An ECI Conferences Series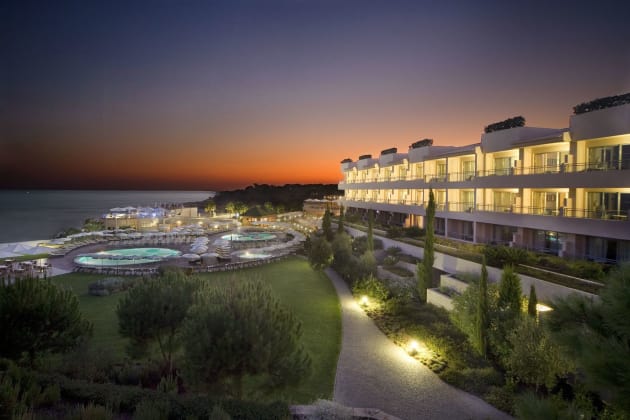 Grande Real Santa Eulalia Hotel
April 3-7, 2022
Albufeira, Portugal
Attendance at this conference is restricted to those fully* vaccinated against Covid-19.
Your registration will not be considered complete until your proof of vaccination is uploaded via the registration portal and verified by ECI staff. Acceptable proof includes copies of a U.S. CDC vaccination card or a certificate/document issued by the relevant health agency in your country of residence along with a government issued photo ID, such as a driver's license or passport. If you have questions about these requirements, please email Kathy@engconfintl.org
* Two doses of an FDA or WHO authorized two dose Covid-19 vaccine, received at least 14 days prior to the conference OR one dose of an FDA or WHO authorized single dose Covid-19 vaccine, received at least 14 days prior to the conference. We strongly suggest the recommended booster as well.
Approved vaccines: Pfizer/BioNTech (2 dose); Moderna (2 dose); Janssen/Johnson & Johnson; Oxford/AstraZeneca; Serum Institute of India-Covishield; Sinopharm (Beijing); Sinovac. We are all in this together. Thank you for being part of our community and following these policies. We look forward to see you in person very soon.
About This Conference
The first ECI Conference on Microbial Engineering in March 2018 in Santa Fe, New Mexico brought together leaders in Synthetic Biology, Metabolic Engineering and Fermentation Technology both from industry and the academic community. Examples of applications included natural products, therapeutic proteins, vaccines and biosynthesis of a great variety of organic chemicals.
We are confident that this will capture the exciting progress being made on many fronts and highlight practical applications.
We invite you to participate.
Barry Buckland and Eli Keshavarz-Moore
Conference Co-Chairs
Conference Organization
Barry Buckland, BiologicB, USA
Eli Keshavarz-Moore, University College London, UK
Plenary Speakers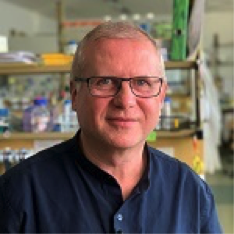 Diethard Mattanovich
BOKU, Austria
Refactoring yeast central metabolism to reverse growth phenotypes and product formation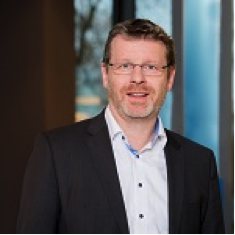 Thomas Sauer
Sanofi, Germany
Next wave of microbially expressed Biologics – a step towards synthetic biology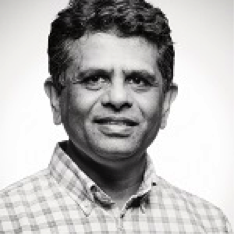 Rahul Singvi
CEO, Resilience
Vaccines: Unprecedented opportunities for impact
Chris Love
MIT, USA
Integrated biomanufacturing with micro-modular systems for biopharmaceuticals and vaccines
Christina Smolke
Stanford University, USA
Microbial biosynthesis of complex plant-derived alkaloids
Session Topics
• Primary Metabolites
• Natural Products and Secondary Metabolites
• Microbiome
• Vaccines including mRNA
• Biopolymers / Biofuels
• Cell Free Protein Synthesis
• Therapeutic Proteins and Peptides
Conference Schedule
Conference Venue
Situated in the extreme south of Portugal, the Algarve was the final piece of territory to be conquered from the Moors by the Portuguese King D.Dinis in 1292. Traces of Moorish presence are still seen in its architecture – terraces, chimneys and whitewashed houses. The name Albufeira has its etymological root in the Arabic, a result from the maritime trade relations with North Africa. Al-Buhera means "Sea Castle," which may reflect the existence of a fort in the region. The great 1755 Lisbon earthquake destroyed the town of Albufeira, destroying activity which was only resumed in the mid 19th century. For years the export of fish and several nuts were the main economic sources of the region. Tourist activity arose in the 1960s.

The Algarve, known for its idyllic beaches and ideal temperatures, is just three hours from Lisbon by motorway.
In the northern part of the Algarve, the hills of Espinhaço, Cão, Monchique and Serra do Caldeirão shelter the coast from strong winds. This brightly colored region, with its fig trees, orange groves and almond trees in blossom complement the rich green vegetation and fertile land so characteristic of the whole of the northern Algarve. In strong contrast with the north, the southern Algarve is a coastal zone with long stretches of sandy beach, separated by extraordinary rugged cliffs and fantastic grottoes.
The town of Albufeira is a cosmopolitan town rich in historical and cultural sites. Notable attractions include the 19th Century Clock Tower (a symbol of the city), and the charming 18th Century parish church built in neo-classical style. The remains of one of the towers of the old Castle Wall can be explored as can the Arch of the Travessa da Igreja Velha, a beautiful example of Arab architecture.
Other nearby places of interest include Castro Marim (one can visit the dirt-built Castle), the Old Town of Faro, the Ilhas da Ria Formosa (National Park), the old town of Lagos with its old slave market, Loulé, Paderne (last Moorish castle ruin – one of the battlements featured on the Portuguese flag), Vila do Bispo, Sagres (the western most point of Europe and strongest lighthouse in Europe), and Silves where one can visit the medieval castle and old Moorish town.
The following web sites contain useful information:
Tourism: https://www.visitportugal.com/en, https://www.portugalvisitor.com/portugal-city-guides/albufeira-guide, www.visitalgarve.pt (Algarve culture, tradition, nature and landscape, Albufeira, cultural calendar, golf, sports and adventure)
Weather: https://www.wunderground.com/forecast/pt/albufeira

Conference Hotel (www.realhotelsgroup.com/en/grande-real-santa-eulalia-resort-hotel-spa)
The conference will be held at the Grande Real Santa Eulalia Hotel in Albufeira, Algarve, Portugal. The hotel has state of the art conference facilities and has hosted numerous meetings. It boasts 1,500 square meters of meeting space, including a large ballroom area, five breakout rooms, a business center and two large foyers. The hotel offers free wireless internet in the conferences area and guest rooms. There is a Thalasso Spa with a fitness room, sauna and heated indoor interactive swimming pool, four tennis courts, and four outdoor heated swimming pools (including a salt water pool). A small gift shop is on site. Dry cleaning and laundry services are available. Family amenities include a children's pool, babysitting and supervised activities. Parking is free. There is direct access to the Santa Eulalia beach and multiple golf courses in the area. The hotel is also a short distance from Maria Luisa Beach and Oura Beach.
The bedrooms have satellite television, air conditioning, climate control, safes and minibars.
Transportation
The Municipality of Albufeira lies on the southern coast of Portugal, in the Algarve. As a tourist destination, Albufeira offers good air, rail and road links. The nearest airport is Faro International Airport, 35Km from Albufeira, which is served by various national and international links.

The Algarve is served by two main roads which extend parallel along the southern coast, the A22 Motorway (Castro Marim to Vila do Bispo) and the National Road 125 (Vila Real de Sto. António to Sagres), both passing close to Albufeira, linking it with Faro.

The road link between Albufeira and Lisbon is the A2 SUL Motorway and by the IP1, and the rail link is the Lisbon-Faro line. The nearest train station is 11Km from the hotel.
The hotel offers a free shuttle to Albufeira.
Transportation from the Faro Airport (FAO) to the Grande Real Santa Eulalia Resort in Albufeira
The distance from the Faro Airport to Albufeira is approximately 46 km and the transfer takes about 40 minutes.
There are numerous transportation choices available including rental cars, taxis, limousines, shared shuttles and buses.
We do not recommend local buses – the trip is longer and the bus will not drop you off at the hotel and you will need a taxi for the last part of the journey. The local bus will pass through the airport approximately every 30 minutes. You will first be transported to the Faro Bus Station at Faro City and then you will need to check the schedule for your next bus. (Note that on weekends buses are not as frequently available as during the week.) This local bus only goes to the bus station, which is a mile (1.6km) from Albufeira. A transfer to another bus is then necessary for the tourist hotel areas and old town; however the same ticket can be used. Note that the last bus from Faro to the Albufeira station is at 7:40 pm on weekdays and 6:45 on Saturdays, Sundays and holidays.
Shared shuttles are available. One of the companies offering shared shuttles is Shuttle Direct (http://search.shuttledirect.co.uk/index.php/searchresults/quote). Choose your language and currency to get a quotation (for both a private transfer and a shared shuttle). Use FAO as the airport and Grande Hotel Santa Eulalia as the destination. Frequently you will need to wait with the crowd in the line to get the vehicle. You will travel through the Algarve with multiple stops until you reach your destination.
Pre-booked Private Transfers: This is usually your best choice as you pre-book your transfer online, insert your personal information and your flight details. On the day of your arrival a driver will be waiting for you at Faro Airport arrival's hall with a sign with your name on it. Some of the vendors are:
Sun Transfers (www.suntransfers.com) offers both private car and minibus transfers. If you are travelling with several companions, this might be worth considering.
Faro Airport Transfers provides fixed rates for private transfers. The driver meets you at the arrivals hall and guides you to your assigned transfer vehicle, which may vary from an estate car for 4 passengers to a mini-bus which holds 19 passengers. (www.faroairporttdransfersto.com/albufeira).
Local Taxis – Local taxis are exactly the same as some of the pre-booked transfers as they will transport you directly to the hotel, with no extra stops. The inconvenience of getting this type of transfer is that they are much more expensive than a pre-booked transfer. The taxis are metered.
The Faro Airport Guide can be found at www.faroairportsguide.com.
The hotel offers a free shuttle to Albufeira.
Weather
High temperatures in the Algarve at this time of the year (late April) average around 70°F (21°C) and the lows are about 58°F (14.5°C).
Poster Award Competition Winners
April 3-7, 2022
Albufeira, Portugal
Alexander Van de Steen
University College London
"Selective in vitro loading of proteins into protein nanocompartments for applications in the bioindustry"
Natalia Karolina Danielewicz
enGenes Biotech GmbH and Universität Für Bodenkultur Wein
"Clickable Shiga toxin for drug delivery"
Call for Abstracts
Abstract Submission
Abstracts (one page maximum) that include specific results and conclusions to allow a scientific assessment of the proposed oral presentation are invited.
Please prepared your abstract according to this template: docx or doc.
Abstracts must be submitted electronically using the template provided at THIS LINK.
Oral abstract submission deadline: February 15, 2022
Poster abstract submission deadline: February 28, 2022
Poster Board Size: 1.0 meter wide x 1.5 meters high
Abstracts of all presentations will be made available to conference participants prior to the start of the conference.
Note: Only a limited number of oral presentation slots are available and thus all submissions for oral sessions will be considered for both oral and poster presentation.
Awards will be presented to the top student posters.
Conference Fees and Registration
All conference fees are inclusive. They include registration, accommodations (Sunday, Monday, Tuesday and Wednesday nights), all meals from Sunday reception through Thursday lunch, taxes, and gratuities. Incidental fees (telephone calls, faxes, spa, laundry, etc.) are billed to your personal account by the hotel.
ALL PARTICIPANTS (INCLUDING MEMBERS OF THE ORGANIZING COMMITTEE AND INVITED SPEAKERS) ARE REQUIRED TO REGISTER.
The conference fees are:
Register on or before March 11, 2022
Register after
March 11, 2022
Participant (single occupancy or sharing room with a guest; guest fee additional)
US $2,660.00
US $2,860.00
Participant (sharing a room with another participant)
US $2,235.00
US $2,435.00
Bona fide Graduate Student (sharing a room with another student) (Those in this category must send proof of current status – copy of current Student ID can be faxed to 1-212-514-6030 or emailed to Kathy@engconfintl.org)
US $1,820.00
US $2,020.00
**Fees for Guest/accompanying person sharing bedroom with single occupancy participant. (Includes all conference included meals as well as the conference excursion)
US $740.00
US $740.00
If you plan to bring children to the conference, please contact Kathy (kathy@engconfintl.org) for pricing.
Conference Registration
You will need a login name and password to register for ECI conferences through our online system. If you have been a recent participant at an ECI conference or have submitted an online application or request for information about an ECI Conference, you may already have an account with us. If you know your login information, please use it.
If you are not sure whether you already have a login and password, please click on automated password retrieval and enter your e-mail address before creating a new account. If we don't have a valid email address on file for you, a pop up window will appear stating that no records were found. Click "OK" and then follow the instructions to create a new account.
If you have any questions or experience any difficulties, please email kathy@engconfintl.org.
Special Notes and Payment Instructions
We suggest that you register as soon as possible to be certain that you will have a hotel room at the conference rate.
All participants are encouraged to register before March 3, 2022. There is a discounted price for registering before this date. Hotel space cannot be guaranteed for registrations received after this date. Your registration is not officially confirmed until we receive payment of the amount due and COVID-19 vaccination proof is verified by ECI staff. ECI reserves the right to cancel your room registration if payment is not received or your vaccination proof is invalid. Your invoice/receipt will automatically be e-mailed upon of receipt of your registration. Should you need a signed receipt, please contact Kathy Chan (kathy@engconfintl.org).
Because of contractual guarantees made with the hotel for room and meal functions, no shows, late arrivals, missed meals and early departures cannot receive fee adjustments. If you have a disability and may require accommodation in order to participate fully in this conference, please indicate this when you register. An ECI representative will contact you to discuss your specific needs. If you have special dietary requirements (e.g., vegetarian or a food allergy), please make a note on your registration. The chef needs to know this information in advance if we are to accommodate you. ECI will attempt to accommodate special requests such as Kosher or Halal meals, but such meals may not be available at all conference sites. The participant must pay any additional costs for special meal requests to ECI.
Payment must be made by credit card (Visa, MasterCard, and Amex), check or money order drawn on a U.S. bank in U.S. dollars, payable to ENGINEERING CONFERENCES INTERNATIONAL. Checks or money orders in any other currencies are NOT ACCEPTABLE. Payment must be made on the web site except for those who are sending payment by wire transfer or have a purchase order from their company/institution.
WIRE TRANSFER PAYMENT: If you are planning to make payment by wire transfer, please contact ECI for the bank information. You must add $30 to cover ECI bank charges. Please reference your full name and the conference title. Either fax a copy of your bank transfer papers to ECI (Fax: +1-212-514-6030) or email a scanned copy to kathy@engconfintl.org. This is very important – otherwise it is extremely difficult to trace your payment and you may not receive a receipt prior to the conference.
Cancellation Policy: Cancellation must be received by ECI in writing at least 28 days prior to the start of the conference in order for a full refund (less a processing fee) to be considered. The ECI auditors require that refunds for all conference cancellations be processed after the conference so that the necessary back-up information (e.g., hotel list of those in-house) can be attached to the refund request and ECI can verify that the hotel has not charged a cancellation fee.
Cancellation fees:
Cancellations received more than 28 days prior to the conference start date are subject to a processing fee of 4% of the total fee, plus any direct expenses incurred by ECI.
Cancellations received 15 – 28 days prior to the conference start date are subject to a $250 cancellation fee plus any direct expenses incurred by ECI.
Cancellations received 8 – 14 days prior to the conference start date are subject to a $500 cancellation fee plus any direct expenses incurred by ECI.
No refunds will be issued for cancellations received less than 7 days prior to the conference start date.
No refunds will be issued due to inclement weather or travel disruptions/cancellations.
Registrations may be transferred without incurring any penalty or cancellation fee.
Denied or delayed visa
If a participant is forced to cancel due to a denied or delayed entry visa, ECI will issue a full refund if ECI has been notified of a potential visa issue at least four weeks prior to the conference start date.
Change of payment method
If an attendee who has already paid the conference fee with a credit card requests that the fee be refunded to that card so that it can be paid in a different manner (e.g., charged to an alternate credit card, or paid via check or bank transfer), a processing fee of 4% of the total fee amount will apply.
Disclaimer
It may be necessary for reasons beyond the control of ECI to alter the content and timing of the program or the identity of the speakers. In the unfortunate circumstance that an event is cancelled, ECI is not liable for any costs incurred by participants in connection with their attendance.
Smoking is prohibited at ECI conferences and conference functions.
Should you have specific questions regarding your registration, please contact Kathy Chan (Kathy@engconfintl.org).
Hotel Reservations
Sponsors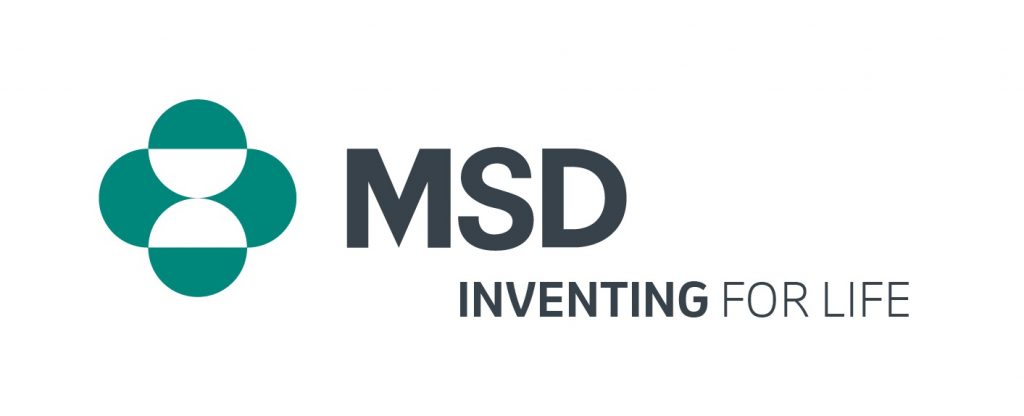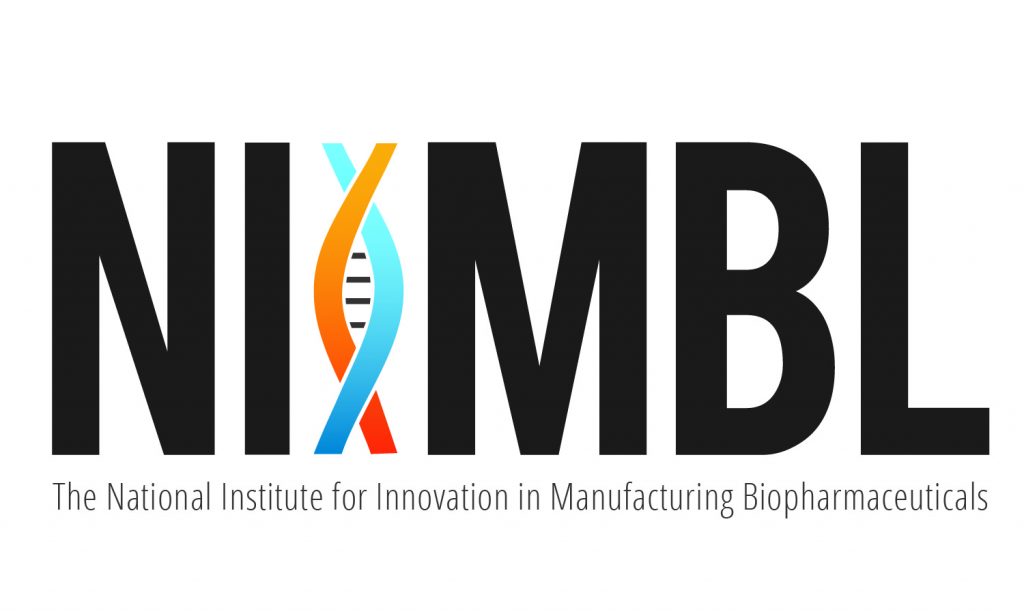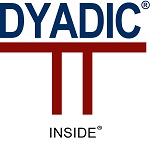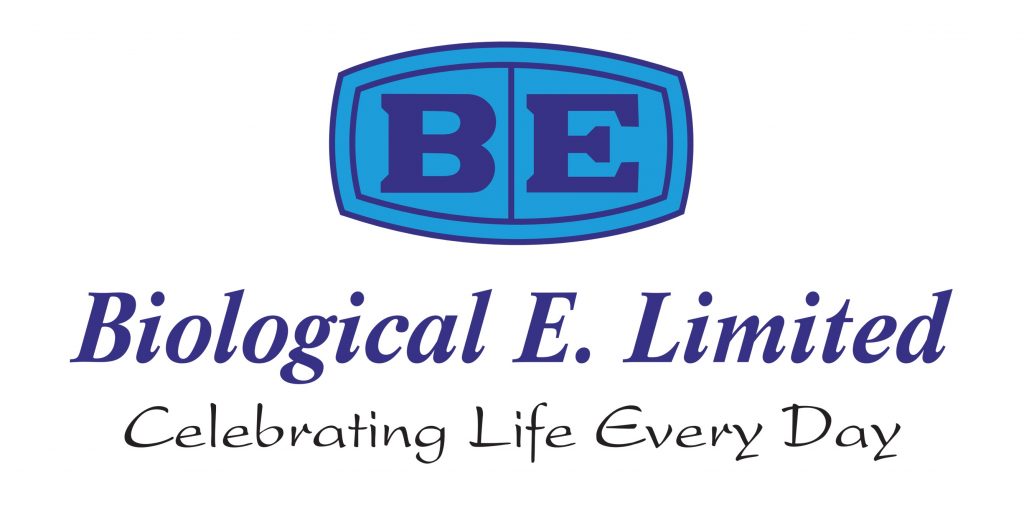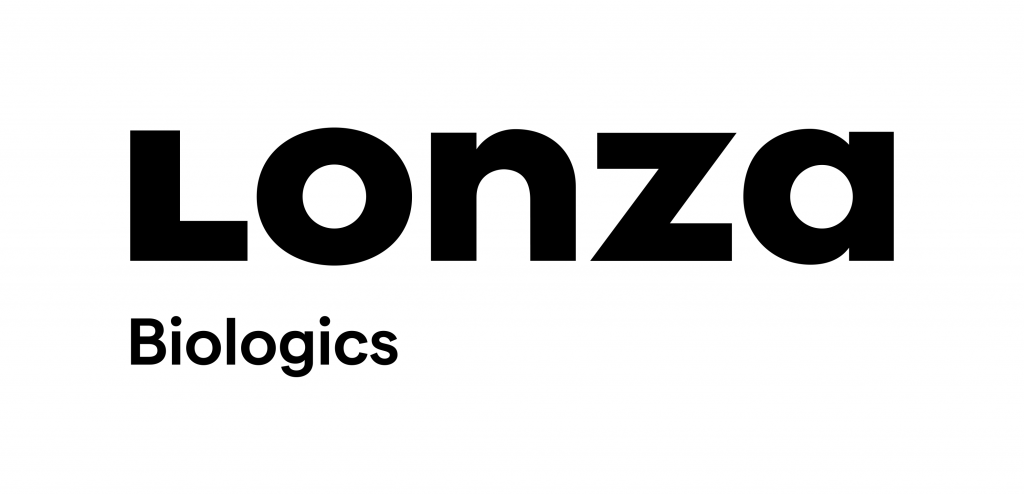 Sponsorship Opportunity
Package A: $1,000
• Name of Company on Sponsor List in Program
• Company Logo displayed on screen between sessions
Package B: $2,500
• Half page ad in program
• Name of Company on Sponsor List in Program
• Company Logo displayed on screen between sessions
Package C: $5,000
• Full page ad in program
• Name of Company on Sponsor List in Program
• Company logo and link on conference website
• Company Logo displayed on screen between sessions
Package D: $7,500
• Sponsor a Scientific Session or Workshop including brief oral introduction
• Full page ad in program
• Name of Company on Sponsor List in Program
• Company logo and link on conference website
• Company Logo displayed on screen between sessions
Package E: $10,000
• Table of company information
• Full page ad in program
• Name of Company on Sponsor List in Program
• Company logo and link on conference website
• Company Logo displayed on screen between sessions
Package F: $20,000
• Table of company information
• 1 complimentary all-inclusive registration
• Company information packet available in attendees' registration materials
• Company logo and link on conference website
• Full page ad in program
• Company logo displayed on screen between sessions
• Name of company on sponsor list in program
Kevin Korpics (kevin@engconfintl.org) (+1-212-514-6760) may be contacted for invoicing and other questions.
Please make checks payable to:
Engineering Conferences International
Attn: Microbial Engineering II Conference
32 Broadway, Suite 314
New York, NY 10004
Payment can also be made via wire transfer or credit card.
You must reference your company name and the conference title "Microbial Engineering" or code (20-AK) so the contribution can be identified. Thank you in advance. Please note that none of the sponsor packages, aside from Package F, include any free or discounted registrations for attendees from sponsor companies.

General Information about ECI
Engineering Conferences International (ECI) is a not-for-profit, global engineering conferences program, originally established in 1962 that provides opportunities for the exploration of problems and issues of concern to engineers and scientists from many disciplines.
The format of the conference provides morning and late afternoon or evening sessions in which major presentations are made. Poster sessions will be scheduled for evening discussion as well. Available time is included during the afternoons for ad hoc meetings, informal discussions, and/or recreation. This format is designed to enhance rapport among participants and promote dialogue on the development of the meeting. We believe the conferences have been instrumental in generating ideas and disseminating information to a greater extent than is possible through more conventional forums.
All participants are expected both to attend the entire conference and to contribute actively to the discussions. The recording/photographing of lectures and presentations is forbidden. As ECI conferences take place in an informal atmosphere, casual clothing is the usual attire.
Smoking is prohibited at ECI conferences and conference functions.