October TBA, 2025
Torresmolinos (Malaga), Spain
About This Conference
Information Coming
Conference Organization
Co-Chairs
Begoña Ferrari, Spanish Research Council
Aldo R. Boccaccini, University of Erlangen-Nuremberg
Add the final program from the 2022 EPD conference (20-AE)
Venue Information
Torremolinos / Malaga, Spain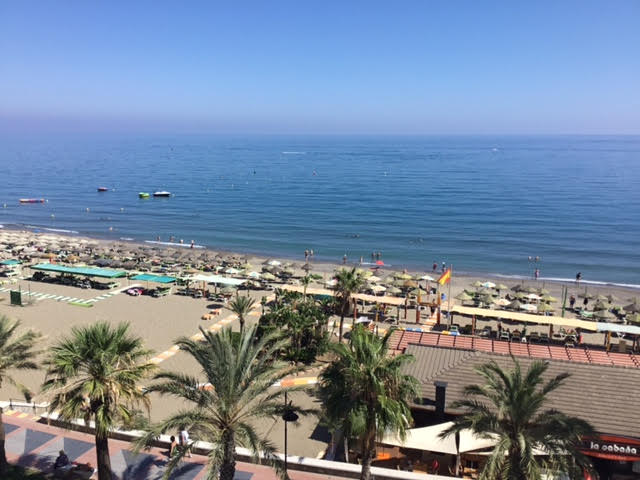 Torremolinos, on the western shore of the Bay of Malaga, enjoys one of the best climates in Europe. Its beach extends for nearly 8 kilometers and there are cycle and skating lanes alongside the fully illuminated promenade which features many chiringuitos and beach bars. The name of the town comes from the words Torre (Tower) and Molino (Mill).
Water mills covered all this area of which only one survives (Molino de Inca) and one tower which forms part of a restaurant at the end of San Miguel Street. Historians believe that chiseled stones discovered at beaches and mountains in Torremolinos indicate the existence of the village 150,000 years ago. Much of its history parallels that of Malaga (below). In the 1950s, Torremolinos became one of the first tourist centers in the area and is known for the liberal and cosmopolitan makeup of the town. Over 300 restaurants are located in Torremolinos serve every kind of food and represent all nationalities. The famous beach chiringuitos traditionally serve barbequed fish as well as typical Spanish cuisine.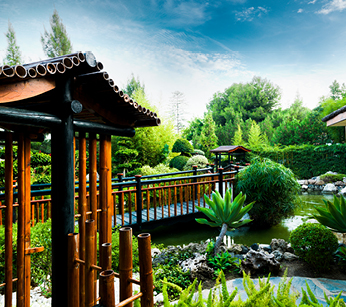 The botanical gardens "Molino de Inca" are located next to one of the largest water parks (Aqualand) on the Costa del Sol. The bullring is no longer used for bullfighting and is instead used as an entertainment venue. Twice a week (Thursday and Sunday), a public market is held next to the bullring.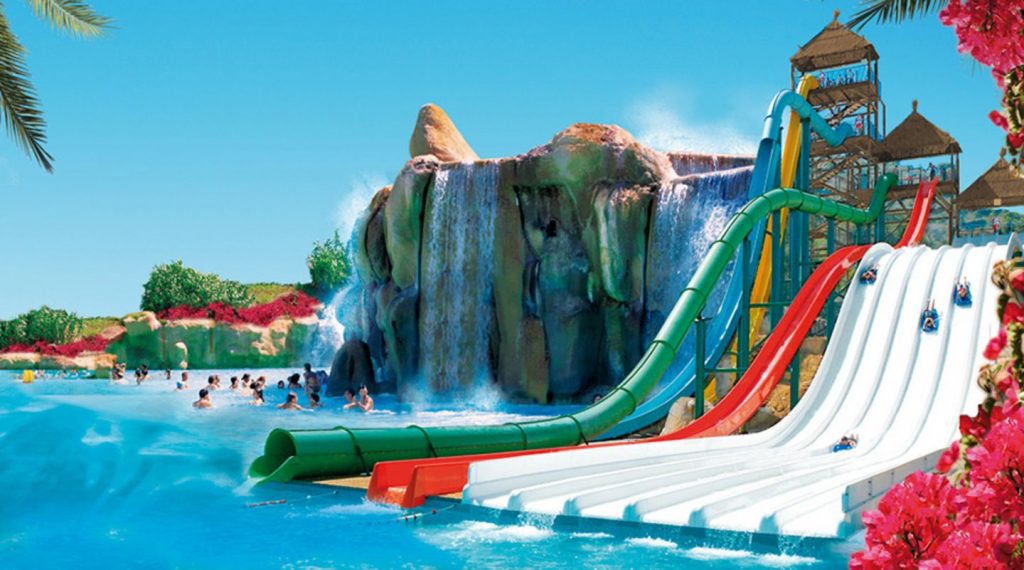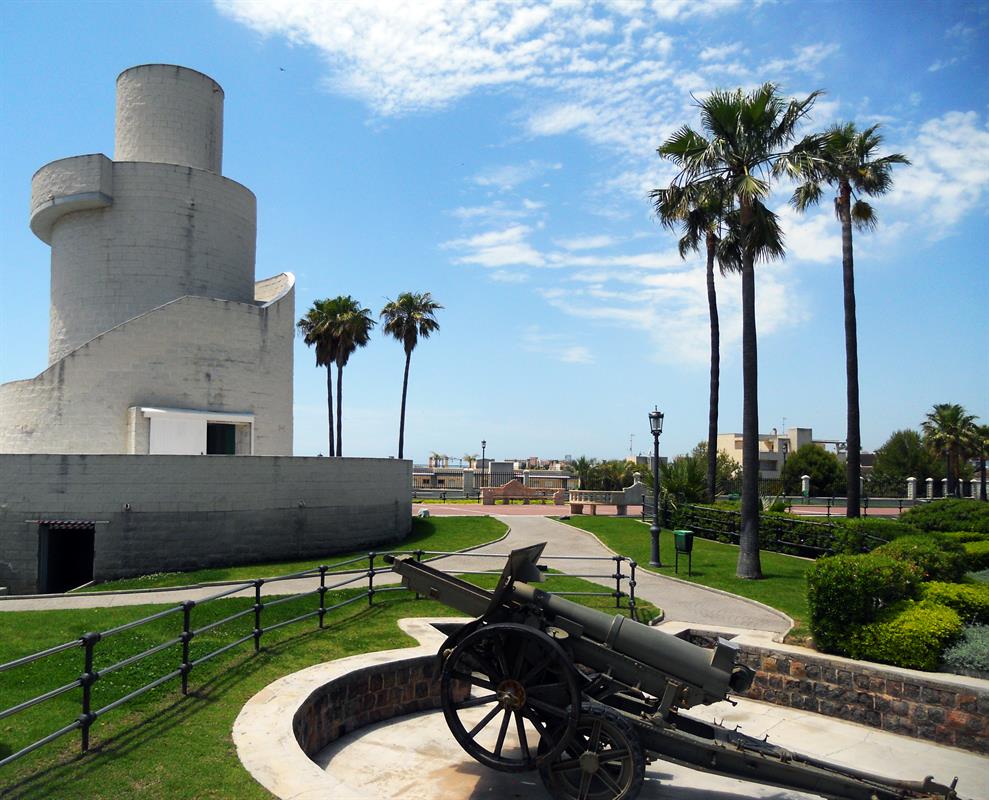 The Parque de a Bateria is a large public park that includes a clear blue boating lake, a children's playground, a cushioned running track, free exercise machines, an observation tower, a display of several wartime cannons, caverns, as well as a wide variety of tropical plants.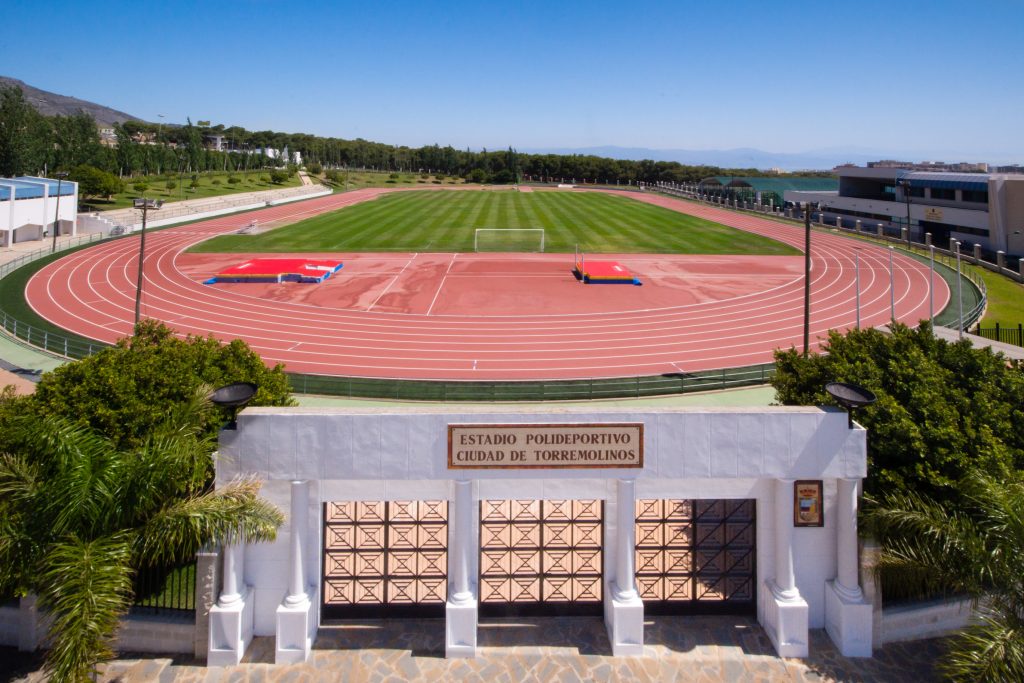 One of the best sports facilities in Europe, the Stadium "Ciudad de Torremolinos" is located on the edge of town and includes an area for football. Being a seaside town, there are the usual rentals available of bicycles, mopeds, electric scooters, surfboards, jet skis, parasailing, sailing, snorkeling, paddle and ski boats. Cycling is very popular and there are many mountain tracks for biking.
Malaga, one of Europe's oldest cities, was founded by the Phoenicians in the 8th century BC. It is a thriving port on southern Spain's Costa del Sol, known for its beach resorts, yellow-sand beaches, art galleries, and, yes, food that ranges in price from Michelin-star restaurants to tiny fish shacks (chiringuitos).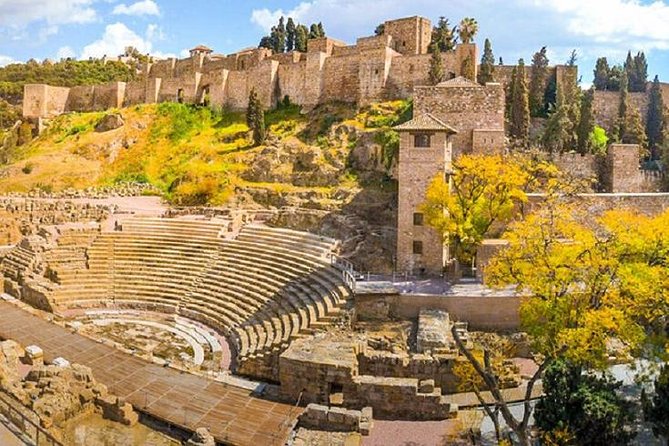 It was an important port from the Phoenician times through the Roman times and the Moorish era. Looming over the skyline are the city's two massive hilltop citadels, the Alcazaba and ruined Gibralfaro, remnants of Moorish rule. The vast Alcazaba was built by the Hammudid dynasty between the 8th and early 11th century. It is the most important and best-preserved alcazaba in Spain. There is a partially excavated Roman amphitheater by its entrance. The Museo Arqueologico contains artifacts from the Phoenician, Roman and Moorish periods.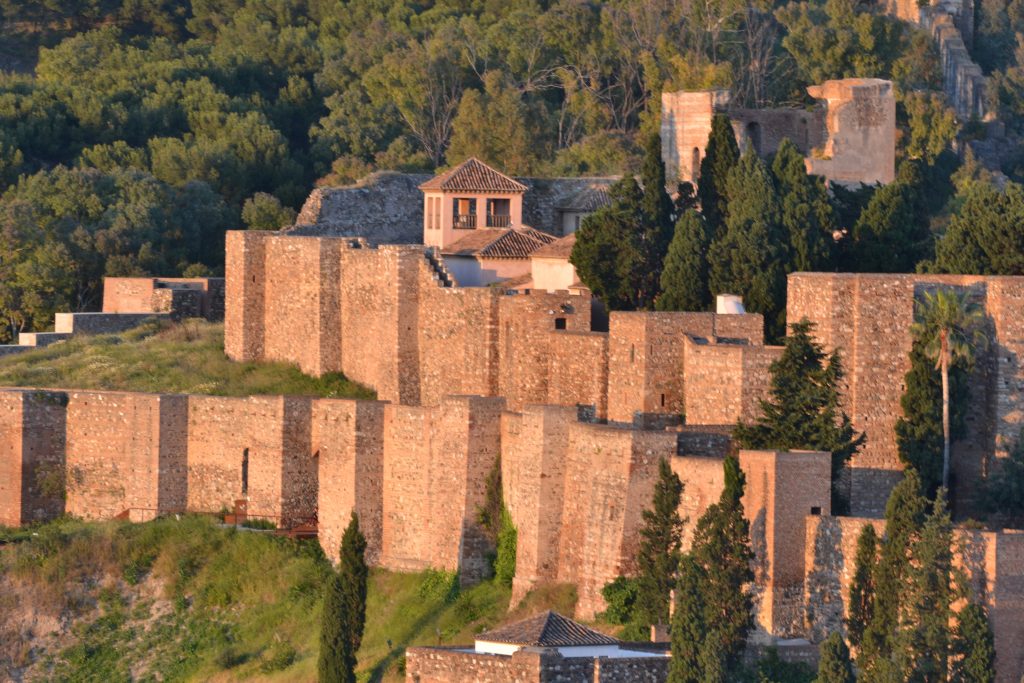 The Castillo de Gibralfaro is on the hill directly behind the Alcazaba and is a 14th century Moorish castle.
The city's soaring Renaissance cathedral is nicknamed La Manquita ("one-armed lady") because one of its towers was left unbuilt. Building was begun in 1528 and stopped in 1765 when funds ran out.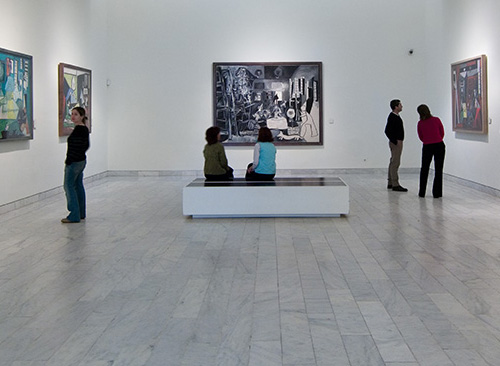 Malaga was home to Picasso and the Picasso Museum is not to be missed, as it houses a collection of over 200 works of his art.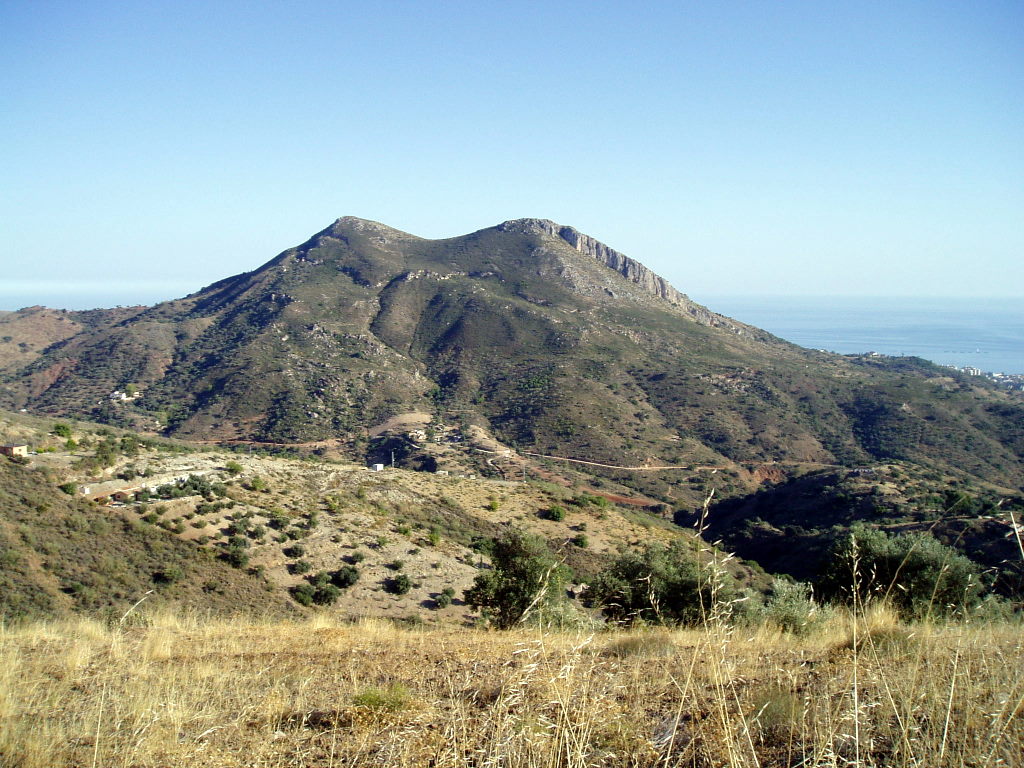 The Parque Natural de los Montes de Malaga is located in the beautiful hills to the north and east of Malaga. Wildlife such as eagles and wild boars thrive in the park that is filled with the scent of lavender and wild herbs.
Melia Costa del Sol
The hotel Melia Costa del Sol is located on the beachfront, 6 km from Malaga International Airport and a pleasant walk from the commercial center and the fishermen's quarter of La Carihuela.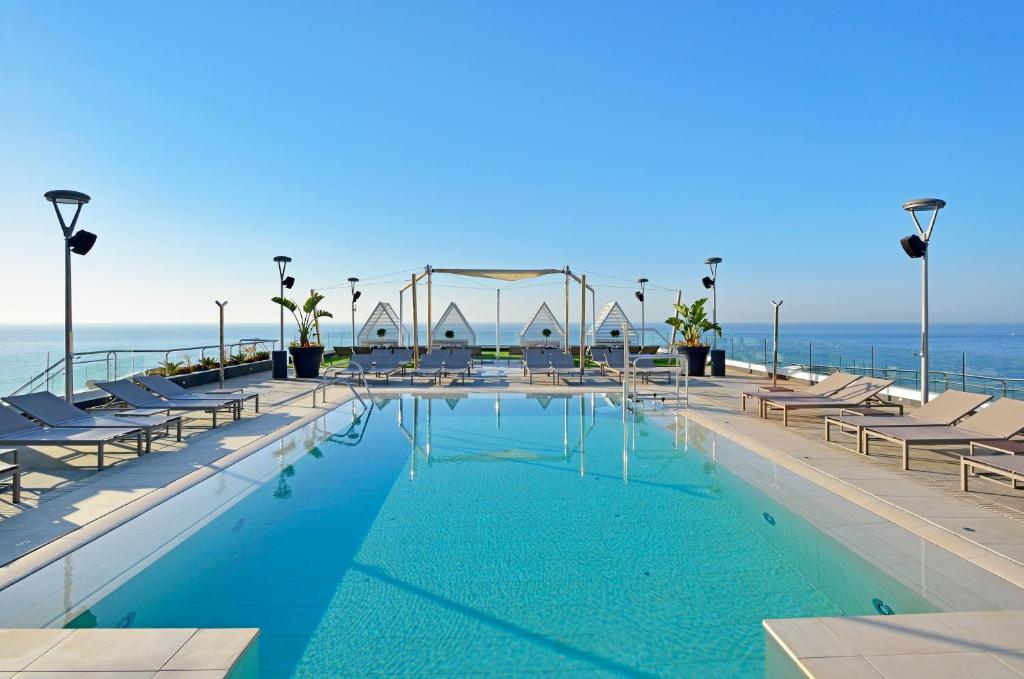 All rooms are comfortable, spacious and have a terrace with Mediterranean Sea views. Wifi access is free of charge. Each room is equipped with air conditioning, a 32-inch LCD TV, desk, minibar, safe and hairdryer. The hotel also has a 24-hour fitness room, Thalasso Spa, steam baths, sauna, outdoor pool (with sunbeds, towel service and bar service), and an indoor dynamic pool.
Address:
Melia Costa del Sol Hotel, Paseo Maritimo, 11
29620 Torremolinos (Malaga), Spain
Tel: +34-952-386-677
General Information About ECI
Engineering Conferences International (ECI) is a not-for-profit, global engineering conferences program, originally established in 1962 that provides opportunities for the exploration of problems and issues of concern to engineers and scientists from many disciplines.
The format of the conference provides morning and late afternoon or evening sessions in which major presentations are made. Poster sessions will be scheduled for evening discussion as well. Available time is included during the afternoons for ad hoc meetings, informal discussions, and/or recreation. This format is designed to enhance rapport among participants and promote dialogue on the development of the meeting. We believe the conferences have been instrumental in generating ideas and disseminating information to a greater extent than is possible through more conventional forums.
All participants are expected both to attend the entire conference and to contribute actively to the discussions. The recording/photographing of lectures and presentations is forbidden. As ECI conferences take place in an informal atmosphere, casual clothing is the usual attire.
Smoking is prohibited at ECI conferences and conference functions.