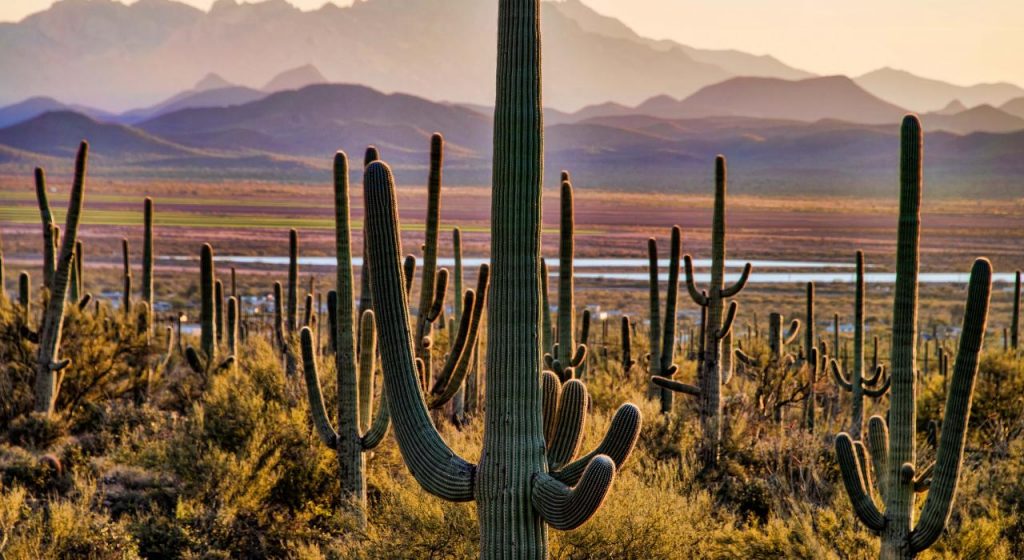 April 27 – May 2, 2025
Tucson, Arizona, USA
2023 CCE XVIII Workshops Description and Summary
Conference Organization
Conference Chairs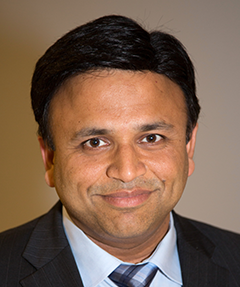 Anurag Khetan
BMS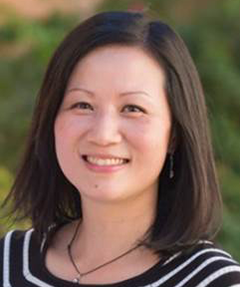 Marcella Yu
Sutro Biopharma

Michael Betenbaugh
Johns Hopkins University
---
Cell Culture Engineering Conferences Series Steering Committee
Dana Andersen (Denali Therapeutics, USA)
John Aunins (Janis Biologics, USA)
Mike Betenbaugh (Johns Hopkins University, USA)
Barry Buckland (BiologicB LLC, USA)
Jeff Chalmers (The Ohio State University, USA)
Tim Charlebois (NIIMBL, USA)
Matt Croughan (Claymore Bio LLC, USA)
Chetan Goudar (Amgen, USA)
Peter Gray (University of Queensland, Australia)
Sarah Harcum (Clemson University, USA)
Wei-Shou Hu (University of Minnesota, USA)
Beth Junker (Bioprocess Advantage, USA)
Amine Kamen (McGill University, Canada)
Robert Kiss (UPSIDE Foods, USA)
Konstantin Konstantinov (Codiak Biosciences, USA)
Lynne Krummen (Vir, USA)
Kelvin Lee (University of Delaware, USA)
Mark Leonard (Allogen Therapeutics, USA)
Gargi Maheshwari (BMS, USA)
Laura Palomares (Instituto de Biotecnología, UNAM, Mexico)
Jamie Piret (University of British Columbia, Canada)
Octavio Ramirez (Instituto de Biotecnología UNAM, Mexico)
Anne Skaja Robinson (Carnegie Mellon University, USA)
Gene Schaefer (NIIMBL, USA)
Raghavan Venkat (AstraZeneca, USA)
Tongtong Wang (Roche, USA)
Jamey Young (Vanderbilt University, USA)
Weichang Zhou (WuXi Biologics, China)
Past Conferences in this Series
Cell Culture Engineering I (1988)
Anthony Sinskey and Wei-Shou Hu
Palm Coast, Florida
Cell Culture Engineering II (1990)
Anthony Sinskey and Wei-Shou Hu
Santa Barbara, California
Cell Culture Engineering III (1992)
Michael Flickinger
Palm Coast, Florida
Cell Culture Engineering IV (1994)
Barry Buckland, Theodora Bibila, Wei-Shou Hu
San Diego, California
Cell Culture Engineering V (1996)
Barry Buckland, Theodora Bibila
San Diego, California
Cell Culture Engineering VI (1998)
Jeff Chalmers, Rob Arathoon
San Diego, California
Cell Culture Engineering VII (2000)
Bill Miller, Richard Schoenfeld
Santa Fe, New Mexico
Cell Culture Engineering VIII (2002)
Mike Betenbaugh and John Aunins
Snowmass, Colorado
Cell Culture Engineering IX (2004)
Octavio Ramirez and Lynne Krummen
Riviera Maya Cancun, Mexico
Cell Culture Engineering X (2006)
James Piret and Konstantin Konstantinov
Whistler, British Columbia, Canada
Cell Culture Engineering XI (2008)
Peter Gray and Carole Heath
Coolum, Queensland, Australia
Cell Culture Engineering XII (2010)
Kelvin Lee and Dana Andersen
Banff, Alberta, Canada
Cell Culture Engineering XIII (2012)
Matt Croughan and Mark Leonard
Scottsdale, Arizona
Cell Culture Engineering XIV (2014)
Amine Kamen and Weichang Zhou
Quebec City, Quebec, Canada
Cell Culture Engineering XV (2016)
Robert Kiss, Sarah Harcum and Jeff Chalmers
La Quinta, California
Cell Culture Engineering XVI (2018)
Anne Skaja Robinson, Raghavan Venkat and Gene Schaefer
Tampa, Florida
Cell Culture Engineering XVII (canceled)
Tim Charlebois, Jamey Young and Gargi Maheshwari
Cell Culture Engineering XVIII (2023)
Chetan Goudar, Laura Palomares, Tongtong Wang
Cell Culture Engineering Award
This prestigious award sponsored by Engineering Conferences International recognizes outstanding contributions to the field of Cell Culture and is given bi-annually at the Cell Culture Engineering conference. Former recipients:
Wei-Shou Hu (2002)
Eleftherios T. Papoutsakis (2004)
W. Robert Arathoon (2006)
Martin Fussenegger (2008)
Michael J. Betenbaugh (2010)
James M. Piret (2012)
Jeffrey J. Chalmers (2014)
Konstantin B. Konstantinov (2016)
William Miller (2018)
Manuel Carrondo (2021)
Nominations for the 2025 award will be solicited beginning in January 2024.
Martin Sinacore Young Investigator Award
History of Awardees
This award, sponsored by Biogen Idec and Engineering Conferences International, is in memory of Martin Sinacore whose career in the biotechnology industry spanned over 25 years. Over the years, Marty established himself as a thought leader in the industry and a champion of constantly innovating and adopting new technologies to facilitate the delivery of life changing medicines to patients. Marty's influence can also be seen in the numerous junior scientists who have trained and grown under his guidance.
This award was first presented at the Cell Culture Engineering Conference at Quebec City in May 2014
Previous winners of this award:
Colin Clarke (Dublin City University, Ireland)
Corinne Hoesli (McGill University, Canada)
Huong Le (Amgen)
Amanda M. Lewis (Bristol-Myers Squibb)
Pooja Jambunathan (Merck)
Madhuresh Sumit (Pfizer).
Nominations for the next award will be accepted beginning in January 2024. Any graduate student or post-doc is eligible as is any researcher with less than 5 years of industrial or academic experience. Individuals who meet these criteria are invited to submit an abstract to be considered for presentation at the 2025 Cell Culture Engineering Conference, curriculum vitae and two supporting letters of recommendation.
Venue Information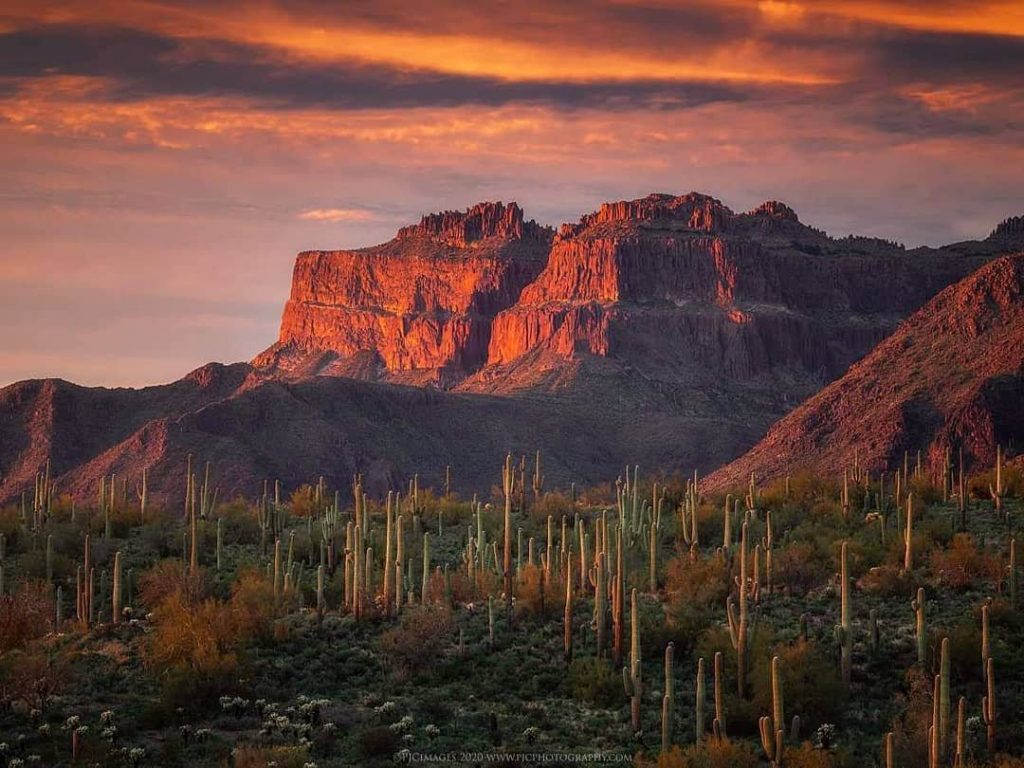 The beauty of the Sonoran Desert as well as the realization of how verdant and diverse a living desert can be must be seen to be believed. Located at the heart of the Sonoran Desert is southern Arizona, the Tucson area has been inhabited for ore than 4,000 years. Although the city of Tucson wasn't officially founded until 1775, the Tohono O'odham Nation and the Pascua Yaqui Tribe have occupied the region for centuries. The metro area is at an elevation of 2,643 feet, surrounded by five mountain ranges.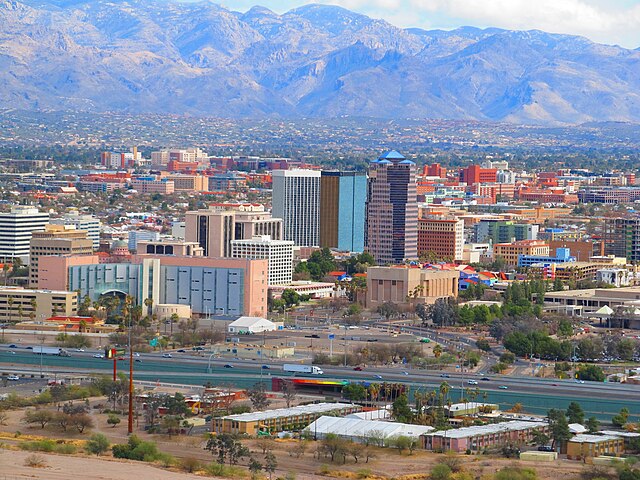 Tucson, which boasts of 350 days of sunshine each year, was chosen as the first UNESCO City of Gastronomy in the United States. It boasts several James Beard award-winning chefs and restaurants, multiple taco trucks, a wide variety of international restaurants, and is the undisputed Mexican food capital of the United Stated because of the region's rich agricultural heritage, thriving food traditions, and culinary distinctiveness. Tucson dining is a unique experience, one that reflects the culture of the Sonoran Desert.
Although Tucson's fantastic weather, national parks and forests and desert provide the perfect environment for tons of outdoor recreational activities, this city of half a million people also has its share of history and culture. Tucson has turn-of-the-century architecture, historic neighborhoods, a wide range of museums, historic sites, hiking trails, and some of the most unique flora and fauna in the world. The Mission San Xavier del Bac, a still-functioning 18th-century mission, is considered one of the most beautiful in the U.S., Tucson, with its distinctive Western flavor, is where the Native American culture meets Mexican and Spanish colonial history. There is also a college-town atmosphere, thanks to the University of Arizona, which has its own share of museums and a science center.
Among the attractions are: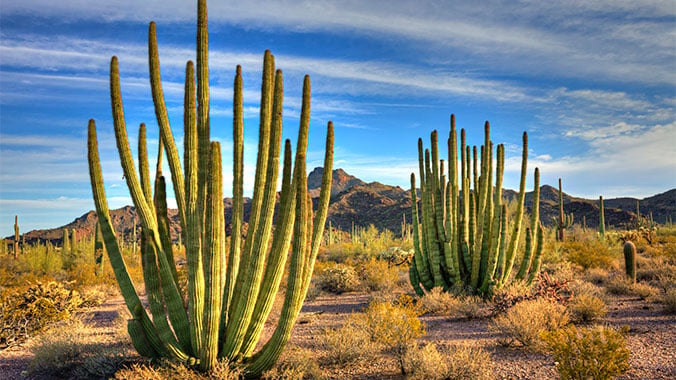 Saguaro (pronounced sah-WAH-row) National Park (https://www.nps.gov/sagu/index.htm) – Bordering Tucson on the east and west, where the saguaro cactus reigns supreme, sometimes towering to heights of 50 feet, the park is not to be missed. Native American stories say that the saguaros used to be people and you can see that some look like people with arms growing out of their trunks.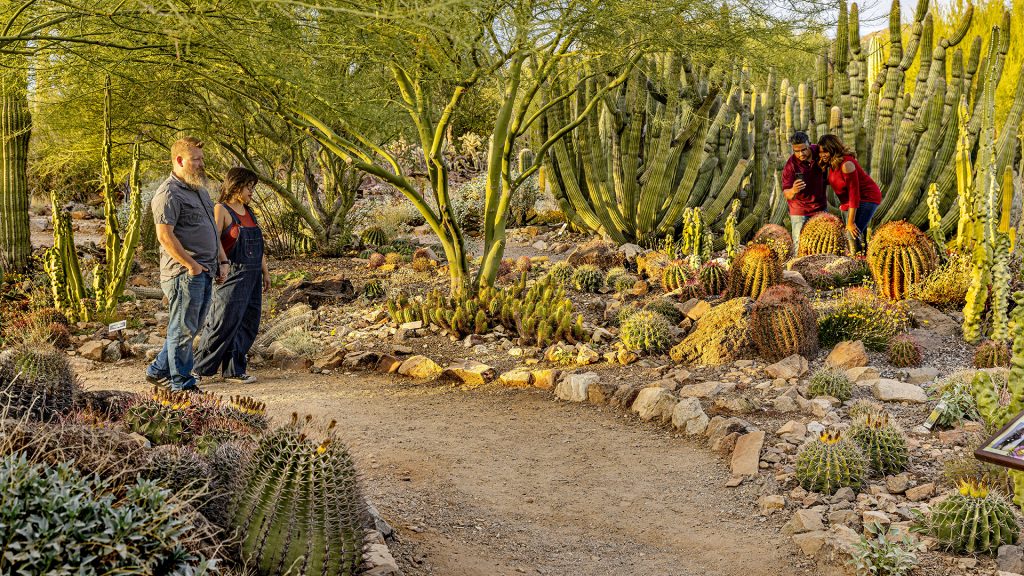 Arizona-Sonora Desert Museum (https://www.desertmuseum.org/visit/) – The word "museum" is almost a misnomer as the 98 acres are a combination of a zoo, aquarium, botanical garden and art museum. There are 230 animal species displayed in their natural habitat surrounded by 1,200 types of plants.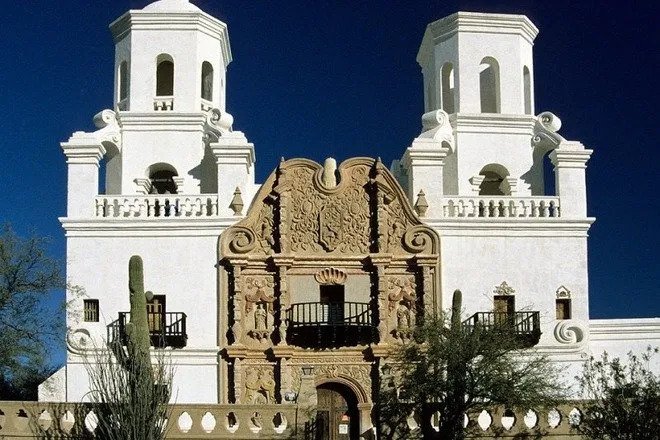 Mission San Xavier del Bac https://sanxaviermission.org/) – A National Historic Landmark, this Catholic mission was founded in 1692 and built in 1783 about ten miles south of downtown Tucson. It is generally considered the best example of Spanish Colonial architecture in the U.S. The interior and exterior are both breathtaking.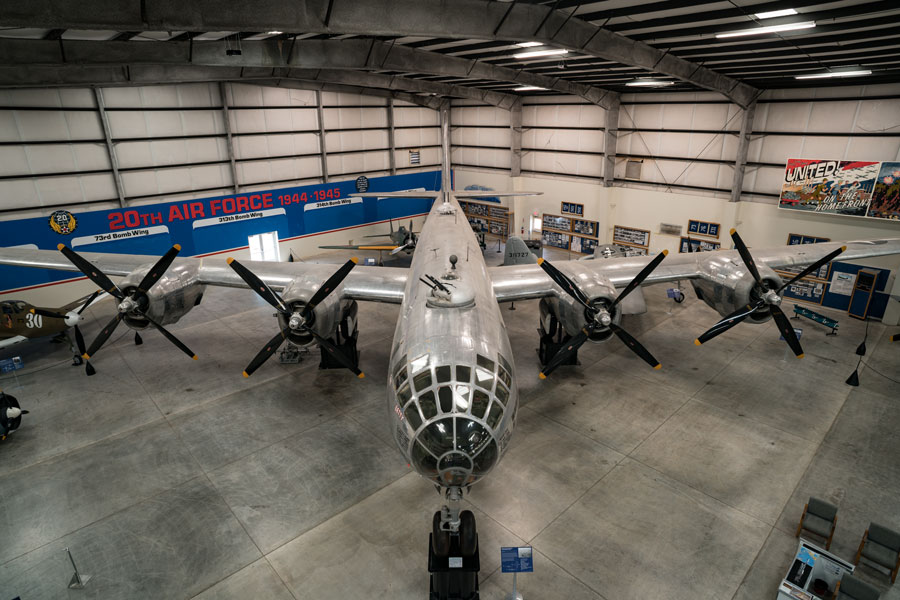 Pima Air and Space Museum (https://pimaair.org/) – With a collection of over 300 aircraft with examples throughout the history of flight, this is one of the world's largest aerospace museums.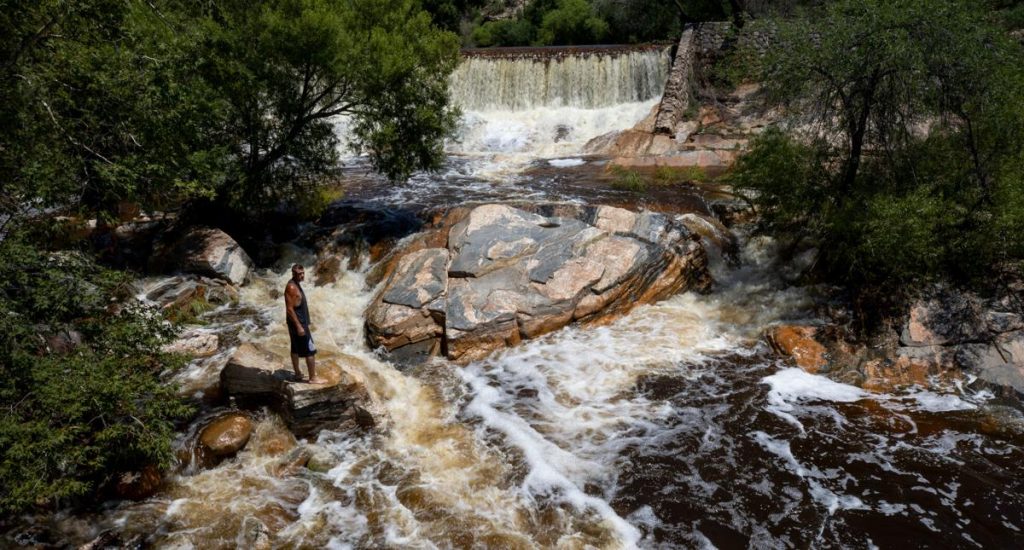 Sabino Canyon – Located in the Coronado National Forest, Sabino Canyon is close to the city. The Catalina Mountains rise before you and rocky gorges and canyons are accessible. A tram is available to take visitors into the canyon and riders can get off at any stop to access trailheads, pools and picnic areas.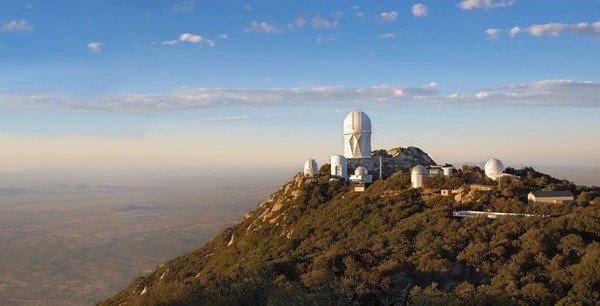 Kit Peak National Observatory (https://kpno.noirlab.edu/about/) – Tucson has laws and regulations in place to keep its night skies as dark as possible. KPNO hosts the facilities of consortia that, between them, operate more than a dozen optical telescopes and two radio telescopes. It is 55 miles from Tucson. There are daily tours and a nighttime program where visitors can watch the sunset and take in the stars. Visits must be reserved well in advance.
The New York Times featured Tucson in September 2018 in their Travel Section
Tucson Tourism offers a free digital copy of the Tucson Official Travel Guide. (https://issuu.com/visittucson/docs/tucson_official_travel_guide_2023)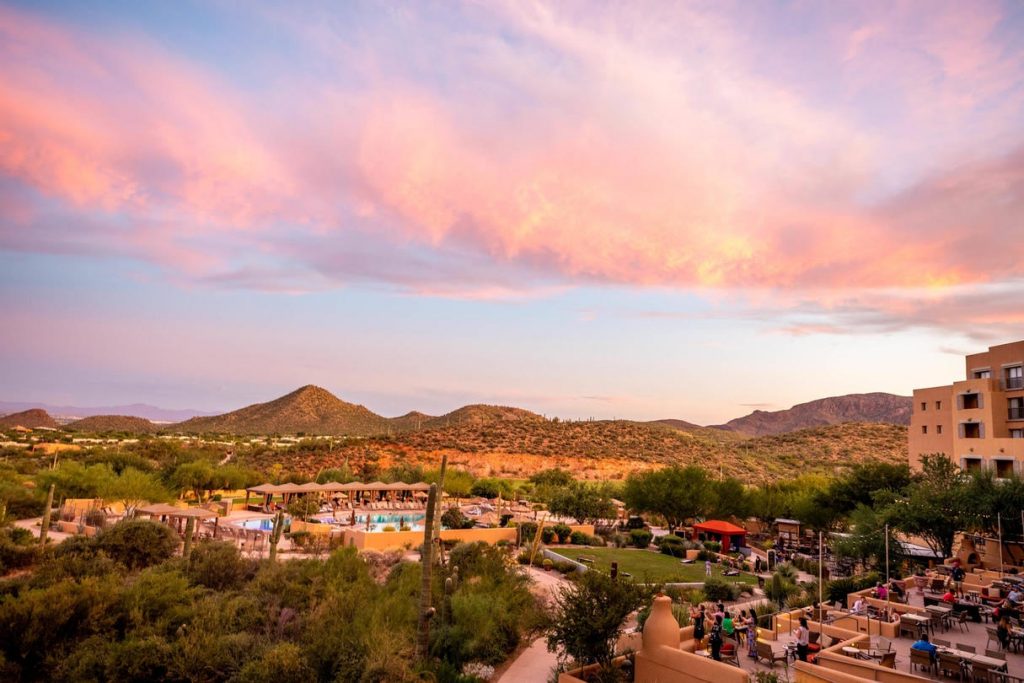 The conference will be held at the JW Marriott Starr Pass Tucson Resort and Spa (3800 West Starr Pass Boulevard, Tucson, AZ 85745) that is set within Tucson Mountain Park. The smoke-free hotel offers a mountaintop setting with multi-level swimming pools, waterslides, lazy rivers and fountains as well as spectacular views and a landscape laced with nature trails. The rooms feature flat-screen TVs, Wi-Fi, pillow-top mattresses, desks and coffeemakers. The resort has three golf courses, a driving range, chipping & putting greens, a Hashani full service spa, and a state-of-the art exercise room. There is self and valet parking as well as charging stations for electric cars.
Each day begins with the Mitakuye Oyasin (pronounced MEE-TAH-KAY AWE-SIN) at 7 am on the Salud Terrace. This traditional Native American ceremony and unique Sonoran Desert experience begins with the traditional burning of sage and a Native American flute serenade
A morning hike is offered daily at 7:30 am.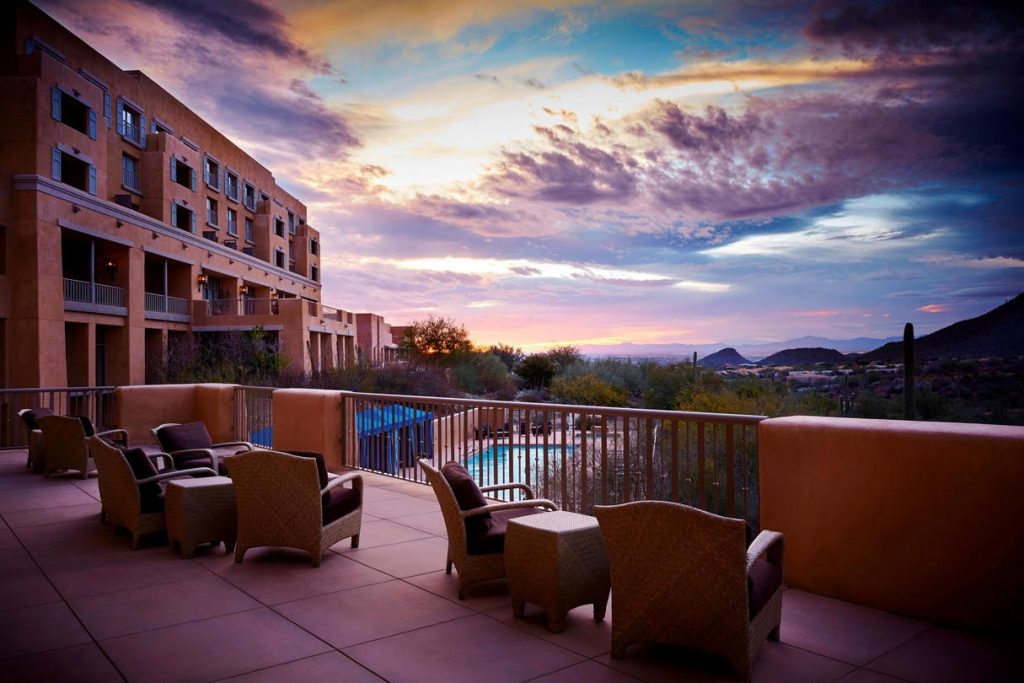 Each evening at sunset the hotel welcomes guess to gather on the Salud Terrace to watch the sunset and experience their nightly tradition – the Tequila toast – where they feature one of our more than 150 artisan tequilas and a complimentary toast: "Arriba, Abajo, al Centro, al Dentro, Salud!"
The Signature Grill features local and regional favorites inspired by Native American, Mexican and cowboy traditions. The Primo offers Italian cuisine influenced by French, Mediterranean and Spanish flavors. The Catalina Barbeque Co & Sports Bar, located at the Starr Pass Gold Club, has barbeque with a southwestern twist. The lobby bar offers over 100 tequilas, creative margaritas and cantina fare. There is also a Starbucks on site.

Sponsorship Opportunities
General Information about ECI
Engineering Conferences International (ECI) is a not-for-profit, global engineering conferences program, originally established in 1962 that provides opportunities for the exploration of problems and issues of concern to engineers and scientists from many disciplines.
The format of the conference provides morning and late afternoon or evening sessions in which major presentations are made. Poster sessions will be scheduled for evening discussion as well. Available time is included during the afternoons for ad hoc meetings, informal discussions, and/or recreation. This format is designed to enhance rapport among participants and promote dialogue on the development of the meeting. We believe the conferences have been instrumental in generating ideas and disseminating information to a greater extent than is possible through more conventional forums.
All participants are expected both to attend the entire conference and to contribute actively to the discussions. The recording/photographing of lectures and presentations is forbidden. As ECI conferences take place in an informal atmosphere, casual clothing is the usual attire.
Smoking is prohibited at ECI conferences and conference functions.