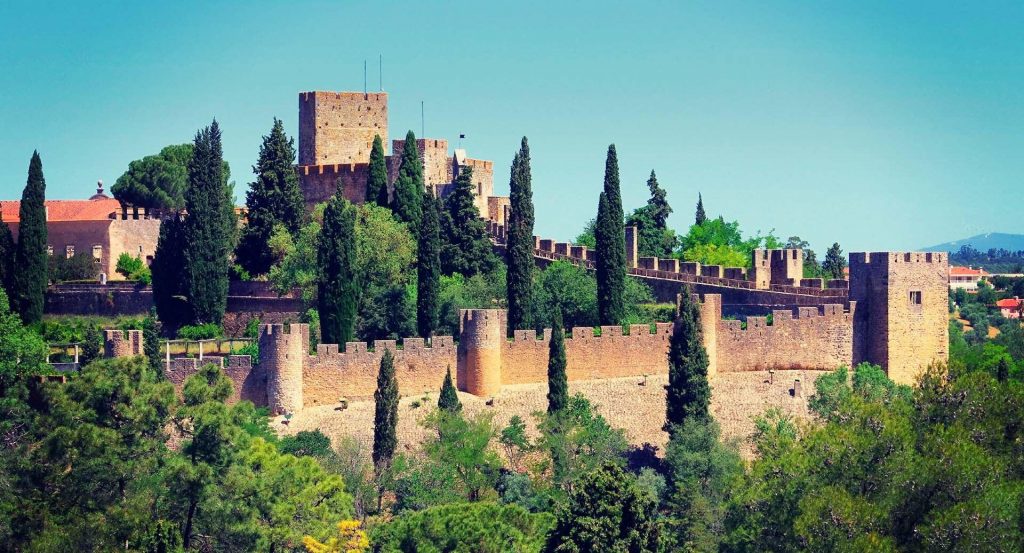 May 12 – 17, 2024
Tomar, Portugal
About This Conference
The overarching goal of this conference is to bring together a broad and diverse range of scientists, including mentees and trainees, from academia and industry working in the interdisciplinary fields of biology, chemical and bioengineering, materials science, physics, biofabrication and biomanufacturing to converge on technologies related to innovative and
translational nanotechnologies.
The conference will build on the successes of the previous four ECI meetings on Nanotechnology in Medicine to highlight advances in and translation of physical triggers and advanced materials in translational nanomedicine with a focus on the following thrusts:
Advanced Drug Delivery
Advanced Imaging
Immunoengineering
Surgery and Tissue Repair
Biofabrication of Tissue Models
Nano-Bio Interactions
Translational Nanotechnologies
Special session on Justice, Equity, Diversity, and Inclusion
Conference Organization
Conference Co-Chairs
Shyni Varghese, Duke University, USA
Professor of Biomedical Engineering and Professor of Mechanical Engineering and Materials Science
Stefaan De Smedt, Ghent University, Belgium
Professor and Pro-Dean of the Faculty of Pharmaceutical Sciences; Director, Ghent Research Group on Nanomedicines; Director, Laboratory of General Biochemistry and Physical Pharmacy
Kaushal Rege, Arizona State University, USA
Chair, Biological Design Graduate Program; Director, Center for Biomaterials Innovation and Translation, Biodesign Institute Chemical Engineering, School for Engineering of Matter, Transport and Energy
Previous Conferences in this Series
Nanotechnology in Medicine: From Molecules to Humans
July 3-7, 2016
Hernstein, Austria
Conference Chairs:
Lola Eniola-Adefeso, Department of Chemical Engineering, University of Michigan, USA
Paolo Decuzzi, Italian Institute of Technology, Italy
Nanotechnology in Medicine II: Bridging Translational in vitro and in vivo Interfaces
June 5-9, 2018
Grande Real Santa Eulalia Hotel, Albufeira, Portugal
Conference Chairs:
Millicent Sullivan, Department of Chemical & Biomolecular Engineering, University of Delaware, USA
Josué Sznitman, Department of Biomedical Engineering, Technion-Israel Institute of Technology, Israel
Nanotechnology in Medicine III: Enabling Next Generation Therapies
May 15 – 20, 2022
Grand Hotel San Michele, Cetraro (Calabria), Italy
Conference Chairs:
Milica Radisic, University of Toronto, Canada
Victor Shahin, University of Münster, Germany
Co-Chairs:
Millicent Sullivan, University of Delaware, USA
Josué Sznitman, Technion, Israel
Lola Eniola-Adefeso, University of Michigan, USA
Preliminary Program Highlights
Opening Plenary
"Optically-activated nano constructs provide microenvironment priming,
imaging and therapy"
Tayyaba Hasan, Harvard Medical School, USA
Session 1: Advanced Drug Delivery
Session Chair: Prof. Rohan Fernandes
Keynote: "Unlocking the Potential: Molecular Fine-Tuning of (Live) Biotherapeutics for Enhanced Oral and Systemic Drug delivery"
Juliane Nguyen, University of North Carolina, USA
Invited talk: "Designing Inhalable Nanoparticles to Direct Innate Immune Cell Responses in the Lung"
Catherine Fromen, University of Delaware, USA
Session 2: Advanced Imaging
Session Chair: Prof. Milica Radisic, University of Toronto, Canada
Keynote: "Micromechanical imaging of the tumor landscape"
Seemantini Nadkarni, Harvard Medical School, USA
Invited Talk: "TBA"
Francesca Baldelli Bombelli, Politecnico di Milano, Italy
Session 3: Immunoengineering
Session Chair: Joel Collier, Duke University, USA
Invited talk: "Photothermal nanoparticles immune engineer potent tumor-specific T cells for adoptive cell therapy"
Rohan Fernandes, George Washington University, USA
Invited talk: "Targeted delivery of antigen for enhancing humoral immunity"
Aereas Aung, University of Toronto, Canada
Session 4: Tissue Repair and Regeneration
Session Chair: Juliane Nguyen, University of North Carolina, USA
Keynote: "TBA"
Millicent Sullivan, University of Delaware, USA
Session 5: Justice, Equity, Diversity, and Inclusion
Session Chair: Shyni Varghese, Duke University, USA
Opening Remarks and Panel Discussion with
Avi Schroeder, Technion, Israel
David Rampulla, NBIB, USA
Millicent Sullivan, University of Delaware, USA
Treena Arenzei, Columbia University, USA
Session 6: Biofabrication and Tissue Models
Session Chair: Felix Sauvage
Keynote: "TBA"
Milica Radisic, University of Toronto, Canada
Session 7: Nano-Bio Interactions
Session Chair: Millicent Sullivan, University of Delaware, USA
Keynote: "TBA"
Kris Killian, University of New South Wales Sydney, Australia
Invited Talk: "TBA"
Katharina Ribbeck, MIT, USA
Invited Talk: "TBA"
Juan Fraire, Institute for Bioengineering of Catalonia, Spain
Session 8: Translational Nanotechnology
Session Chair: Aereas Aung, University of Toronto, Canada
Keynote: "Translating Biomedical Nanotechnologies across the NIH"
David Rampulla, NIBIB, NIH, USA
Invited Talk: "TBA"
Ramin Darvir, Pfizer, Inc.
Closing Plenary
"TBA"
Fabian Kiessling, RWTH Aachen University, Germany
Call for Abstracts
Note: Only a limited number of oral presentation slots are available and thus all submissions for oral sessions will be considered for both oral and poster presentation.
Session topics are available above. Please use these titles to pre-select up to two sessions where you believe your work fits best.
Abstracts (one page maximum) that include specific results and conclusions to allow a scientific assessment of the proposed oral presentation are invited. Please prepare your abstract according to this template: docx or doc.
Abstracts must be submitted electronically using the template provided at: THIS LINK.
Oral abstract submission deadline: January 15, 2024
Poster abstract submission deadline: January 15, 2024
Poster size: Your poster should be no larger than 1.5-meter-high and 1.0-meter-wide (Portrait Style)
Abstracts of all presentations will be made available to conference participants prior to the start of the conference.
Sponsors
Conference Fees and Registration
Venue Information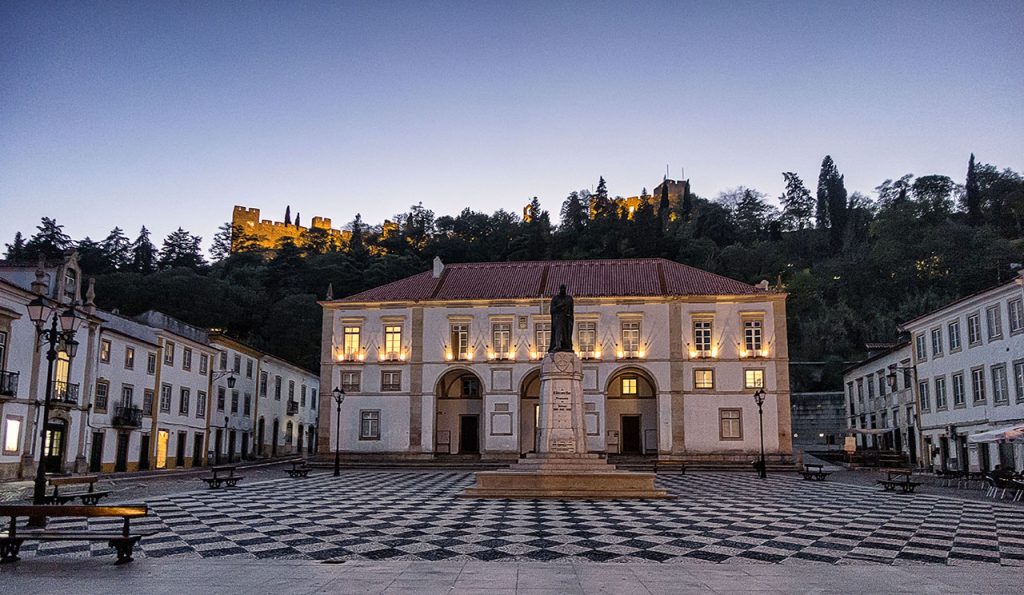 Situated in the geographic center of Portugal, Tomar (about 135 km northeast of Lisbon) was founded by the notorious Knights Templar in 1160. The Templars were part monks, part warriors and plotted crusades from Tomar for centuries. They established the beginnings of the Convento de Cristo, Tomar's most famous landmark, on a hill overlooking town. The Convento combines architectural styles from the 12th through 17th centuries. An ornate octagonal canopy protects the high altar of the Templo dos Templares, modeled after the Holy Sepulchre in Jerusalem, and the grounds of the convent contain eight cloisters embracing a variety of styles.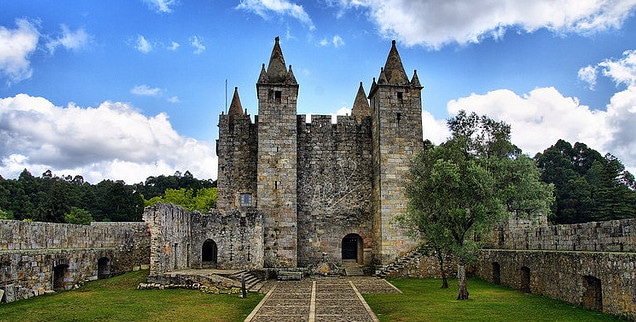 The Templars earned a reputation as ferocious fighters, and won the admiration and trust of both rich and poor. They served as protectors and transporters of Christian kings, power brokers and pilgrims and grew famous as bankers. The Templars acquired great wealth, but made many enemies in the process. Pope Clement V accepted accusations of heresy, blasphemy and sacrilege leveled against the Templars by Philip the Fair, king of France, and many Templars were imprisoned or executed. King Dinis of Portugal allowed them to regroup their forces under the new aegis of the Order of Christ. Prince Henry the Navigator became Administrator after the Templars became the Order of Christ and he used much their wealth to finance his explorations.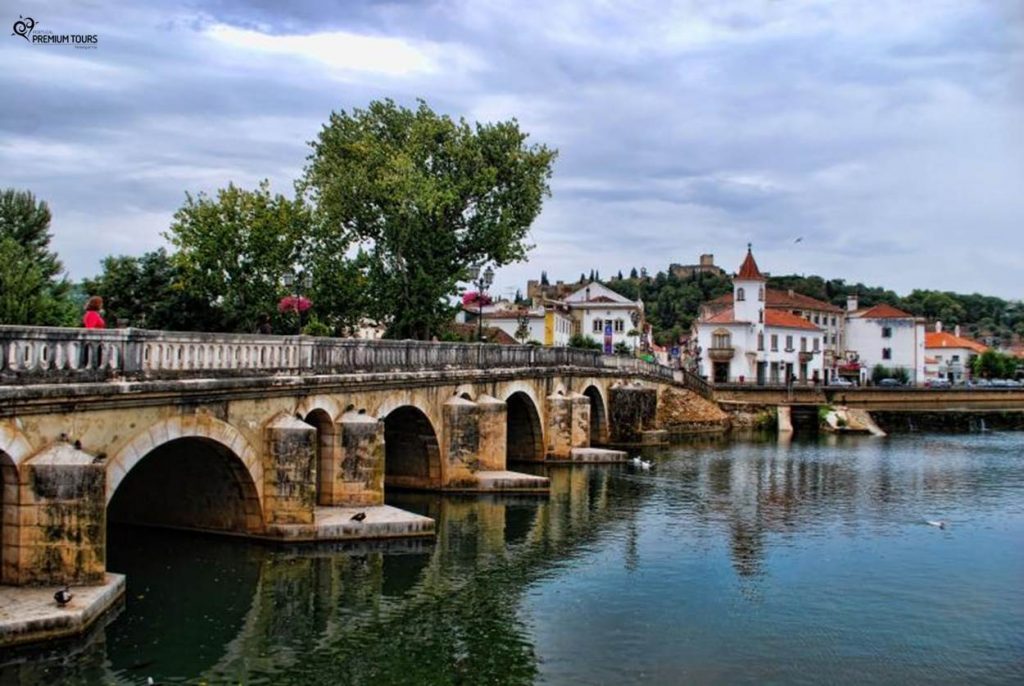 Tomar is divided by the River Nabão, the banks of which are dotted with weirs and wheels once used to water vegetable gardens and orchards. The irrigation techniques illustrate the Muslim tradition of hydraulic engineering. Most sights, accommodations and shops lie on the west bank of the river and the lush Parque Mouchão straddles the two banks. The ancient yet functional Ponte Velha (Old Bridge) connects the two. Tomar's main shopping thoroughfare is rua Serpa Pinto, known locally as Corre Doura. Outlets for folklore, pottery, copperware and wrought iron highlight it. Tascas and bars are scattered throughout the city, with some offering live music.
Hotel dos Templários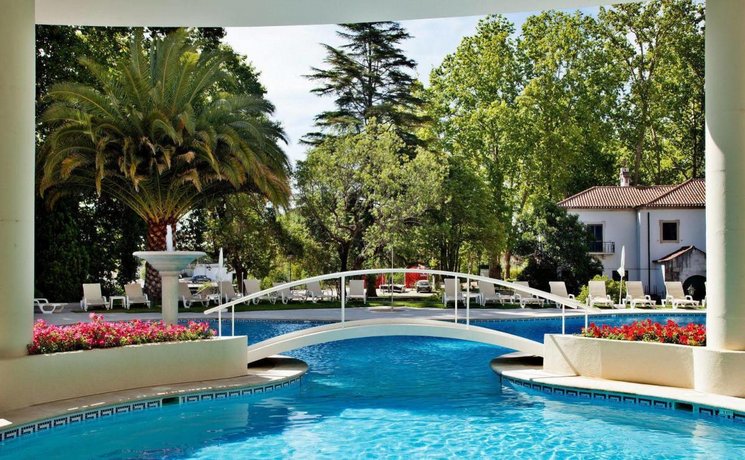 Situated near the heart of Tomar's Old Town, the Hotel dos Templários is the largest hotel in the district. Many rooms offer views of the Convent of Christ and the public areas, including lounges and terrace-view dining rooms, are spacious. The hotel offers room service, laundry, a barbershop, a beauty parlor, a billiards room and baby-sitting. There are wide sun terraces, indoor and outdoor pools, a tennis court and a greenhouse. The hotel also has large gardens. Rooms have air conditioning, private bathrooms, televisions and minibars. Free parking is available.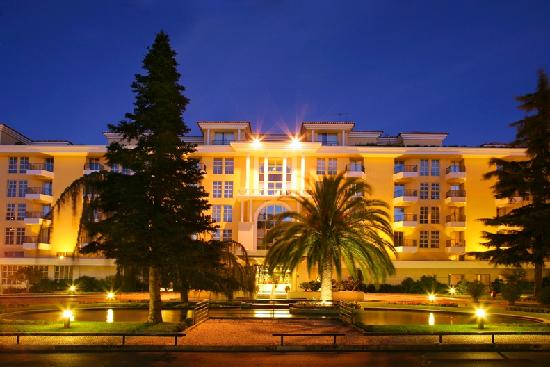 For more information on the area, please visit these web sites:
http://www.golisbon.com/portugal/cities/tomar.html
http://www.sacred-destinations.com/portugal/tomar.htm
www.ezportugal.com/tomar-portugal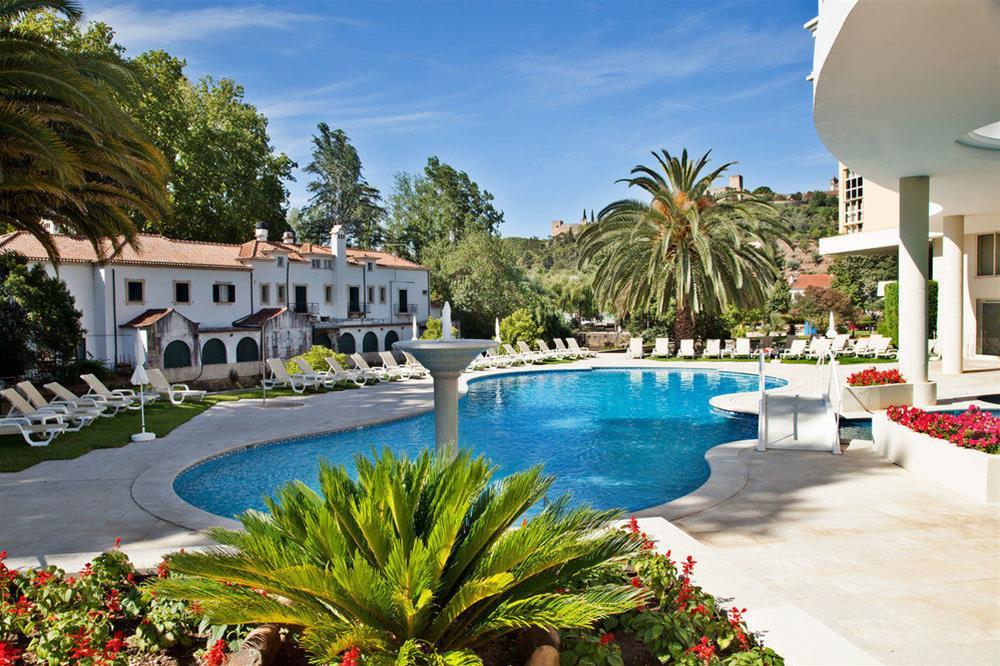 Transportation from Lisbon to Tomar
Lisbon train station to Tomar:
It is a pleasure to travel by train from Lisbon to Tomar. The pace is sweet and the scenery is different. The distance is 85 miles and the average travel time is 2 hours. There are 16 trains every day in each direction. The fare is about $11. You will arrive in Tomar relaxed, fresh, and ready to meet everyone at the Conference.
By automobile from Lisbon:
The rental car companies will provide maps and driving instructions. Allow between 1-1/2 – 2 hours for the trip, depending on traffic. The hotel provides free parking.
More detailed information will be available when registration opens.
General Information About ECI
Engineering Conferences International (ECI) is a not-for-profit, global engineering conferences program, originally established in 1962 that provides opportunities for the exploration of problems and issues of concern to engineers and scientists from many disciplines.
The format of the conference provides morning and late afternoon or evening sessions in which major presentations are made. Poster sessions will be scheduled for evening discussion as well. Available time is included during the afternoons for ad hoc meetings, informal discussions, and/or recreation. This format is designed to enhance rapport among participants and promote dialogue on the development of the meeting. We believe the conferences have been instrumental in generating ideas and disseminating information to a greater extent than is possible through more conventional forums.
All participants are expected both to attend the entire conference and to contribute actively to the discussions. The recording/photographing of lectures and presentations is forbidden. As ECI conferences take place in an informal atmosphere, casual clothing is the usual attire.
Smoking is prohibited at ECI conferences and conference functions.