An ECI Conference Series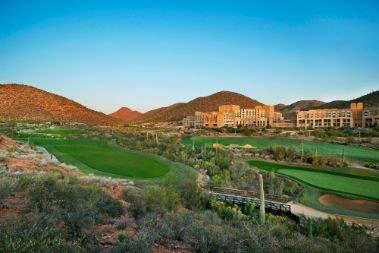 April 26 – May 1, 2020
Tucson, Arizona
JW Marriott Starr Pass Tucson Resort
20AC
Conference Chairs
T. Charlebois, Pfizer
J.D. Young, Vanderbilt University
G. Maheshwari, Merck
Email: cce2020chairs@gmail.com
About This Conference
Since 1988, the Cell Culture Engineering conferences have been held bi-annually and have developed into the leading global venue for the academic, industrial and regulatory communities for intensive interactions and debates to create solutions for improving human health and life by enabling rapid development and high quality manufacturing of an ever increasing number of viral vaccines, cell and gene therapies, recombinant proteins and monoclonal antibodies.
This Cell Culture Engineering XVII conference will bring together over 400 selected participants from top academic, industrial and governmental groups from all over the world. We will celebrate the tradition of high quality and relevant accomplishments and debate future solutions in the area of animal cell culture science and engineering. Consistent with this excellent tradition, the scientific program will consist of invited and solicited oral presentations, extensive poster sessions, and workshops. Future updates to this website will detail the scientific program topics and call for oral and poster presentation abstract submissions.

Early Careers Preconference (ECP)
Mission: To develop early careers in cell culture by offering perspectives, empowering connections and engaging minds
Chairs:
Ioscani Jiménez del Val, Chemical & Bioprocess Engineering, University College Dublin
Amanda M. Lewis, BioProcess Technology, Bristol-Myers Squibb, Devens, MA
Join us for a new, special preconference in advance of Cell Culture Engineering XVII focused on early-career investigators in our field. Selected attendees will arrive one day early (Saturday afternoon) and participate in activities focused on industrial and academic career development within the cell culture sector. Planned activities include:
Crash course lectures in key, technical topics faced by the industry today
Workshops focused on successful interviewing skills, securing academic research funding and establishing collaborative research programs
Q&A panel with industry and academic leaders focused on work-life balance
As a small group, we will have the opportunity to dig deeply into these aspects and how they relate to the early years of one's career within the cell culture community.
On Sunday afternoon, we will transition into the main conference with a selection of rapid-fire poster highlights on the main podium, followed by a fun, mixer activity leading up to the CCEXVII opening keynote talk.
Please indicate your interest in attending the Early Careers Preconference during the CCEXVII abstract submission process. Attendance is by invitation only, and preference will be given to attendees who meet the guidelines outlined below. Participants who do not meet all of the criteria may be invited pending space availability. Please note that attendees must receive an invitation to the CCEXVII meeting to be considered for the Early Careers Preconference.
Eligibility guidelines:
Industry participants: PhD with 0-3 years' experience, BS/MS with 0-6 years' experience
Academic participants: Untenured faculty, post-docs, and students with 3+ years in grad school
Important additional information:
We are currently raising funds to support the ECP and aim to defray any additional costs to session participants.
If your company is interested in sponsoring the ECP, please contact the CCEXVII Chairs.
Keynote Speakers
Michael Kamarck, Ph.D., Chief Technology Officer, Vir Biotechnology
Michael Kamarck is Chief Technology Officer at Vir. Previously, he was senior vice president of Global Vaccines and Biologics Manufacturing and president of Merck BioVentures where he was responsible for the establishment of Merck's global biosimilars business.
Prior to joining Merck BioVentures, Dr. Kamarck held positions of increasing responsibility in Biotechnology and Vaccines Operations at Wyeth, including leading the development of the global biotechnology network with $3.5 billion of capital investment. While at Wyeth, he also was responsible for global technical operations for all of the Company's businesses. Dr. Kamarck began his career in biotechnology and pharmaceutical research at Bayer AG.
Dr. Kamarck graduated from Oberlin College where he currently serves as a Trustee. He received his Ph.D. in biochemistry from the Massachusetts Institute of Technology and is the author of more than 50 peer-reviewed publications and 20 issued patents. He also holds an Honorary Doctorate of Science from University College Dublin.

Guangping Gao, Ph.D., Professor Department of Microbiology and Physiological Systems, Director Gene Therapy Center & Viral Vector Core, University of Massachusetts Medical School
Dr. Gao is an internationally recognized gene therapy researcher who has played a key role in the discovery and characterization of new family of adeno-associated virus (AAV) serotypes, which was instrumental in reviving the gene therapy field, hugely impacting many currently untreatable human diseases.
For nearly 30 years of his scientific research career, Dr. Gao has primarily focused on molecular genetics and viral vector gene therapy of rare genetic diseases, encompassing disease gene cloning, causative mutation identification, pathomechanism investigation, animal modeling, novel viral vector discovery and engineering for in vivo gene delivery, vector biology, preclinical and clinical gene therapy product development, viral vector manufacturing for preclinical and clinical gene therapy applications as well as technology platforms development as novel approaches for human gene therapy.
Dr. Gao has published 250+ research papers, 6 book chapters, and 4 edited books and serves as Editor of Human Gene Therapy, Senior Editor of the Gene and Cell Therapy book series, Associate Editor of Signal Transduction and Targeted Therapy, and on Editorial Boards of several other gene therapy and virology journals. Dr. Gao was recently elected for a three-year term as the Vice President (2017-2018), President elect (2018-2019) and President (2019-2020) for the American Society of Gene and Cell Therapy.
Dr. Gao is an elected fellow of the US National Academy of Inventors (NAI), holding 131 patents with 221 more patent applications pending; some have been licensed to 10+ pharmaceutical companies. Recently, Dr. Gao was ranked as #4 of Top 20 Translational Researchers from 2013- to 2017 by Nature Biotechnology, with his patents US852446 (filed by University of Pennsylvania) and US8734809 (filed by UMass) ranked as #2 and #4 of the Top 20 most cited patents, respectively. Dr. Gao co-founded Voyager Therapeutics and Aspa Therapeutics, focusing on developing rAAV gene therapeutics for treating a variety of devastating CNS disorders

Conference Structure
Session 1: Systems and Synthetic Biology for Improved Biologics Production
Session Chairs: Bhanu Mulukutla (Pfizer) and Nicole Borth (BOKU Vienna)
Since 1987, mammalian host systems have evolved to be the workhorses of biologics production despite their intertwined complex physiological functions making their control in cell culture processes challenging. Systems biology, which employs omics technologies integrated with mathematical modeling, provides a way to study these complex physiological functions in a holistic manner. Synthetic biology complements this by providing advanced genetic engineering tools and circuits to modulate such complex physiological functions. Over the last decade, systems biology approaches were employed by the bioprocessing community in an exploratory fashion towards attaining deeper understanding of routinely used cell lines and cell culture processes. More recently, the combination of systems biology and synthetic biology is applied towards attaining tangible solutions for specific cell culture process related questions by enhancing and/or fine tuning relevant cellular physiological functions. This session will mainly focus on such studies that demonstrate tangible outcomes to modulate cell growth, protein or viral vector/particle production, product quality or any other aspects of biologics production. In addition, this session will also focus on studies contriving novel solutions in the form of bioinformatics tools or mathematical models to address challenges with handling, analysis and interpretation of big data typically generated as part of systems and synthetic biology efforts.

Session 2: Cell Line Development: Current State and Future Directions
Session chairs: Zhimei Du (Merck) and Mark Smales (University of Kent)
Advances in molecular biology and genome editing tools have expedited cell line development for the production of high-quality biologics. These technologies are complemented by increased genome sequence availability, better understanding of the control of gene expression in industrial host-vector systems, and progress in high-throughput screening strategies. As a result of these rapidly evolving capabilities, the design and application of cell engineering strategies has never been better positioned, nor the opportunities and potential more exciting, to deliver new engineered host cells with enhanced capacity to produce high value and quality biologics. This session focuses on all these aspects that underpin cell engineering, covering novel approaches and/or technologies to deliver engineered and/or selected cells for establishing recombinant cell lines with improved performance. Topics may include direct host cell engineering (e.g., genome editing, site-specific integration or synthetic biology approaches to redesign the cell, manipulation of non-coding RNAs), vector engineering (e.g., vector design and components, inducible systems, codon optimization, control of transcription and translation), novel methods for recombinant clone generation, selection and screening, and novel methods for ensuring, predicting and characterizing clone stability and determining/extending the limit of in vitro cell age for production.
Session 3: Advances in Cell Culture Control and Analysis
Session chairs: Marcella Yu (Boehringer Ingelheim) and Sarika Mehra (IIT Bombay)
Understanding of the relationship between cell culture process control and desirable product quality attributes in protein therapeutics has matured significantly over the past several years. Sophistication in control strategies, analytical outputs and models that link the two has advanced both at the laboratory scale as well as demonstration of implementation and benefit at GMP scale. This session will capture advances in the area of process understanding and process control with the focus on achieving desired product quality attributes. Additionally, topics will include state-of-the-art Process Analytical Technology (PAT) and tools that allow feedback control of the upstream processes, as well as work that demonstrates implementation of these PAT tools in a GMP facility. Modeling of cell culture processes, such as genome-scale in silico modeling to predict and modulate product quality responses (including Critical Quality Attributes), and smart integration of artificial intelligence to close the gaps between predicted models and experimental data will also be covered. Novel approaches to cell culture process control strategies will also be considered for this session.

Session 4: Engineering Technologies for Cell-based Therapies
Session chairs: Chris Ramsborg (Juno) and Krish Roy (Georgia Tech)
Cell-based therapy has emerged as a potentially transformative modality for treating complex diseases and is rapidly becoming an important product area for the biopharmaceutical industry. However, reproducible and scalable manufacturing of therapeutic cells, with high and consistent quality at a reasonable cost has been challenging—underscoring the need for significant innovations. This session will focus on engineering tools and technologies for reproducible manufacturing of therapeutic cells, including licensed cell types like T cells, and emerging cell types like HSCs, MSCs, and iPSCs. Specifically, tools and methods related to advanced cell engineering and universal/allogeneic cell production, improved bioprocessing to reduce culture time and cost or to selectively expand the most safe and potent cell subsets, deep cell characterization including multi-omics approaches, in-line process and product monitoring, feedback and process control, data analytics for critical quality attribute (CQA) and critical process parameter (CPP) identification, and process and supply chain modeling, will be discussed.

Session 5: Scale-up and Scale-out in Biopharmaceutical Manufacturing: Challenges and Solutions during Technology Transfer
Session chairs: Inn Yuk (Genentech) and Raghu Shivappa (Takeda)
Traditionally, increased demand for biopharmaceuticals has been met through the use of scale-up strategies with increasing size of the production bioreactors. Recent advances in process intensification and continuous bioprocessing have resulted in consideration of approaches from scale-up (increasing batch size) to scale-out (increasing batch number) in biopharmaceutical manufacturing. Technology transfer is key to a successful scale-up and scale-out of cell culture processes from development to manufacturing and across sites. In addition to conventional tech transfer methods, improved scale-down models and implementation of PAT tools are becoming increasingly important to manufacture complex molecules in high cell density platforms. Unexpected shifts in key performance indicators and critical quality attributes are often observed during process scale-up/scale-out due to differences in the cell culture environment and the associated biological response. This session will focus on sharing challenges encountered and solutions implemented for scale-up and/or scale-out of cell culture processes during technology transfer. This session will showcase successful adoption of new paradigms and technologies, with a focus on increasing process robustness or productivity through innovation. Case studies on overcoming challenges with scalability and robustness of enabling technologies such as perfusion and single-use systems will also be included. Innovative solutions to address product comparability challenges and learnings gained from interactions with Health Authorities are encouraged.

Session 6: Production of Viral Vectors and Other Emerging Therapeutic Modalities
Session chairs: Scott Estes (Codiak Bio) and Jennifer Maynard (University of Texas-Austin)
This session will highlight recent bioprocessing progress beyond the well-established realm of protein therapeutics, emphasizing production of viral vectors and other emerging therapeutic modalities. First, the present and anticipated surge of clinical trials that rely on viral vectors for gene delivery indicates that gene therapy is becoming a viable therapeutic modality and may soon provide cures for a broad range of human diseases. To support the application of gene therapies beyond orphan indications, significant strides are needed in viral production process efficiencies and industrialization. This session encourages submission of abstracts describing innovative work enhancing viral vector productivity and robustness through vector engineering, host cell line optimization and/or process development. Second, this session will highlight other emerging modalities. Presentations describing improved cell-based processes for the production of vaccines, oncolytic viruses, exosomes and other non-viral therapeutic delivery systems are encouraged

Session 7: Advances in Integrated Continuous Bioprocessing
Session chairs: Massimo Morbidelli (ETH Zurich) and Chetan T. Goudar (Amgen)
Progress continues to be made on the application of continuous principles in CHO-cell based bioprocesses. Advances both on technical and financial dimensions have been made and there is improved understanding of capital deployment, speed, and productivity targets necessary to make continuous processes an attractive commercial manufacturing approach. Additionally, multiple sponsors have had positive interactions with regulatory agencies who have expressed support for new technologies. We are also starting to accumulate GMP experience around unit operations leading up to drug substance manufacturing, including the deployment of PAT and process control strategies to enable reliable operation. The intent of this session will be to highlight the state-of-the-art in integrated continuous bioprocessing for drug substance production. The latest advancements in cell culture and purification processes with an emphasis on integration will be included as will topics related to PAT and process control. Topics related to process economics that can direct strategies for the design, construction, and licensure of manufacturing plants will also be discussed.
Conference Organization
Poster Session
Chairs: Karthik Jayapal (Janssen)
Yao-Ming Huang (Eli Lilly)
Shawn Lawrence (Regeneron)
Olivier Henry (Ecole Polytechnique)

Workshop chairs: Laura Palomares IBT UNAM (Mexico)
Anurag Khetan (BMS)

Call for Abstracts
Abstract Submission is closed.
Martin Sinacore Award
Engineering Conferences International and Biogen are pleased to announce that nominations for the Martin Sinacore Outstanding Young Investigator Award are now open. The award recipient will be a promising young scientist whose work shows exceptional promise in the field of Bioprocessing. The award encompasses a financial award to cover the conference registration fee for the 2020 Cell Culture Engineering Conference and the opportunity to present their research at the conference.
Marty's career in the biotechnology industry spanned over 25 years and included time at Karyon Technology, Genetics Institute, Wyeth BioPharma and Biogen. Over the years, Marty established himself as a thought leader in the industry and a champion of constantly innovating and adopting new technologies to facilitate the delivery of life changing medicines to patients. Marty's influence can also be seen in the numerous junior scientists who have trained and grown under his guidance.
This award was first presented at the Cell Culture Engineering Conference at Quebec City in May 2014. Previous winners are Colin Clarke (Dublin City University), Corrine Hoesli (McGill University), Huong Le (Amgen) and Amanda Lewis (Bristol-Myers Squibb).
Eligibility: Any graduate student or post-doc is eligible as is any researcher with fewer than 5 years of industrial or academic experience. Individuals who meet these criteria are invited to submit an abstract to be considered for presentation at the 2020 Cell Culture Engineering Conference, curriculum vitae and two supporting letters of recommendation.
Submission of Nominations: Nominations will be accepted from September 1, 2019 through January 15, 2020. The abstract should be submitted through the normal ECI procedure but a copy of it should accompany the curriculum vita and letters of recommendation. Please email to barbara@engconfintl.org – subject line should read: Martin Sinacore Award Nomination for (name of nominee).

Sponsors
Sponsor Information
Package A: $2,500
– Company recognized on sponsor list in program
Package B: $3,500
– Company recognized on sponsor list in program – Company logo displayed on screen between sessions
Package C: $5,000
– Company recognized on sponsor list in program – Company logo displayed on screen between sessions – 1⁄2 page ad in program
Package D: $7,500
– Company recognized on sponsor list in program – Company logo displayed on screen between sessions – 1⁄2 page ad in program – Company logo and link on Conference web site – Poster session sponsorship
Package E: $10,000
– Company recognized on sponsor list in program – Company logo displayed on screen between sessions – Full page ad in program – Company logo and link on conference website – Workshop sponsorship including brief oral introduction
Package F: $15,000
– Company recognized on sponsor list in program – Company logo displayed on screen between sessions – Full page ad in program – Company logo and link on conference website – Scientific session sponsorship including brief oral introduction
Package G: $20,000 or above
– Company recognized on sponsor list in program – Company logo displayed on screen between sessions – Full page ad in program – Company logo and link on conference website – Scientific session sponsorship including brief oral introduction – Sponsorship of banquet
For additional information or questions, please contact:
Conference Co-Chairs Kevin M. Korpics
Associate Director, Engineering Conferences International cce2020chairs@gmail.com Kevin@engconfintl.org

Venue Information
Located in the heart of the Sonoran Desert in southern Arizona, the Tucson area has been inhabited for more than 4,000 years. Although the city of Tucson wasn't officially founded until 1775, the Tohono O'odham Nation and the Pascua Yaqui Tribe have occupied the region for centuries. The metro area is at an elevation of 2,643 feet, surrounded by five mountain ranges. Tucson, which boasts of 350 days of sunshine each year, was chosen as the first UNESCO City of Gastronomy in the United States.
Tucson boasts two James Beard award-winning restaurants, multiple taco trucks, a wide variety of international restaurants, and incredible Mexican food. It was selected for the UNESCO designation because of the region's rich agricultural heritage, thriving food traditions, and culinary distinctiveness. Tucson dining is a unique experience, one that reflects the culture of the Sonoran Desert.
Although Tucson's fantastic weather, national parks and forests and desert provide the perfect environment for tons of outdoor recreational activities, this city of half a million people also has its share of history and culture. Tucson has turn-of-the-century architecture, historic neighborhoods, museums and the Mission San Xavier del Bac, a still-functioning 18th-century mission considered one of the most beautiful in the U.S., Mexican and Native American influences are pervasive, and the city has a distinctly Western flavor. There is also a college-town atmosphere, thanks to the University of Arizona, which has its own share of museums and a science center.
Among the attractions are:
Saguaro National Park – Bordering Tucson on the east and west, where the saguaro cactus reigns supreme, sometimes towering to heights of 50 feet, the park is not to be missed.
Arizona-Sonora Desert Museum – The word "museum" is almost a misnomer as the 98 acres are a combination of a zoo, aquarium, botanical garden and art museum. There are 230 animal species displayed in their natural habitat surrounded by 1,200 types of plants.
Mission San Xavier del Bac – This Catholic mission was built in 1783 about ten miles south of downtown Tucson. It is generally considered the best example of Spanish Colonial architecture in the U.S. The interior and exterior are both breathtaking.
Pima Air and Space Museum – With a collection of over 300 aircraft with examples throughout the history of flight, this is one of the world's largest aerospace museums.
Sabino Canyon – Located in the Coronado National Forest, Sabino Canyon is close to the city. The Catalina Mountains rise before you and rocky gorges and canyons are accessible. A tram is available to take visitors into the canyon and riders can get off at any stop to access trailheads, pools and picnic areas.
Kit Peak National Observatory – Tucson has laws and regulations in place to keep its night skies as dark as possible. This observatory is 55 miles from Tucson and has 26 telescopes. There are daily tours and a nighttime program where visitors can watch the sunset and take in the stars.
Old Tucson – In the heart of the Tucson mountains, movie history was made at Old Tucson, starting with the 1939 film "Arizona" and continuing with a long stream of western movies.
The New York Times featured Tucson in September 2018 in their Travel Section:
Tucson Tourism offers a free printed copy of the Tucson Official Travel Guide. Allow 6-8 weeks for delivery. (https:www.visittucson.org/order-tucson-official-travel-guide) To view the guide online, click on Visit Tucson: Official Travel Guide to view the guide online.
The conference will be held at the JW Marriott Starr Pass Tucson Resort and Spa (3800 West Starr Pass Boulevard, Tucson, AZ 85745) that is set within Tucson Mountain Park. The smoke-free hotel offers a mountaintop setting with multi-level swimming pools, waterslides, lazy rivers and fountains as well as spectacular views and a landscape laced with nature trails. The rooms feature flat-screen TVs, Wi-Fi, pillow-top mattresses, desks and coffeemakers. The resort has three golf courses, a driving range, chipping & putting greens, a Hashani full service spa, and a state-of-the art exercise room. There is self and valet parking as well as charging stations for electric cars.
A morning hike is offered daily at 6 am. Each day begins with the Mitakuye Oyasin ritual, held at 7 am on the Salud Terrace. The ritual begins with the traditional burning of sage and a Native American flute serenade. Each evening features a nightly tequila toast.
The Signature Grill features local and regional favorites inspired by Native American, Mexican and cowboy traditions. The Primo offers Italian cuisine influenced by French, Mediterranean and Spanish flavors. The Catalina Barbeque Co & Sports Bar, located at the Starr Pass Gold Club, has barbeque with a southwestern twist. The lobby bar offers over 100 tequilas, creative margaritas and cantina fare. There is also a Starbucks on site.

Cell Culture Engineering Award
Nomination deadline: January 29, 2020
PURPOSE
The Cell Culture Engineering (CCE) Award recognizes an outstanding contributor to the field of Cell Culture Technology & Engineering. Past recipients include Wei-Shou Hu, Terry Papoutsakis, Rob Arathoon, Martin Fussenegger, Michael Betenbaugh, James Piret, Jeffrey Chalmers, Konstantin Konstantinov, and William Miller.
The award nominations will be judged according to the criteria set forth in this document.

AWARD
For each conference, an award of cash and a commemorative plaque will be presented to the recipient at the
conference. Engineering Conferences International (ECI) sponsors this award.

ELIGIBILITY
This Award is open to all researchers in the cell culture field. The award recipient is expected to register for and
attend the conference.

EVALUATION
A committee established by ECI will evaluate the nominations and make the final decision.

CRITERIA
The committee will judge the nominations on the originality and overall quality of work, significance to the
advancement of the Cell Culture Engineering field, and other supporting information in the nomination package.

NOMINATION PACKAGE
(all documents should have 1 inch margins and font no smaller than Arial 10 or Times 12 point)
The nomination package must consist of the following:
1) A nomination cover sheet;
2) A nomination letter of no more than 3 pages including a description of the nominee's contributions;
3) A resume including publications by the nominee; and,
4) A maximum of three supporting letters from individuals in the field
The nomination cover sheet should contain the following information if not already included in resume:
1) Name of nominee
2) Present position (exact title)
3) Mailing address (including telephone and email)
4) Education
a) Institution
b) Degree received and year of each degree
d) Major or field
5) Positions held
a) Company or institution
b) Position or title
c) Time period
6) Academic and professional honors and awards
7) Technical and professional society memberships and offices held
8) Nominator's name and address (including telephone and email)
9) Nominator's signature and date
Please submit the complete nomination package (including scanned, signed letters of support) in an electronic form as a single pdf file with the name of the nominee,
Emailed single pdf file nomination packages are due January 29, 2020 to:
Prof. James Piret, Chair of the CCE Award Committee
Michael Smith Laboratories – 2185 East Mall
University of British Columbia
Vancouver, B.C., Canada V6T 1Z4
James.piret@ubc.ca
1-604-822-5835
General Information about ECI
Engineering Conferences International (ECI) is a not-for-profit, global engineering conferences program, originally established in 1962 that provides opportunities for the exploration of problems and issues of concern to engineers and scientists from many disciplines.
The format of the conference provides morning and late afternoon or evening sessions in which major presentations are made. Poster sessions will be scheduled for evening discussion as well. Available time is included during the afternoons for ad hoc meetings, informal discussions, and/or recreation. This format is designed to enhance rapport among participants and promote dialogue on the development of the meeting. We believe the conferences have been instrumental in generating ideas and disseminating information to a greater extent than is possible through more conventional forums.
All participants are expected both to attend the entire conference and to contribute actively to the discussions. The recording/photographing of lectures and presentations is forbidden. As ECI conferences take place in an informal atmosphere, casual clothing is the usual attire.
Smoking is prohibited at ECI conferences and conference functions.
Engineering Conferences International
32 Broadway, Suite 314
New York, NY 10004
T: 1-212-514-6760
F: 1-212-514-6030
E-mail: info@engconfintl.org