(ULSIC VS TFT 8)
An ECI Conference Series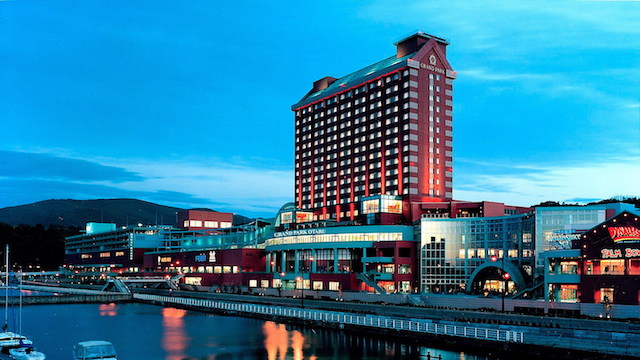 May 15-18, 2023
Otaru (Sapporo), Japan
About the Conference
The ULSIC vs. TFT conference is organized to provide a forum for the discussion on the latest scientific development in two of the most critical high-tech fields, i.e., Ultra Large Scale Integrated Circuits (ULSICs) and Thin Film Transistors (TFTs). It aims to exchange state-of-the-art information among those involved in the research, development, and production. This conference will bring together global experts to exchange opinions on common scientific issues.
The 2023 conference is a continuation of the previous seven successful conferences held in Barga, Italy (2007), Xi'an, China (2009), Hong Kong, China (2011), Grenoble, France (2013), Lake Tahoe, USA (2015), Hernstein, Austria (2017), and Kyoto, Japan (2019). These conferences were attended by worldwide experts and leaders (national academy members, presidents of prestigious universities, presidents and VPs of semiconductor companies, professors, researchers, engineers, etc.) from universities, industry, and national laboratories of more than 20 countries. The maximum number of attendees is limited to 100.
To focus the discussion, we choose some of the most critical challenges on materials, fabrication processes, devices, and applications to discuss. The meeting format is shown below.
Each day is composed of oral presentations mostly by invited speakers in the morning and free discussions in the afternoon.
A panel discussion session is held each evening to exchange opinions on the big picture of technology development.
All attendees will attend the presentations and panels, live, and eat in the same hotel throughout the conference. A Poster Session will be scheduled for students and postdoctoral candidates.
The conference sponsor ECI (Engineering Conferences International) is a not-for-profit global engineering conferences program, originally established in 1962, that provides opportunities for the exploration of problems and issues of concern to engineers and scientists from many disciplines. In addition to Electrochemical Society Electronics and Photonics Division, the technical sponsors in contact are JSAP (Japan Society of Applied Physics), KPS (Korean Physical Society) Semiconductor Division, and others.
Technical Program
ULSIC vs. TFT
Device Physics, Modelling, and Reliability
Semiconductors, Dielectrics, and Interconnect Materials
Advanced Processes and Production Issues
Novel Applications
Panel Discussions on Selective Topics
Poster Presentations
Conference Organization
Chair: Yue. Kuo, Texas A&M University
Scientific Advisory Committee:
O. Bonnaud, University Rennes 1 and GIP-CNFM
S. De Gendt, IMEC
A. Flewitt, University of Cambridge
H. Hosono, Tokyo Institute of Technology
C. S. Hwang, Seoul National University
J. Jang, Kyung Hee University
P.-T. Liu, National Yang Ming Chiao Tung University
P. Mascher, McMaster University
J. Murota, Tohoku University
A. Nathan, University of Cambridge
K. Nomura, University of California, San Diego
M. Shur, Rensselaer Polytechnic Institute
Y. Uraoka, Nara Institute of Science and Technology
Call for Abstracts
Original papers for oral and poster presentations are encouraged. Those who wish to be considered for an oral or poster presentation should submit a one-page (extended) abstract online.
Deadlines
Oral Abstract Submission Deadline: January 15, 2023
Poster Abstract Submission Deadline: January 31, 2023
All abstracts should be submitted electronically HERE.
Please prepare your abstract according to this template: docx or doc.

Abstracts of all presentations will be made available to conference participants prior to the start of the conference.
Note: Only a limited number of oral presentation slots are available and thus all submissions for oral sessions will be considered for both oral and poster presentation.
Venue Information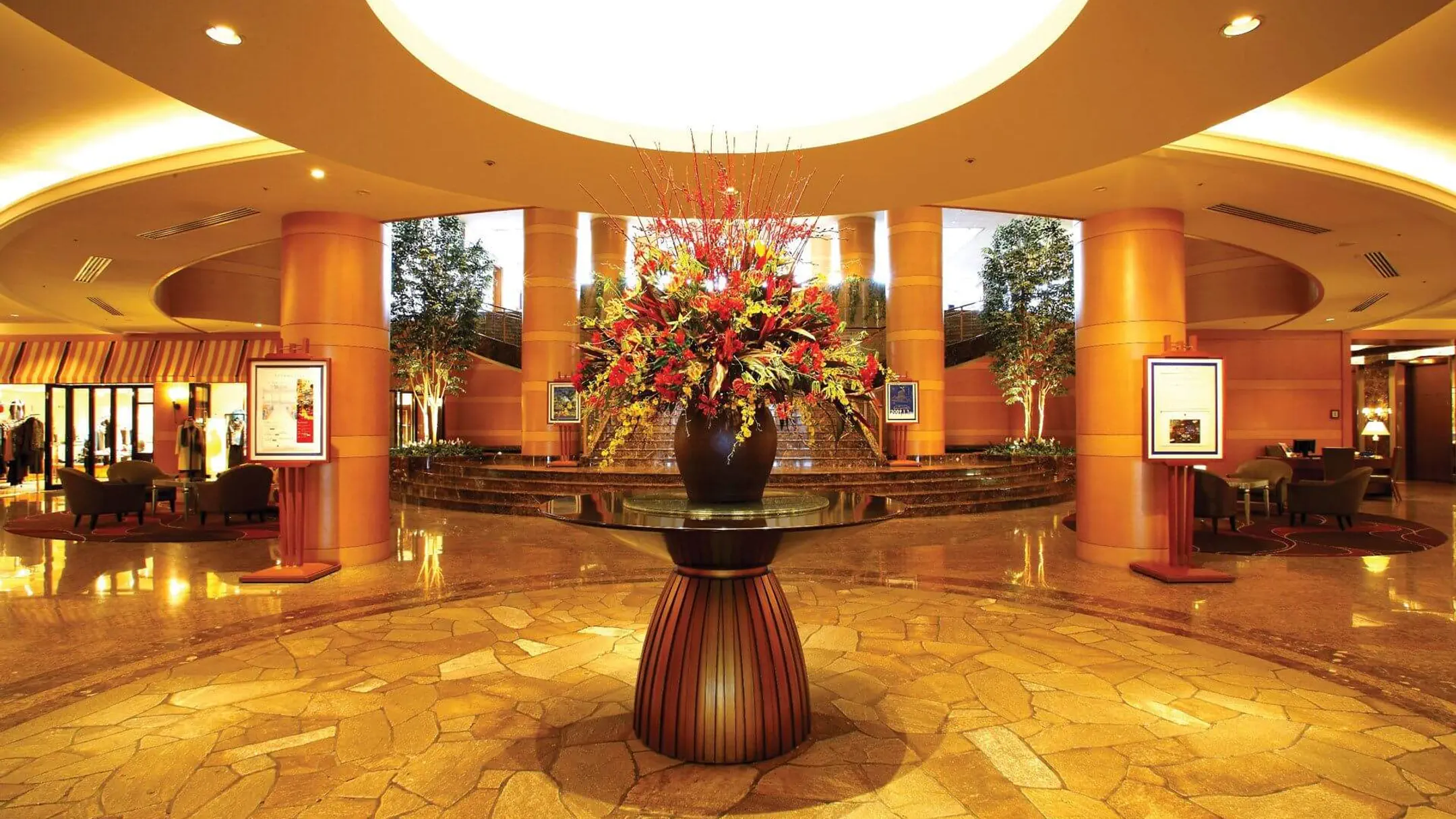 The conference will be held at the Grand Park Hotel Otaru, an international hotel surrounded by mountains and panoramic views of Otaru Harbor and the stunning Ishikari Bay. The hotel is a 30-minute drive from Sapporo and a 5-minute walk from Otaru-Chikko train station. One can easily travel by train from the New Chitose Airport that serves the Sapporo metropolitan. The cost is approximately US$10-15.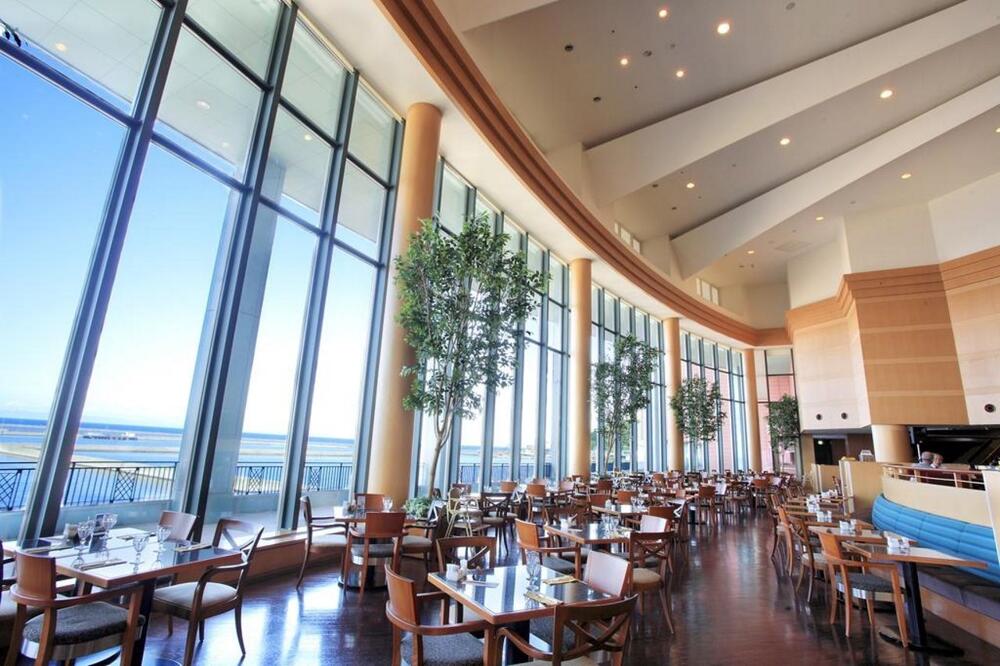 This centrally located luxury hotel is adjacent to Wing Bay Otaru, one of Hokkaido's largest shopping malls for shopping and dining. The hotel offers all modern amenities including free wi-fi, laundry services, car rental, currency exchange and various restaurants. It is an ideal hotel for the conference as well as to explore local attractions and enjoy sightseeing in Otaru.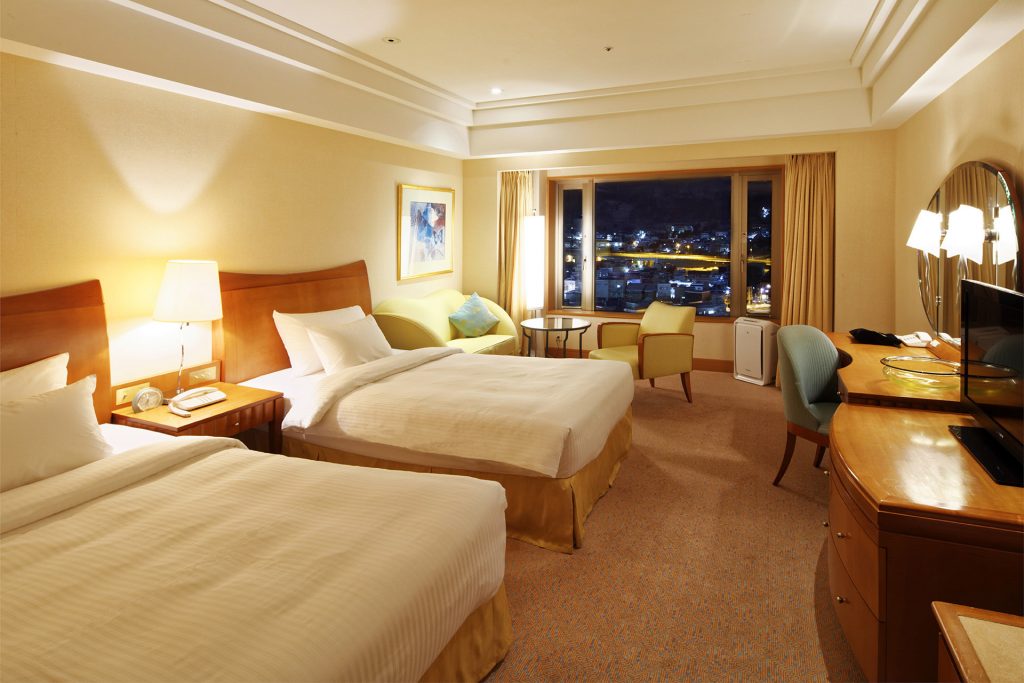 Otaru is located in the Hokkaido region of Japan, the northern island that is famous for its beautiful wilderness, world class powder snow, delicious seafood and fascinating indigenous culture. Much of Hokkaido is wild and unspoiled, with natural hot springs, volcanic lakes and unforgettable experiences. It is considered a haven for dedicated foodies, nature lovers and outdoor adventure fans.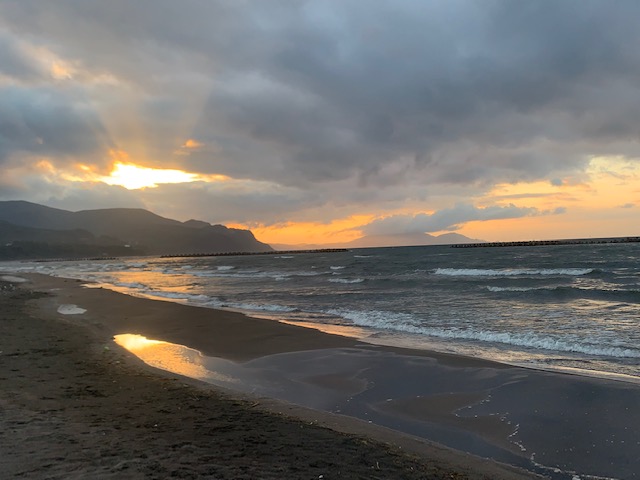 Otaru, a popular tourist destination, was famous as a trading town in the early 20th century. Its name is a corruption of the Ainu word otariunai, meaning "sandy beach." The picturesque city is now visited by many international tourists fascinated by the historic past, old stone buildings and the natural beauty of the sea and mountains. There is a romantic canal near the hotel. Built in 1923, the canal is bordered by a walkway so that you can stroll along the banks of the waterway. Make certain to come here in the evening as this is when the promenade is illuminated with ancient oil lamps giving it an old world feel.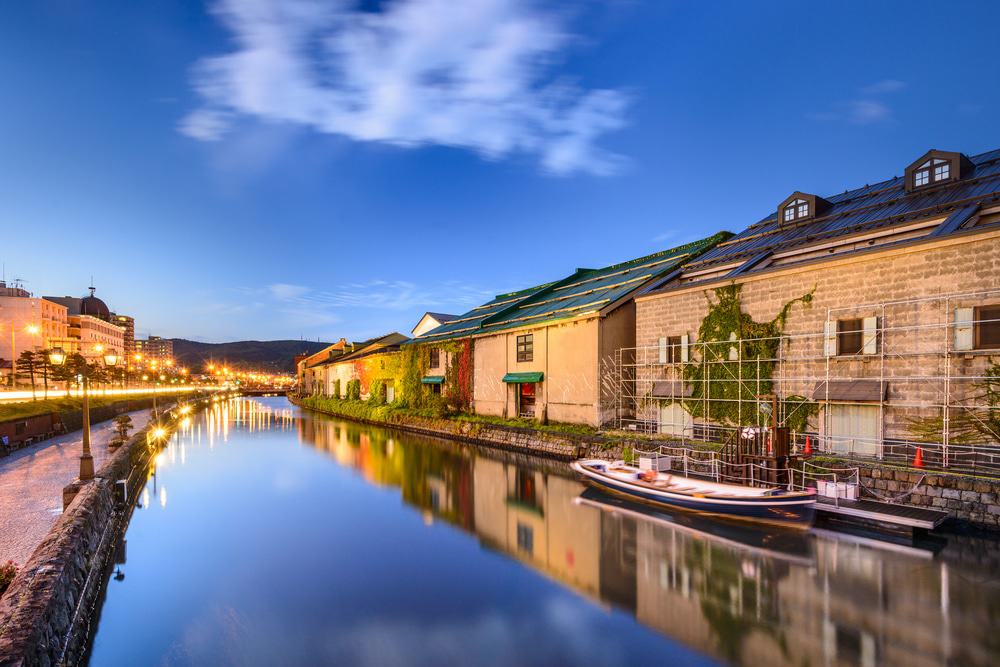 Apart from a regular city bus network, there are four Otaru Stroller's tourist buses which connect Otaru Station with all the city's tourist attractions. The buses run typically every 30 minutes around the city center. The fare on both tourist and regular buses is a flat 240 yen per ride or 800 yen for a one-day pass that is valid on one calendar day.
The city is particularly known for glassworks, music boxes and sake distilleries. Most of Otaru's attractions are located less than a 30 minute walk from the hotel, making the city convenient to explore by foot.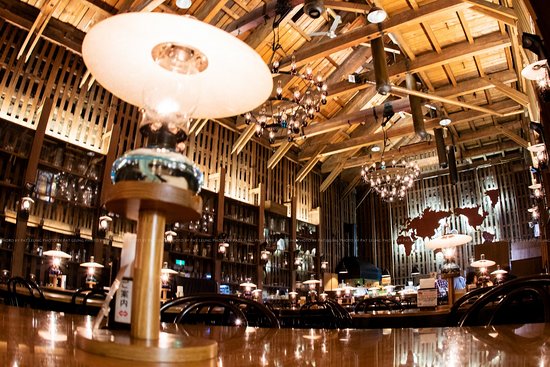 Otaru is one of the main glass producing parts of Japan and it was particularly famous for its oil lamps and glass balls that would have been used in the fishing industry. The glass industry now however also produces a range of decorative items and there are glass workshops dotted around the town which make great places to shop for souvenirs. One of the most famous spots in town for glass pieces is Kitaichi Glass which has handmade crystals which are sold all over Japan.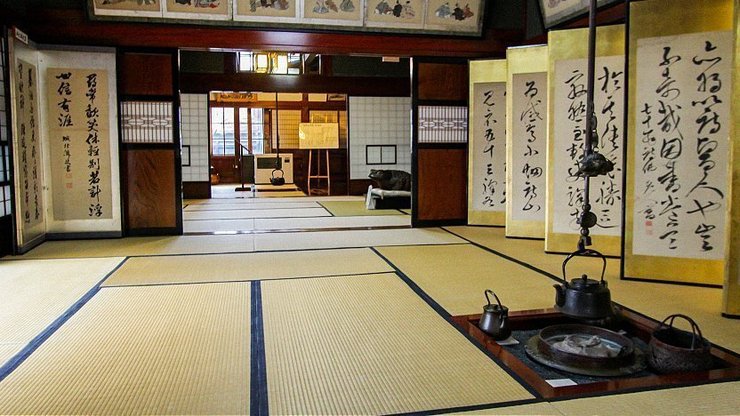 Herring is the main item that is fished in the waters around Otaru and this is how the city rose to prominence. Many of the elegant mansions that dot Otaru were built as a result of the riches that came with this industry and you can see one of the these ornate buildings which is also known as the 'Herring Mansion'. The building would have been built in the 19th century and now you can come for a visit and check out some galleries with items such as fishing antiques as well as dioramas that explain the history of the herring industry in this part of Hokkaido.
After sightseeing one might stop for ice cream, beer or sushi. Otaru is known for its delicious ice cream.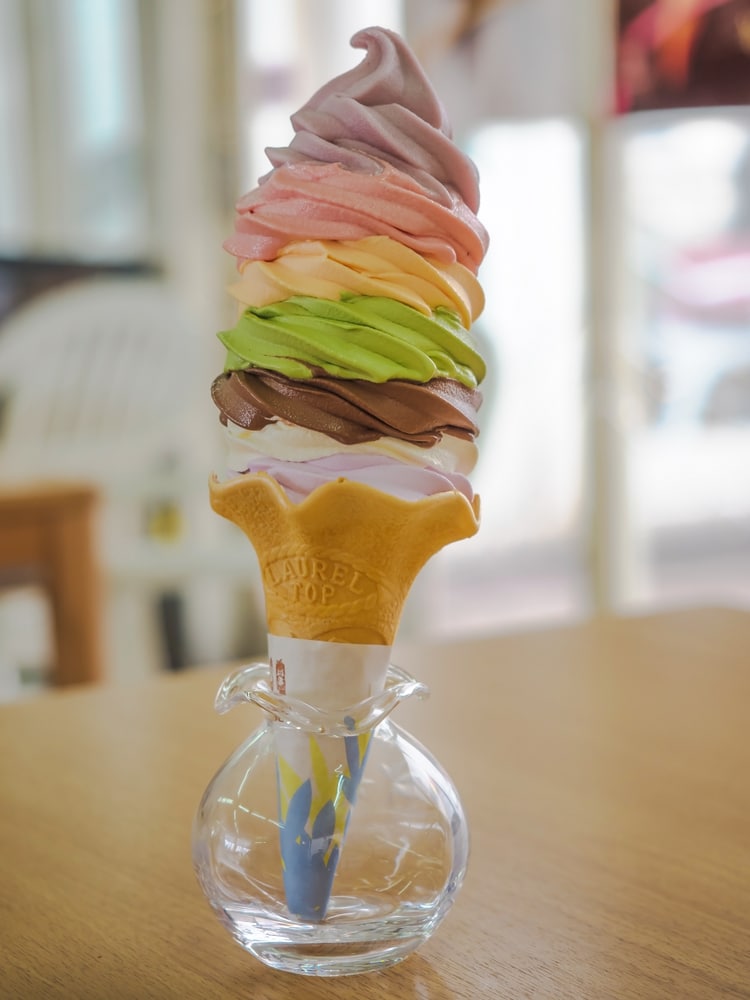 If you are in Otaru then one of the best places to find some is at Kita-no Aisukurimu-ya-san which is located inside a warehouse which dates back to 1892. This ice cream parlor is known for its amazing ice cream, particularly its unique flavors which many visitors may have never tried before. These include the ika-sumi ice cream which is made with squid ink and is black in color, making it look rather shocking on first sight, although it is also sweet in flavor. If you are feeling brave you can also try the sea urchin flavor which is called uni or, if you want to go for something equally traditional but perhaps more palatable then you can try the sweet melon flavor.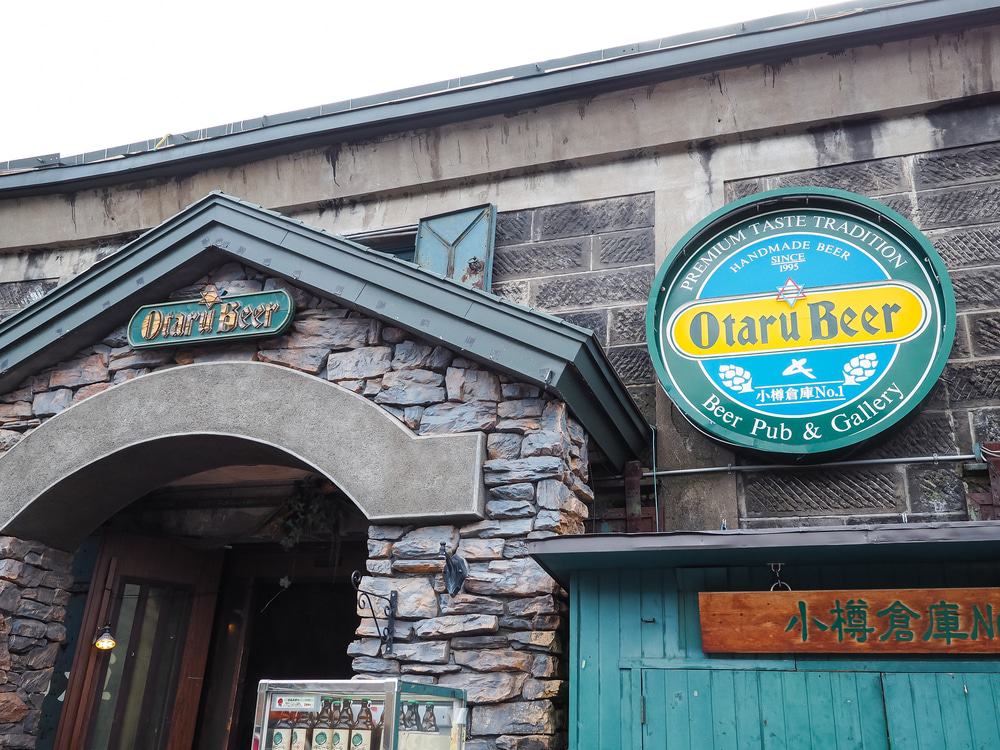 If you are looking for a drink in Otaru then look no further than Otaru Beer which is a famous beer hall in the city. The brew their own beer here. Not only can you get the local brew here, but the entire hall is decorated in a Bavarian theme. To that end you will find staff in Bavarian garb and they also play polka music in the evenings.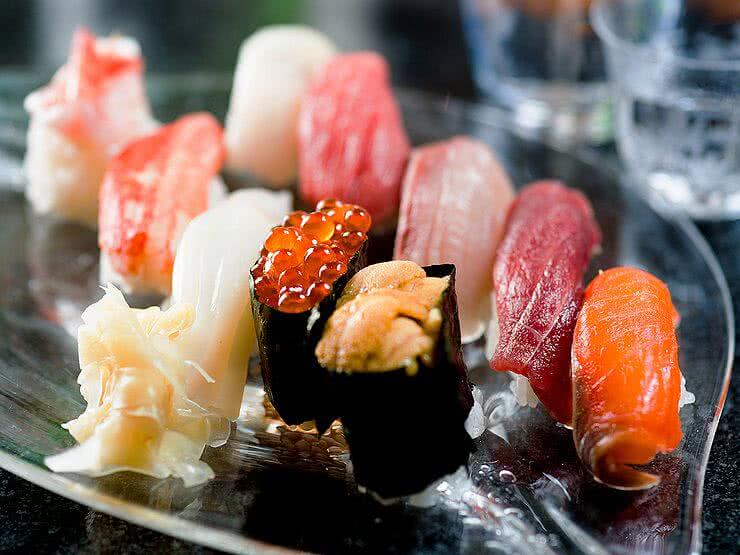 Otaru is widely said to have one of the best sushi scenes in all of Hokkaido and you can sample this at places such as Otaru Sushi-ko which is known for using only the freshest local ingredients. As Otaru is on the water this means that the menu features a range of sushi topped with seafood such as salmon, sea urchin and delicious crab. Otaru is also known for its kaisen-don which are bowls of rice when are then served with toothsome sashimi on the top.
Air Transportation to Otaru
Hokkaido is accessible by plane from all major airports in Japan to the New Chitose Airport near Sapporo, with international flights from Shanghai and Seoul. A direct flight from Tokyo takes about 90 minutes.
Transportation from Sapporo
There are multiple trains per hour between Sapporo and Otaru along the JK Hakodate Main Line. The one way trip costs approximately 750 yen and takes 30 minutes by rapid train or 45 minutes by local train. About two trains per hour continue on to the New Chitose Airport (70 minutes, approximately 1910 one way).
Planning Your Visit to Japan
JNTO (Japan National Tourism Organization) has a website which is the most comprehensive available for travelers to Japan and we strongly encourage you to visit it and take advantage of the information they provide. Many of the questions that first-time travelers might have are answered here. Among the information:
Additional information can be found at japan-guide.com
Sponsors
Technical Sponsors
Electrochemical Society Electronics and Photonics Division
Japan Society of Applied Physics
Korean Physical Society Semiconductor Division
Financial Sponsors
Electrochemical Society Electronics and Photonics Division
Semiconductor Energy Laboratory
General Information About ECI
Engineering Conferences International (ECI) is a not-for-profit, global engineering conferences program, originally established in 1962 that provides opportunities for the exploration of problems and issues of concern to engineers and scientists from many disciplines.
The format of the conference provides morning and late afternoon or evening sessions in which major presentations are made. Poster sessions will be scheduled for evening discussion as well. Available time is included during the afternoons for ad hoc meetings, informal discussions, and/or recreation. This format is designed to enhance rapport among participants and promote dialogue on the development of the meeting. We believe the conferences have been instrumental in generating ideas and disseminating information to a greater extent than is possible through more conventional forums.
All participants are expected both to attend the entire conference and to contribute actively to the discussions. The recording/photographing of lectures and presentations is forbidden. As ECI conferences take place in an informal atmosphere, casual clothing is the usual attire.
Smoking is prohibited at ECI conferences and conference functions.