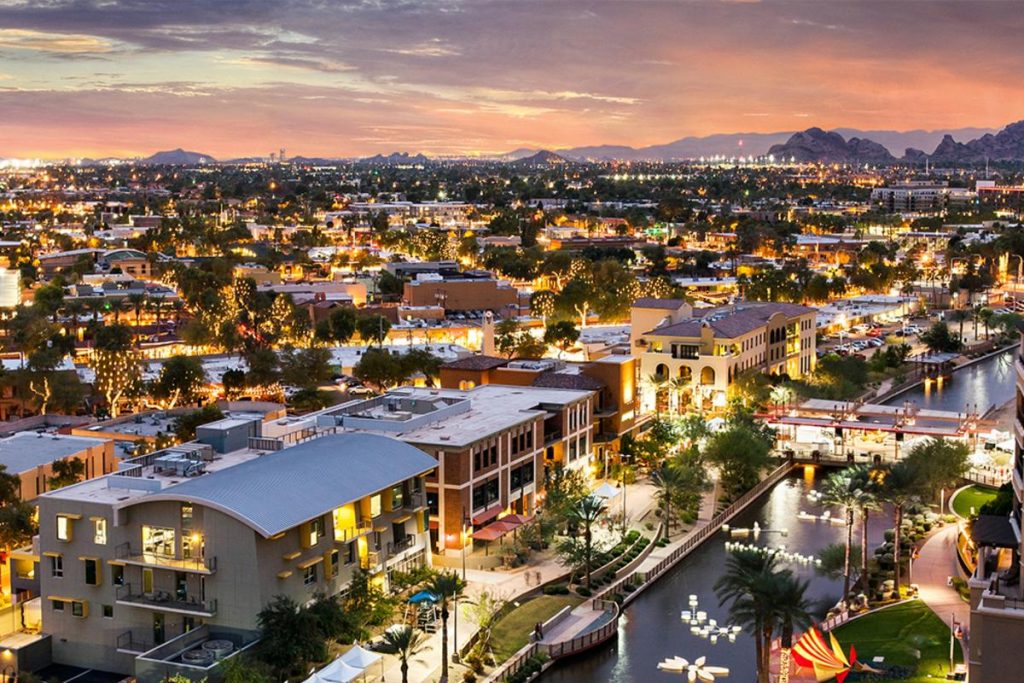 December 11-15, 2022
Scottsdale, Arizona
Attendance at this conference is restricted to those fully* vaccinated against Covid-19.
Your registration will not be considered complete until your proof of vaccination is uploaded via the registration portal and verified by ECI staff. Acceptable proof includes copies of a U.S. CDC vaccination card or a certificate/document (listing your full name as it appears on your government issued ID) issued by the relevant health agency in your country of residence along with a government issued photo ID, such as a driver's license or passport. Please do not upload a QR code as proof because ECI does not have a compatible QR code reader due to region difference. If you have questions about these requirements, please email Kathy@engconfintl.org
* Two doses of an FDA or WHO authorized Covid-19 vaccine plus appropriate boosters, received at least 14 days prior to the conference OR one dose of an FDA or WHO authorized single dose Covid-19 vaccine, received at least 14 days prior to the conference.
We are all in this together. Thank you for being part of our community and following these policies. We look forward to see you in person very soon.
Click for CDC information on Covid vaccines.
About This Conference
Polymer Reaction Engineering XI will focus on using the tools developed over the course of the past 75 years, new and old, to design polymers for current and future applications.
It is not unreasonable to say that the specificity of Polymer Reaction Engineering (PRE) has always been the very strong relationship between the product one obtains, and the process and reactor used to make it. As the adage goes "polymers are product by process." One could say that PRE is about quantitatively understanding and describing how the polymer molecules are assembled in the reactor – understanding how to make specific molecules react together to form well-defined and useful products. This obviously implies that we are able to model the fundamental steps taking place, to monitor the reactor, to control the process operations, optimize process performance, and predict how all of this defines the structure of the products we are making. Of course, one also needs to consider the additional constraints linked to, for instance, the exothermicity of the reaction, variable and high viscosity, non-ideal kinetics, actions of cocatalysts and kinetic mechanisms in coordination polymerization, particle nucleation and coagulation in emulsion polymerization, etc. And of course, one cannot forget the need to include basic, fundamental science like surface chemistry, thermodynamics etc. Incorporating all these aspects are some of the basic building blocks of PRE.
Since the large-scale manufacturing of synthetic polymers began some 80 or 90 years ago, engineers and scientists have been building a better fundamental picture of the underlying science of polymerization. This began with what appears now to be a simple concept – the fact that a polymer is in fact a macromolecule with specific structure that we can control. Since then, better descriptions of polymerization kinetics and methods of polymer characterization have allowed us to design better, cleaner more efficient processes to control the physical properties of these macromolecules better than ever before. In addition, advanced computational tools are allowing us to more efficiently solve the models that we are developing. The body of knowledge pertaining to the production of polymers continues to increase, pushing some people to question whether or not polymer science in general, and polymer reaction engineering in particular are mature fields where only incremental progress is now possible.
The objective of this conference is to demonstrate that this last view is far from true. PRE tools, and the understanding they provide are essential in a modern world – not just for traditional applications, but also for emerging applications. Polymers play an essential role in the development of emerging applications, including: cleaner energy sources such as batteries for cars, trucks and eventually airplanes; lighter, longer lasting tires for transportation; life sciences and prosthetics; biodegradable and sustainable materials from non-petroleum based sources; 3D manufacturing and many others. PRE tools will even play an important role in designing pathways and processes for the recycling of plastics.
PRE XI provides a forum for both academic and industrial scientists to demonstrate that polymer reaction engineering tools and approaches are important in a modern economy and a modern world, and that the fundamental concepts used to create new, well-defined materials are more pertinent now than ever. The conference will be structured around traditional oral and poster presentations, with a special session for young scientists including doctoral and post-doctoral students to present their work. We also intend to organise more informal sessions where interested companies can meet those who represent the future of this discipline to discuss employment opportunities.
We are looking forward to seeing you in Scottsdale, Arizona from the 11-14 (with departure the morning of the 15th) of December, 2022. For more information on the conference as things develop, please check back with this web site, or sign up for the PRE XI LinkedIn group (https://www.linkedin.com/groups/13841081/).
If you'd like to receive alerts, to propose a topic for presentation, to learn about participating as a vendor or in the job fair, or to help sponsor the conference, please feel free to contact:
Timothy McKenna
PRE.XI.2022@gmail.com

Guest Speakers
Hugo VALE (BASF, Ludwigshafen, Germany)
Kristina ZENTEL (TU Darmstadt, Germany)
Mike GRADY (Axalta Coating Systems, Philadelphia, USA)
Linda BROADBELT (Northwestern University, Evanston IL, USA)
Jose Maria ASUA (University of the Basque Country, San Sebastien, Spain)
Christian HILL (Medizinische Universität Graz, Austria)
Carson MEREDITH (Georgia Tech, USA)
John TSAVALAS (University of New Hampshire, USA)
Conference Organization
Conference Chairs
Chair
Timothy McKenna (Université de Lyon)
Co-Chairs
Claudia Sayer (Federal University of Santa Catarina, Brazil)
Joe Schork (Georgia Tech, USA)
John Tsavalas (University of New Hampshire, USA)
Jay Reimers (Exxonmobil Chemicals, USA)
Jose Ramon Leiza (University of the Basque Country, Spain)
Robin Hutchinson (Queen's University, Canada)
Brian Greenhalgh (Exxonmobil Chemicals, USA)
Markus Busch, (TU Darmstadt, Germany).
Best Poster Awards
Flavio Tollini
Politecnico di Milano, Italy
"Functionalized lactic acid macromoners polycondensation"
Elizabeth Bygott
Queen's University, Canada
"The synthesis of isobornyl acrylate macromonomers for structured copolymer dispersants by high temperature semi-batch radical polymerization"
Call for Abstracts
The main criteria for selection will be scientific excellence and pertinence to the main theme of the conference. In the spirit of scientific openness we will not be publishing the abstracts, and will ask participants to not to film, photograph or otherwise record presentations or posters without permission from the authors.. The goal s to allow you to share work in progress with your peers, and exchange ideas freely.
Suggested topics include (but are not limited to):
The circular economy, re-engineering of polymer products, and the role of PRE tools

Recycling and the circular economy are imperative these days, of course, but we can also think of eco-design or intelligent design to make more easily recyclable polymers. Presentations could include aspects related to the use/design of in-line sensors for monitoring the functionalization of polymers, or the use of the PRE-like modelling approaches to calculate material properties and decomposition kinetics.


On-line tools – hardware and software – for the polymer industry, Control, and Advanced Modelling Methods

The title is self-explanatory, but as our modelling tools and computational platforms continue to evolve, so too will the need for on-line monitoring of reactors and processes. Also need to try to use PRE as a bridge to new and developing areas. Newer modelling methods appears to be more oriented toward properties (and molecular modelling, DFT, CFD etc.) than toward kinetics, MWD etc. This can also include AI for polymer processes.


Fundamental Science and Engineering for PRE

This session focuses on fundamental science related to physical chemistry (stabilisation of dispersion, for example), kinetic (modelling/measuring), or thermodynamics (which is clearly becoming an issue in polyolefins more than ever).


Products and Processes

Design of new products and processes using PRE. Designing materials for new applications such as batteries or other energy applications. How can we use a PRE approach to help industry develop processes and product improvements for 5 to 10 years from now?
Proposal Submission
Participants interested in presenting an oral presentation or A0 format poster are invited to send a short abstract (300 words or less) that contains the main concepts behind the presentation. Please clearly indicate whether you prefer an oral or poster presentation. We will try to accommodate the wishes of all persons who want to present, but there are limited number of oral spots that will be filled on a first-come, first-served basis.
Oral presentations Abstract Submission: OPEN
Poster presentations Abstract Submission: OPEN
Abstracts should be submitted electronically HERE and submissions must follow the template: docx or doc.

ECI will sponsor a poster competition for students.
Conference Fees and Registration
Conference Fees
All conference fees are inclusive. They include registration, accommodations (nights of Sunday December 11, Monday, December 12, Tuesday, December 13, and Wednesday, December 14; Check-out on Thursday, December 15), all meals (except for breakfast on your own) and taxes from dinner on Sunday through dinner on Wednesday. Incidental fees (telephone calls, faxes, spa, laundry, minibar etc.) are billed to your personal account by the hotel.
ALL PARTICIPANTS (INCLUDING MEMBERS OF THE ORGANIZING COMMITTEE AND INVITED SPEAKERS) ARE REQUIRED TO REGISTER.
The conference fees are:
Register on or before Nov 28, 2022
Register after Nov 28, 2022
Participant (single occupancy or sharing room with a guest; guest fee additional)
US $2,795
US $2,995
Participant (sharing a room with another participant)
US $2,375
US $2,575
Bona fide Graduate Student (sharing a room with another student) (Those in this category must upload proof of current status during registration – copy of current Student ID or a letter from your University confirming your student status)
US $1,975
US $2,175
Bona fide Graduate Student (

single occupancy or sharing room with a guest; guest fee additional

) (Those in this category must upload proof of current status during registration – copy of current Student ID or a letter from your University confirming your student status)
US $2,395
US $2,595
**Fees for Guest/accompanying person sharing bedroom with a participant. (Includes all conference included meals)
US $1,010
US $1,010
If you plan to bring children to the conference, please contact Kathy Chan for pricing.
Conference Registration
You will need a login name and password to register for ECI conferences through our online system. If you have been a recent participant at an ECI conference or have submitted an online application or request for information about an ECI Conference, you may already have an account with us. If you know your login information, please use it.
If you are not sure whether you already have a login and password, please click on automated password retrieval and enter your e-mail address before creating a new account. If we don't have a valid email address on file for you, a pop up window will appear stating that no records were found. Click "OK" and then follow the instructions to create a new account.
If you have any questions or experience any difficulties, please email Kathy Chan.
Transportation Information
Transportation from Phoenix Sky Harbor Airport to the hotel
The estimated cost of riding an Uber / Lyft / Taxi to the resort is approximately $20-$25 one way (20-30 minutes depending on traffic). Pick up locations for ride shares and taxis for the various terminals are listed on the airport web site (link above, go to "Parking and Transportation").
Pre/Post Conference Reservation
If you are arriving early or staying after the conference and wish to extend your stay in the conference hotel, please download and complete the Pre/Post Conference Reservation form posted below and send it directly to the conference hotel. ECI does not guarantee or pay for rooms reserved before or after the conference – you must reserve extra nights directly with the hotel and you are responsible for paying the hotel directly for any extra nights.
Special Notes and Payment Instructions
We suggest that you register as soon as possible to be certain that you will have a hotel room at the conference rate.
All participants are encouraged to register before November 28, 2022. There is a discounted price for registering before this date. Hotel space cannot be guaranteed for registrations received after this date. Your registration is not officially confirmed until we receive payment of the amount due and COVID-19 vaccination proof is verified by ECI staff. ECI reserves the right to cancel your room registration if payment is not received or your vaccination proof is invalid. Your invoice/receipt will automatically be e-mailed upon of receipt of your registration. Should you need a signed receipt, please contact Kathy Chan.
Because of contractual guarantees made with the hotel for room and meal functions, no shows, late arrivals, missed meals and early departures cannot receive fee adjustments. If you have a disability and may require accommodation in order to participate fully in this conference, please indicate this when you register. An ECI representative will contact you to discuss your specific needs. If you have special dietary requirements (e.g., vegetarian or a food allergy), please make a note on your registration. The chef needs to know this information in advance if we are to accommodate you. ECI will attempt to accommodate special requests such as Kosher or Halal meals, but such meals may not be available at all conference sites. The participant must pay any additional costs for special meal requests that ECI pays a surcharge for.
Payment must be made by credit card (Visa, MasterCard, and Amex), check or money order drawn on a U.S. bank in U.S. dollars, payable to ENGINEERING CONFERENCES INTERNATIONAL. Checks or money orders in any other currencies are NOT ACCEPTABLE. Payment must be made on the web site except for those who are sending payment by wire transfer or have a purchase order from their company/institution.
WIRE TRANSFER PAYMENT: If you are planning to make payment by wire transfer, please contact Kathy Chan for the bank information. You must add $30 to cover ECI bank charges. Please reference your full name and the conference title. Please email a scanned copy to Kathy Chan. This is very important – otherwise it is extremely difficult to trace your payment and you may not receive a receipt prior to the conference.
Cancellation Policy: Cancellation must be received by ECI in writing at least 28 days prior to the start of the conference in order for a full refund (less a processing fee) to be considered. The ECI auditors require that refunds for all conference cancellations be processed after the conference so that the necessary back-up information (e.g., hotel list of those in-house) can be attached to the refund request and ECI can verify that the hotel has not charged a cancellation fee.
Cancellation fees:
Cancellations received more than 28 days prior to the conference start date are subject to a processing fee of 4% of the total fee, plus any direct expenses incurred by ECI.
Cancellations received 15 – 28 days prior to the conference start date are subject to a $250 cancellation fee plus any direct expenses incurred by ECI.
Cancellations received 8 – 14 days prior to the conference start date are subject to a $500 cancellation fee plus any direct expenses incurred by ECI.
No refunds will be issued for cancellations received less than 7 days prior to the conference start date.
No refunds will be issued due to inclement weather or travel disruptions/cancellations.
Registrations may be transferred without incurring any penalty or cancellation fee.
Denied or delayed visa
If a participant is forced to cancel due to a denied or delayed entry visa, ECI will issue a full refund if ECI has been notified of a potential visa issue at least four weeks prior to the conference start date.
Change of payment method
If an attendee who has already paid the conference fee with a credit card requests that the fee be refunded to that card so that it can be paid in a different manner (e.g., charged to an alternate credit card, or paid via check or bank transfer), a processing fee of 4% of the total fee amount will apply.
Disclaimer
It may be necessary for reasons beyond the control of ECI to alter the content and timing of the program or the identity of the speakers. In the unfortunate circumstance that an event is cancelled, ECI is not liable for any costs incurred by participants in connection with their attendance.
Smoking is prohibited at ECI conferences and conference functions.
Should you have specific questions regarding your registration, please contact Kathy Chan .
Venue Information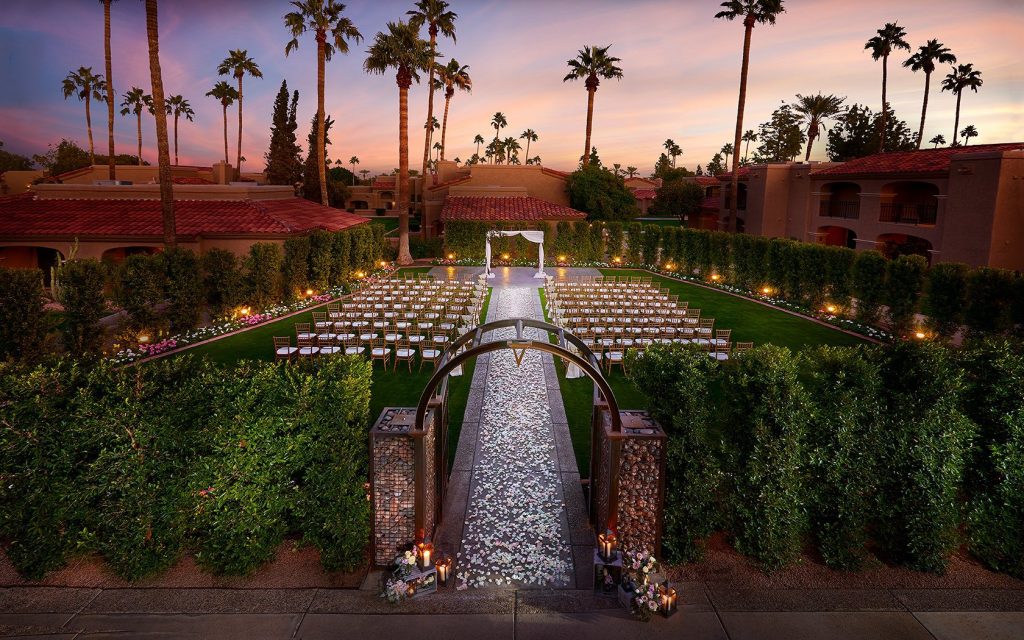 The Scottsdale Plaza Resort (7200 North Scottsdale Road, Scottsdale, AZ 85253) is conveniently located just minutes away from art galleries, shops and restaurants of Old Town Scottsdale and world class golf courses. The hotel is located on 40 lush acres and excellent meeting space, five pools, a full-service spa, fragrant gardens filled with desert flowers, and stunning views of Camelback and Mummy Mountain. In addition there are outdoor tennis courts, a sauna, a 24-hour fitness center and free parking. There is a shuttle to the local shopping center. The entire property was renovated in late summer 2016.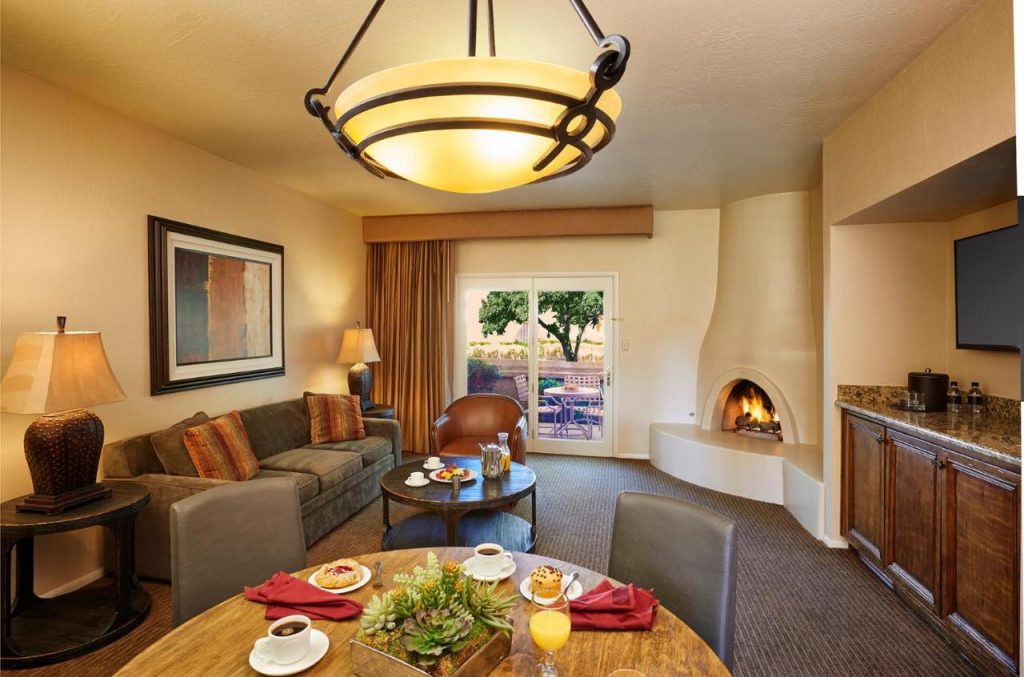 The rooms all have a mini-refrigerator, coffee maker, hair dryer, flat screen TV, and an in-room safe. There is free WiFi in rooms and throughout the property.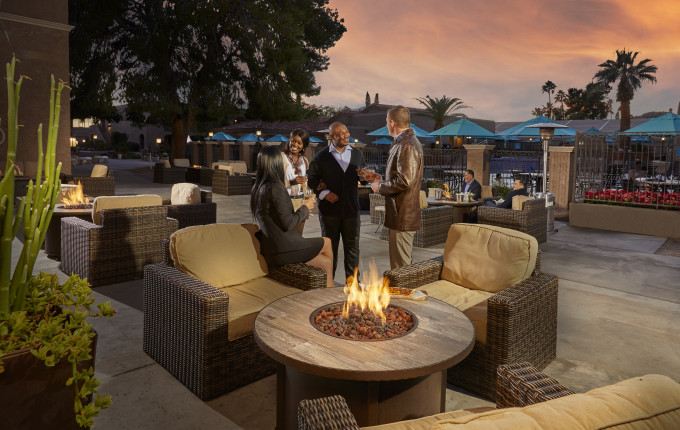 The Phoenix Sky Harbor International Airport (PHX) is 17 miles from the hotel.
Scottsdale, Arizona
The Scottsdale area is full of visitor surprises – everything from the wide-open expanses of the beautiful Sonoran Desert to the quaint streets of Old Town. Among the most popular area attractions are Scottsdale's McDowell Sonoran Preserve. This vast urban preserve – the largest of its kind in the US – encompasses more than 30,500 acres and boasts over 225 miles of scenic shared-use trails in the McDowell Mountain foothills for hiking, mountain biking and horseback riding.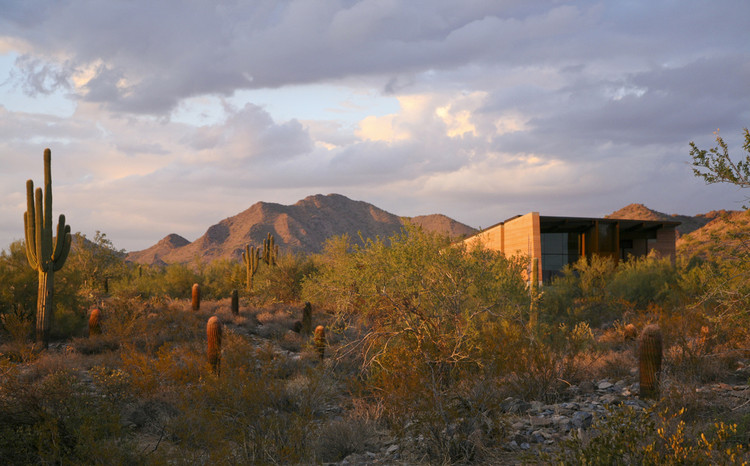 The Gateway, one of the Preserve's 11 trailheads, is a great place to start your explorations. There are trails for all skill levels, from the ADA accessible Bajada Nature Trail to the calorie-busting Windgate Pass Trail.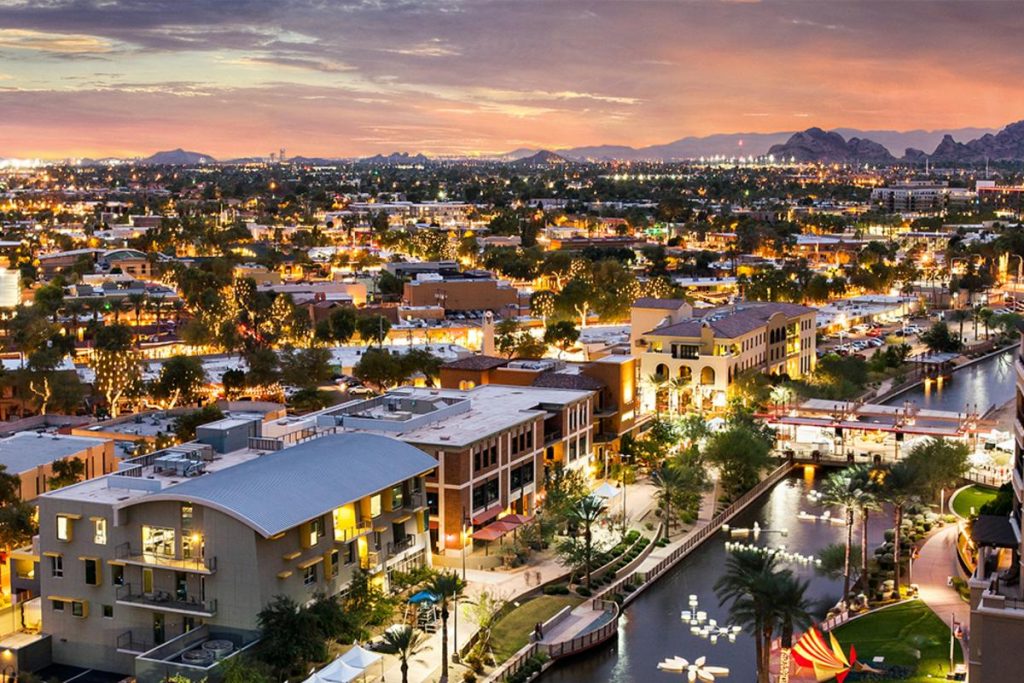 Old Town Scottsdale – there are nine walkable neighborhoods that offer a variety of experiences – everything from the historic Old Town to the galleries of the Arts District to the Entertainment district.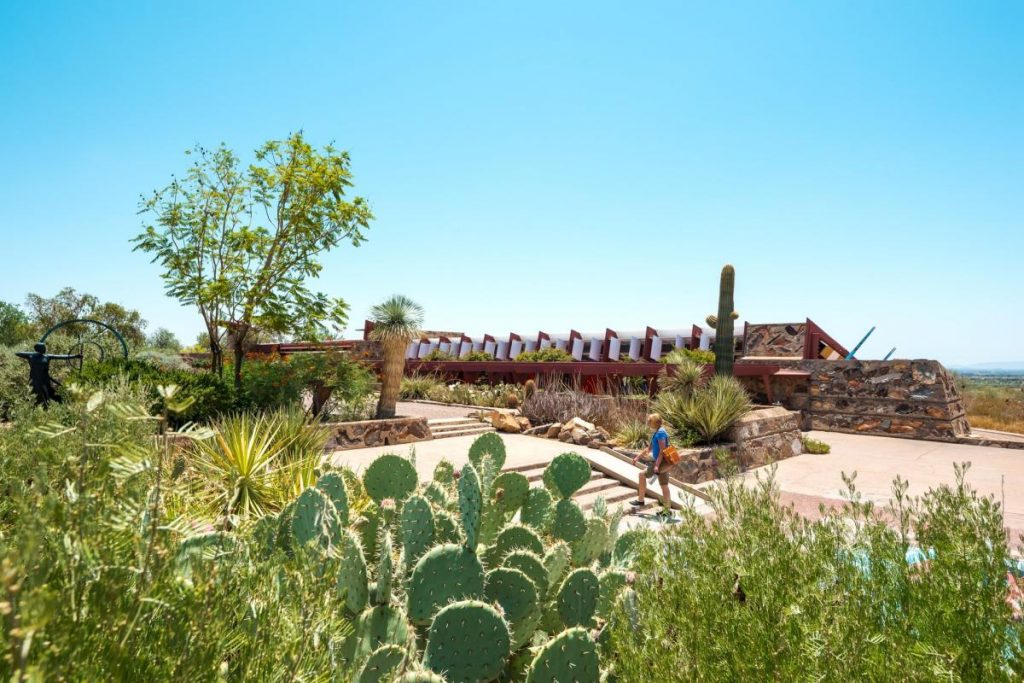 Frank Lloyd Wright's Taliesin West – Legendary architect Frank Lloyd Wright was so captivated by the Sonoran Desert's natural beauty and sunny climate that he chose Scottsdale as the location for his winter home and architectural school. Taliesin West. A variety of daily tours at tis UNESCO Heritage Site, originally constructed in the late 1930s, offers guests an insider's look into Wright's ingenious designs and his ability to seamlessly blend indoor and outdoor spaces.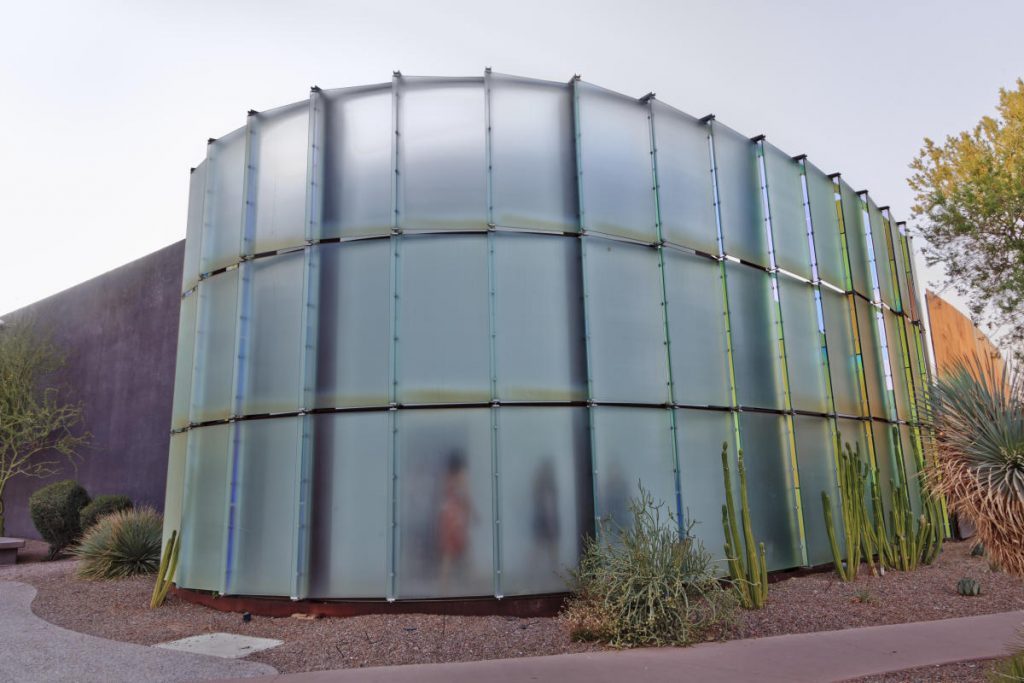 Scottsdale Museum of Contemporary Art (SMoCA) is an ingenious renovation of an old movie theater by architect Will Bruder that celebrates modern art, architecture and design of our time through thought-provoking, changing exhibitions.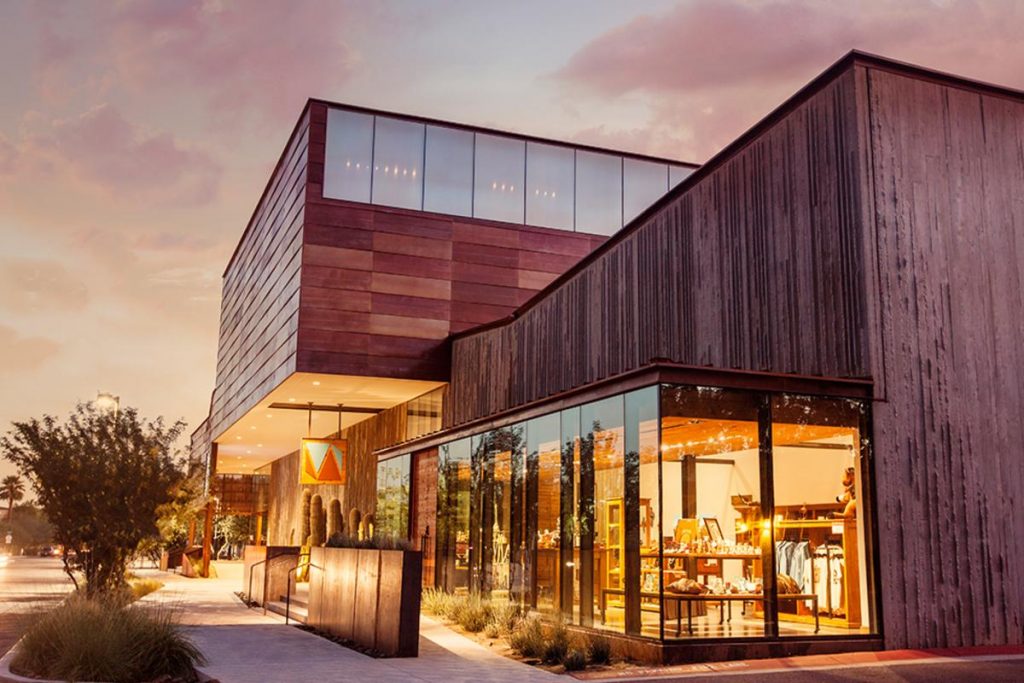 Western Spirit: Scottdale's Museum of the West is an Old Town gem that celebrates the pioneer spirit of the American West through changing exhibitions of fine art, rare historic artifacts and cultural treasures.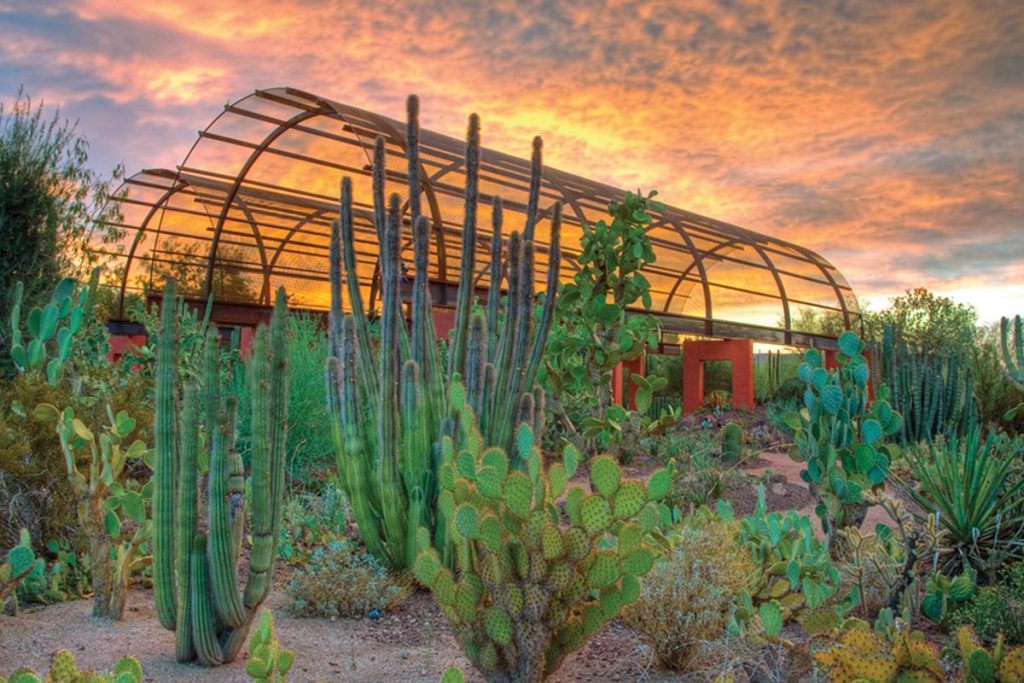 The Desert Botanical Garden has five paced thematic trails to introduce visitors to thousands of arid-land plants from around the world as well as changing exhibits of large-scale art.
For racing car fans there is the opportunity to visit the Penske Racing Museum that is situated within the Penske Automotive Group car dealerships. This 9,000 sq. ft. two story museum showcases an astonishing collection of cars (including the actual racing cars) and trophies.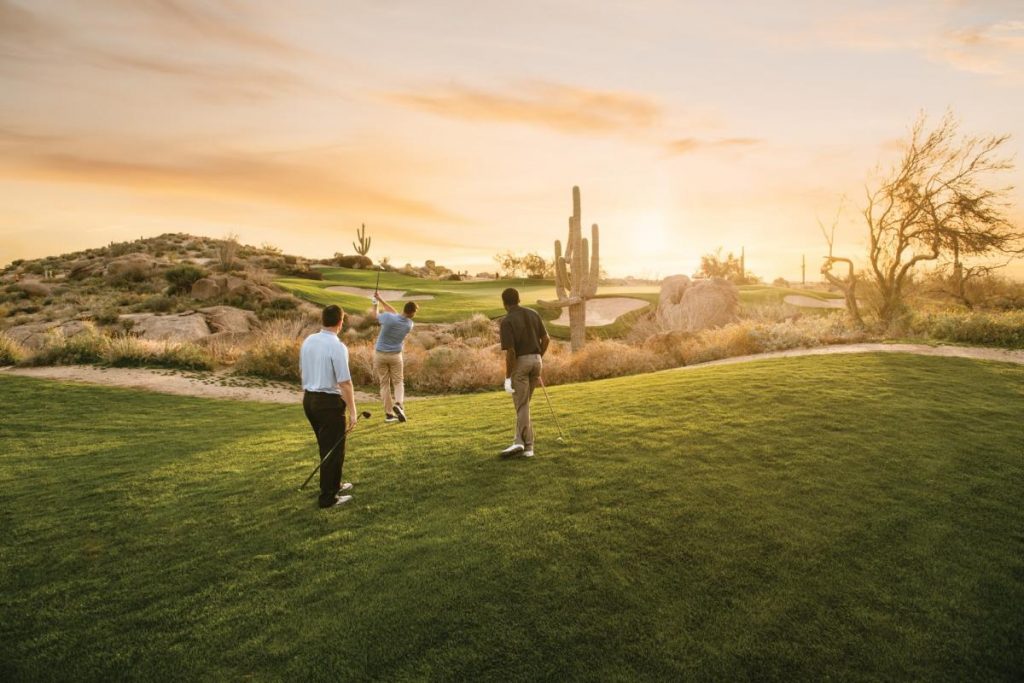 In addition to golf, there are ample vendors of equipment for outdoor adventures from mountain bike rentals to desert jeep tours.
Sponsors

General Information about ECI
Engineering Conferences International (ECI) is a not-for-profit, global engineering conferences program, originally established in 1962 that provides opportunities for the exploration of problems and issues of concern to engineers and scientists from many disciplines.
The format of the conference provides morning and late afternoon or evening sessions in which major presentations are made. Poster sessions will be scheduled for evening discussion as well. Available time is included during the afternoons for ad hoc meetings, informal discussions, and/or recreation. This format is designed to enhance rapport among participants and promote dialogue on the development of the meeting. We believe the conferences have been instrumental in generating ideas and disseminating information to a greater extent than is possible through more conventional forums.
All participants are expected both to attend the entire conference and to contribute actively to the discussions. The recording/photographing of lectures and presentations is forbidden. As ECI conferences take place in an informal atmosphere, casual clothing is the usual attire.
Smoking is prohibited at ECI conferences and conference functions.