An ECI Conference Series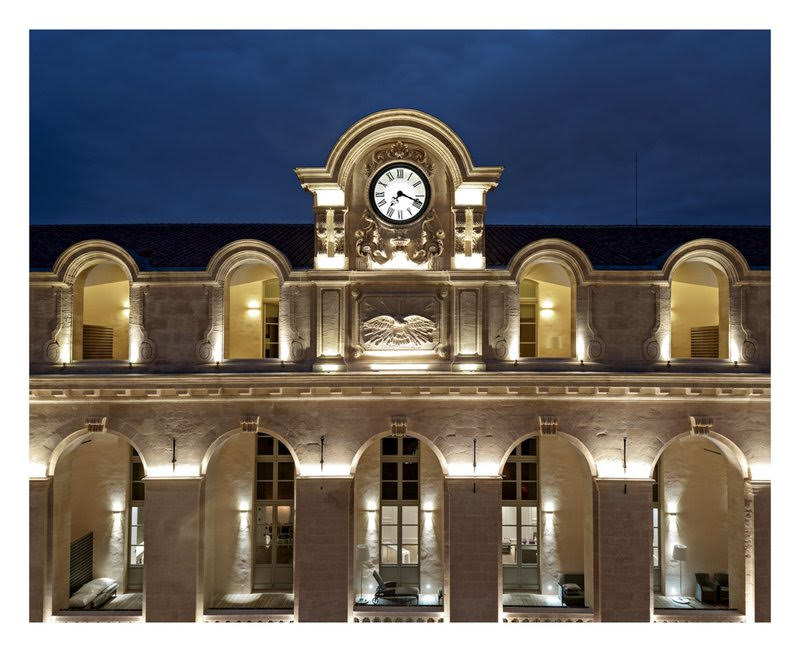 March 20-23, 2022
Marseille, France
20AS
About This Conference
Single-Use Technologies IV: Building the Future is the fourth event of an ECI conference series started in 2015 and unique in its aim – to advance knowledge in the fundamental science and engineering underpinning Single-Use Technology (SUT).
The conference will be a 4-day event (May 10 to 13, 2020) in Marseille, France, and will target 100-120 attendees. The conference will have speakers and attendees from industry and academia, single-use final product (e.g., bags, assemblies) manufacturers, film/resin manufacturers as well as keynote speakers from the biopharmaceutical industry, experts in polymers/materials science and manufacturers of novel biomedical devices.
The fourth series of this conference will build on the success of the previous three editions and aim to focus on integration, standardization and facility design challenges for established and emerging applications. Other topics will include sustainability aspects, novel studies on biodegradable materials and plant design for minimal wastage, advances in sensors, soft sensors and their integration within SUT, modelling and optimization tools for the economic, social and environmental assessment of SUT in production facilities.
This conference brings together a multidisciplinary community interested in collaborating openly towards the advancement and adoption of single-use technology in the bioprocessing industry. The organizing committee welcomes the submission of scientific work that is novel and of high quality.
Conference Organization
Conference Chairs
Magali Barbaroux, Sartorius
Weibing Ding, GSK
Martina Micheletti, University College London
Steering Committee for Single-Use Technologies IV
Ruben Carbonell, North Carolina State University
Cory Card, GE Healthcare
Regine Eibl-Schindler, Zurich University of Applied Sciences
Jeffrey Johnson, Merck
Beth Junker, BioProcess Advantage LLC
Sally Kline, Genentech-Roche
Gary Lye, University College London
Ekta Mahajan, Genentech-Roche
Robert Repetto, Pfizer
Conference Outline
Session 1 – Novel polymers and Interactions between polymers and biologicals
Co-chairs: Nelly Montenay (Sartorius Biotech) and Sheryl Kane (Takeda)
This session will address aspects of polymers in bioprocessing throughout the material lifecycle, from new material development through characterization, and lessons learned during use.
Focus areas include:
Novel materials and applications such as sustainable polymers (beginning of SUT life) or other materials, new films, as well as applications such as additive manufacturing/3-D printing
Characterization and regulatory considerations such as identification of compounds that affect amino-acids / protein aggregation, and end user expectations around a validation package
Impact of material properties such as case studies about a specific property impacting a particular application, or the properties required for more challenging process uses.
Session 2 – Sensors and their integration with single-use technology
Co-chairs: Torsten Mayr (Technical University of Graz) and Jim Furey (PendoTECH)
Sensors are critical to biopharmaceutical manufacturing for process control, data acquisition, PAT in continuous processing that lead to a more efficient manufacturing processes. Single use processes require sensors that are pre-sterilized, ready to use without any calibration and can be disposed of after the process. Ideally, these sensors are suitable for both batch and continuous processes. The scope of this session is to give insights in new developments and advances of sensors for single-use, efforts towards integration in single-use devices, new parameters, miniaturisations, soft sensors, reliability, robustness, and validation approaches for use in a GMP process.
Session 3 – Single-Use advantages in continuous and connected processing
Co-Chairs: Peter Levison (Pall Biotech) and Mark Brower (Merck)
This session will address how SUT have facilitated and supported the development of continuous operation processes for biopharmaceuticals production.
Focus areas will include:
The economic case for SUT in continuous processing, for both upstream and downstream operations and end-to-end processing
Regulatory and validation considerations and challenges for SUT in continuous processes
Innovative solutions in SUT for continuous processes
Scale-down approaches for SUT continuous processes
Session 4 – Single-use adoption in emerging applications
Co-chairs: Qasim Rafiq (University College London) and Diego Schmidhalter (Lonza)
This session will focus on the use of single-use technologies in bioprocesses for emerging applications, including vaccines, cell and gene therapy, industrial biotechnology and antibody-drug conjugates. The session will include case studies showcasing the adoption and application of single-use technologies across these bioprocessing sectors, with a focus on the challenges and opportunities associated with their integration. In some instances, these sectors rely exclusively on single-use technologies (e.g. patient-specific gene therapies), and this session will highlight how single-use technology can accelerate the quest for speed and flexibility in this space. This session will provide an evaluation of how single-use technologies have been implemented, with a specific focus on upstream/downstream process unit operations and end-to-end bioprocessing. It will also explore the future requirements and perspectives to ensure successful integration of single-use technologies for the manufacture of 21st century biological products.
Session 5 – Single-use performance and learning from other industries
Co-Chairs: Jeffrey Carter (Cytiva) and Wang Xueyuan (Roche Genentech)
Single-use technologies (SUT) provide many benefits as compared to their traditional stainless steel counterpart, i.e., reduced cost of initial capital investment, decreased cleaning validation, added manufacturing flexibility, and faster time to market. At the same time, SUT present challenges in areas of such as equipment qualification, process validation, and waste management.
This session will focus broadly on various aspects SUT performance. Topics may include performance of SUT vs stainless steel (from upstream cell culture to downstream purification and aseptic fill), advancement of new technologies, standardization work on SUT (from testing validation to leak investigation), and measures to improve SUT robustness, SUT best practices, and learnings from other industries, e.g., the food and beverage industry, and (hospital) waste management, such as recycling or incineration for energy (end of SUT life).
Session 6 – How to integrate single use in facility design
Co-chairs: Dave Wolton (PM group) and Vincent Kelley (GSK)
This session will explore the influence of single use technology in Biopharmaceutical manufacturing facility design, by looking at several unique case studies within our industry. Learn how single use and stainless steel hybrid facilities can optimize multi-product flexibility and operational efficiency. Explore examples of where single use systems have meaningfully reduced capital costs, footprint and operational expenses. Explore how single use technology could be leveraged in cutting edge continuous production facility design.
Conference Fees
All conference fees are inclusive. They include registration, accommodations (Sunday, Monday, and Tuesday nights), all meals excursion, taxes, and gratuities from the reception and dinner on Sunday through lunch on Wednesday in a standard room. Incidental fees (telephone calls, parking, faxes, spa, laundry, etc.) are billed to your personal account by the hotel.
ALL PARTICIPANTS (INCLUDING MEMBERS OF THE ORGANIZING COMMITTEE AND INVITED SPEAKERS) ARE REQUIRED TO REGISTER.
The conference fees are:
| | | |
| --- | --- | --- |
| | Register on or before February 15, 2022 | Register after February 15, 2022 |
| Participant (single occupancy or sharing room with a guest; guest fee additional) | US $2490.00 | US $2690.00 |
| Participant (sharing a room with another participant) | US $2165.00 | US $2365.00 |
| Bona fide Graduate Student (sharing a room with another student) (Those in this category must send proof of current status – copy of current Student ID can be faxed to 1-212-514-6030 or emailed to Kathy@engconfintl.org) | US $1750.00 | US $1950.00 |
| **Fees for Guest/accompanying person sharing bedroom with single occupancy participant. (Includes all conference included meals as well as the conference excursion) | US $999.00 | US $999.00 |
If you plan to bring children to the conference, please contact ECI (info@engconfintl.org) for pricing.
Conference Registration
You will need a login name and password to register for ECI conferences through our online system. If you have been a recent participant at an ECI conference or have submitted an online application or request for information about an ECI Conference, you may already have an account with us. If you know your login information, please use it.
If you are not sure whether you already have a login and password, please click on automated password retrieval and enter your e-mail address before creating a new account. If we don't have a valid email address on file for you, a pop up window will appear stating that no records were found. Click "OK" and then follow the instructions to create a new account.
If you have any questions or experience any difficulties, please email tressa@engconfintl.org.
Special Notes and Payment Instructions
We suggest that you register as soon as possible to be certain that you will have a hotel room at the conference rate. Late registrations will be accepted on a space available basis and late registrants may be housed in a nearby hotel.
All participants are encouraged to register before April 7, 2020. There is a discounted price for registering before this date. Hotel space cannot be guaranteed for registrations received after this date. Your registration is not officially confirmed until we receive payment of the amount due. ECI reserves the right to cancel your room registration if payment is not received. Your invoice/receipt will automatically be e-mailed upon of receipt of your registration. Should you need a signed receipt, please contact Kathy Chan (kathy@engconfintl.org).
Because of contractual guarantees made with the hotel for room and meal functions, no shows, late arrivals, missed meals and early departures cannot receive fee adjustments. If you have a disability and may require accommodation in order to participate fully in this conference, please indicate this when you register. An ECI representative will contact you to discuss your specific needs. If you have special dietary requirements (e.g., vegetarian or a food allergy), please make a note on your registration. The chef needs to know this information in advance if we are to accommodate you. ECI will attempt to accommodate special requests such as Kosher or Halal meals, but such meals may not be available at all conference sites. The participant must pay any additional costs for special meal requests to ECI.
Payment must be made by credit card (Visa, MasterCard, and Amex), check or money order drawn on a U.S. bank in U.S. dollars, payable to ENGINEERING CONFERENCES INTERNATIONAL. Checks or money orders in any other currencies are NOT ACCEPTABLE. Payment must be made on the web site except for those who are sending payment by wire transfer or have a purchase order from their company/institution.
WIRE TRANSFER PAYMENT: If you are planning to make payment by wire transfer, please contact ECI for the bank information. You must add $30 to cover ECI bank charges. Please reference your full name and the conference title. Either fax a copy of your bank transfer papers to ECI (Fax: +1-212-514-6030) or email a scanned copy to kathy@engconfintl.org. This is very important – otherwise it is extremely difficult to trace your payment and you may not receive a receipt prior to the conference.
Cancellation Policy: Cancellation must be received by ECI in writing at least 28 days prior to the start of the conference in order for a full refund (less a processing fee) to be considered. The ECI auditors require that refunds for all conference cancellations be processed after the conference so that the necessary back-up information (e.g., hotel list of those in-house) can be attached to the refund request and ECI can verify that the hotel has not charged a cancellation fee.
Cancellation fees:
Cancellations received more than 28 days prior to the conference start date are subject to a processing fee of 4% of the total fee, plus any direct expenses incurred by ECI.
Cancellations received 15 – 28 days prior to the conference start date are subject to a $250 cancellation fee plus any direct expenses incurred by ECI.
Cancellations received 8 – 14 days prior to the conference start date are subject to a $500 cancellation fee plus any direct expenses incurred by ECI.
No refunds will be issued for cancellations received less than 7 days prior to the conference start date.
No refunds will be issued due to inclement weather or travel disruptions/cancellations.
Registrations may be transferred without incurring any penalty or cancellation fee.
Denied or delayed visa
If you will need a visa, please apply for it as soon as possible. If a participant is forced to cancel due to a denied or delayed entry visa, ECI will issue a full refund if ECI has been notified of a potential visa issue at least four weeks prior to the conference start date.
Change of payment method
If an attendee who has already paid the conference fee with a credit card requests that the fee be refunded to that card so that it can be paid in a different manner (e.g., charged to an alternate credit card, or paid via check or bank transfer), a processing fee of 4% of the total fee amount will apply.
Disclaimer
It may be necessary for reasons beyond the control of ECI to alter the content and timing of the program or the identity of the speakers. In the unfortunate circumstance that an event is cancelled, ECI is not liable for any costs incurred by participants in connection with their attendance.
Smoking is prohibited at ECI conferences and conference functions.
Should you have specific questions regarding your registration, please contact Kathy Chan (Kathy@engconfintl.org).
The Engineering Conferences International conferences calendar and other information can be found on the ECI web site: www.engconfintl.org
Keynote Presentations
Cell and Viral Therapies: The Promise to Solve Current Manufacturing Challenges and the Role of Advanced Technology
Dr. Uwe, Gottschalk, Chief Scientific Officer, Lonza Pharma Biotech & Nutrition
Abstract:
Personalized Medicine along with companion diagnostics are bringing a disruption potential not only for medical treatment standards but also for the way new modalities will be manufactured and applied. With first cell and gene therapy products on the market and about 1400 candidates in clinical development, significant gaps in the manufacturing infrastructure and its technological basis have become obvious and attempts to close them are numerous. At the same time the biopharmaceutical industry relies on change to make progress in a commercial environment that simultaneously demands higher productivity, higher quality, and lower costs all of which can be addressed by innovative technology in process development and production. Evolving mAb manufacturing processes have become more efficient and robust and some of lessons learned can now be applied to new modalities and new manufacturing formats and examples will be discussed.
About the Speakers
Uwe Gottschalk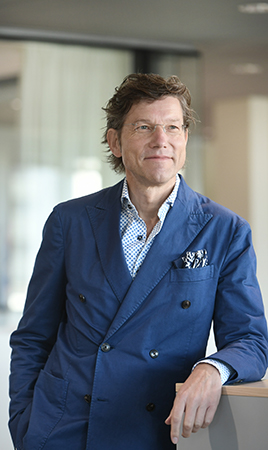 Uwe Gottschalk is Chief Scientific Officer (CSO) at Lonza since July 2017. Between 2014 and 2017 he served as a Chief Technology Officer where he established and led the global Research and Technology organisation of Lonza Pharma/Biotech.
Before joining Lonza he served as Group Vice President at Sartorius
Stedim Biotech between 2004 and 2014 with a global responsibility for
all bioseparation-related process technology. He worked in different
capacities for Bayer Health Care from 1991 to 2004, overseeing the process development and manufacturing of biopharmaceutical products such as monoclonal antibodies and other recombinant proteins.
Uwe earned his M.Sc and PhD in Chemistry at the University of Münster, Germany and Nottingham, UK, delivering his dissertation on drug targeting with monoclonal antibodies. He has written extensively in the areas of downstream processing, industrial biotechnology and somatic gene therapy. In academia, Dr. Gottschalk is currently Head Lecturer at the University of Duisburg-Essen (Germany) and also lectured at the Ecole Polytechnique Fédérale de Lausanne (EPFL) in Lausanne (Switzerland).
Dr.Gottschalk was board member of the VBU Association of German Biotech Companies between 2006 and 2010. He sits on the editorial advisory boards of Pharmaceutical Bioprocessing, Genetic Engineering News and BioPharm International. He is honorary member of the Society for BioChromatography and Nanoseparations, member of the Management Pool at the Institut of Marketing, University of St.Gallen (HSG) and member of the American Chemical Society (ACS).
---

Dr. Robert A. Malloy
Emeritus Professor, Department of Plastics Engineering, University of Massachusetts Lowell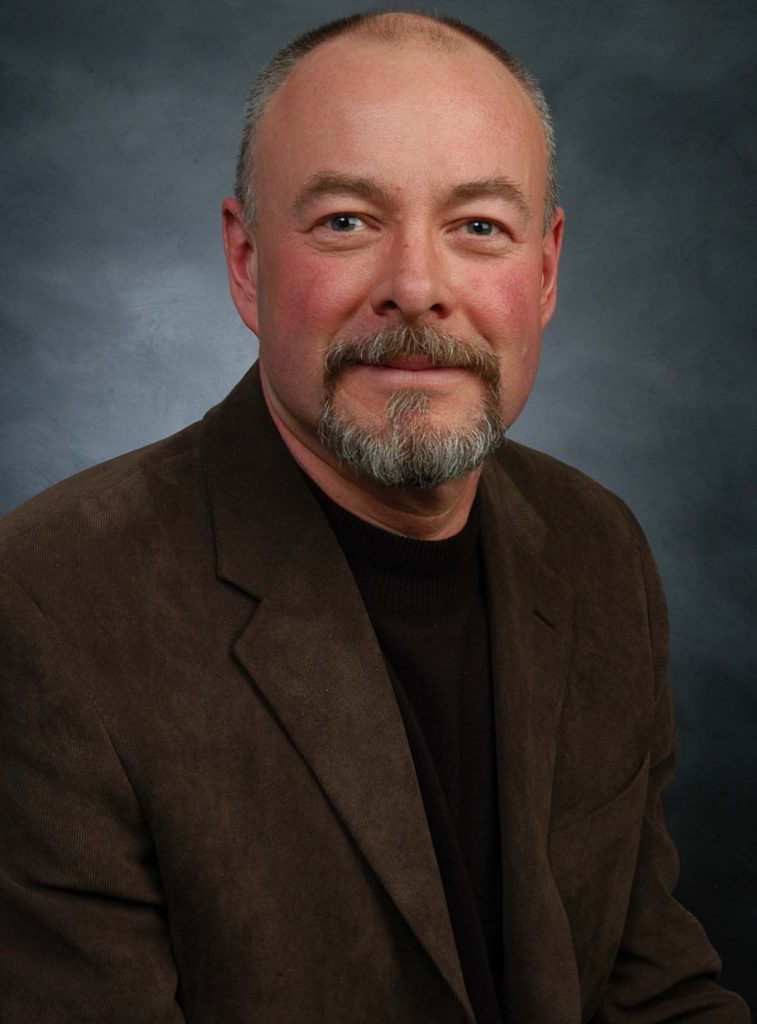 Robert Malloy is an Emeritus Professor and former Chair of the Plastics Engineering Department at the University of Massachusetts Lowell. He joined the faculty there in 1987 teaching courses on the subjects of Plastics Materials, Plastics Processing, Plastic Product Design and Tool Design. He continues to be an active researcher and consultant in the areas of thermoplastic processing, plastic part design and mechanical recycling of plastics, having served as research advisor for more than one hundred engineering graduate students since that time. He is the author of many related patents and publications including a textbook on the subject of "Plastic Part Design for Injection Molding". Malloy was a faculty member at the Algerian Petroleum Institute in Annaba, Algeria prior to joining the faculty at Lowell. He is active in a number of engineering societies including the Society of Plastics Engineers (SPE). He is a past chair of the SPE Injection Molding Division, a recipient of SPE's International Education Award and is a Fellow of the SPE. Malloy was inducted as a member of the Plastics Academy Plastics Hall of Fame in 2012.
Plastics: Balancing Innovation and Environmental Considerations
Abstract:
Many consider plastics to be the most versatile materials on earth, while others consider plastics to be a menace; and this divide is growing. Over the years, plastics have been criticized on many fronts, ranging from a perceived lack of quality, to issues related to the limited plastics recycling infrastructure.
However, the positive reality is that plastics are enabling materials that allow for the development of many new technologies, such as advanced packaging or medical devices, that without question do improve the quality of our daily lives. Creative designers and engineers have developed thousands of innovative plastic products that perform admirably in service, but these designers may not give end of life issues the same level of consideration. As consumers begin to demand more environmentally responsible products, there is a shift on form vs. function, and the ability to be more environmentally friendly. At first glance, implementing Design for Enhanced Recyclability strategies would seem to be an obvious piece of the end of life solution, but there is a dichotomy. The plastics industry continues to develop innovative manufacturing processes that allow for more advanced material constructions, such as multi-shot molding or multi-layer films, which result in plastic products with improved performance, but this can have a negative impact on the inherent recyclability of the product. This presentation will review some of the historical milestones associated with the use of plastics, present day best practices, and where we are headed into the future.
Call for Abstracts
One-page abstracts should be submitted as soon as possible and no later than the deadlines noted below. The abstract should include both the significance of the research as well as results that will be discussed in order to allow a scientific assessment of the work by the organizers. Please indicate the most relevant session topic for which you are submitting your abstract and whether the abstract should be considered for an oral or poster presentation.
The specific topics are (sessions are described above):
Session 1 – Novel polymers and Interactions between polymers and biologicals
Session 2 – Sensors and their integration with single-use technology
Session 3 – Single-Use advantages in continuous and connected processing
Session 4 – Single-use adoption in emerging applications
Session 5 – Single-use performance and learning from other industries
Only a limited number of oral presentation slots are available. Thus all submissions for oral sessions will be considered for both oral and poster presentation.
All abstracts should be submitted electronically and submissions must follow the template provided at this link.
Deadline for abstracts for oral and poster presentations: February 21, 2020
Awards will be presented for the overall best poster and for the top three student posters.
https://ssl.linklings.net/conferences/singleusetech/
Please prepare your abstract according to this template: docx or doc.
Sponsors

Venue Information
Marseille is the oldest city in France. A Greek settlement, founded in the 7th century BC, then called Massilia, Marseille was seized by the Romans in 49 BC. It became the "Gateway to the West" for most Oriental trade. France's largest port and lively second largest city has close links with the Middle East and North Africa. It claims 300 days of sunshine per year.
Narrow stepped streets, quiet squares, and fine 18th century facades contrast with the bustle of Boulevard Canebiére and the Cité Radieuse, Le Corbusier's postwar radical housing complex. The old harbor now only handles small boats, but its daily fish market is renowned. The intense smell of fish and salty sea air contribute to making this experience engaging to the senses. Large cruise ships dock at Léon Gourret Pier, approximately five kilometers north.
The defining symbol of Marseille towers on a hilltop 154 meters above the city, with the gilded statue of the Virgin Mary stretching skywards. The views are simply stunning. One can either take a shuttle for convenience or embark on a just-under-an-hour-long hike up from the old port.
Saint Victor Abbey is Marseille's oldest church. The abbey was built by the graves of Marseille's first martyrs. Throughout history, the building was used as a church, prison, warehouse and barracks.
Marseille has many excellent museums. Those in the old harbor include the Roman Docks Museum, situated on the site of a Roman docks warehouse discovered after World War II. It contains a range of impressive artefacts discovered during the reconstruction of the Old Harbor. One of its primary attractions are the "dolia" – large ceramic containers once used to store oils and wines.
The Marseille History Museum is an interesting and well-visited museum with historical and archeological artefacts dating back to the city's founding times. The Palais Longchamp is an extraordinary, majestic building right in the middle of the city that takes you years back in time with its ornamental staircases and large fountains. The building houses the Musée des Beaux-Arts and the Natural History Museum.
Splendidly situated on a hillside above the Vieux Port, this colorful neighborhood is the historic center and cultural heart of Marseille. Le Panier is Marseille's oldest quarter, inhabited since antiquity when the ancient Greeks settled here in 600 BC. With its steep, narrow winding streets and quaint pastel buildings, this quarter offers a glimpse into the charming personality of Marseilles. Once a working class neighborhood, Le Panier is now gentrified, but still has a fascinating multiethnic and artistic character. You will find plenty of authentic Algerian cuisine, local artisan boutiques, gourmet food shops, and art galleries. This quarter is also a residential neighborhood, and the typical houses with shuttered window and lines of laundry provide evidence of the families who live there.
The Marseille Tourism website, www.marseille-tourisme.com/en/, provides a wealth of information about this vibrant city and it is highly recommended that you check it out.
InterContinental Marseille – Hotel Dieu
Housed in a listed historical monument, having served as the city's primary hospital for over eight hundred years, this elegant hotel opened in 2013. Offering an inimitable view of Marseille, the InterContinental Marseille-Hotel Dieu, is a most majestic encounter with the city and Provence. It is perfectly located, overlooking the Vieux Port, right beside the oldest district in Marseille known as the Panier. The hotel boasts a very beautiful terrace from which one can admire the Vieux Port.
The remains of a 12th century chapel are buried beneath the hotel's gardens. A Roman mosaic dating from the 1st century A.D. can be seen in the Espace Culturel (on the ground floor). A sustainable pilot project, the InterContinental Marseille – Hotel Dieu is the first hotel ever to be restructured subject to an environmental quality certification. This certification requires scrupulous monitoring of stringent specifications, especially in the choice of building materials, energy and water management, visual comfort, acoustics, and in the quality of air and water.
Sponsor Information
Package A: $2,500
• Half-page ad in program
• Name of Company on Sponsor List in Program
• Company Logo displayed on screen between sessions
Package B: $5,000
• Full page ad in program
• Sponsor a Coffee Break including poster display
• Name of Company on Sponsor List in Program
• Company logo & link on conference website
• Company Logo displayed on screen between sessions
Package C: $7,500
• Sponsor a Scientific Session or Workshop
• Full page ad in program
• Name of Company on Sponsor List in Program
• Company logo & link on conference website
• Company Logo displayed on screen between sessions
Package D: $10,000
• Full page ad in program
• Company information packet available in attendees' registration materials
• Name of Company on Sponsor List in Program
• Company logo & link on conference website
• Company Logo displayed on screen between sessions
Kevin Korpics (kevin@engconfintl.org) (+1-212-514-6760) may be contacted for invoicing and other questions. Please make checks payable to:
Engineering Conferences International
Attn: Single Use Technology III Conference
32 Broadway, Suite 314
New York, NY 10004
Payment can also be made via wire transfer or credit card.
You must reference your company name and the conference title "Single Use Technology IV" or code (20-AS) so the contribution can be identified. Thank you in advance.
Please note that none of the sponsor packages include any free or discounted registrations for attendees from sponsor companies.
General Information about ECI
Engineering Conferences International (ECI) is a not-for-profit, global engineering conferences program, originally established in 1962 that provides opportunities for the exploration of problems and issues of concern to engineers and scientists from many disciplines.
The format of the conference provides morning and late afternoon or evening sessions in which major presentations are made. Poster sessions will be scheduled for evening discussion as well. Available time is included during the afternoons for ad hoc meetings, informal discussions, and/or recreation. This format is designed to enhance rapport among participants and promote dialogue on the development of the meeting. We believe the conferences have been instrumental in generating ideas and disseminating information to a greater extent than is possible through more conventional forums.
All participants are expected both to attend the entire conference and to contribute actively to the discussions. The recording/photographing of lectures and presentations is forbidden. As ECI conferences take place in an informal atmosphere, casual clothing is the usual attire.
Smoking is prohibited at ECI conferences and conference functions.