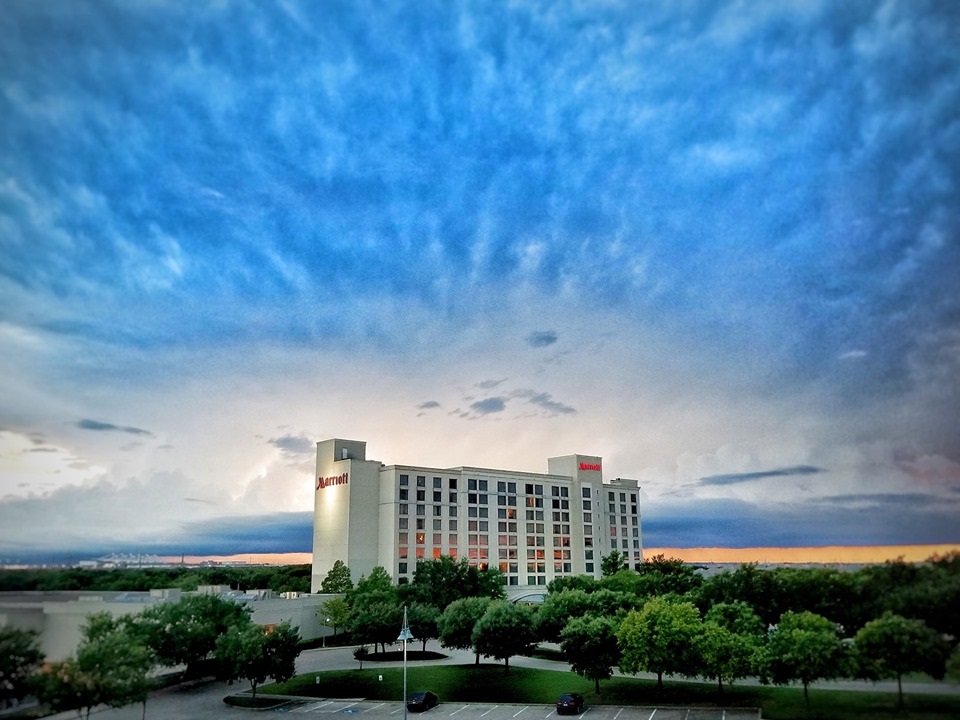 May 22-27, 2022
Marriott Hotel at Champions Circle
Dallas/Fort Worth, Texas
Conference Organization
Conference Chairs:
Andy Bommarius, Georgia Institute of Technology
Vesna Mitchell, Codexis
Doug Furst, GSK
Poster Session Chairs:
To be announced
Steering Committee:
To be announced
Organizing Committee:
To be announced
Keynote Speakers
To be announced
Conference Sessions
Session Topics
Process modeling in Enzyme Engineering
Computational tools for Enzyme Engineering
Novel enzymes and enzyme activity
Enzyme Engineering in synthetic biology
In memoriam Dan Tawfik
Enzymes as therapeutic and diagnostic agents
Enzymes and nucleic acids
Call for Abstracts
Session titles are available above. Please use them to pre-select up to three sessions where you believe your work fits best.
Abstracts (one page maximum) that include specific results and conclusions to allow a scientific assessment of the proposed oral presentation are invited.
Abstracts must be submitted electronically and prepared according to this template: docx or doc.
Oral abstract submission deadline: January 15, 2022
Poster abstract submission deadline: January 31, 2022
Abstracts of all presentations will be made available to conference participants prior to the start of the conference.
Note: Only a limited number of oral presentation slots are available and thus all submissions for oral sessions will be considered for both oral and poster presentation.
Awards will be presented to the top non-student poster as well as the top three student posters.
Enzyme Engineering Award
Request for Nominations
The Award
A piece of Steuben glassware, appropriately engraved for the awardee from Genencor; a certificate, signed and dated by an officer of Engineering Conferences International (ECI), and a financial award of US$3,000 from ECI.
The award will be presented in the names of Engineering Conferences International and Genencor.
The Presentation
The 2022 Award will be presented by the Chairs of the 26th International Conference on Enzyme Engineering in May 2022 in Dallas, Texas, USA.
The awardee is to deliver an address during the conference, a requirement for acceptance.
Qualifications
The award is based on any or all of the following:
New discoveries, research, process or device development or methodology relating to scientific or engineering achievements in the area of enzyme engineering.
Outstanding contributions of a scientific or engineering nature in the design, operation or management of facilities, processes or devices based primarily on enzyme engineering.
Distinguished service towards the development and growth of enzyme engineering.
Awardees may be from academic, governmental, industrial, or other organizations anywhere in the world and there are no age restrictions.
Nominations
Nominations are now being accepted. They are to include:
One letter of nomination which is to include:
– a. Curriculum vitae (personal data, professional experience, list of publications and patents) of nominee.
– b. Record of contributions, with specific evidence of outstanding achievements.
– c. Paragraph citing the key factors on which the nomination is based.
Two letters of recommendation.
The complete nomination package should be submitted in an electronic form as a single PDF file with the name of the nominee, and should include the scanned, signed letters of support. This file is to be sent to Barbara@engconfintl.org.
No special forms are required; however, the packet must be complete at the time of submission. Questions should be submitted to Barbara Hickernell at Barbara@engconfintl.org with the subject line 2021 Enzyme Engineering Award Question.
Deadline
The deadline for receipt of completed nomination packets is December 31, 2021.
Selection
The Award Committee will review the nominations and recommend a candidate to the Executive Committee of the Enzyme Engineering Conference for approval.
The Executive Chair of the conference shall notify the nominee in advance of the conference, to ensure his or her willingness to accept the award, be present for its presentation and deliver the required address.
Enzyme Engineering Awardees
1983–WHITE HAVEN, PA, USA — ICHIRO CHIBATA
1985–HELSINGOR, DENMARK — KLAUS MOSBACH
1987–SANTA BARBARA, CA, USA — EPHRIAM KATCHALSKI-KATZIR
1989–KASHIKOJIMA, JAPAN — SABURO FUKUI
1991–KONA, HAWAII, USA — ALEX KLIBANOV
1993–DEAUVILLE, FRANCE — MALCOLM LILLY
1995–SAN DIEGO, CA, USA — MARIA-REGINA KULA / CHRISTIAN WANDREY
1997–BEIJING, CHINA — HARVEY BLANCH
1999–KONA, HAWAII, USA — CHI HUEY WONG
2001–POTSDAM, GERMANY — HIDEAKI YAMADA
2003–SANTA FE, NM, USA — JON DORDICK / DOUG CLARK
2005—GYEONG-JU, KOREA — DEWEY RYU
2007—HARRISON HOT SPRINGS, BC, CANADA — FRANCES H. ARNOLD
2009 – GRONINGEN, THE NETHERLANDS — SAKAYU SHIMIZU
2011 – VAIL, COLORADO, USA — DAVID ESTELL
2013 – TOYAMA, JAPAN — YASUHISA ASANO
2015 – ST. PETERSBURG, FLORIDA, USA – DAN TAWFIK
2017 – TOULOUSE, FRANCE – PIERRE MONSAN
2019 – WHISTLE, CANADA – HUIMIN ZHAO
Venue Information
Coming soon
Sponsorship Information
Coming soon
General Information About ECI
Engineering Conferences International (ECI) is a not-for-profit, global engineering conferences program, originally established in 1962 that provides opportunities for the exploration of problems and issues of concern to engineers and scientists from many disciplines.
The format of the conference provides morning and late afternoon or evening sessions in which major presentations are made. Poster sessions will be scheduled for evening discussion as well. Available time is included during the afternoons for ad hoc meetings, informal discussions, and/or recreation. This format is designed to enhance rapport among participants and promote dialogue on the development of the meeting. We believe the conferences have been instrumental in generating ideas and disseminating information to a greater extent than is possible through more conventional forums.
All participants are expected both to attend the entire conference and to contribute actively to the discussions. The recording/photographing of lectures and presentations is forbidden. As ECI conferences take place in an informal atmosphere, casual clothing is the usual attire.
Smoking is prohibited at ECI conferences and conference functions.