The Dawn of a New Era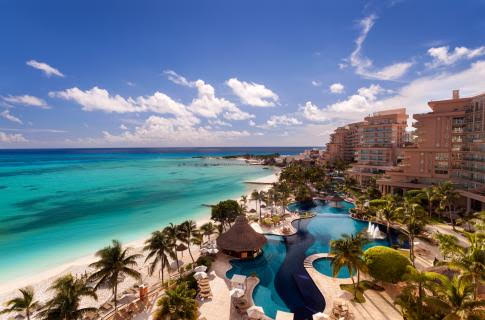 June 26 – 30, 2022
Grand Fiesta Americana Coral Beach Hotel
Cancun, Mexico
Michael Jewett, Northwestern University
Kristala Prather, MIT
Michael Köpke, LanzaTech
Diane Hatton, AstraZeneca
About This Conference
From antibiotics that save lives to laundry detergent enzymes that save energy, the products arising from processes that use biological systems have had a transformative impact on society. However, what has developed thus far is just the start. Emerging tools and technologies, such as synthetic biology, genome engineering, and artificial intelligence, are providing new avenues to harness the power of the living world to sense and process information, make matter, and carry out exquisite chemistry at ambient temperatures and pressures. As a result, we find ourselves in the dawn of a new era in biochemical and molecular engineering. This new era is advancing our capacity to partner with biology to make what is needed, where and when it is needed, on a sustainable and renewable basis. From RNA vaccines for defeating COVID-19 to carbon-negative manufacturing for addressing the climate crisis, from DNA in test tubes for storing information to distributed diagnostics for human and environmental health, from making meatless meats to cellular therapies for addressing disease, this conference will focus on exciting recent progress in the broad fields of Biochemical and Molecular Engineering.
Conference Organization
Conference Chairs:
Michael Jewett, Northwestern University
Kristala Prather, MIT
Michael Köpke, LanzaTech
Diane Hatton, AstraZeneca
Conference Sessions
Cellular therapies
Synthetic biology offers the ability to go beyond traditional therapeutic interventions and to fundamentally alter the way in which the body maintains a healthy state and responds to disease. This session will explore how customized cellular devices are enabling sophisticated cell-based therapeutics, microbiome reprogramming, and altering the way we diagnose disease.
RNA vaccines
RNA vaccines have arrived. From vaccine development to mRNA design to scale-up manufacturing to lipid nanoparticle developments and delivery, this session will focus on all aspects of RNA vaccine technology.
Accelerating therapeutics time to market
Protein therapeutics offer a significant opportunity to treat a broad range of chemical and biological threats. However, the timeline for developing medical countermeasures is long. Here, this session discusses new innovative technologies to accelerate time to market, which may allow emergency use therapeutics to be developed and deployed on the scale of months.
Reimagining protein synthesis
Protein medicines have revolutionized our ability to prevent and treat human diseases. Yet, the World Health Organization estimates that at least 30% of the world's population still lacks access to essential medicines. Due to the expense and time required to build manufacturing facilities and maintain refrigerated supply chains, the current centralized manufacturing structure limits our ability to distribute protein medicines. Here, we will discuss new approaches to make medicines when and where they are needed, including continuous manufacturing.
Portable, on-demand diagnostics
The COVID-19 pandemic has highlighted a current limitation of laboratory-based testing: it does not scale with a sudden and dramatic increase in volume. This session will discuss emerging innovations for point-of-need and/or wearable biosensing technologies (e.g., CRISPR-based diagnostics) that can be optimized to detect analytes of interest for human health, water quality, agriculture, and biosecurity.
Carbon-negative manufacturing
The accelerating climate crisis combined with rapid population growth are posing some of the most urgent economic and social challenges to humankind, all linked to the unabated release and accumulation of CO2 in our atmosphere. This session will focus on new manufacturing practices for low-cost, environmentally sustainable, and carbon-negative biomanufacturing.
Bad plastics to good plastics
Plastic is a lightweight, versatile, and strong material that is used worldwide for numerous applications (e.g., food packaging). Despite all the innovations brought by plastics, management of plastic waste has become a global challenge. This session will discuss recent innovations in the deconstruction of plastics and subsequent biological conversion and upcycling into bioproducts to enable a circular economy, as well as the creation of transformative classes of functional, sustainably-sourced, biodegradable, and compostable materials.
Microbiome engineering and co-culture innovations
Industrial biotechnology has flourished by exploiting the predictability and robustness of single cultures for biomanufacturing. Yet nature is filled with microbial consortia – microbiomes – that are both free-living and symbiotic. Some consortia, including those used in wastewater treatment, provide both increased functionality and enhanced robustness. It stands to reason then that mixed cultures may open the door for new products and processes. This session will focus on advances in engineering and exploiting mixed cultures, from both top-down and bottom-up perspectives.
Biomaterials
Materials have a transformative impact on all aspects of our lives. To maintain and improve the current quality of living, sustainable alternatives to traditional synthesis and manufacturing practices must be found. This session will focus on new advances in the development of genetically encoded materials, metamaterials, and bio-responsive nanomaterials.
Nutrition
In 2021, almost 10% of the world population experienced hunger and by 2050, a 70% increase in the demand for food production is expected. To feed the growing world population, alternative approaches that do not require added arable land and taxing inputs are required. This session will focus on new advances such as meatless or air-based meat production, dairy-free milk production and production of other food ingredients.
Gene editing
CRISPR is one of the most powerful discoveries of the last decade and the field of gene editing is progressing at warp speed, transforming the way scientists execute large-scale genome modifications as well as understanding and evolution of biological function. This session will focus on advances in high-throughput and precision gene editing technologies, high-efficiency and multiplexed genome engineering approaches, programmable dynamic control of gene expression, and application of CRISPR systems for domestication of non-model organisms.
Machine learning-guided design and automation
Advances in wet-lab technologies and automation have made strain construction and screening increasingly high-throughput, allowing for generation of large and rich biological datasets. In silico methods for genotype-phenotype mapping are critical for closing the high-throughput engineering cycle by enabling efficient learning and re-design. Together, these tools can enable access to more complex phenotypes and significantly reduce development time. This session will focus on developments in lab automation, modeling, and machine learning methods that offer a path toward more predictability in metabolic engineering.
Evolution meets engineering design
Biochemical engineers use both principles of rational and evolutionary engineering to construct biological systems. Since rational concepts may have practical limits in a biological context, this session will focus on efforts to use evolutionary approaches (e.g., directed evolution) in the context of engineering design. Topics include continuous evolution, multiplexed evolution, and protein engineering, among others.
Previous Conferences in This Series
Biochemical Engineering
August 20-25, 1978 – New England College, Henniker, New Hampshire
Conference Chairs:
W. R. Vieth, Rutgers University and Alkis Constantinides, Rutgers University

Biochemical Engineering II
July 13-18, 1980 – New England College, Henniker, New Hampshire
Conference Chair:
Alkis Constantinides, Rutgers University
Biochemical Engineering III
Sept. 19-24, 1982 – Santa Barbara, California
Conference Chair:
K. Venkatsubramanian, H.J. Heinz Co. and Rutgers University

Biochemical Engineering IV
Sept. 30 – Oct. 5,1984 – Galway, Ireland
Conference Chairs:
H. Lim , Purdue University and Patrick Fottrell, University of Galway

Biochemical Engineering V
July 27-Aug 1,1986 – New England College, Henniker, New Hampshire
Conference Chair:
William A. Weigand, Illinois Institute of Technology

Biochemical Engineering VI
October 2-7,1989 – Santa Barbara, California
Conference Chair:
Walter E. Goldstein, ESCA Genetic Corp.

Biochemical Engineering VII
March 3-8, 1991 – Santa Barbara, California
Conference Chairs:
H. Pedersen, Rutgers University and D. DiBiasio, Worcester Polytechnic

Biochemical Engineering VIII
July 11-16, 1993 – Princeton, New Jersey
Conference Chairs:
Subhash Karkare, Amgen and Robert M. Kelly, North Carolina State University

Biochemical Engineering IX
May 21-26,1995 – Davos, Switzerland
Conference Chairs:
Jay Bailey, ETH-Zurich and Dane Zabriskie, SmithKline Beecham

Biochemical Engineering X
May 18-23,1997 – Kananaskis, Alberta, Canada
Conference Chairs:
W-S. Hu, University of Minnesota and J. Swartz, Genentech

Biochemical Engineering XI
July 25-30,1999 – Salt Lake City, Utah
Conference Chairs:
George Georgiou, University of Texas and Steven Lee, Merck & Co., Inc.

Biochemical Engineering XII
June 10-15, 2001 – Rohnert Park, California
Conference Chairs:
Doug Clark and Jay Keasling, University of California-Berkeley and David Robinson, Merck

Biochemical Engineering XIII
July 19-23, 2003 – Boulder, Colorado
Conference Chairs:
Eleftherios (Terry) Papoutsakis, Northwestern University and Weichang Zhou, Protein Design Labs

Biochemical Engineering XIV
July 10-14, 2005 – Harrison Hot Springs, B.C., Canada
Conference Chairs:
William Bentley, University of Maryland, Hendrik J. Meerman, Genencor International, Inc., Mike Betenbaugh, Johns Hopkins University and Vijay Yabannavar, Chiron

Biochemical Engineering XV
July 15-19, 2007 – Quebec City, Quebec, Canada
Conference Chairs:
Mike Betenbaugh, Johns Hopkins University, Vijay Yabannavar, Trubion Pharmaceuticals, Anne Robinson, University of Delaware and Gene Schaefer, BMS

Biochemical Engineering XVI
July 5-9, 2009 – Burlington, Vermont, USA
Conference Chairs:
Anne Robinson, University of Delaware and Gene Schaefer, BMS

Biochemical Engineering XVII
June 26-30, 2011 – Seattle, Washington, USA
Conference Chairs:
Francois. Baneyz, University of Washington, Costas Maranas, Penn State University and Beth Junker, Merck Research

Biochemical Engineering XVIII
June 16-20, 2013 – Beijing, China
Conference Chairs:
David Robinson, Merck, Tianwei Tan, Beijing University of Chemical Technology and Huimin Zhao, University of Illinois at Urbana-Champaign

Biochemical Engineering XIX
July 12-16, 2015 – Puerto Vallarta, Mexico
Conference Chairs:
Theresa Good, National Science Foundation and Gargi Seth, Intas Pharmaceuticals Ltd.
Biochemical Engineering XX
July 16-20, 2017 – Newport Beach, CA, USA
Conference Chairs:
Wilfred Chen, University of Delaware, Nicole Borth, Universität für Bodenkultur, Vienna, Austria and Stefanos Grammatikos, UCB Pharma, Belgium

Biochemical and Molecular Engineering XXI
July 14-18, 2019 – Mont Tremblant, Quebec, Canada
Conference Chairs:
Christina Chan, Michigan State University, Mattheos Koffas, Rensselaer Polytechnic Institute, Steffen Schaffer, Evonik Industries, Germany and Rashmi Kshirsagar, Biogen

Call for Abstracts
Detailed session descriptions are available above. Please use these descriptions to pre-select up to three sessions where you believe your work fits best.
Abstracts (one page maximum) that include specific results and conclusions to allow a scientific assessment of the proposed oral presentation are invited.
Abstracts must be submitted electronically and prepared according to this template:  docx or doc.
Oral abstract submission deadline: January 15, 2022
Poster abstract submission deadline: February 15, 2022
Abstracts of all presentations will be made available to conference participants prior to the start of the conference.
Note: Only a limited number of oral presentation slots are available and thus all submissions for oral sessions will be considered for both oral and poster presentation.
Awards will be presented to the top non-student poster as well as the top three student posters.
Nominations for Amgen Award
Purpose
The Amgen Award (supported by Amgen, Inc., Thousand Oaks, CA, a leading biotechnology company with pioneering human therapeutic products) is given in memory of James E. Bailey to recognize research excellence and leadership in Biochemical and Molecular Engineering. The award nominations will be judged according to criteria as set forth in this document.

Award
For each conference, an award of $5000 cash and a commemorative plaque will be presented from Amgen to the recipient at the conference.

Eligibility
This Award is open to all researchers (scientists and engineers from industry, academia and government) in the Biochemical and Molecular Engineering field. It is expected that the award recipient will register and attend the conference. Amgen employees are not eligible for the award.

Evaluation
Nomination packages will be evaluated by a committee established by the conference chairs or designee.

Criteria
The nominations will be judged on the originality and overall quality of work, significance to the advancement of the field of Biochemical and Molecular Engineering, and other supporting information in the nomination package.

Nomination Package
The nomination package must consist of the following items:
nomination cover sheets
a nomination letter of no more than 4 pages including a description of the nominee's contributions to the field of Biochemical and Molecular Engineering
a resume including publications by the nominee
a maximum of three supporting letters from individuals in the field
The nomination cover sheet(s) should contain the following information:
Name of nominee
Present position (exact title)
Mailing address (including phone numbers and email)
Education

Institutions, including major or field, degrees received and year of each degree

Positions held

Company or institution, including time period
Position or title

Academic and professional honors and awards
Technical and professional society memberships and offices held
Nominator's name, address, phone numbers and email
Nominator's signature with date
The COMPLETE NOMINATION PACKAGE should be submitted in an electronic form AS A SINGLE PDF FILE WITH THE NAME OF THE NOMINEE, and should include the scanned, signed letters of support.
Nomination packages should be sent by February 28, 2022 to:
ECI Ececutive Director, Barbara Hickernell
Email: Barbara@engconfintl.org
Subject line should read AMGEN Award and list the name of the nominee.
Nominations will be acknowledged.
List of Amgen Award Winners
1993 – James E. Bailey (ETH-Zurich)
1995 — Daniel I. C. Wang (MIT)
1997 — Michael Shuler (Cornell University)
1999 — Douglas Lauffenburger (MIT)
2001 — Harvey Blanch (University of California Berkeley)
2003 – -Douglas Clark (University of California Berkeley)
2005 – -Eleftherious (Terry) Papoutsakis (Northwestern University/University of Delaware)
2007 — George Georgiou (University of Texas)
2009 – Gregory Stephanopoulos (MIT)
2011 – Jens Nielsen (Chalmers University of Technology)
2013 – Sang Yup Lee (KAIST)
2015 – Wei-Shou Hu (University of Minnesota)
2017 – Jay Keasling (University of California Berkeley)
2019 – Jonathan S. Dordick (Rensselaer Polytechnic University)

Venue Information
Note: Foreign visitors are exempt from paying the 16% VAT (Value Added Tax);however, in order to obtain this benefit, they must present the immigration form and passport upon arrival at the hotel.

All foreign tourists are required to pay a tax in the amount of 224 Mexican pesos approximately 12.00 USD per passenger. Families can pay in a single transaction. Payments can be made online at http://www.visitax.gob.mx/sitio/ or at the airport prior departure.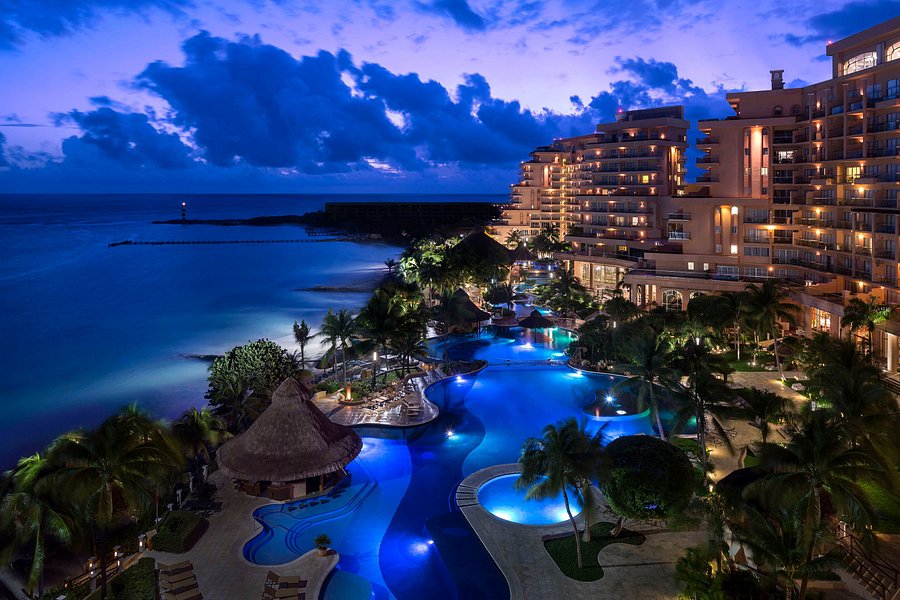 Located on Cancun's most secluded stretch of white sand beach, the Grand Fiesta Americana Coral Beach Cancun offers 602 all-suite ocean front accommodations, each with a private terrace facing the turquoise waters of the Caribbean and lagoon-like pool.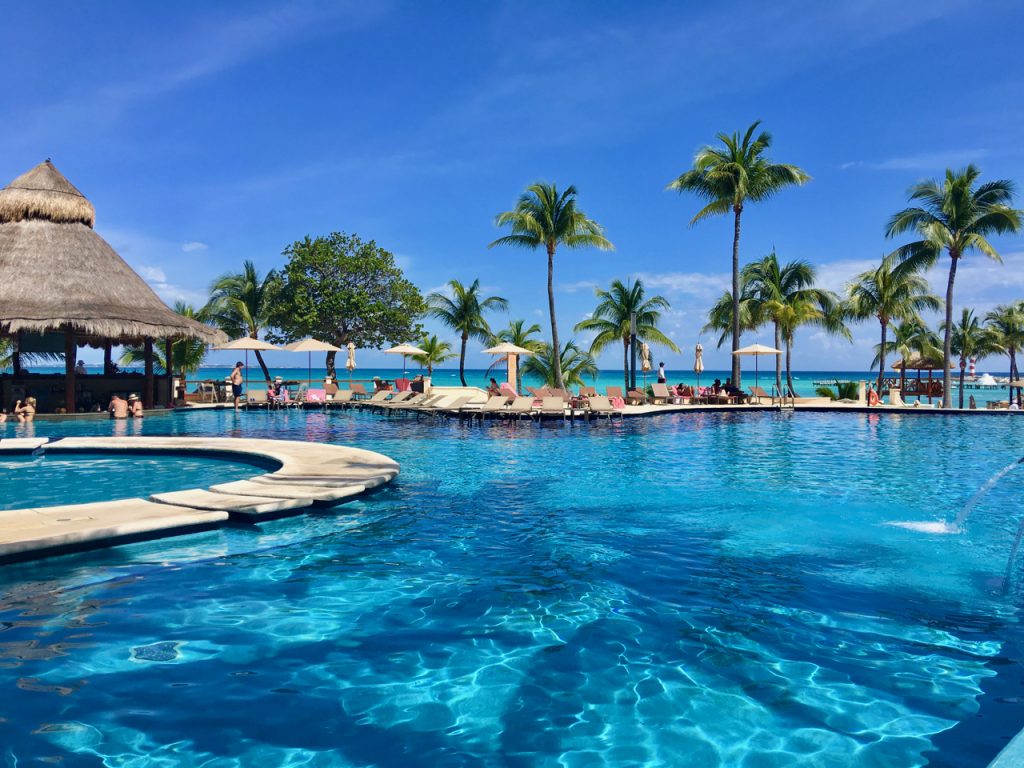 The resort is all-inclusive and is perfect for the whole family to enjoy as there are special activities for children aged 3-12 in the CoralKidZ Club, a 40,000 square foot innovative and interactive "high-tech playground" that features an array of indoor and outdoor activities. The Coral Beach Gem Spa offers innovative treatments. There is a world-class fitness center overlooking the Caribbean Sea complimentary marina activities such as kayaks, paddleboards, and snorkel gear.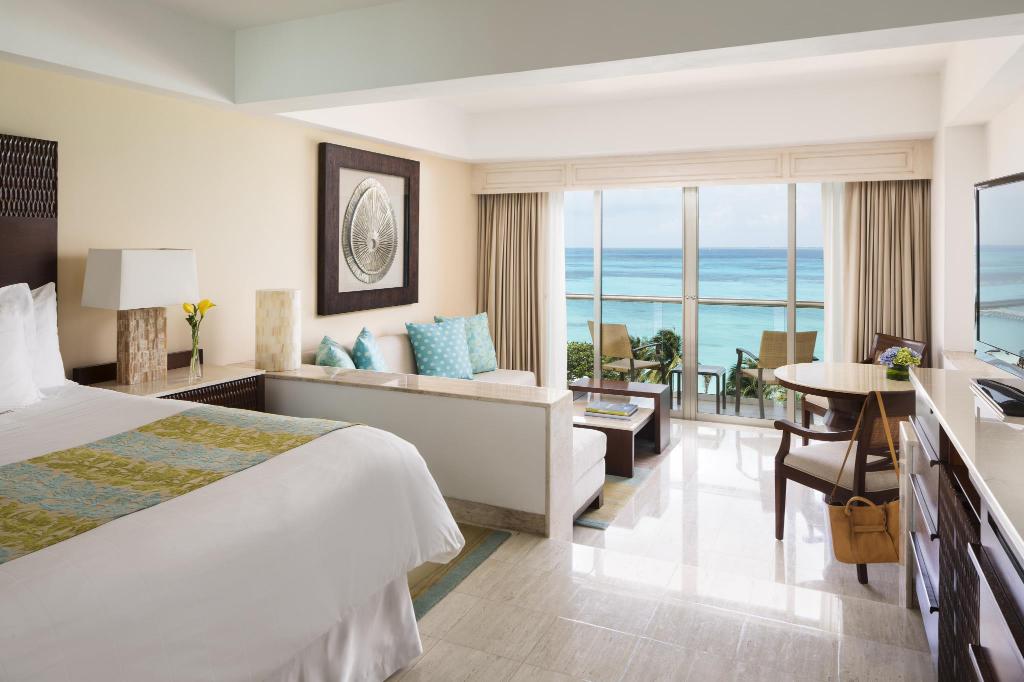 The resorts sports a large meandering lagoon-like swimming pool surrounded by palms and a tropical palapa-roofed swim-up bar. A private secluded stretch of white-sand offers plenty of chairs and umbrellas for guests. Luxury daybeds and beach cabanas can be reserved for an extra fee. A perfect blend of serenity and activity, the resort is steps away from Cancun's vibrant nightlife, entertainment and shopping. For further hotel information, please check www.coralbeachcancunresort.com.
Conference technical sessions will take place in the hotel's Convention Center.
Among the can't miss activities near the hotel are: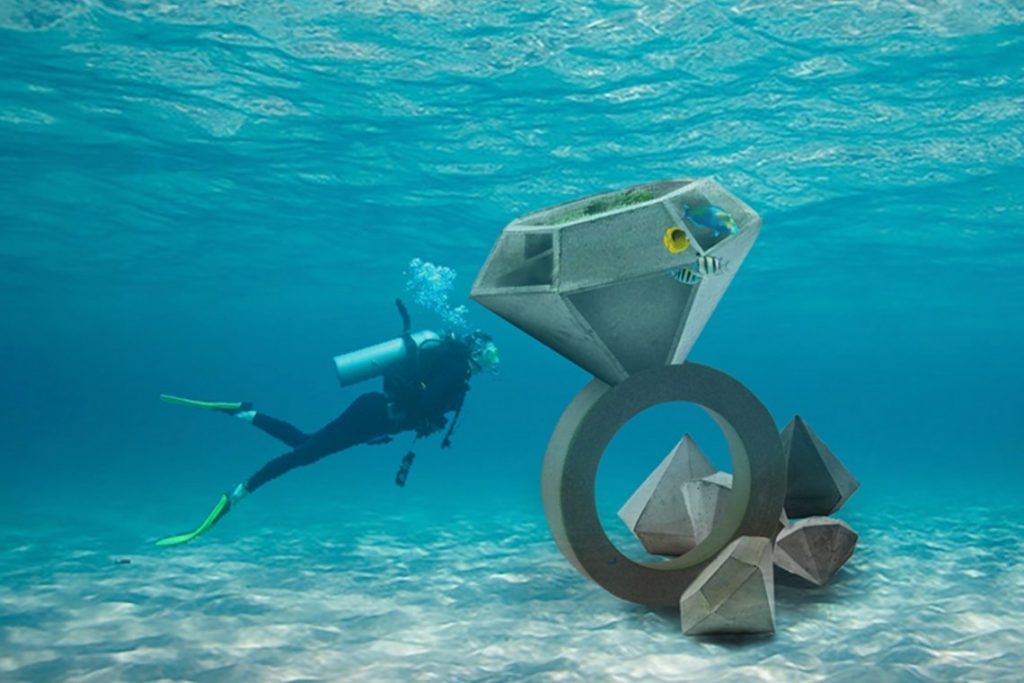 Underwater Museum of Art (MUSA) MUSA, the Underwater Museum of Art, is located in the National Marine Park of Cancun and Isla Mujeres. It has more than 500 sculptures installed on the seabed distributed in three galleries: Manchones Gallery, in Isla Mujeres where the sculptures are located 8 meters. (26 ft.) Deep; Punta Nizuc Gallery and Punta Sam Gallery, both in Cancun, with sculptures at a depth of 4 meters. (13 ft.).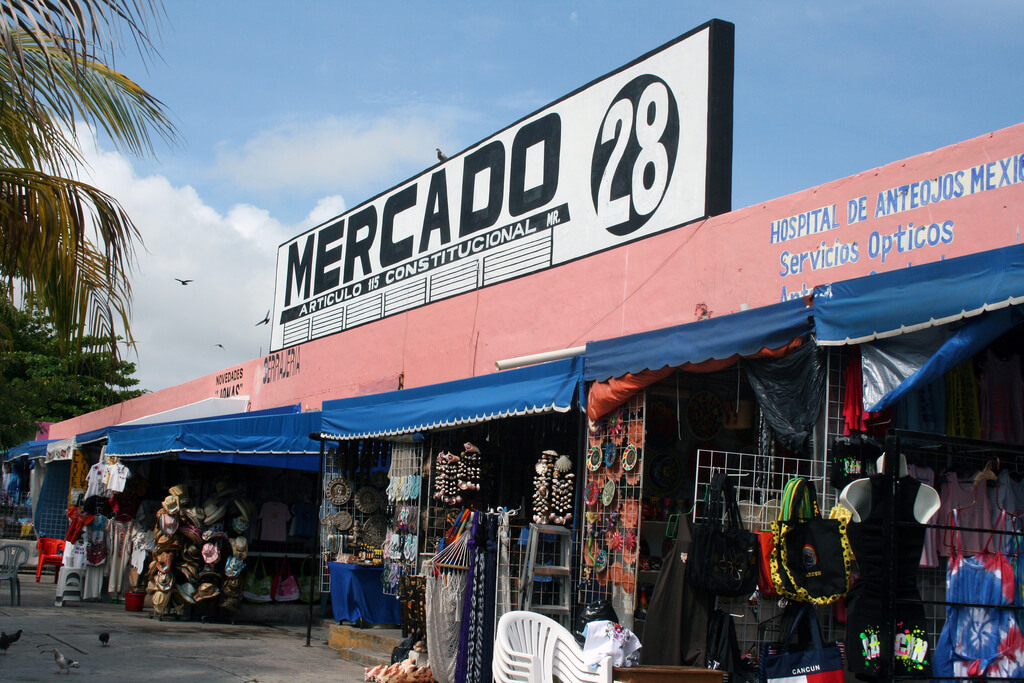 Mercado 28 Located in the center of the city, Market 28 is a true icon of the city of Cancun. Here you can find an immense amount of Mexican souvenirs and handicrafts, also has typical food restaurants with a very good atmosphere.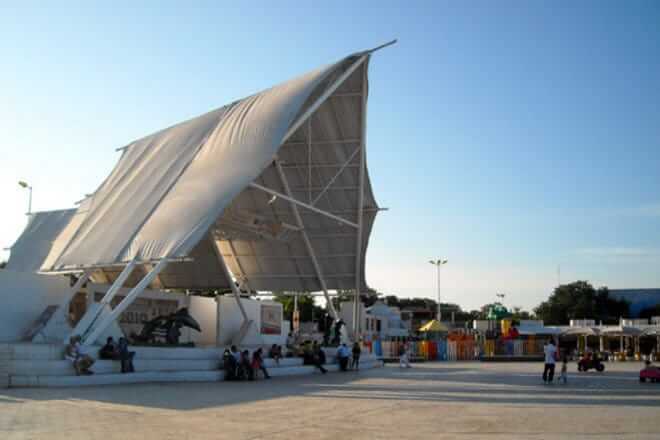 Palapas Park If you're looking to spend a day as a Cancunense, you definitely should go to this place. Located in the heart of the city, just a few blocks from Mercado 28, you can eat Mexican snacks, buy a snow cone to relieve heat, buy hippie crafts and watch a public show, cultural show or musical groups. Be sure to try the delicious marquesitas, a kind of rolled cream that is usually filled with ball cheese. A typical appetizer of the region.
The Cancun Area
Cancún is Mexico's showcase resort destination and is recognized worldwide for its spectacular beaches of fine white sand, fascinating turquoise blue sea and unparalleled weather, as well as excellent air and land connectivity, and a first-class hotel infrastructure that places it as one of the best destinations tourist in the world thanks to everything it offers to its visitors: Outdoor activities, adventure tourism, archeological sites, Mayan culture and history, a variety of gastronomic experiences, spectacular shopping centers, and seductive entertainment offers.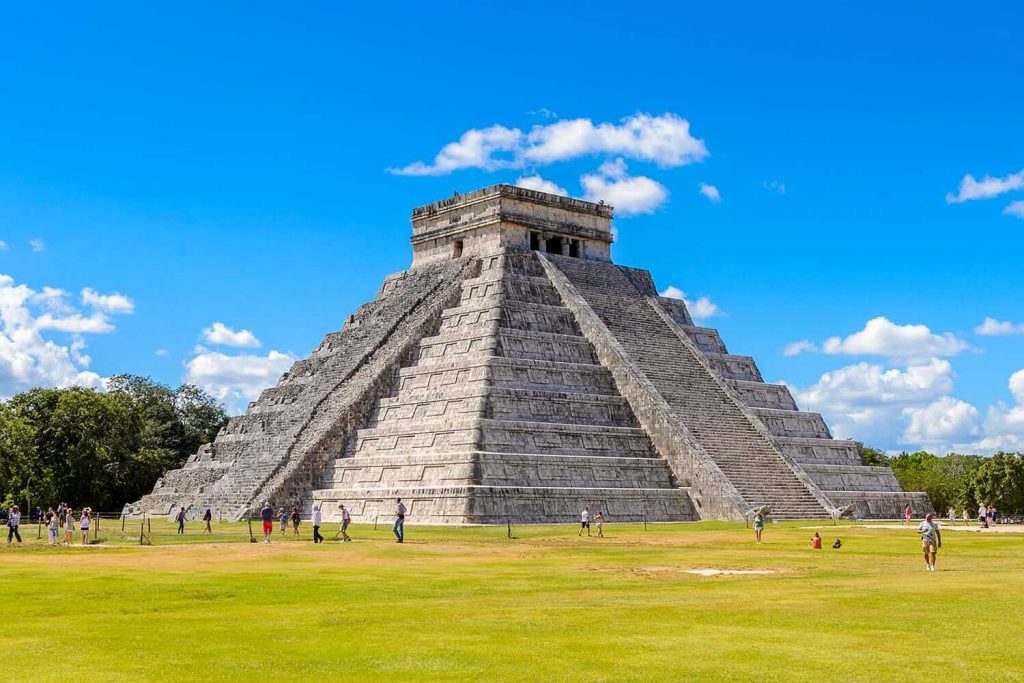 Cancún makes a convenient base for exploring other parts of the Yucatán such as the famous must-see Mayan Ruins at Chichén Itzá (a UNESCO World-Heritage Site) and Tulum. The ruins of Chichén Itzá, the remains of a once-great Mayan city and one of the world's best-known archeological sites, are about two hours away. About 90 minutes south of downtown Cancún are the Tulum ruins, dramatically situated on a cliff overlooking the Caribbean.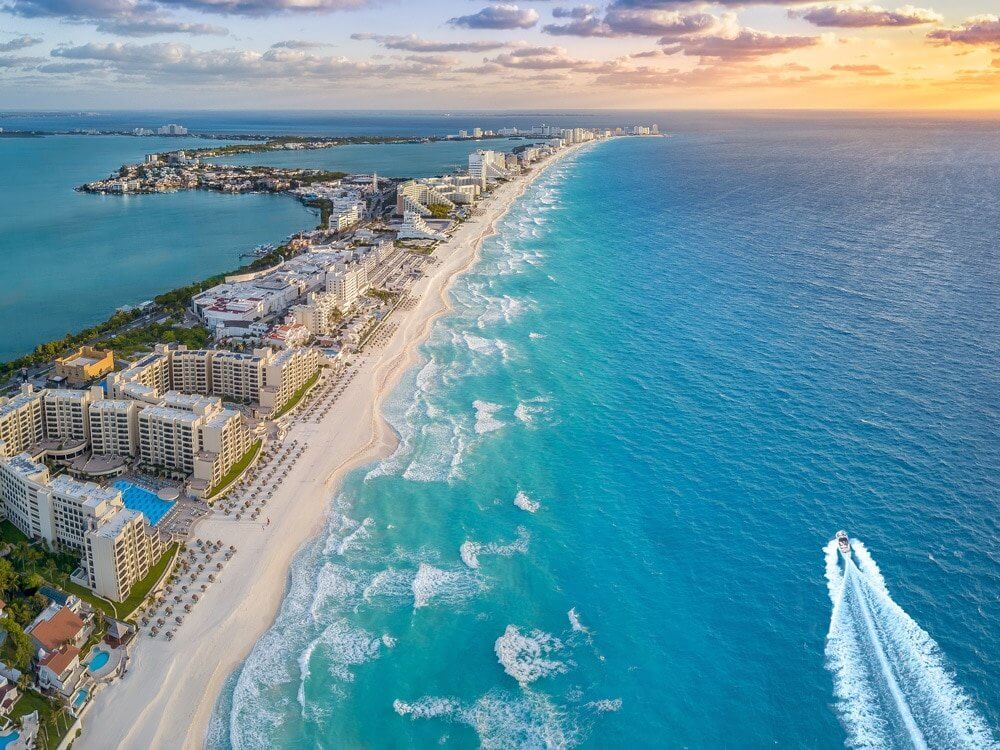 The sixty-mile stretch of Quintana Roo coastline from Puerto Morelos to the town of Tulum is known as the Riviera Maya. It is a rapidly growing region of nature-oriented attractions where visitors can snorkel and dive in cenotes (freshwater sink-holes), view a rich diversity of wildlife and explore beautiful beaches.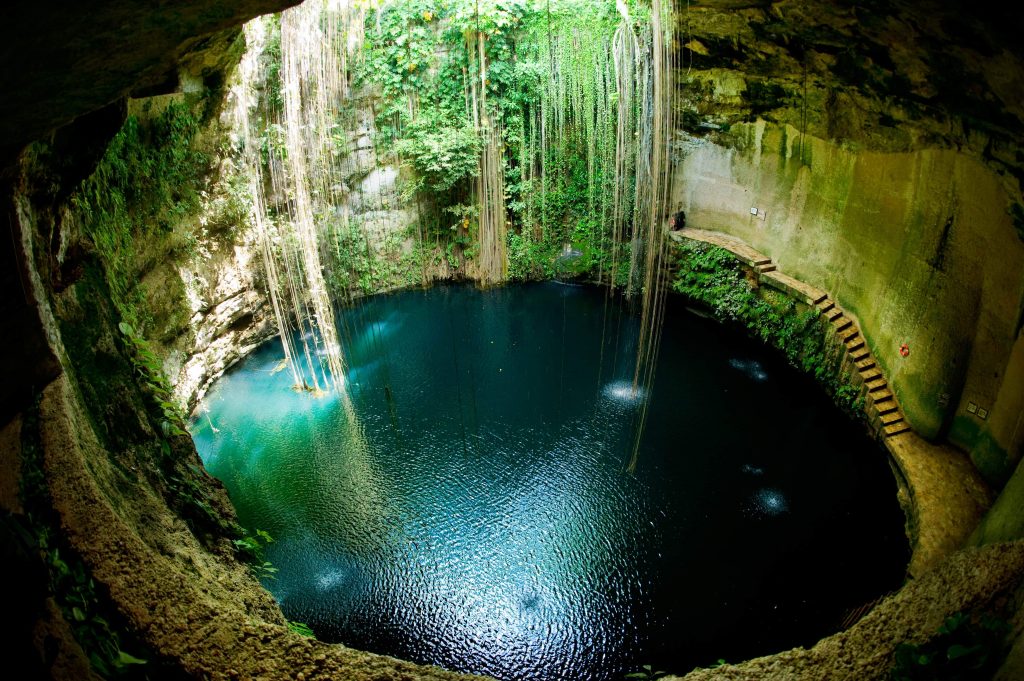 The sport fishing is rewarding, and an offshore coral reef guarantees superb diving and snorkeling. Birdwatching on Isla Contoy is a good activity to explore Cancun's wildlife as are the eco-parks like Xcaret.
Cancún International Airport is on the mainland, about 16 kilometers southwest of downtown Ciudad Cancún and about 10 kilometers from the southern end of Cancún Island. The airport is modern and clearly marked with bilingual signs for arrivals, departures, gates, immigration and restrooms.
Sponsors
General Information about ECI
Engineering Conferences International (ECI) is a not-for-profit, global engineering conferences program, originally established in 1962 that provides opportunities for the exploration of problems and issues of concern to engineers and scientists from many disciplines.
The format of the conference provides morning and late afternoon or evening sessions in which major presentations are made. Poster sessions will be scheduled for evening discussion as well. Available time is included during the afternoons for ad hoc meetings, informal discussions, and/or recreation. This format is designed to enhance rapport among participants and promote dialogue on the development of the meeting. We believe the conferences have been instrumental in generating ideas and disseminating information to a greater extent than is possible through more conventional forums.
All participants are expected both to attend the entire conference and to contribute actively to the discussions. The recording/photographing of lectures and presentations is forbidden. As ECI conferences take place in an informal atmosphere, casual clothing is the usual attire.
Smoking is prohibited at ECI conferences and conference functions.
Engineering Conferences International
32 Broadway, Suite 314
New York, NY 10004
T: 1-212-514-6760
F: 1-212-514-6030
E-mail: info@engconfintl.org