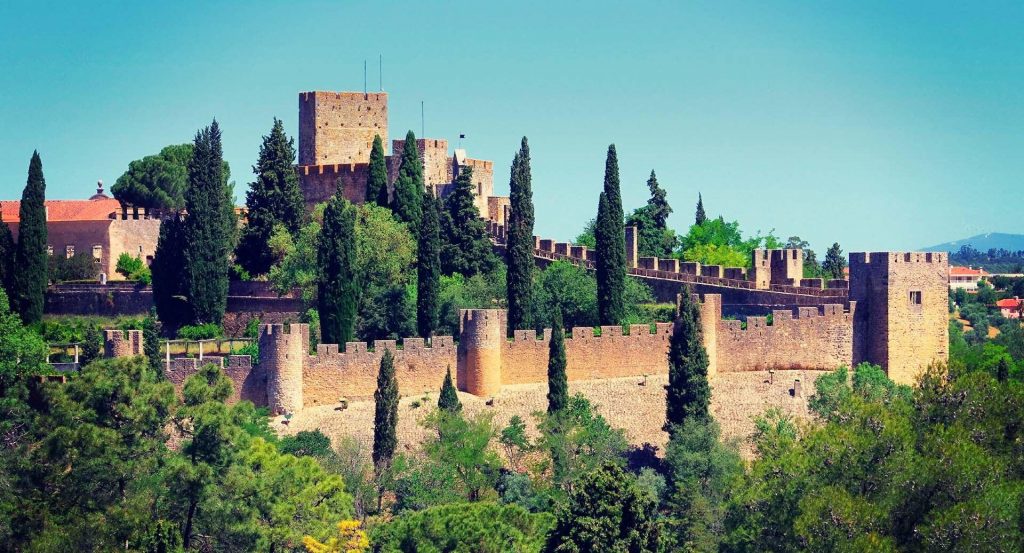 March 19-24, 2023
Tomar, Portugal
22AD
About This Conference
I, as the Chair, and Luis Perez-Maqueda, as the Co-Chair, of the conference are pleased to announce the Third International Conference on Electromagnetic/Electric Fields in Materials: a Path Towards Energy Efficient Processing. The last two years have seen advances in synthesis of materials in terms of methods, materials, properties and the physics of field assisted processing. This Conference will bring together presentations and discussions under these topics as listed just below.
Some examples of new developments are interactions between metallic electrodes and the ceramic specimens, the significance of electronic conductivity in the field assisted process, and reactive flash sintering of complex ceramics from powders of elemental oxides. In-situ methods to interrogate the evolution of phases and properties are providing new insights into the atomistic mechanisms of field assisted processing. Correlations between processing, microstructure and properties are advancing rapidly.
Theoretical simulations with Molecular Dynamics, DFT, and ab initio methods are advancing significantly. More inputs along these lines are welcomed for Tomar III.
Finally, field assisted processing is a multidisciplinary area that draws from materials science, physics, electrochemistry, computer science and also software development for process control. In our past experience even a few participants from these adjacent fields have brought totally new insights and led to new research directions. Please encourage your colleagues from these "other" fields to attend the meeting.
Please get ready to participate in this exciting, week-long event.
We welcome you to Tomar, Portugal!
Rishi Raj and Luis Perez-Maqueda
Conference Organization
Conference Co-Chairs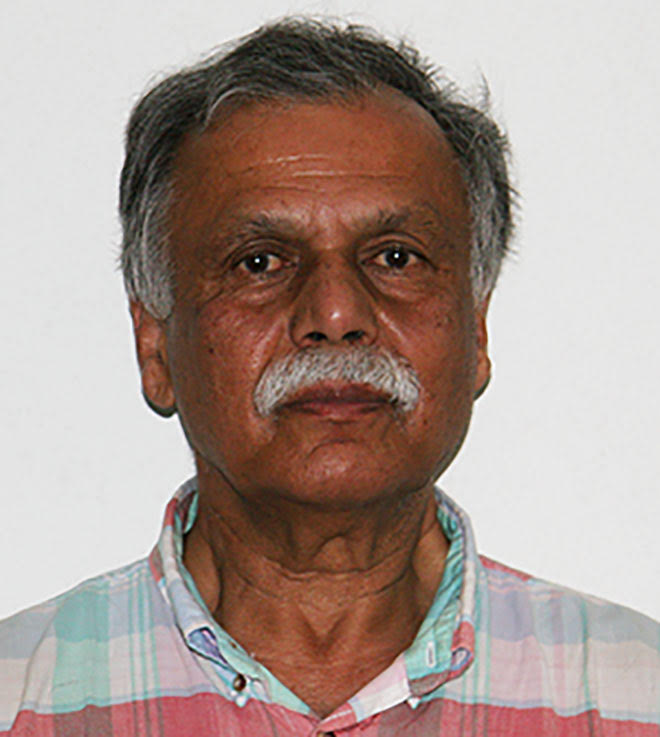 Rishi Raj, Professor of Mechanical Engineering
University of Colorado Boulder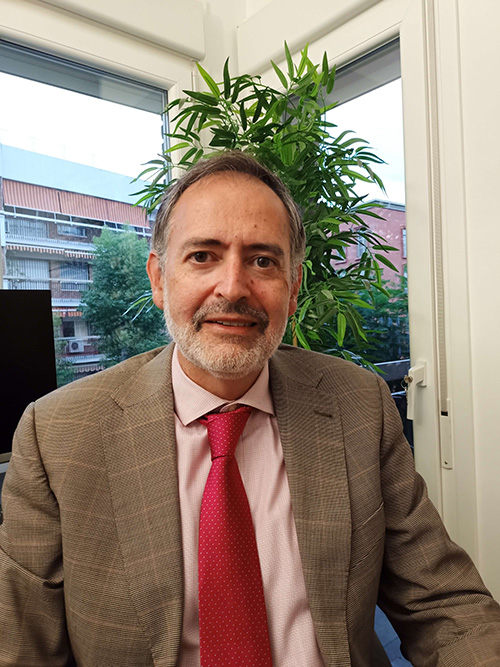 Luis Perez-Maqueda
CICA, Spain
Organizing Committee
Rishi Raj (Chair) rishi.raj@colorado.edu
Luis Perez-Maqueda (Co-Chair) maqueda@cica.es
Olivier Guillon o.guillon@fz-juelich.de
Yoshida Hidehiro hyoshida@material.t.u-tokyo.ac.jp
Wayne Kaplan kaplan@technion.ac.il
Martha McCarthy martham@uci.edu
Conference Topics
NEW PHENOMENA, METHODS AND MATERIALS
Materials Discovery: Far-From-Equilibrium, In-Operandi and Post-Operandi
Thin Films, Memristors, Electrical and Optical Devices
Functional Ceramics, Electrolytes and Cathodes for Solid State Li-ion Batteries, Metal Nitrides, Borides and Carbides, Metals and Polymers, Composites, Graphene
Hybrid processing with Flash, Microwave, SPS, and High Heating Rates
Reactive Flash Sintering of Complex Materials
Surface Science including Metal-Ceramic Interfaces
Software
Experiments with pre-sintered (dense) polycrystals and single crystals, in addition to sintering of powders
Superplastic Forming
ADVANCED CHARACTERIZATION: STRUCTURE AND PROPERTIES
In-Operandi and Post-Operandi
Optical Luminescence
X-ray, XPS
Raman
TEM, TEM-EELS
SANS
Elastic, Plastic and Diffusion
Calorimetry
THEORY AND MODELING
Electrochemistry
Defect Physics
Interfaces
Elastic Properties
Atomistic, Ionic, Phonon, and Electron Transport
MD, DFT and Ab-Initio
Micro and Meso Scale
Abstracts are invited on any of the above and any additional topics. We will attempt to accommodate as many abstracts as we can for oral presentations. Poster presentations will be grouped and synchronized, time wise, with the oral-presentation sessions; therefore, they will be presented continuously throughout the Conference.
Please get ready to participate in this exciting, week-long, event. Welcome to Tomar, Portugal.
Call for Abstracts
Please select a session from the above list (and, if you wish, an alternate session) where you believe your work fits best.
Abstracts (one page maximum) that include specific results and conclusions to allow a scientific assessment of the proposed presentation are invited. Please prepare your abstract according to this template: docx or doc.
Abstracts must be submitted electronically using the template provided here.
Oral abstract submission deadline: September 30, 2022
Poster abstract submission deadline: October 31, 2022
Abstracts of all presentations will be made available to conference participants prior to the start of the conference.
Note: We will attempt to accommodate as many abstracts as we can for oral presentations. However, only a limited number of oral presentation slots are available and thus all submissions for oral sessions will be considered for both oral and poster presentation. Poster presentations will be grouped and synchronized, timewise, with the topics of the oral presentations; therefore, they will be presented continuously throughout the conference.
Awards will be presented to the top student posters.
Venue Information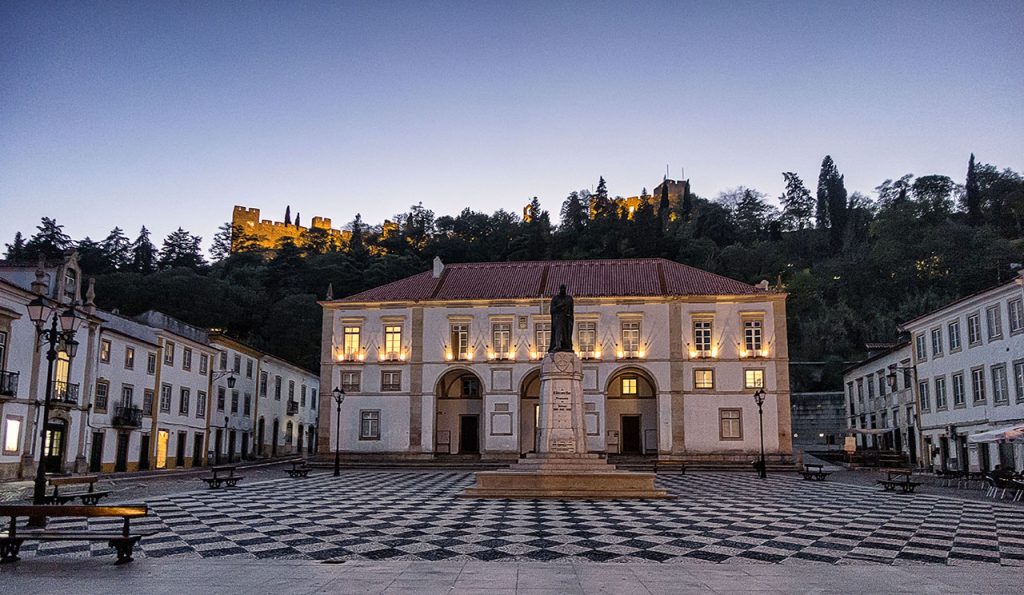 Situated in the geographic center of Portugal, Tomar (about 135 km northeast of Lisbon) was founded by the notorious Knights Templar in 1160. The Templars were part monks, part warriors and plotted crusades from Tomar for centuries. They established the beginnings of the Convento de Cristo, Tomar's most famous landmark, on a hill overlooking town. The Convento combines architectural styles from the 12th through 17th centuries. An ornate octagonal canopy protects the high altar of the Templo dos Templares, modeled after the Holy Sepulchre in Jerusalem, and the grounds of the convent contain eight cloisters embracing a variety of styles.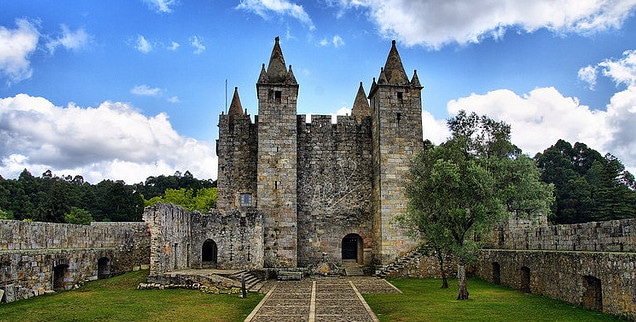 The Templars earned a reputation as ferocious fighters, and won the admiration and trust of both rich and poor. They served as protectors and transporters of Christian kings, power brokers and pilgrims and grew famous as bankers. The Templars acquired great wealth, but made many enemies in the process. Pope Clement V accepted accusations of heresy, blasphemy and sacrilege leveled against the Templars by Philip the Fair, king of France, and many Templars were imprisoned or executed. King Dinis of Portugal allowed them to regroup their forces under the new aegis of the Order of Christ. Prince Henry the Navigator became Administrator after the Templars became the Order of Christ and he used much their wealth to finance his explorations.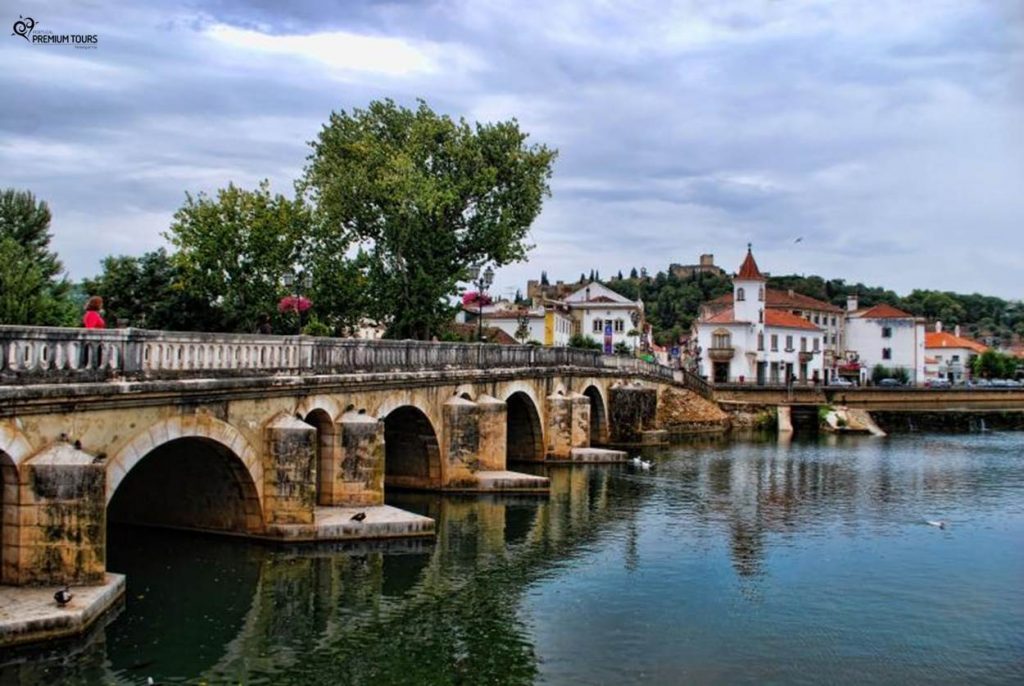 Tomar is divided by the River Nabão, the banks of which are dotted with weirs and wheels once used to water vegetable gardens and orchards. The irrigation techniques illustrate the Muslim tradition of hydraulic engineering. Most sights, accommodations and shops lie on the west bank of the river and the lush Parque Mouchão straddles the two banks. The ancient yet functional Ponte Velha (Old Bridge) connects the two. Tomar's main shopping thoroughfare is rua Serpa Pinto, known locally as Corre Doura. Outlets for folklore, pottery, copperware and wrought iron highlight it. Tascas and bars are scattered throughout the city, with some offering live music.
Hotel dos Templários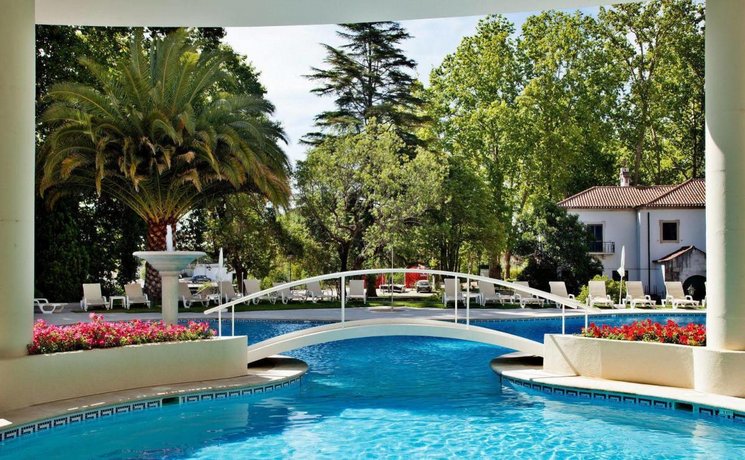 Situated near the heart of Tomar's Old Town, the Hotel dos Templários is the largest hotel in the district. Many rooms offer views of the Convent of Christ and the public areas, including lounges and terrace-view dining rooms, are spacious. The hotel offers room service, laundry, a barbershop, a beauty parlor, a billiards room and baby-sitting. There are wide sun terraces, indoor and outdoor pools, a tennis court and a greenhouse. The hotel also has large gardens. Rooms have air conditioning, private bathrooms, televisions and minibars. Free parking is available.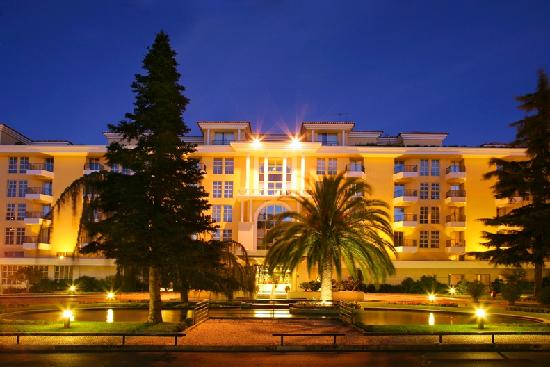 For more information on the area, please visit these web sites:
http://www.golisbon.com/portugal/cities/tomar.html
http://www.sacred-destinations.com/portugal/tomar.htm
www.ezportugal.com/tomar-portugal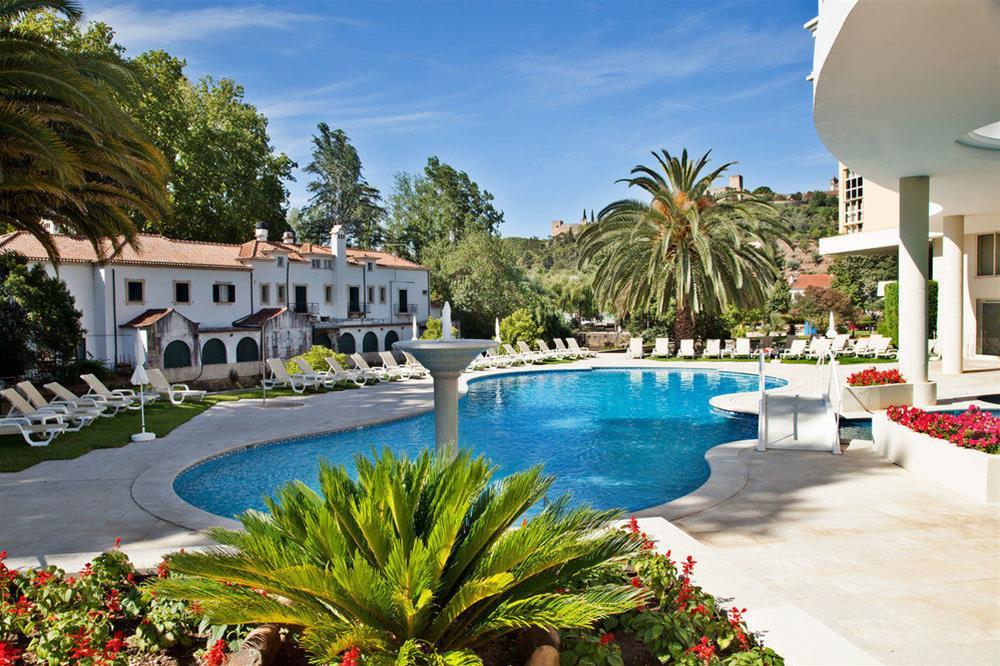 Transportation to Tomar from Lisbon
By train from Lisbon:
The trip from Lisbon to Tomar takes approximately 1½ hours. Upon arrival at the Tomar train station, taxis are available for the short (about one or two kilometer)r trip to the Hotel Dos Templarios.
By automobile from Lisbon:
The rental car companies will provide maps and driving instructions. Allow between 1-1/2 – 2 hours for the trip, depending on traffic. The hotel provides free parking.
More detailed information will be available when registration opens.
Sponsors
General Information about ECI
Engineering Conferences International (ECI) is a not-for-profit, global engineering conferences program, originally established in 1962 that provides opportunities for the exploration of problems and issues of concern to engineers and scientists from many disciplines.
The format of the conference provides morning and late afternoon or evening sessions in which major presentations are made. Poster sessions will be scheduled for evening discussion as well. Available time is included during the afternoons for ad hoc meetings, informal discussions, and/or recreation. This format is designed to enhance rapport among participants and promote dialogue on the development of the meeting. We believe the conferences have been instrumental in generating ideas and disseminating information to a greater extent than is possible through more conventional forums.
All participants are expected both to attend the entire conference and to contribute actively to the discussions. The recording/photographing of lectures and presentations is forbidden. As ECI conferences take place in an informal atmosphere, casual clothing is the usual attire.
Smoking is prohibited at ECI conferences and conference functions.
Engineering Conferences International
32 Broadway, Suite 314
New York, NY 10004
T: 1-212-514-6760
F: 1-212-514-6030
E-mail: info@engconfintl.org