An ECI Conference Series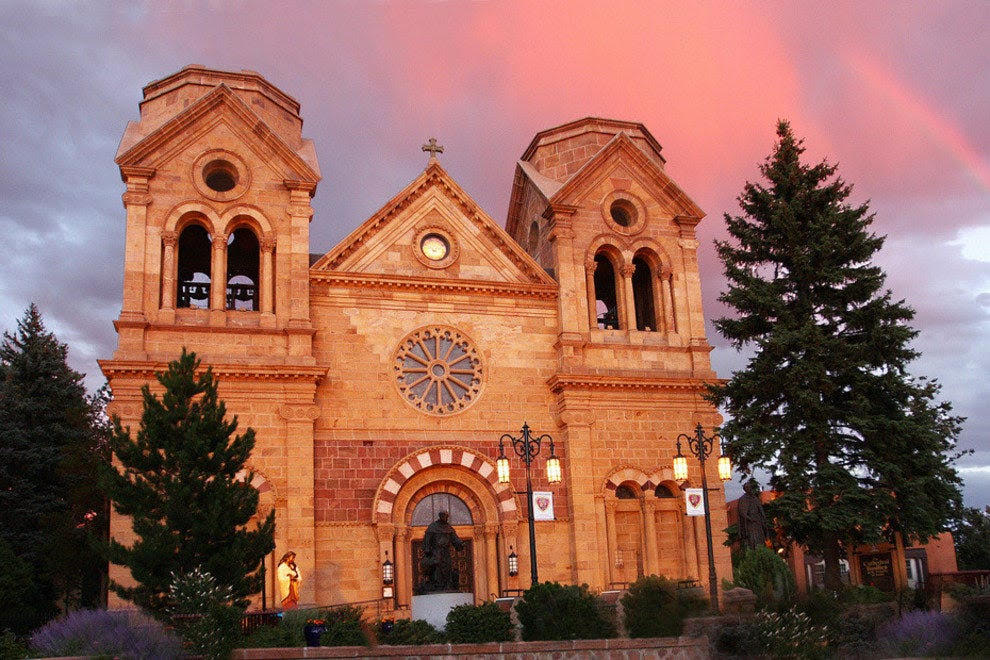 November 13 – 18, 2022
Santa Fe, NM
Conference Co-Chairs 
Prof. Yutaka Kagawa, Tokyo University of Technology, Japan
Dr. Ram Darolia, GE Aviation, USA
Prof. Rishi Raj, University of Colorado, USA
Prof. Dietmar Koch, University of  Augsburg, Germany
Prof. Gerard Vignoles, University of Bordeaux, France
Prof. Jon Binner, University of Birmingham, United Kingdom
About This Conference
Following the success of the first CMC conference in 2017, we are pleased to announce the next conference in this new series. Fiber-reinforced ceramic matrix composites (CMCs) are important class of materials for high temperature applications. Understanding of past and recent achievements and remaining unsolved issues in the area of CMCs is crucial for further research and development and applications. Since CMCs are complex multi-disciplinary materials, it is critical that a forum such as this conference exists.
The meeting will provide a forum for stimulating information exchange for this cutting edge technology and its scientific achievements. More than fifty technology experts and industry leaders have already agreed to make invited presentations. Additional oral and poster presentations on recent hot topics are planned during the meeting.
The meeting will cover all R&D and application aspects for CMCs: from materials development to applications in gas turbines, nuclear fusion, space/hypersonics, rocket propulsion, brakes and cladding, Non-oxide based and oxide-based CMCs are target materials of the meeting. Advanced ceramic fibers, processing, evaluation, performance analysis, quality control, degradation, and environmental barrier coatings (EBCs) are major areas of the meeting. The meeting will seek to identify current issues and directions for future research and collaborations. Since environmental barrier coatings are essential for higher temperature applications, two sessions will be directed towards their research, development and manufacturability.
Conference Organization
Conference Co-Chairs 
Prof. Yutaka Kagawa, Tokyo University of Technology, Japan
Dr. Ram Darolia, GE Aviation, USA
Prof. Rishi Raj, University of Colorado, USA
Prof. Dietmar Koch, University of  Augsburg, Germany
Prof. Gerard Vignoles, University of Bordeaux, France
Prof. Jon Binner, University of Birmingham, United Kingdom
Call for Abstracts
Coming soon.
Venue Information
Santa Fe, New Mexico: Santa Fe is a world-renowned travel destination with an unparalleled richness of history, heritage, arts and culture. Founded around 1608 it is the oldest state capital in the United States, and sits in the foothills of the Sangre de Christo Mountains. Santa Fe boasts a rich mix of culture, art and history as well as an average of 300 days of sunshine and blue sky per year. The Spanish engrained their culture and heritage upon the landscape and the city has proudly carried on Spanish traditions ever since.
The conference hotel (LaFonda) is the only Santa Fe hotel situated on the historic Santa Fe Plaza. The Plaza was the central place around which Spanish officials built houses and barracks. The Palace of the Governors, constructed soon after the Plaza was established, still stands on the Plaza's north size, and is the oldest continuously occupied public building in the United States.
As a major tourist destination Santa Fe offers a diverse array of activities. It is particularly known for its museums and art galleries, variety of restaurants, cultural activities and outdoor activities. Among the museums are the Museum of International Folk Art, New Mexico History Museum, Museum of Indian Women in the Arts, Santa Fe Children's Museum, Palace of the Governors (featuring a long colonnade used by local Pueblo Indians to sell handmade jewelry and wares, and hosts a museum filled with artifacts from Santa Fe's early history, including weapons and armor from the original conquistadors), and Wheelwright Museum of the American Indian.
Sante Fe is a city of art and artists, featuring more than 200 art galleries within a two-mile radius and multiple world-class museums such as the Georgia O'Keefe Museum, New Mexico Museum of Art, and the Museum of Contemporary Native Arts. A stroll down the world-famous Canyon Road, with its restaurants, galleries and workshops, yields the full spectrum of work, from modern to tribal, paintings to sculptures, and everything in between.
Nowhere is Santa Fe's Spanish influence more visible than the red-hued adobe walls of San Miguel Mission, built between 1610 and 1626. The church, which is the oldest in the United States, has all of the hallmarks of the original Spanish settlement: richly adorned vigas, thick adobe walls and deeply religious iconography, including a wooden statue of St. Michael that dates to 1709. Surrounding the mission is the Barrio De Analeo Historic District, with several homes dating back to the same period.
The city's tight Colonial layout, centered on The Plaza, is extremely walkable, making attractions accessible to all.
For more information, please visit the official Santa Fe Convention and Visitors web site.
Nearby are additional attractions of interest, including:
Vibrant décor and authentic New Mexican architecture intermingle with amenities such as Wi-Fi, concierge services, free water, a complimentary business center and more. There is car rental on site, a fitness center with steam rooms, an all-season heated outdoor pool and hot tub, Keurig coffee makers in the rooms, robes and USB ports. The hotel boasts original artwork and hand-crafted furniture and there are several restaurants on site..
The wholly owned art collection of La Fonda on the Plaza began at the hotel's inception, and has grown considerably over the years. Paintings by the best Pueblo artists were acquired in the early years. Original art work hangs in every guest room. The book, In Every Room: A Story of the Art, highlights the artists and artwork in the hotel.
Hotel Address: 100 E. San Francisco St., Santa Fe, New Mexico 87501
Hotel Telephone: 800-523-5002; 505-982-5511 FAX: 505-988-2952
Sponsors