An ECI Conference Series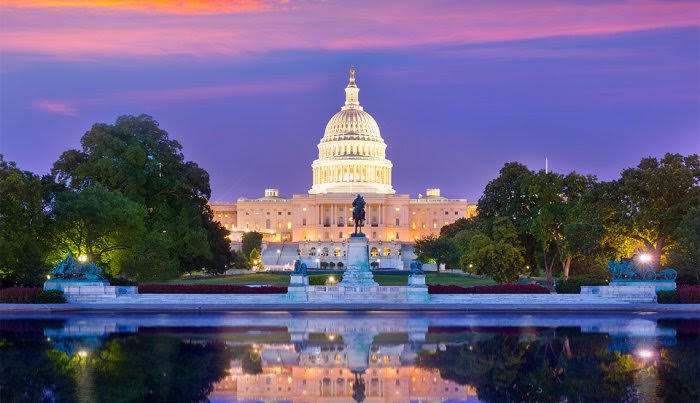 July 16-21, 2023
Washington, DC area, USA
About this Conference
Environmentally-assisted cracking (EAC) of engineering materials has been studied in depth for more than 50 years. The major reason why EAC occasionally occurs is due to a lack of understanding of the initiation process. Propagation of EAC for engineering alloys when exposed to specific environments is well known, but unanticipated failures still happen and managing structures to mitigate EAC risk is difficult and may involve significant cost and time. Subjects deserving of continued consideration are the mechanisms, processes, and interactions between chemical, mechanical, and metallurgical factors that account for EAC initiation and the many manifestations of EAC that occur in service environments. Improved mechanistic understanding is fundamental to the development of EAC resistant alloys, and identification of strategies for the prediction and mitigation of EAC failures in engineering systems.
While significant progress in our understanding of EAC propagation has been achieved, important fundamental questions remain unanswered about the localized environment, mechanical response, and microstructural features associated with initiation processes. These initiation processes often involving a transition from localized corrosion to small and short cracks and in some instances the phenomenon of crack arrest. This workshop will focus attention on the initiation stage of EAC, an aspect of EAC that is benefitting from recent advancements in experimental methods, analytical techniques, modelling, and computational capabilities. Contributions are solicited on all aspects of EAC initiation, including in situ, real time experimental characterization using novel testing techniques, the role of localized chemistry, reaction processes, microstructure, and damage morphology, along with the significance of plasticity and dynamic mechanical and environmental conditions.
The meeting objective is to assemble a group of "skilled in the field" researchers in metallurgy, fracture, electrochemistry, and corrosion to participate in a workshop that will clarify our current state of knowledge, identify knowledge gaps, and detail investigative techniques to advance our understanding of EAC initiation mechanisms.
1.1 Workshop Emphasis
Theoretical and experimental studies of crack initiation under static and dynamic loading that explore unifying principles and the interaction of material properties, microstructure, electrochemical processes, plasticity, and fracture
Mechanistic modelling of the development of corrosion damage and the nucleation and propagation of small and short cracks
Role of specific properties, alloy microstructure, environmental conditions, and processes that produce embryonic features that transform into cracks capable of propagating.  These conditions and processes may include time varying environment, electrochemical reactions, and plasticity under static/cyclic stress
New techniques for measuring crack initiation in aqueous (immersion or atmospheric) and gaseous environments, including crack tip microscopy, chemistry, and in situ crack growth and electrochemical measurements
Emphasis is on understanding EAC and the application of advanced measurement methods for quantifying the early stages of EAC, rather than reporting comparative performance data for material selection
All topics are to be at ambient climatic temperatures, no high temperature work will be accepted
1.2 Scope
The workshop scope includes the fundamental understanding of EAC from the development of conditions that cause EAC initiation, evolution of corrosion damage, and the initiation of small cracks that may propagate. Emphasis will be on the modelling and experimental studies that provide mechanistic insight into factors and interactions that cause EAC. Unifying principles governing the time and stress dependent crack initiation phenomena are of interest.
Papers that are related to conventional alloy characterization and materials selection without a direct link to EAC initiation are discouraged.
1.3 Technical Topics
Topics that are the main focus of the workshop are given below. Researchers are encouraged to submit abstracts on any subject that may pertain to the workshop scope.
Experimental Studies:
Role of anodic dissolution and hydrogen on defect evolution and crack nucleation and propagation.
Role of static and cyclic loading and dynamic environmental conditions in initiating cracks from a microstructural feature affecting localized corrosion damage.
Transition from corrosion damage, proto-crack, or arresting feature to a propagating crack under static and fatigue loads in inert and or corrosive environments.
Modelling:
Modelling of the EAC mechanisms DFT, atomistic, micro to mesoscale.
Meso to macroscale continuum models including but not limited to finite element crystal plasticity, phase-field, and peridynamics.
Atomic simulations to support order experimental study of EAC and modelling and simulation of EAC.
Analytical Techniques and Technology Convergence:
High resolution in situ observation (ideally 4D) of crack tip conditions.
Convergence of simulation and modelling with analytical tools to advance alloy selection and component design.
Testing for Next Generation Materials and Additive Manufacturing:
Adequacy of existing standard EAC test methods for alloy development and engineering design.
New test methods for EAC initiation and environments related to service applications
Conference Organization
A.K. Vasudevan, Office of Naval Research (retired)
Ronald Latanision, Exponent, Inc.
Henry Holroyd, Luxfer (retired)
Fritz Friedersdorf, Luna Labs USA, LLC
Mehdi Amiri Darehbidi, George Mason University
Abstract Submission
One-page abstracts that include specific results and conclusions to allow a scientific assessment of a proposed oral presentation or poster are invited.
Oral and poster abstract deadline: March 1, 2023
Abstracts should be submitted electronically and prepared according to this template: docx or doc.
The abstract template available at the above link must be followed for an abstract to be considered for presentation.
The workshop program will include oral presentations and posters. Presentations and posters presented will be eligible publication in the journal Corrosion Reviews.
Venue Information
The conference will take place at the Sheraton Reston Hotel in Reston, Virginia. The hotel has just completed a complete renovation and is located just two miles from Reston Town Center and a 30-minute drive (40-minute subway trip) from downtown Washington, D.C.
The Sheraton Reston has 20,000 square feet of refreshed, modern event space for conferences and a new courtyard for social gatherings. All guest rooms have been and remodeled with larger bathrooms with stand-up showers, new Sheraton Signature Beds, 55" smart TV's and refrigerators. Additional amenities include a new, state of the art 1,800 square foot gym, Media Room and Studio by Sheraton, Club Lounge and a renovated BarBar outlet which offers a coffee shop in the morning, lunch offerings and bar in the evening.
Reston Town Center has a number of dining, shopping and entertainment options. The hotel is only nine miles from the famous Smithsonian Steven F. Udvar-Hazy Center National Air and Space Museum, and is adjacent to the Reston National Golf Course.
The hotel is close to all the attractions in Washington, D.C. Please visit the links below for detailed information:
Official Tourism Site of Washington, DC
Washington Neighborhoods Dining Guide

Transportation
The hotel is an 11-minute drive (about 7 miles) from Washington Dulles International Airport (IAD). Estimated taxi fare from Dulles is about $25.
Ronald Reagan Washington National Airport (DCA) is 24 miles away, about a 30-minute drive. A taxi costs about $65.The subway journey time between Reston and Washington, D.C. takes about 40 minutes. Operated by Metro Washington DC, the Reston to Washington subway service departs from WIEHLE-RESTON EAST station and arrives in FARRAGUT WEST station. The fare is $3.85.
General Information on ECI
Engineering Conferences International (ECI) is a not-for-profit, global engineering conferences program, originally established in 1962 that provides opportunities for the exploration of problems and issues of concern to engineers and scientists from many disciplines.
The format of the conference provides morning and late afternoon or evening sessions in which major presentations are made. Poster sessions will be scheduled for evening discussion as well. Available time is included during the afternoons for ad hoc meetings, informal discussions, and/or recreation. This format is designed to enhance rapport among participants and promote dialogue on the development of the meeting. We believe the conferences have been instrumental in generating ideas and disseminating information to a greater extent than is possible through more conventional forums.
All participants are expected both to attend the entire conference and to contribute actively to the discussions. The recording/photographing of lectures and presentations is forbidden. As ECI conferences take place in an informal atmosphere, casual clothing is the usual attire.
Smoking is prohibited at ECI conferences and conference functions.