An ECI Conference Series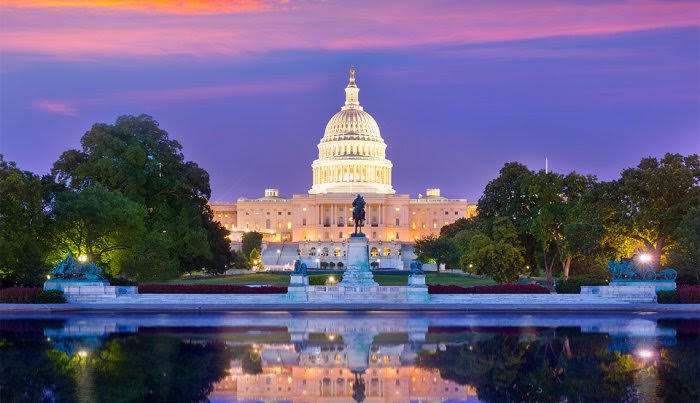 July 16-21, 2023
Sheraton Reston Hotel
Washington, DC area, USA
Covid-19
We expect everyone attending this conference to be up-to-date on their vaccinations against Covid-19 and its variants. Anyone who is not fully vaccinated should have a PCR test done before they travel to the conference and bring the negative results with them. We suggest that everyone attending the conference should bring a Covid home test kit with them to use in case they feel unwell. If anyone tests positive on site, they should stay in their room and notify the ECI staff on site.
About this Conference
The meeting objective is to assemble a group of "skilled in the field" researchers in metallurgy, fracture, electrochemistry, and corrosion to participate in a workshop that will clarify our current state of knowledge, identify knowledge gaps, and detail investigative techniques to advance our understanding of EAC initiation mechanisms.
The Program Committee appreciates the continued support and sponsorship of the Office of Naval Research and Mr. William Nickerson, Program Officer – Aero Structures and Materials.
Plenary and Keynote Speakers
Five eminent scholars and researchers will give Plenary and Keynote addresses on the fundamental understanding of EAC and recent advancements in modelling, analytical techniques, and next generation materials testing.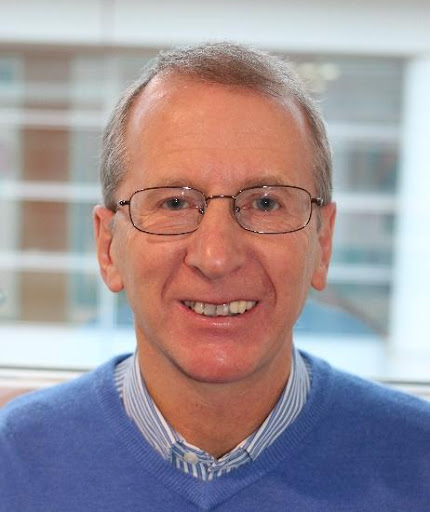 Dr. Alan Turnbull
National Physical Laboratory, UK
Dr. Alan Turnbull is a Senior NPL Fellow. He is expert in environment-induced cracking of metals, localized corrosion, and modelling of corrosion processes. Since joining NPL in 1973, Alan has produced over 250 publications and has been the principal author of 12 international standards. He is a Fellow of the Institute of Materials, Honor Fellow of NACE, and Fellow of the Institute of Corrosion. He is a recipient of: the T P Hoar Award (twice) and the U R Evans Award from the Institute of Corrosion; a Technical Achievement Award from NACE International; the Cavallaro Medal from the European Federation of Corrosion; the Whitney Award from NACE International; and the Alex Hough-Grassby Award from the Institute of Measurement and Control. In 2018 he received the Guy Bengough Award from the Institute of Materials, Minerals and Mining (IOM3) for his paper on "Characterising the early stages of crack development in environment-assisted cracking".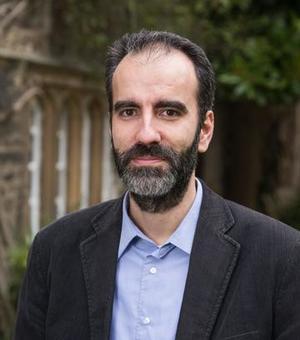 Prof. Sergio Lozano-Perez
University of Oxford, UK
As Professor of Materials in Oxford University, Professor Lozano-Perez is responsible for the NanoAnalysis group. His research group makes use of state-of-the-art facilities, characterization techniques and novel data analysis routines to push our understanding of materials properties through high-resolution characterization. He has worked in the area of environmental degradation of nuclear reactors for over 20 years. His work is internationally recognized for initiating the NanoSIMS, atom-probe, electron microscopy and micromechanics characterization of radiation damage, environmental cracking and surface oxidation at the highest levels of resolution. Current projects on nuclear materials are in collaboration with UKAEA, EDF, INSS, EPRI or Westinghouse. He has published over 150 papers and currently hold several EPRSC and industrial grants.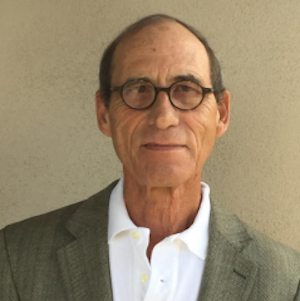 Prof. Karl Sieradzki
Arizona State University, USA
Karl Sieradzki is a professor of materials science and engineering in the School for Engineering of Matter, Transport and Energy at Arizona State University. The Sieradzki research group examines fundamental issues in electrochemical surface science and fracture of solids. These topics are connected by our long standing interest in the phenomenon of stress-corrosion cracking. The stress corrosion problem is very complex and involves mechanics issues related to the ductile/brittle behavior of solids as well as dynamic fracture. Electrochemical aspects of the stress-corrosion problem involve dealloying and the resultant evolution of bi-continuous nanoporous morphologies and the mechanical properties of these structures.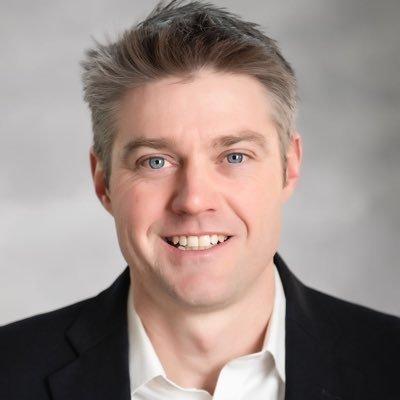 Dr. Chris Taylor
DNV GL and Ohio State University, USA
Chris Taylor works at the forefront of enabling new energy technologies through his expertise in corrosion science and engineering, materials design and optimization, risk assessment and chemical technologies. Chris has a BS (chemistry) from University of Western Australia, MS (chemistry) from University of Memphis and Ph.D. (Engineering Physics) from University of Virginia (2006). Chris worked in the Materials Science and Technology division at Los Alamos National Laboratory, in which he worked on a variety of problems ranging from corrosion in the oil and gas industry, through to materials/environment effects related to national security, catalyst design and optimization for green energy technologies and nuclear waste disposition. Chris now works as a consulting scientist and engineer at DNV, in addition to mentoring students and postdocs at the Ohio State University. Chris has 100+ publications in science and engineering, with a focus on corrosion of materials, sustainability and materials/environment effects for the energy industries.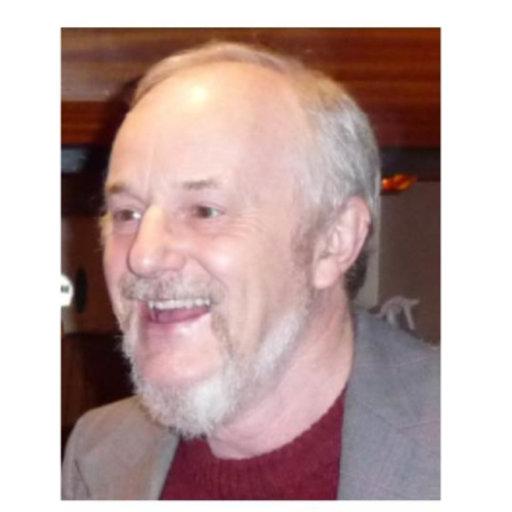 Dr N J Henry Holroyd
henry.holroyd@luxfer.com
USA
Henry was born in Scotland in 1951, educated at University of Newcastle-upon-Tyne, UK, B.Sc. in Chemistry /Metallurgy J.Hons (1972), PhD in Engineering (1977). He conducted research in environmental-sensitive-fracture at the University of Newcastle-upon-Tyne with the Parkins Group before moving to Alcan International Research Laboratories, and broadening his research to also include fracture, backward extrusion and pressure vessel technology for high-pressure gas containment. In 1995 he joined Luxfer Gas Cylinders as Senior Vice President with global responsibilities for technology and innovation, while retaining his positions as an Adjunct Professor at Case Western Reserve University, Ohio and Visiting Professor at the University of Central England and Newcastle University. In 2008 Henry become a consulting scientist, retained by Luxfer Gas Cylinders as Principal Scientist. He has consulted on structural failure analysis of aluminum alloy products and done research focusing on environment-induced cracking of aluminum alloys. He became a Visiting Professor at the University of Manchester in 2018. He continues an ongoing collaboration with Professor John Lewandowski (Case Western Reserve University, US), Professor Geoff Scamans, Brunel University/Innoval Technologies and Professor Tim Burnett, University of Manchester (UK).
Henry as published over 145 papers and is the first named inventor on seven globally granted patents on aluminum alloy metal-spray coatings, aluminum welding, pressure vessel technology involving high-strength aluminum alloys, autofrettage, co-extrusion, pressure regulation and surface treatment for gas stability.
Program
Workshop Technical Sessions
The Workshop technical sessions will be led by senior researchers and program managers from US Government organizations with interest in mitigation and control of Environmentally-Assisted Cracking.
David Rusk, Team Lead, Airframe Risk & Reliability, Naval Air Warfare Center, Aircraft Division.
Earl Johns, Senior Advisor Engineer, Naval Research Laboratory.
Eric Lindgren, Principal Materials Research Engineer, United States Air Force.
Siddiq Qidwai, Program Director, Mechanics of Materials and Structures Program, National Science Foundation.
Victor Rodriguez-Santiago, Senior Engineer, Materials Engineering Division, Naval Air Warfare Center, Aircraft Division.
William Nickerson, Program Officer, Aero Structures & Materials, Office of Naval Research.
Overview
Environmentally-assisted cracking (EAC) of engineering materials has been studied in depth for more than 50 years. The major reason why EAC occasionally occurs is due to a lack of understanding of the initiation process. Propagation of EAC for engineering alloys when exposed to specific environments is well known, but unanticipated failures still happen and managing structures to mitigate EAC risk is difficult and may involve significant cost and time.
Subjects deserving of continued consideration are the mechanisms, processes, and interactions between chemical, mechanical, and metallurgical factors that account for EAC initiation and the many manifestations of EAC that occur in service environments. Improved mechanistic understanding is fundamental to the development of EAC resistant alloys, and identification of strategies for the prediction and mitigation of EAC failures in engineering systems.
While significant progress in our understanding of EAC propagation has been achieved, important fundamental questions remain unanswered about the localized environment, mechanical response, and microstructural features associated with initiation processes. These initiation processes often involving a transition from localized corrosion to small and short cracks and in some instances the phenomenon of crack arrest. This workshop will focus attention on the initiation stage of EAC, an aspect of EAC that is benefitting from recent advancements in experimental methods, analytical techniques, modelling, and computational capabilities. Contributions are solicited on all aspects of EAC initiation, including in situ, real time experimental characterization using novel testing techniques, the role of localized chemistry, reaction processes, microstructure, and damage morphology, along with the significance of plasticity and dynamic mechanical and environmental conditions.
Workshop Emphasis
Theoretical and experimental studies of crack initiation under static and dynamic loading that explore unifying principles and the interaction of material properties, microstructure, electrochemical processes, plasticity, and fracture
Mechanistic modelling of the development of corrosion damage and the nucleation and propagation of small and short cracks
Role of specific properties, alloy microstructure, environmental conditions, and processes that produce embryonic features that transform into cracks capable of propagating. These conditions and processes may include time varying environment, electrochemical reactions, and plasticity under static/cyclic stress
New techniques for measuring crack initiation in aqueous (immersion or atmospheric) and gaseous environments, including crack tip microscopy, chemistry, and in situ crack growth and electrochemical measurements
Emphasis is on understanding EAC and the application of advanced measurement methods for quantifying the early stages of EAC, rather than reporting comparative performance data for material selection.
All topics are to be at ambient climatic temperatures, no high temperature work will be accepted
Scope
The workshop scope includes the fundamental understanding of EAC from the development of conditions that cause EAC initiation, evolution of corrosion damage, and the initiation of small cracks that may propagate. Emphasis will be on the modelling and experimental studies that provide mechanistic insight into factors and interactions that cause EAC. Unifying principles governing the time and stress dependent crack initiation phenomena are of interest.
Papers that are related to conventional alloy characterization and materials selection without a direct link to EAC initiation are discouraged.
Technical Topics
Topics that are the main focus of the workshop are given below. Researchers are encouraged to submit abstracts on any subject that may pertain to the workshop scope.
Experimental Studies:
Role of anodic dissolution and hydrogen on defect evolution and crack nucleation and propagation.
Role of static and cyclic loading and dynamic environmental conditions in initiating cracks from a microstructural feature affecting localized corrosion damage.
Transition from corrosion damage, proto-crack, or arresting feature to a propagating crack under static and fatigue loads in inert and or corrosive environments.
Modelling:
Modelling of the EAC mechanisms DFT, atomistic, micro to mesoscale.
Meso to macroscale continuum models including but not limited to finite element crystal plasticity, phase-field, and peridynamics.
Atomic simulations to support order experimental study of EAC and modelling and simulation of EAC.
Analytical Techniques and Technology Convergence:
High resolution in situ observation (ideally 4D) of crack tip conditions.
Convergence of simulation and modelling with analytical tools to advance alloy selection and component design.
Testing for Next Generation Materials and Additive Manufacturing:
Adequacy of existing standard EAC test methods for alloy development and engineering design.
New test methods for EAC initiation and environments related to service applications.
Conference Organization
A.K. Vasudevan, Office of Naval Research (retired)
Ronald Latanision, Exponent, Inc.
Henry Holroyd, Luxfer (retired)
Fritz Friedersdorf, Luna Labs USA, LLC
Mehdi Amiri Darehbidi, George Mason University
Abstract Submission
One-page abstracts that include specific results and conclusions to allow a scientific assessment of a proposed oral presentation or poster are invited.
Oral and poster abstract deadline: May 10, 2023
Abstracts should be submitted electronically and prepared according to this template: docx or doc.
The abstract template available at the above link must be followed for an abstract to be considered for presentation.
The workshop program will include oral presentations and posters. Presentations and posters presented will be eligible publication in the journal Corrosion Reviews.
Conference Fees
All conference fees are inclusive. They include registration, accommodations (nights of Sunday (July 16), Monday (July 17), Tuesday (July 18), Wednesday (July 19) and Thursday (July 20)), most meals (reception and dinner on Sunday, breakfasts and lunches from Monday morning through Friday lunch, banquet dinner on Thursday), coffee breaks, excursion on Tuesday (Steven F. Udvar-Hazy Center, part of the National Air and Space Museum), taxes, and gratuities. Incidental fees (telephone calls, faxes, spa, laundry, minibar etc.) are billed to your personal account by the hotel.
ALL PARTICIPANTS (INCLUDING MEMBERS OF THE ORGANIZING COMMITTEE AND INVITED SPEAKERS) ARE REQUIRED TO REGISTER.
The conference fees are:


Register on or before June 21, 2023
Register after
June 21, 2023
Participant (single occupancy or sharing room with a guest; guest fee additional)
US $2,635
US $2,835
Participant (sharing a room with another participant)
US $2,125
US $2,325
Bona fide Graduate Student (sharing a room with another student) (Those in this category must upload proof of current status during registration – copy of current Student ID or a letter from your University confirming your student status)
US $1,710
US $1,910
Bona fide Graduate Student (single occupancy or sharing room with a guest; guest fee additional) (Those in this category must upload proof of current status during registration – copy of current Student ID or a letter from your University confirming your student status)
US $2,220
US $2,420
**Fees for Guest/accompanying person sharing bedroom with a participant. (Includes all conference included meals and excursion) – Guest fee is optional.
Guests/accompanying persons may not attend technical sessions.
US $820
US $820
LOCAL ATTENDEES – Attendees who reside in the Reston area can register at a local rate excluding accommodations and breakfasts. Please contact Kathy Chan if you live in the area and would like to register at the local rate.
Conference Registration
You will need a login name and password to register for ECI conferences through our online system. If you have been a recent participant at an ECI conference or have submitted an online application or request for information about an ECI Conference, you may already have an account with us. If you know your login information, please use it.
If you are not sure whether you already have a login and password, please click on automated password retrieval and enter your e-mail address before creating a new account. If we don't have a valid email address on file for you, a pop up window will appear stating that no records were found. Click "OK" and then follow the instructions to create a new account.
If you have any questions or experience any difficulties, please email Kathy Chan.
Special Notes and Payment Instructions
We suggest that you register as soon as possible to be certain that you will have a hotel room at the conference rate.
All participants are encouraged to register before June 21, 2023. There is a discounted price for registering before this date. Hotel space cannot be guaranteed for registrations received after this date. Your registration is not officially confirmed until we receive payment of the amount due and COVID-19 vaccination proof is verified by ECI staff. ECI reserves the right to cancel your room registration if payment is not received or your vaccination proof is invalid. Your invoice/receipt will automatically be e-mailed upon of receipt of your registration. Should you need a signed receipt, please contact Kathy Chan.
Because of contractual guarantees made with the hotel for room and meal functions, no shows, late arrivals, missed meals and early departures cannot receive fee adjustments. If you have a disability and may require accommodation in order to participate fully in this conference, please indicate this when you register. An ECI representative will contact you to discuss your specific needs. If you have special dietary requirements (e.g., vegetarian or a food allergy), please make a note on your registration. The chef needs to know this information in advance if we are to accommodate you. ECI will attempt to accommodate special requests such as Kosher or Halal meals, but such meals may not be available at all conference sites. The participant must pay any additional costs for special meal requests that ECI pays a surcharge for.
Payment must be made by credit card (Visa, MasterCard, and Amex), check or money order drawn on a U.S. bank in U.S. dollars, payable to ENGINEERING CONFERENCES INTERNATIONAL. Checks or money orders in any other currencies are NOT ACCEPTABLE. Payment must be made on the web site except for those who are sending payment by wire transfer or have a purchase order from their company/institution.
WIRE TRANSFER PAYMENT: If you are planning to make payment by wire transfer, please contact Kathy Chan for the bank information. You must add $30 to cover ECI bank charges. Please reference your full name and the conference title. Please email a scanned copy to Kathy Chan. This is very important – otherwise it is extremely difficult to trace your payment and you may not receive a receipt prior to the conference.
Cancellation Policy: Cancellation must be received by ECI in writing at least 28 days prior to the start of the conference in order for a full refund (less a processing fee) to be considered. The ECI auditors require that refunds for all conference cancellations be processed after the conference so that the necessary back-up information (e.g., hotel list of those in-house) can be attached to the refund request and ECI can verify that the hotel has not charged a cancellation fee.
Cancellation fees:
Cancellations received more than 28 days prior to the conference start date are subject to a processing fee of 4% of the total fee, plus any direct expenses incurred by ECI.
Cancellations received 15 – 28 days prior to the conference start date are subject to a $250 cancellation fee plus any direct expenses incurred by ECI.
Cancellations received 8 – 14 days prior to the conference start date are subject to a $500 cancellation fee plus any direct expenses incurred by ECI.
No refunds will be issued for cancellations received less than 7 days prior to the conference start date.
No refunds will be issued due to inclement weather or travel disruptions/cancellations.
Registrations may be transferred without incurring any penalty or cancellation fee.
Denied or delayed visa
If a participant is forced to cancel due to a denied or delayed entry visa, ECI will issue a full refund if ECI has been notified of a potential visa issue at least four weeks prior to the conference start date.
Change of payment method
If an attendee who has already paid the conference fee with a credit card requests that the fee be refunded to that card so that it can be paid in a different manner (e.g., charged to an alternate credit card, or paid via check or bank transfer), a processing fee of 4% of the total fee amount will apply.
Disclaimer
It may be necessary for reasons beyond the control of ECI to alter the content and timing of the program or the identity of the speakers. In the unfortunate circumstance that an event is cancelled, ECI is not liable for any costs incurred by participants in connection with their attendance.
Smoking is prohibited at ECI conferences and conference functions.
Should you have specific questions regarding your registration, please contact Kathy Chan.
Pre and Post Conference Reservation Form
If you are arriving early or staying after the conference and wish to extend your stay in the conference hotel, please download and complete the Pre/Post Conference Reservation form posted below and send it directly to the conference hotel. ECI does not guarantee or pay for rooms reserved before or after the conference – you must reserve extra nights directly with the hotel and you are responsible for paying the hotel directly for any extra nights.
Venue Information
The conference will take place at the Sheraton Reston Hotel in Reston, Virginia. The hotel has just completed a complete renovation and is located just two miles from Reston Town Center and a 30-minute drive (40-minute subway trip) from downtown Washington, D.C.
The Sheraton Reston has 20,000 square feet of refreshed, modern event space for conferences and a new courtyard for social gatherings. All guest rooms have been and remodeled with larger bathrooms with stand-up showers, new Sheraton Signature Beds, 55" smart TV's and refrigerators. Additional amenities include a new, state of the art 1,800 square foot gym, Media Room and Studio by Sheraton, Club Lounge and a renovated BarBar outlet which offers a coffee shop in the morning, lunch offerings and bar in the evening.
Reston Town Center has a number of dining, shopping and entertainment options. The hotel is only nine miles from the famous Smithsonian Steven F. Udvar-Hazy Center National Air and Space Museum, and is adjacent to the Reston National Golf Course.
The hotel is close to all the attractions in Washington, D.C. Please visit the links below for detailed information:
Official Tourism Site of Washington, DC
Washington Neighborhoods Dining Guide

Transportation
The hotel is an 11-minute drive (about 7 miles) from Washington Dulles International Airport (IAD). Estimated taxi fare from Dulles is about $25.
Ronald Reagan Washington National Airport (DCA) is 24 miles away, about a 30-minute drive. A taxi costs about $65.The subway journey time between Reston and Washington, D.C. takes about 40 minutes. Operated by Metro Washington DC, the Reston to Washington subway service departs from WIEHLE-RESTON EAST station and arrives in FARRAGUT WEST station. The fare is $3.85.
General Information on ECI
Engineering Conferences International (ECI) is a not-for-profit, global engineering conferences program, originally established in 1962 that provides opportunities for the exploration of problems and issues of concern to engineers and scientists from many disciplines.
The format of the conference provides morning and late afternoon or evening sessions in which major presentations are made. Poster sessions will be scheduled for evening discussion as well. Available time is included during the afternoons for ad hoc meetings, informal discussions, and/or recreation. This format is designed to enhance rapport among participants and promote dialogue on the development of the meeting. We believe the conferences have been instrumental in generating ideas and disseminating information to a greater extent than is possible through more conventional forums.
All participants are expected both to attend the entire conference and to contribute actively to the discussions. The recording/photographing of lectures and presentations is forbidden. As ECI conferences take place in an informal atmosphere, casual clothing is the usual attire.
Smoking is prohibited at ECI conferences and conference functions.