An ECI Conference Series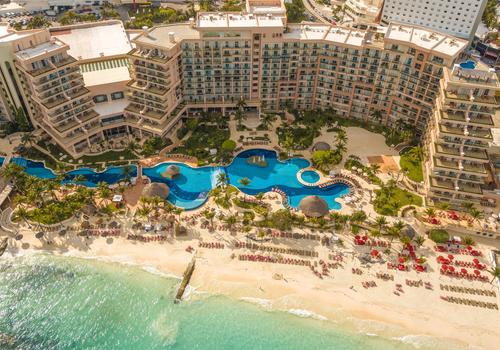 April 23-29, 2023
Grand Fiesta Americans Coral Beach Hotel
Cancun, Mexico
This conference is by invitation only.
Attendance at this conference is restricted to those fully* vaccinated against Covid-19.
Your registration will not be considered complete until your proof of vaccination is uploaded via the registration portal and verified by ECI staff. Acceptable proof includes copies of a U.S. CDC vaccination card or a certificate/document issued by the relevant health agency in your country of residence along with a government issued photo ID, such as a driver's license or passport. If you have questions about these requirements, please email Kathy@engconfintl.org
* Two doses of an FDA or WHO authorized Covid-19 vaccine plus appropriate boosters, received at least 14 days prior to the conference OR one does of an FDA or WHO authorized single dose Covid-19 vaccine, received at least 14 days prior to the conference.
Approved vaccines: Pfizer/BioNTech (2 dose); Moderna (2 dose); Janssen/Johnson & Johnson; Oxford/AstraZeneca; Serum Institute of India-Covishield; Sinopharm (Beijing); Sinovac.
We are all in this together. Thank you for being part of our community and following these policies. We look forward to see you in person very soon.
About This Conference
Since its beginning in 1988, the Cell Culture Engineering Conference series has been a very influential forum for leaders and experts from academic, regulatory, and industrial backgrounds to convene and discuss cell culture and related advancements that impact a growing spectrum of modalities including recombinant biologics, cell and gene therapies, and viral vaccines. Rapid advances in the field over the last few years coupled with vaccine and therapeutic development experiences from the pandemic have resulted in innovation and novel learnings that are ideal for stimulative discussion and debate.
Exceptional effort had been put into the CCE XVII Tucson conference that, unfortunately, had to be cancelled and we thank the chairs, Gargi Maheshwari, Jamey Young, Tim Charlebois and other community members who had contributed towards constructing that concept. We will build on that excellent foundation and design a compelling program for CCE XVIII which we intend to have in-person in Cancun in April 2023. CCE XVIII welcomes invited participants across all walks of the practice of cell culture and related technologies and will provide a platform for exchange of cutting-edge scientific and technological advances and related discussions and debates that can help share the future of the discipline.
It was May 2018 when our community was last together at the Tampa CCE XVI conference and we are very excited to host CCE XVIII in April 2023. We look forward to working with some of you on the planning of the conference and to interacting with all of you at the conference.
– Laura, Tongtong, and Chetan
Conference Organization
Conference Chairs
Laura A. Palomares, Instituto de Biotecnología, UNAM
Chetan Goudar, Amgen
Tongtong Wang, Roche
CCE Steering Committee
Dana Andersen (Denali Therapeutics, USA)
John Aunins (Seres Therapeutics, Inc., USA)
Mike Betenbaugh (Johns Hopkins University, USA)
Barry Buckland (BiologicB LLC, USA)
Jeff Chalmers (The Ohio State University, USA)
Tim Charlebois (NIIMBL, USA)
Matt Croughan (Claymore Bio LLC, USA)
Chetan Goudar (Amgen, USA)
Peter Gray (University of Queensland, Australia)
Sarah Harcum (Clemson University, USA)
Wei-Shou Hu (University of Minnesota, USA)
Beth Junker (Bioprocess Advantage, USA)
Amine Kamen (McGill University, Canada)
Robert Kiss (Sutro Biopharma, Inc.)
Konstantin Konstantinov (Codiak Biosciences, USA)
Lynne Krummen (Vir, USA)
Kelvin Lee (University of Delaware, USA)
Mark Leonard (Allogen Therapeutics, USA)
Gargi Maheshwari (BMS, USA)
Laura Palomares (Instituto de Biotecnología, UNAM, Mexico)
Jamie Piret (University of British Columbia, Canada)
Octavio Ramirez (Instituto de Biotecnología UNAM, Mexico)
Anne Skaja Robinson (Carnegie Mellon University, USA)
Gene Schaefer (NIIMBL, USA)
Raghavan Venkat (AstraZeneca, USA)
Tongtong Wang (Roche, USA)
Jamey Young (Vanderbilt University, USA)
Weichang Zhou (WuXi Biologics, China)
Conference Program
Early Careers Pre-Conference (ECP)
Keynote Speakers
Conference Sessions
Workshops
Call for Abstracts
Martin Sinacore Awardees
2021 Martin Sinacore Young Investigator Award Co-Winners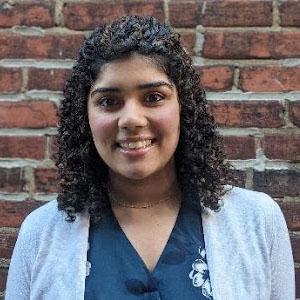 Pooja Jambunathan works in Biologics Process Development and Commercialization group at Merck, where she supports commercialization and lifecycle activities for biologics. She joined Merck in 2017 after completing her Ph.D. in Chemical Engineering at the University of Minnesota. Since joining Merck, she has led a geographically diverse team to develop a global scale-down model across multiple small-scale labs to troubleshoot manufacturing investigations and to mitigate supply chain risks thus ensuring uninterrupted supply of the blockbuster immune-oncology drug Keytruda to patients worldwide. Her role as the upstream lead for technology transfer of processes to external contract manufacturing organizations (CMOs) and internal manufacturing sites has helped to increase process understanding and robustness for existing and future commercial biologics.
Pooja has a strong understanding of global healthcare issues in emerging countries and a strong technical knowledge for global drug development considering geographic and organizational diversities. She has made positive impact on a global level working with NGO partners to improve access and affordability of essential medicines in Tanzania. During this assignment, her leadership and dedication to global health led to capacity gains and improved access to healthcare for the local communities in Tanzania.
As an Equity, Diversity, and Inclusion (ED&I) champion, Pooja has led teams both at Merck and in graduate school aimed at making the workplace a connected and diverse community where individuals can bring their full selves to work. As a Women's group coordinator in graduate school, she organized outreach programs at local schools to encourage young girls to join STEM field. Currently she leads a cross-departmental team that focuses on addressing workplace diversity through participation in ED&I conferences and raising ED&I awareness through facilitated workshops.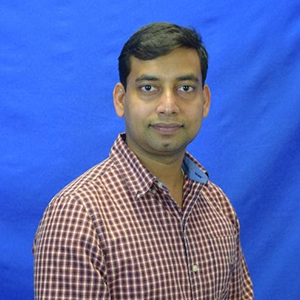 Madhuresh Sumit joined the Upstream Process Development group at Pfizer in 2016 after completion of a Chemical Engineering Masters and a Biophysics PhD at the University of Michigan – Ann Arbor. In his PhD work, Madhuresh employed mathematical modeling and cell culture experimentation to dissect temporal dynamics and information processing mechanisms in a mammalian cell signaling pathway.
At Pfizer, Madhuresh worked in collaboration with MIT on Post-translational Modification (PTM) project that resulted in significant advancement in precision control of N-glycosylation in CHO cell culture using systems and synthetic biology approaches. Madhuresh developed systems biology tools and mathematical models for accurate prediction and pro-active control of temporal variations in N-glycans in the recombinant proteins produced in CHO cells during a fed-batch process.Furthermore, has contributed significantly to the in-silico modeling and big data analytics in upstream bioprocessing in various industry consortia. In addition to engaging in research and technical development over his ~4-year industrial career, Madhuresh has played a key-role in the advancement of multiple innovative molecules in Pfizer's early-stage pipeline.
Cell Culture Engineering Awardee
2021 Cell Culture Engineering Award Winner
Manuel Carrondo


• Professor of Chemical and Biochemical Engineering, Universidade Nova de Lisboa
• Founder of iBET – Instituto de Biologia Experimental e Tecnológica and GenIBET Biopharmaceuticals
Manuel Carrondo's over thirty years of service to cell culture is due to strong partners and supporters of iBET – Instituto de Biologia Experimental e Tecnológica, which he founded in Oeiras, near Lisboa in 1989 (www.ibet.pt).
Daniel I.C.Wang gave Manuel the entrance to the CCE "boiling pot" he directed at MIT's BPEC (visiting in1984 and 1988) and its outstanding network. Joachim Klein, director of Geselschaft für Biotechnology Forschung, Braunschweig, GBF (now Helmholtz) (visiting 1989) opened the door to the European biotechnology core. Both kept membership of iBET´s Scientific Advisory Board for almost twenty years, proposing challenging ideas and broadening iBET's operation. John Aunins, Danny's ex-Ph.D. student and iBET champion, exposed iBET to Merck & Co, where Barry Buckland was building the "industrial" CCE powerhouse, while Hansjörg Hauser, molecular cell and virus geneticist at GBF contributed the "bio" to the "technology" at iBET. Over the last decade, Clive Wood (BI) became a key supporter for Translational Medicine inroads at iBET
Having been able to motivate top students into Ph.D.'s., Manuel could afford "risk taking" in process development – from perfusing and purifying retroviral vectors (late 90's) to expanding and differentiating hESC (mid 2000's), always bridging USA and EU partnerships, as CCE was absent in Portugal. José Luís Moreira ( 2014), first CCE Ph.D. student and enthusiastic "icebreaker" and Paula Alves, iBET's CEO since 2012, deserve special mention.
In 2006, Manuel founded GenIBET Biopharmaceuticals (www.genibet.com),a spin-off to produce proteins, cells and viruses for phase I/II clinical trials. Joerg Reinhardt, then COO at Novartis, committed Siena vaccine team to be GenIBET's launching partner. The scientific, technological and personal trust the iBET/GenIBET team built with very knowledgeable partner companies made the risk pay for various oncolytic viruses or the first and following mRNA lots for Moderna (2015-2018) as well as Seres C. difficile microbiome product (2016-ongoing).
Process development areas impacted by Manuel include:
Monoclonal antibodies: (from 1990) effects of culture systems and hydrodynamics, cell lines, cell aggregation and substrate metabolism on product quality including glycosylation profile.
Viruses: (from 1994) as competition in Mabs became too strong for a small lab, iBET transitioned to viruses, applying them for candidate vaccines and gene therapy. Adeno-, baculo-, retro-, lenti-, and adeno associated viruses have been targeted for process development, both up- and downstream, continuous process integration being a current target.
The baculovirus – insect cell platform has also been extensively developed for production of proteins and viral like particles (VLPs).
Cells as tools for research and Cell Therapy: (from 1996) Neuron and astrocyte aggregates were perfused as 3D cell culture systems for in vivo NMR studies. Such assemblies became well established at iBET which now also covers, eg., liver, heart or complex co-cultures of primary and/or stem and cancer cell 3D models, completed with immune cells. After MSCs and iPSCs differentiation and expansion, processes for cell therapy were made more robust, including use of continuous operations in both up – and downstream, facilitating process integration and thus sterile operation.
Mentorship and service: Attracting, training and, whenever possible, maintaining highly qualified and committed scientists at iBET has been a key goal. The 37 Ph.D. students, plus masters and postdocs, made Manuel's career shine, co-wrote 250 papers and contributed to a globally well-known and trusted iBET! Manuel has been strongly committed to the European Society of Animal Cell Technology (ESACT) since 1995 and various Engineering Conference International (ECI) biotechnological series.
This prestigious award recognizes outstanding contributions to the field of Cell Culture and is given bi annually at the Cell Culture Engineering conference. Former recipients: Wei-Shou Hu (2002), Eleftherios T. Papoutsakis (2004), W. Robert Arathoon (2006), Martin Fussenegger (2008), Michael J. Betenbaugh (2010), James M. Piret (2012), Jeffrey J. Chalmers (2014), Konstantin B. Konstantinov (2016) and William Miller (2018).

Venue Information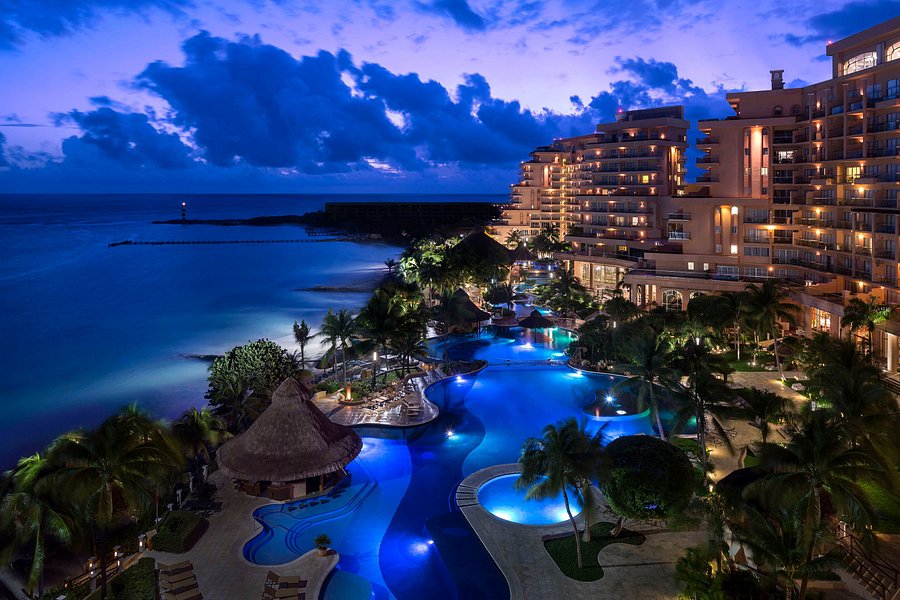 Located on Cancun's most secluded stretch of white sand beach, the Grand Fiesta Americana Coral Beach Cancun offers 602 all-suite ocean front accommodations, each with a private terrace facing the turquoise waters of the Caribbean and lagoon-like pool.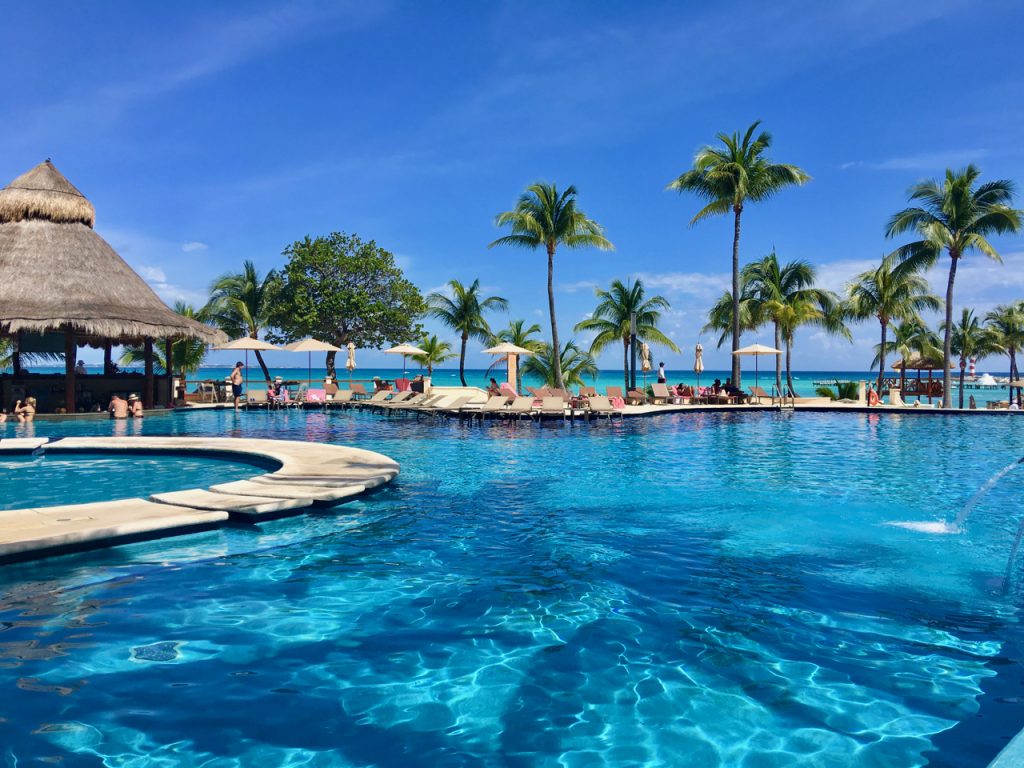 The resort is all-inclusive and is perfect for the whole family to enjoy as there are special activities for children aged 3-12 in the CoralKidZ Club, a 40,000 square foot innovative and interactive "high-tech playground" that features an array of indoor and outdoor activities. The Coral Beach Gem Spa offers innovative treatments. There is a world-class fitness center overlooking the Caribbean Sea complimentary marina activities such as kayaks, paddleboards, and snorkel gear.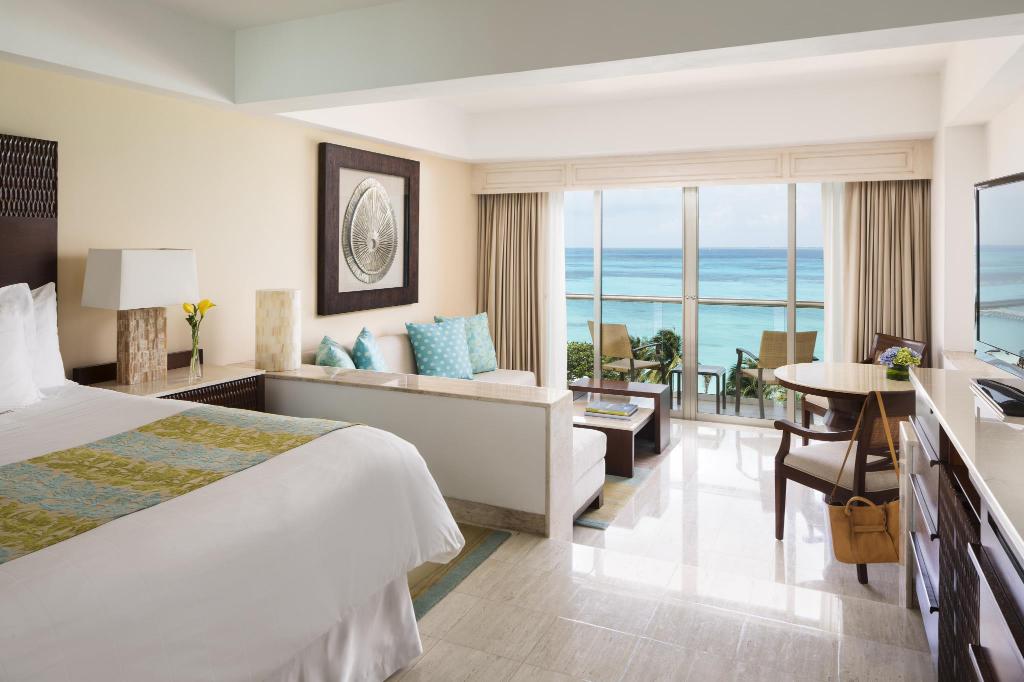 The resorts sports a large meandering lagoon-like swimming pool surrounded by palms and a tropical palapa-roofed swim-up bar. A private secluded stretch of white-sand offers plenty of chairs and umbrellas for guests. Luxury daybeds and beach cabanas can be reserved for an extra fee. A perfect blend of serenity and activity, the resort is steps away from Cancun's vibrant nightlife, entertainment and shopping. For further hotel information, please check www.coralbeachcancunresort.com.
Conference technical sessions will take place in the hotel's Convention Center.
Among the can't miss activities near the hotel are: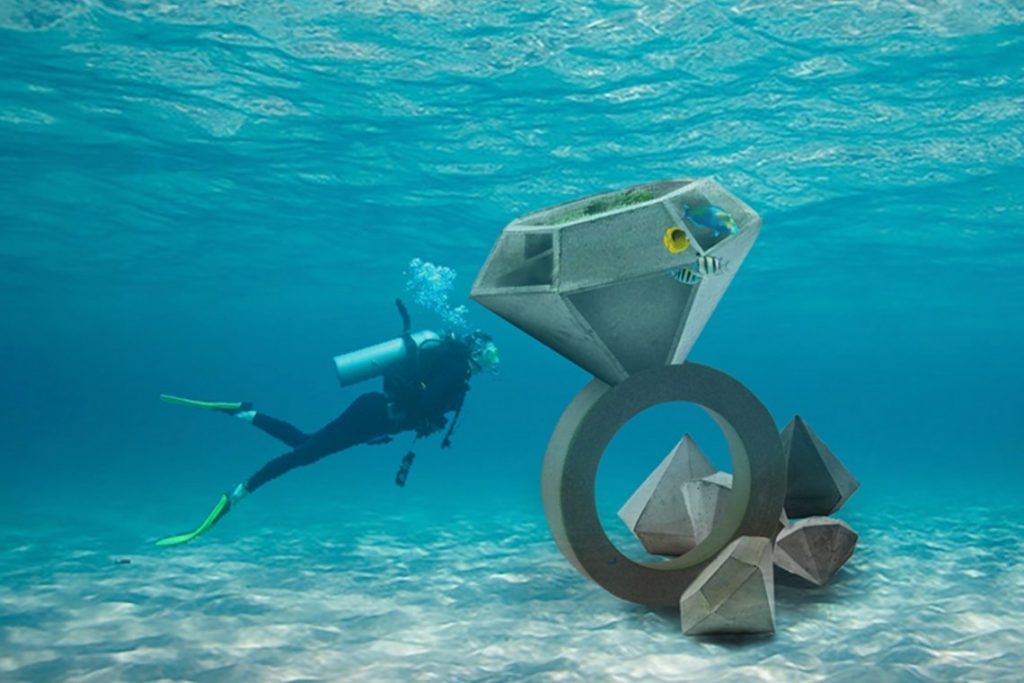 Underwater Museum of Art (MUSA) MUSA, the Underwater Museum of Art, is located in the National Marine Park of Cancun and Isla Mujeres. It has more than 500 sculptures installed on the seabed distributed in three galleries: Manchones Gallery, in Isla Mujeres where the sculptures are located 8 meters. (26 ft.) Deep; Punta Nizuc Gallery and Punta Sam Gallery, both in Cancun, with sculptures at a depth of 4 meters. (13 ft.).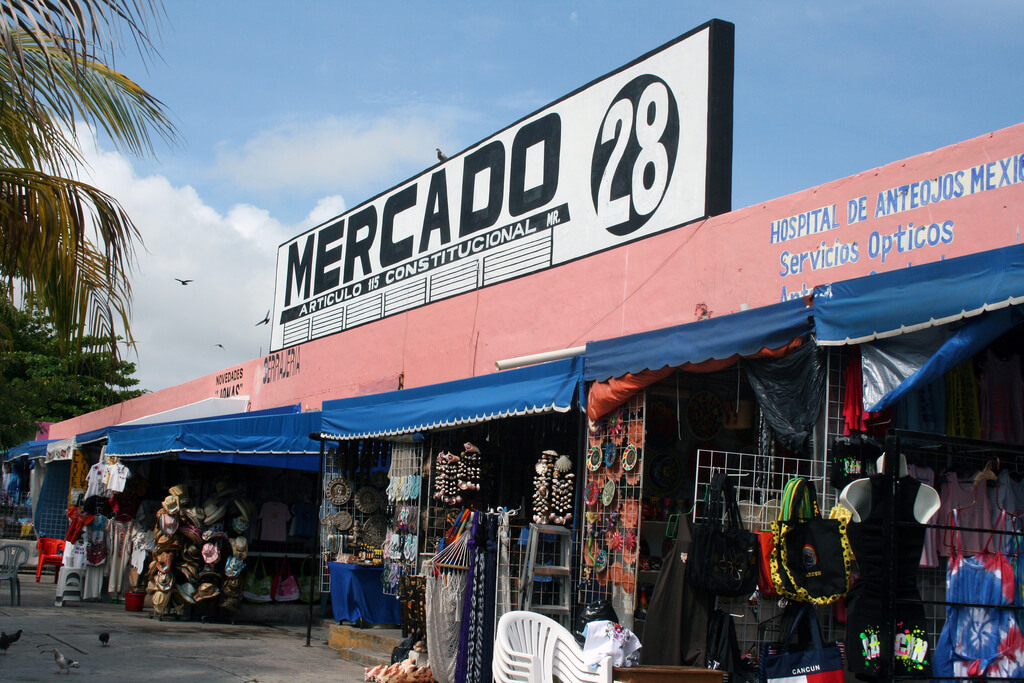 Mercado 28 Located in the center of the city, Market 28 is a true icon of the city of Cancun. Here you can find an immense amount of Mexican souvenirs and handicrafts, also has typical food restaurants with a very good atmosphere.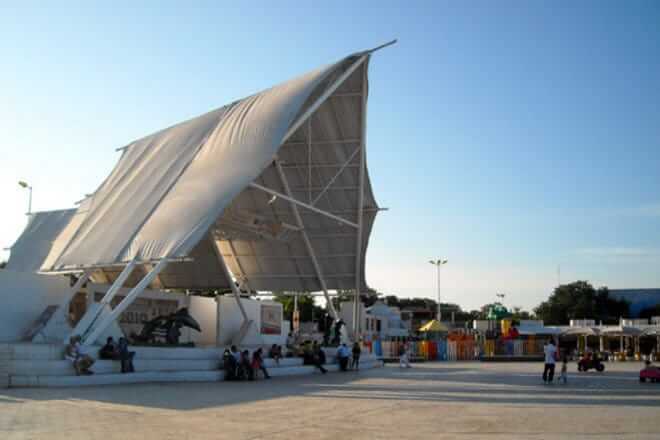 Palapas Park If you're looking to spend a day as a Cancunense, you definitely should go to this place. Located in the heart of the city, just a few blocks from Mercado 28, you can eat Mexican snacks, buy a snow cone to relieve heat, buy hippie crafts and watch a public show, cultural show or musical groups. Be sure to try the delicious marquesitas, a kind of rolled cream that is usually filled with ball cheese. A typical appetizer of the region.
The Cancun Area
Cancún is Mexico's showcase resort destination and is recognized worldwide for its spectacular beaches of fine white sand, fascinating turquoise blue sea and unparalleled weather, as well as excellent air and land connectivity, and a first-class hotel infrastructure that places it as one of the best destinations tourist in the world thanks to everything it offers to its visitors: Outdoor activities, adventure tourism, archeological sites, Mayan culture and history, a variety of gastronomic experiences, spectacular shopping centers, and seductive entertainment offers.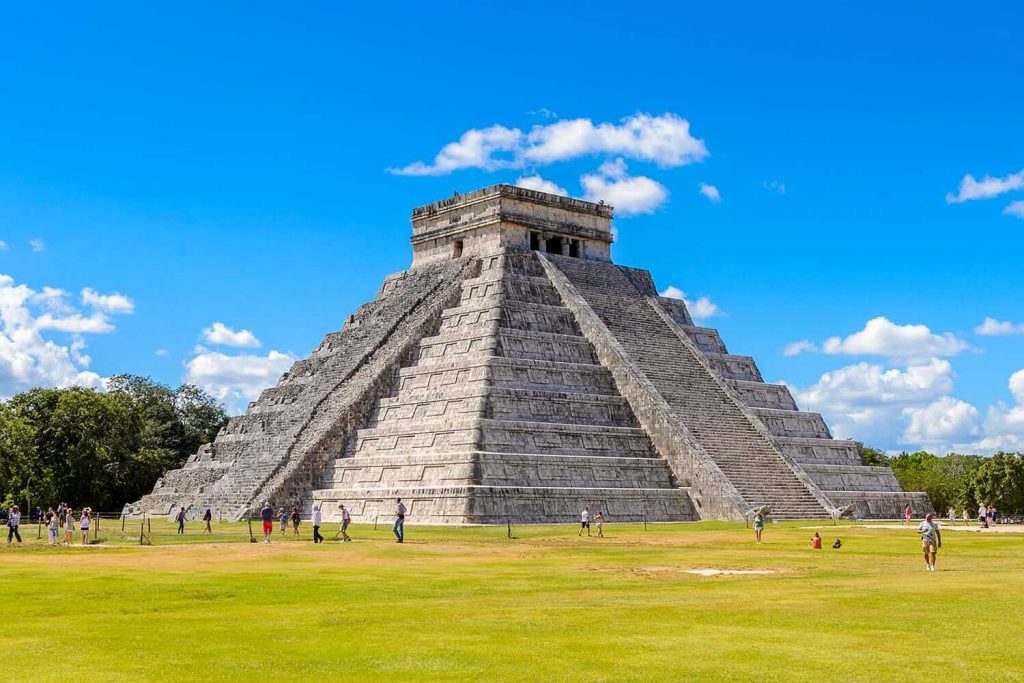 Cancún makes a convenient base for exploring other parts of the Yucatán such as the famous must-see Mayan Ruins at Chichén Itzá (a UNESCO World-Heritage Site) and Tulum. The ruins of Chichén Itzá, the remains of a once-great Mayan city and one of the world's best-known archeological sites, are about two hours away. About 90 minutes south of downtown Cancún are the Tulum ruins, dramatically situated on a cliff overlooking the Caribbean.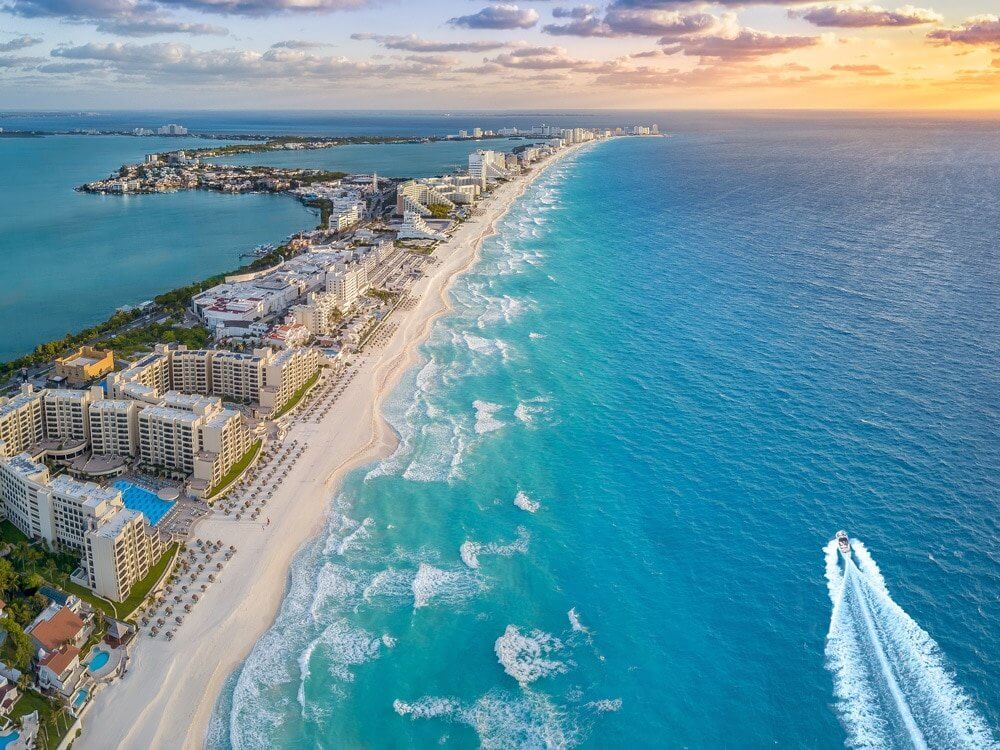 The sixty-mile stretch of Quintana Roo coastline from Puerto Morelos to the town of Tulum is known as the Riviera Maya. It is a rapidly growing region of nature-oriented attractions where visitors can snorkel and dive in cenotes (freshwater sink-holes), view a rich diversity of wildlife and explore beautiful beaches.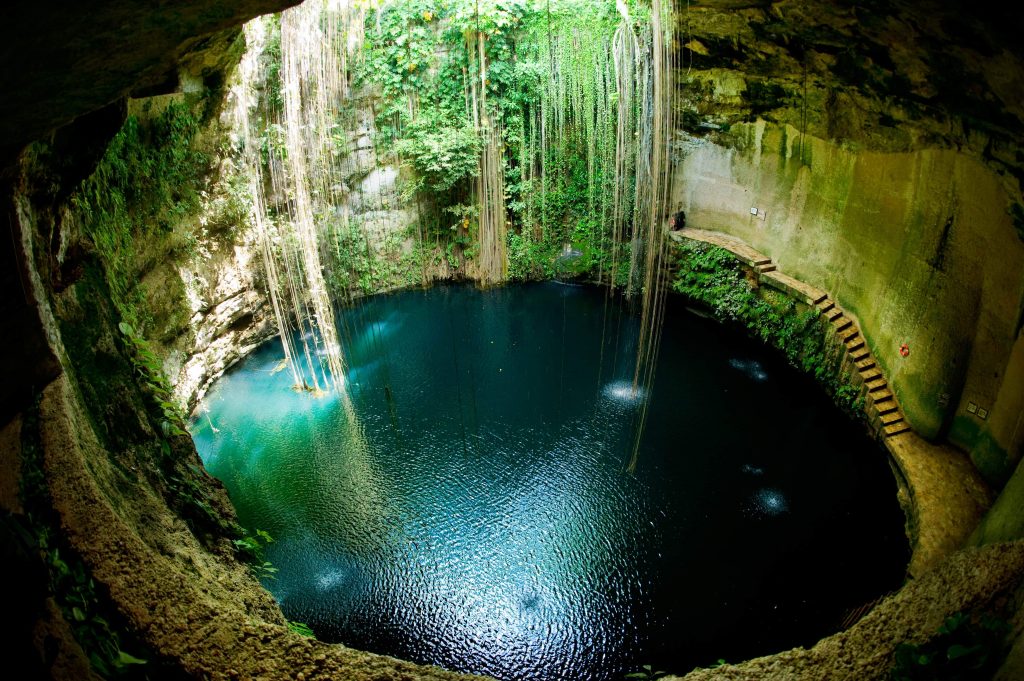 The sport fishing is rewarding, and an offshore coral reef guarantees superb diving and snorkeling. Birdwatching on Isla Contoy is a good activity to explore Cancun's wildlife as are the eco-parks like Xcaret.
Cancún International Airport is on the mainland, about 16 kilometers southwest of downtown Ciudad Cancún and about 10 kilometers from the southern end of Cancún Island. The airport is modern and clearly marked with bilingual signs for arrivals, departures, gates, immigration and restrooms.
Conference Fees
Pre / Post Form
Sponsors
Sponsor Information
General Information about ECI
Engineering Conferences International (ECI) is a not-for-profit, global engineering conferences program, originally established in 1962 that provides opportunities for the exploration of problems and issues of concern to engineers and scientists from many disciplines.
The format of the conference provides morning and late afternoon or evening sessions in which major presentations are made. Poster sessions will be scheduled for evening discussion as well. Available time is included during the afternoons for ad hoc meetings, informal discussions, and/or recreation. This format is designed to enhance rapport among participants and promote dialogue on the development of the meeting. We believe the conferences have been instrumental in generating ideas and disseminating information to a greater extent than is possible through more conventional forums.
All participants are expected both to attend the entire conference and to contribute actively to the discussions. The recording/photographing of lectures and presentations is forbidden. As ECI conferences take place in an informal atmosphere, casual clothing is the usual attire.
Smoking is prohibited at ECI conferences and conference functions.
Engineering Conferences International
32 Broadway, Suite 314
New York, NY 10004
T: 1-212-514-6760
F: 1-212-514-6030
E-mail: info@engconfintl.org