An ECI Conference Series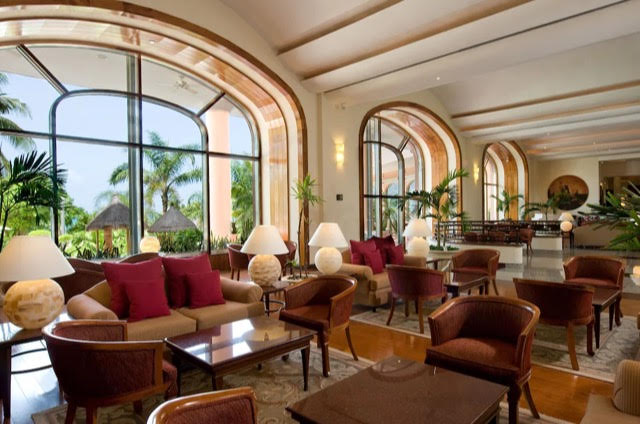 April 23-28, 2023
Grand Fiesta Americans Coral Beach Hotel
Cancun, Mexico
CCE XVIII Poster Awards
Best Overall Poster
Min Lu (University of Minnesota)
Synthetic Cell Lines for Recombinant Adeno-Associated Virus Production
Second Prize
Lauren Cordova (University of Delaware)
Prediction of CHO Cell Line Stability Using Expression of DNA Repair Genes
Third Prize
Marc Hein (Max Planck Institute)
Continuous harvesting of retroviral murine leukemia viral vector particles in a high cell density perfusion cultivation
Honorable Mentions
Su Hyun Kim (KAIST)
Genome-wide CRISPR-Cas9 screen identifies hyperosmotic stress resistant genes in Chinese hamster ovary cells
Michelle Yen Tran (McGill University)
Integrated semi-continuous manufacturing of lentiviral vectors
Xiangchen Cai (University of Michigan)
Elucidating dipeptide utilization and metabolism by CHO cells for improved cell culture performance
Invitation only conference

This conference is by invitation only. Invitees will be sent an email with a link to the conference registration page.
Attendance at this conference is restricted to those fully* vaccinated against Covid-19.
Your registration will not be considered complete until your proof of vaccination is uploaded via the registration portal and verified by ECI staff. Acceptable proof includes copies of a U.S. CDC vaccination card or a certificate/document (listing your full name as it appears on your government issued ID) issued by the relevant health agency in your country of residence along with a government issued photo ID, such as a driver's license or passport. Please do not upload a QR code as proof because ECI does not have a compatible QR code reader due to region difference. If you have questions about these requirements, please email Kathy@engconfintl.org
* Two doses of an FDA or WHO authorized Covid-19 vaccine plus appropriate boosters, received at least 14 days prior to the conference OR one dose of an FDA or WHO authorized single dose Covid-19 vaccine, received at least 14 days prior to the conference.
We are all in this together. Thank you for being part of our community and following these policies. We look forward to see you in person very soon.
Click for CDC information on Covid vaccines.
About This Conference
Since its beginning in 1988, the Cell Culture Engineering Conference series has been a very influential forum for leaders and experts from academic, regulatory, and industrial backgrounds to convene and discuss cell culture and related advancements that impact a growing spectrum of modalities including recombinant biologics, cell and gene therapies, and viral vaccines. Rapid advances in the field over the last few years coupled with vaccine and therapeutic development experiences from the pandemic have resulted in innovation and novel learnings that are ideal for stimulative discussion and debate.
Exceptional effort had been put into the CCE XVII Tucson conference that, unfortunately, had to be cancelled and we thank the chairs, Gargi Maheshwari, Jamey Young, Tim Charlebois and other community members who had contributed towards constructing that concept. We will build on that excellent foundation and design a compelling program for CCE XVIII which we intend to have in-person in Cancun in April 2023. CCE XVIII welcomes invited participants across all walks of the practice of cell culture and related technologies and will provide a platform for exchange of cutting-edge scientific and technological advances and related discussions and debates that can help share the future of the discipline.
It was May 2018 when our community was last together at the Tampa CCE XVI conference and we are very excited to host CCE XVIII in April 2023. We look forward to working with some of you on the planning of the conference and to interacting with all of you at the conference.
– Laura, Tongtong, and Chetan
Conference Organization
Conference Chairs
Laura A. Palomares, Instituto de Biotecnología, UNAM
Chetan Goudar, Amgen
Tongtong Wang, Genentech
CCE Steering Committee
Dana Andersen (Denali Therapeutics, USA)
John Aunins (Janis Biologics, USA)
Mike Betenbaugh (Johns Hopkins University, USA)
Barry Buckland (BiologicB LLC, USA)
Jeff Chalmers (The Ohio State University, USA)
Tim Charlebois (NIIMBL, USA)
Matt Croughan (Claymore Bio LLC, USA)
Chetan Goudar (Amgen, USA)
Peter Gray (University of Queensland, Australia)
Sarah Harcum (Clemson University, USA)
Wei-Shou Hu (University of Minnesota, USA)
Beth Junker (Bioprocess Advantage, USA)
Amine Kamen (McGill University, Canada)
Robert Kiss (UPSIDE Foods, USA)
Konstantin Konstantinov (Codiak Biosciences, USA)
Lynne Krummen (Vir, USA)
Kelvin Lee (University of Delaware, USA)
Mark Leonard (Allogen Therapeutics, USA)
Gargi Maheshwari (BMS, USA)
Laura Palomares (Instituto de Biotecnología, UNAM, Mexico)
Jamie Piret (University of British Columbia, Canada)
Octavio Ramirez (Instituto de Biotecnología UNAM, Mexico)
Anne Skaja Robinson (Carnegie Mellon University, USA)
Gene Schaefer (NIIMBL, USA)
Raghavan Venkat (AstraZeneca, USA)
Tongtong Wang (Roche, USA)
Jamey Young (Vanderbilt University, USA)
Weichang Zhou (WuXi Biologics, China)
Early Careers Pre-Conference (ECP)
Mission: To develop early careers in cell culture by offering perspectives, empowering connections and engaging minds

Chairs:
Ioscani Jiménez del Val, Chemical & Bioprocess Engineering, University College Dublin, Ireland
Amanda M. Lewis, Senior Director, Quality Operations Moderna PCV, Ayers, MA
Join us for a new, special preconference in advance of Cell Culture Engineering XVIII focused on early-career investigators in our field. Selected attendees will arrive one day early (Saturday afternoon) and participate in activities focused on industrial and academic career development within the cell culture sector. Planned activities include:
Crash course lectures in key, technical topics faced by the industry today
Workshops focused on successful interviewing skills, securing academic research funding and establishing collaborative research programs
Q&A panel with industry and academic leaders focused on work-life balance
As a small group, we will have the opportunity to dig deeply into these aspects and how they relate to the early years of one's career within the cell culture community.
On Sunday afternoon, we will transition into the main conference with a selection of rapid-fire poster highlights on the main podium, followed by a fun, mixer activity leading up to the CCEXVIII opening keynote talk.

Please indicate your interest in attending the Early Careers Preconference during the CCEXVIII registration process. Attendance is by invitation only, and preference will be given to attendees who meet the guidelines outlined below. Participants who do not meet all of the criteria may be invited pending space availability. Please note that attendees must receive an invitation to the CCEXVIII meeting to be considered for the Early Careers Preconference.
Eligibility guidelines:
Industry participants: PhD with 0-3 years' experience, BS/MS with 0-6
years' experience
Academic participants: Untenured faculty, post-docs, and students
with 3+ years in grad school
Important additional information:
We are currently raising funds to support the ECP and aim to defray any additional costs to session participants.
If your company is interested in sponsoring the ECP, please contact the CCEXVIII Chairs.
Early Careers Pre-Conference (ECP) Registration Fee
Single Occupancy – not sharing with participant or guest
US $595.00
Double Occupancy – sharing with a participant or guest.
If you do not have a roommate, we will try our best to pair you up with someone of the same gender. If we cannot find you a roommate, we will change your registration to the Single Occupancy rate and notify you of the extra fees.
US $460.00
Keynote Speakers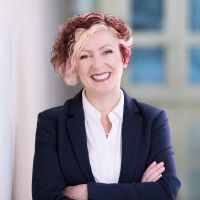 Alison Moore, PhD, is the Chief Technical Officer for Allogene, overseeing product sciences, supply chain, manufacturing, quality, and technical operations. Alison has extensive experience in all aspects of biomanufacturing and CMC product development, working in both operations and research and development. She most recently served as Senior Vice President, Process Development, at Amgen. Previously, she held senior roles at Amgen in Operations Technology, Process and Product Engineering, and Corporate Manufacturing. Prior to these positions, she was Vice President, Site Operations, at Amgen's Fremont, Calif., manufacturing facility. Before joining Amgen, Alison was a Director in Chemistry, Manufacturing and Controls, Regulatory Affairs, at Genentech. She holds a PhD in cell biology and a bachelor's degree in pharmacology with honors from Manchester University, England. Following her doctoral degree work there, she was a postdoctoral research fellow at the Medical University of Lübeck, Germany, and at Genentech.
Guangping Gao, PhD is the Co-Director, Li Weibo Institute for Rare Diseases Research, Director, Horae Gene Therapy Center and Viral Vector Core, Professor of Microbiology and Physiological Systems, Penelope Booth Rockwell Professor in Biomedical Research, University of Massachusetts Medical School; Elected fellows, both the US National Academy of Inventors (NAI) and American Academy of Microbiology; Past president, American Society of Gene and Cell Therapy.

Dr. Gao is an internationally well recognized gene therapy researcher who has played a key role in the discovery and characterization of new family of adeno-associated virus (AAV) serotypes, which was instrumental in reviving the gene therapy field, hugely impacting many currently untreatable human diseases. For 30+ years of his scientific research career, Dr. Gao has primarily focused on molecular genetics and viral vector gene therapy of rare genetic diseases, encompassing disease gene cloning, causative mutation identification, pathomechanism investigation, animal modeling, novel viral vector discovery and engineering for in vivo gene delivery, vector biology, preclinical and clinical gene therapy product development, viral vector manufacturing for preclinical and clinical gene therapy applications as well as technology platforms development as novel approaches for human gene therapy.

Dr. Gao has published 340 research papers, 6 book chapters, and 5 edited books. Dr. Gao holds 227 patents with 465 more patent applications pending. He serves as Executive Editor-In-Chief of Human Gene Therapy, Senior Editor of the Gene and Cell Therapy book series, Associate Editor of Signal Transduction and Targeted Therapy, and on Editorial Boards of several other gene therapy and virology journals. Dr. Gao has been ranked as the World Top 20 Translational Researchers for several years in a row by Nature Biotechnology.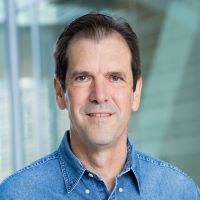 Raymond Deshaies, Ph.D., is senior vice president, Global Research

Prior to joining Amgen, Deshaies served as a professor at the California Institute of Technology (Caltech) and an executive officer in Caltech's Division of Biology and Biological Engineering. He was also an investigator at the Howard Hughes Medical Institute. He has published over 150
papers on various subjects including discoveries of Sec61 translocon, cullin–RING ubiquitin ligases, and proteolysis-targeting chimeric molecules (Protacs).

In addition to his academic work, Deshaies co-founded Proteolix in 2003. In 2011, he cofounded Cleave Therapeutics.

Deshaies holds a bachelor's degree in biochemistry from Cornell University and a Ph.D. in biochemistry from the University of California, Berkeley. He is also a member of the American Academy of Arts and Sciences and National Academy of Sciences. In 2022, Fierce Pharma named Deshaies as one of the most influential people in biopharma.
Conference Sessions
Session 1: Multispecific Modalities: Commercialization Successes and Future Trends
Session Chairs: Inn Yuk (Genentech) and Christopher Howard (The University of Queensland)
Multispecific modalities have emerged at the forefront of next-generation therapeutics by creating new possibilities for drug targeting. Unlike conventional modalities with a single drug-target interface, multispecific modalities engage multiple (two or more) entities to form multiple drug-target interfaces. In addition to providing enhanced targeting and therapeutic impact, these novel formats can also be engineered to minimize toxicity and maximize binding, functionality, and efficacy. While multispecific modalities have revolutionized the paradigm for drug targeting and delivered new treatments for patients, the inherent complexities of these modalities have also introduced new challenges to multiple aspects of manufacturability. This session will showcase successes in the commercialization of multispecific modalities and share lessons learned in overcoming the manufacturability challenges associated with these complex therapeutics. This session will also discuss future trends and highlight advances in different technical aspects of developing commercializable multispecific modalities, including the following: (i) protein engineering approaches to create and optimize novel formats; (ii) cell line engineering strategies to enhance expression; and (iii) bioprocess design considerations to develop scalable manufacturing processes with high productivity and consistent product quality.
Session 2: Cell Line Development: Current State and Future Directions
Session chairs: Zhimei Du (Landmark Bio), Mark Smales (University of Kent) and Jamey Young (Vanderbilt University)
Advances in molecular biology and genome editing tools have expedited cell line development for the production of high-quality biologics. These technologies are complemented by increased genome sequence availability, better understanding of the control of gene expression in industrial host-vector systems, and progress in high-throughput screening strategies. As a result of these rapidly evolving capabilities, the design and application of cell engineering strategies has never been better positioned, nor the opportunities and potential more exciting, to deliver new engineered host cells with enhanced capacity to produce high value and quality biologics. This session focuses on all these aspects that underpin cell engineering, covering novel approaches and/or technologies to deliver engineered and/or selected cells for establishing recombinant cell lines with improved performance. Topics may include direct host cell engineering (e.g., genome editing, site-specific integration or synthetic biology approaches to redesign the cell, manipulation of non-coding RNAs), vector engineering (e.g., vector design and components, inducible systems, codon optimization, control of transcription and translation), novel methods for recombinant clone generation, selection and screening, and novel methods for ensuring, predicting and characterizing clone stability and determining/extending the limit of in vitro cell age for production.
Session 3: Controlling Complexity by Systems and Synthetic Biology for Improved Biologics Production
Session Chairs: Bhanu Chandra Mulukutla (Pfizer) and Nicole Borth (BOKU Vienna)
Since 1987, mammalian host systems have evolved to be the workhorses of biologics production despite their intertwined complex physiological functions making their control in cell culture processes challenging. Systems biology, which employs omics technologies integrated with mathematical modeling, provides a systematic way to study and understand the complexity in a holistic manner. Synthetic biology complements this by providing advanced genetic engineering tools and circuits to modulate such physiological functions. Over the last decade, systems biology approaches were employed by the bioprocessing community in an exploratory fashion towards attaining deeper understanding of routinely used cell lines and cell culture processes. More recently, the combination of systems biology and synthetic biology is being applied towards achieving tangible solutions for specific cell culture process related questions by enhancing and/or fine tuning relevant cellular physiological functions, in particular those that require control of multiple genes or entire pathway/function. This session will mainly focus on such studies that demonstrate tangible outcomes to modulate cell growth, protein or viral vector/particle production, product quality or any other aspects of biologics production. In addition, this session will also focus on studies contriving novel solutions in the form of application of bioinformatics tools or digital twins/mathematical models to address challenges with handling, analysis, and interpretation of big data, typically generated as part of systems and synthetic biology efforts.
Session 4: Advances in Cell Culture Control and Analysis
Session chairs: Marcella Yu (Sutro Biopharma) and Sarika Mehra (IIT Bombay)
Understanding of the relationship between cell culture process control and desirable product quality attributes in protein therapeutics has matured significantly over the past several years. Sophistication in control strategies, analytical outputs and models that link the two has advanced both at the laboratory scale as well as demonstration of implementation and benefit at GMP scale. This session will capture advances in the area of process understanding and process control with the focus on achieving desired product quality attributes. Additionally, topics will include state-of-the-art Process Analytical Technology (PAT) and tools that allow feedback control of the upstream processes, as well as work that demonstrates implementation of these PAT tools in a GMP facility. Genome-scale in silico modeling to predict and modulate product quality responses (including Critical Quality Attributes) and smart integration of artificial intelligence to close the gaps between predicted models and experimental data will also be covered. Additionally, process modeling and tools to analyze big data such as machine learning and artificial intelligence approaches toward heighten level of process understanding and process control will be of interest. Finally, any novel approaches to cell culture process control strategies will also be considered for this session.
Session 5: Engineering Technologies for Cell-based Therapies (CCE for Cell-based Therapies)
Session chairs: John Moscariello (BMS) and Krish Roy (Georgia Tech)
Cell-based therapies have transformative potential for treating complex diseases, and are rapidly becoming an important product area for the biopharmaceutical industry. However, reproducible and scalable manufacturing of therapeutic cells, with high and consistent quality at a reasonable cost has been challenging—underscoring the need for significant innovations. This session will focus on engineering tools and technologies for reproducible manufacturing of therapeutic cells, including licensed cell types like T cells, and emerging cell types, e.g. NK cells, B cells, Macrophages, HSCs, MSCs, and iPSCs or iPSC-derived cells. Specifically, abstracts related to the tools and methods related to advanced cell engineering and universal/allogeneic cell production, improved bioprocessing to reduce culture time and cost or to selectively expand the most safe and potent cell subsets, deep cell characterization including multi-omics approaches, in-line process and product monitoring, feedback and process control, data analytics for critical quality attribute (CQA) and critical process parameter (CPP) identification, and process and supply chain modeling, are welcome.
Session 6: Production of Viral Vectors and Other Emerging Therapeutic Modalities
Session chairs: Scott Estes (Codiak Bio) and Paula M. Alves (IBET & ITQB NOVA)
This session will highlight recent bioprocessing progress beyond the well-established realm of protein therapeutics, emphasizing production of viral vectors, vaccines and other emerging therapeutic modalities. The present surge of clinical trials that rely on viral vectors for gene delivery indicates that gene therapy is becoming a viable therapeutic modality and may soon provide cures for a broad range of human diseases. However, significant strides are needed in vector production process efficiencies and industrialization to deliver COGs for small orphan indications that support reimbursement rates acceptable to both sponsors and payers. Progress on this front is also needed for indications with larger patient populations and/or large doses to meet the demand for these therapeutics. Second with the world still grappling with the global coronavirus pandemic, efforts focused on technology innovations in the vaccine space have become of great interest. While the development and implementation of mRNA based vaccines has been extraordinarily successful in blunting the severity of the outbreak, there is still the need for next generation vaccines that are more broadly protective and have longer effectiveness. This session encourages submission of abstracts describing innovative work enhancing viral vector productivity and robustness through vector engineering, host cell line optimization and/or process development as well as abstracts describing innovations in the production of next generation vaccines, oncolytic viruses, exosomes and other non-viral therapeutic delivery systems.
Session 7: Advances in Integrated Continuous Bioprocessing
Session chairs: Massimo Morbidelli (Politecnico di Milano) and Jason Walther (Sanofi)
Progress continues to be made on the application of continuous principles in biomanufacturing. Advances both on technical and financial dimensions have been made and there is improved understanding of capital deployment, speed, and productivity targets necessary to make continuous processes an attractive commercial manufacturing approach. Additionally, multiple sponsors have had positive interactions with regulatory agencies who have expressed support for new technologies. We are also starting to accumulate GMP experience around unit operations leading up to drug substance manufacturing, including the deployment of PAT and process control strategies to enable reliable operation. The intent of this session will be to highlight the state-of-the-art in integrated continuous bioprocessing for drug substance production. The latest advancements in cell culture and purification processes with an emphasis on integration will be included as will topics related to PAT, process control and digital twins. Topics related to process economics that can direct strategies for the design, construction, and licensure of manufacturing plants will also be discussed.
Call for Abstracts
Dear colleagues in the CCE community,

ECI and the CCE-XVIII organizing committee are excited to host next year's meeting in person in Cancun and this is a reminder to submit abstracts for oral presentations by September 30th and October 15 for poster presentations. To enable conference participants to share their latest cell culture advances, abstract submissions from CCE-XVII will not be carried over and we request potential participants to make de novo oral and poster abstract submissions to CCE-XVIII using the link in this email.

Laura, Chetan, and Tongtong
Abstract Submission
Detailed session descriptions are available above. Please use these descriptions to pre-select up to three sessions where you believe your work fits best.
Abstracts (one page maximum) that include specific results and conclusions to allow a scientific assessment of the proposed oral presentation are invited.
Abstracts must be submitted electronically and prepared according to this template: docx or doc.
Oral abstract submission deadline: September 30, 2022
Poster abstract submission deadline: October 15, 2022
Abstracts of all presentations will be made available to conference participants prior to the start of the conference.
Awards will be presented to the top three student posters.
Workshops Description and Summary
Chairs:
Anurag Khetan (Bristol-Myers Squibb, USA)
Margarida Serra (iBET, Portugal)
Workshop 1
Title: Advances and Challenges with Tech Transfer, Scale-up, and Comparability
Chairs: Diana Ritz (GSK), Claudia Berdugo (Catalent), Kelly Wiltberger (Biogen)
Description
Scale-up, tech transfer, and comparability have been long-standing important topics in the biopharmaceutical industry. As an industry, we have advanced strategies over the years to increase scale-up and tech transfer success rates, but some surprises still arise and new modalities present unique challenges. Additionally, compelling process drivers (e.g., product quality and increased productivity) have led to more significant late phase changes which require sound rationale and data sets to support a clear comparability strategy, often on accelerated timelines.
This workshop aims to answer the following questions:
What tech transfer or scale-up best practices and tools will yield a high success rate?
How are we leveraging fundamental and governing equations with experience and other tools like CFD modeling?
What challenges are we facing when scaling up to SUBs vs. stainless steel bioreactors?
What gaps remain preventing 100% scale-up success rates and how can we solve them?
Have 'platform' processes made our lives easier, or maybe not?
What approaches can be leveraged across modalities (protein biologics, gene therapy, cell therapy) and across process modes (fed-batch, perfusion, etc.)?
Are there special considerations for cell and gene therapies and/or other modalities?
What are robust statistical tools and acceptable arguments for supporting comparability of complex process changes?
How can we use innovative, "outside-the-box" approaches to scale-up, tech transfer, and comparability to better understand our processes and meet ever-accelerating timelines?
Real-world case studies will be used to frame interactive discussions about the above questions and other hot topics identified via a pre-conference survey. Please join us for an engaging discussion that will leverage our collective experience and further drive advancements in the field!
Workshop 2
Title: How can We Leverage Learnings from Standard Biologics and Biosimilars to Develop and Characterize New Biologic and Cell/Gene Therapies?
Chairs: Arthi Narayanan (Genentech), Octavio T. Ramirez (Universidad Nacional Autonoma de Mexico), Yao-Ming Huang (Eli-Lilly)
Description
We have learned a lot about our products and processes over the last two decades through process development and characterization. The development of biosimilar products has also spurred a new round of deeper investigation and understanding of the variability of our manufacturing processes and how to reconstruct product quality profiles using different cell lines.
Come and join us to discuss how all this learning has and will impact the way we approach process development for biologics and new modalities such as cell and gene therapy products.
This workshop aims to answer/discuss the following questions:
How have process development strategies and associated risk assessments matured?
How can prior knowledge be leveraged in process characterization strategies?
Share examples leading to reduction in the number of scale-down studies thus saving time and resources
How much knowledge is gained during early development versus process characterization?
How lean can we get w/o compromising process performance/product quality – merits of standardization/platform processes
How does continued improvement in analytical capabilities impact process development?
Are there game changing PAT tools worth mentioning – real time monitoring, predictive controls, automation, modeling, AI/ML?
What can we learn from biosimilar development and how has this informed development of innovative products?
How can all the learning impact and help the development of new modalities such as cell and gene therapy?
Have the above learnings resulted in changes in regulatory expectations?
How has the process validation landscape evolved?
Filing strategies for BTD (breakthrough therapy designation)
Workshop 3
Title: Opportunities and Challenges to Bring Clinical and Commercial Cell and Gene Therapies to More Patients
Chairs: Andy Snowden (Janssen), Sean Palecek (University of Wisconsin), Mercedes Segura (ElevateBio)
Description
In recent years, the cell and gene therapy space has exploded with a significant increase in the number of ongoing clinical trials and the number of INDs filed each year to treat a myriad of disease indications. This is an exciting time for the field of cell and gene therapy, but currently CMC and manufacturing challenges may limit our ability to make these groundbreaking treatments widely available as well as accessible to patients at a reasonable cost. Come and join us for a highly interactive discussion on the novel opportunities and unique challenges within this rapidly emerging new therapeutic area; where novel science, engineering, and technology developed in both academia and industry are driving development, manufacturing, and commercialization of innovative therapies. Share your insights and expand your knowledge; learn about the highs, the lows and all the new unknowns; get an idea of the specific challenges and opportunities that cell and gene therapies bring us; and brainstorm strategies for how we can work together to deliver cell and gene therapies to patients who need them.
Workshop 4
Title: Acceleration to the Clinic and Market in the Post-COVID Era
Chairs: Nick Abu-Absi (Abbvie), Weichang Zhou (Wuxi) and Shailen Singh (Merck)
Description
Three years ago, the entire globe entered lock-down in an effort to contain the spread of COVID-19, which has been implicated in over 6 million deaths to date. As schools and workplaces turned to remote options the world looked to the biopharmaceutical industry for effective treatments and vaccines to restore a degree of normalcy to life – and we delivered. Multiple companies were able to achieve record breaking timelines from DNA to IND in less than 5 months through implementation of new technologies, increased tolerance for business risks and enhanced cooperation with health authorities. Now companies are looking to leverage these experiences to develop new workflows to enable sustained speed to deliver increasingly complex pipelines to the clinic. At the same time, extremely competitive markets driven by the continued, unmet medical needs of patients are placing major demands on late stage development timelines. Too often these asks are de-coupled resulting in costly and intense risk mitigation measures to get to market. This workshop will address how we can continue to progress from gene to IND and then from IND to filing/approval in record times while maintaining Quality, Safety, Cost and Efficiency. Through examination of various case studies using different drug classes and scenarios we aim to capture experiences and best practices from across the industry. Themes will include how best to leverage cross functional teams, implementation of new technologies, risk assessments, process and analytical platforms, modular facilities, prior knowledge and post approval life cycle management.
Workshop 5
Title: Advances in Cell Engineering and Alternate Expression Systems
Chairs: Christina Alves (Takeda), Susan Sharfstein (SUNY Polytechnic Institute), Ana Coroadinha (iBET/ITQB-NOVA)
Description
In this workshop, we will discuss the latest advances in cell engineering and how these advances facilitate product improvement, including production of recombinant proteins, cell therapies and viruses or remove obstacles in development of challenging, novel molecules to treat previously intractable conditions.
We will also discuss applications of these advances in genome engineering such as improved cell culture performance, improved downstream processing, improved product quality attributes, etc. In addition, we will explore how advances in genome engineering have the potential to improve alternative expression systems such as human and non-mammalian hosts. The benefits and challenges of producing biologics in these systems will be discussed. Finally, we will review some of the challenges that arise in efforts to apply novel gene editing technologies to bioprocessing applications and conclude with new insights and solutions and thoughts about what the future will bring.
Workshop 6
Title: Industry 4.0: Big Data, Machine Learning and Artificial Intelligence in Cell Culture
Chairs: Seongkyu Yoon (University of Massachusetts, Lowell), Madhuresh Sumit (Sanofi), Ravali Raju (Amgen)
Description
The digitization of manufacturing, also known as the Industry 4.0 revolution, is the driver behind multiple new technologies and innovations bringing the promise of immeasurable benefit to cell culture applications and to biotechnology as a whole. Big data, the Internet of Things, artificial intelligence/machine learning, autonomous equipment including robotics, and additive manufacturing (3D printing) are all buzzwords associated with this unique transformation. However, what is the reality of the true value of these technologies? This workshop will include a brief introduction to the Industry 4.0 concept with a focus on data modeling and big data analyses along with descriptions provided on how industry is utilizing these tools to its advantage. After reviewing case studies in a smaller group setting, we will facilitate an open discussion about data related challenges as applied to the cell culture field, and potential solutions. Participants will come away with an appreciation for how big data statistical tools can (or cannot) help address cell culture challenges to enhance our productivity and reduce development timelines.
Workshop 7
Title: Perfusion Technology: Challenges and Future Strategies
Chairs: Leda Castilho (UFRJ), Michael Borys (BMS), Veronique Chotteau (KTH)
Description
Perfusion cell culture in the biologics industry has been traditionally confined to the production of labile molecules. Single-use technology, advances in process monitoring and control, and the need for process intensification have raised the question if perfusion technology will be broadly used also for stable molecules. In the workshop, we will discuss different topics around perfusion cultures. Participants will be encouraged to share insights and ask challenging questions. We will work together to map out what is the current situation and discuss where gaps exist. We will then address which new solutions are needed for the future. We encourage the participants to discuss real case studies of e.g. process development, manufacturing or lifecycle management, debating advantages and disadvantages of adopting a continuous process strategy, considering the landscape and practical implications, and proposing a path forward. Topics that will arise during this strategic discussion may include the following:
– Are the actual technical solutions in terms of equipment and media fitting the needs, e.g. cell retention device, oxygenation, culture media, etc.
– Are there hurdles in terms regulatory strategy, e.g. process characterization, tackling long duration of process, that need new ways?
– Which strategy should be adopted to decide the process modality, fed-batch vs. perfusion, or hybrid solution, e.g. COGS, product quality, legacy stainless-steel infrastructure, risks, CMO, transfer fed-batch to continuous, etc.?
– Which enabling technologies such as PAT, feed-back control, data storage and treatment, do we need?
– Do we have the suitable tools for scale-up and scale-down, and do they give us satisfying information for downstream integration considerations? – How can we apply continuous culture to non-glycoprotein/mAb modalities?
Workshop 8
Title: Actionable 'omics in Cell Culture and Bioprocessing: Best Practices and Opportunities
Chairs: Nathan Lewis (University of California, San Diego), Paula Meleady (Dublin City University) and Henry Lin (Sanofi)
Description
Omics technologies have emerged to be standard tools in research and development. However, the scale of the data can pose challenges in study design, analysis, and interpretation. Even more importantly, there is a fundamental need to derive actionable knowledge from these data. In this workshop, attendees will hear from several experts about brief examples of successful use of a wide range of 'omics tools to guide cell culture and bioprocess optimization. Available data types will be described and insights will be provided on how one may use these data to inform meaningful actions, such as changes in bioprocessing or cell engineering strategies to solve major challenges in upstream, downstream, and formulation. Best practices will also be introduced for study design and planning for the end goal of the questions asked, including proper study design to avoid batch effects, minimize artifacts, and ensure an adequate sample sizes. Beyond the experimental execution, 'omics analytics and data analysis, biological interpretation, hypothesis generation, and follow-up testing/validation are crucial to the end goal of an 'omics study. This workshop will be an interactive venue for discussion of research challenges people face and designs of omics strategies that could be used, and how the data can effectively provide results that can be reduced to practice. This workshop will empower attendees with: 1. A better understanding of what one can do with omics, and a mindset of using omics for identifying actionable items; 2. an idea of best practices for study design with omics and necessary resources for effective studies; and 3. ideas on how omics can be applied to their specific challenges.
Martin Sinacore Awardees
2021 Martin Sinacore Young Investigator Award Co-Winners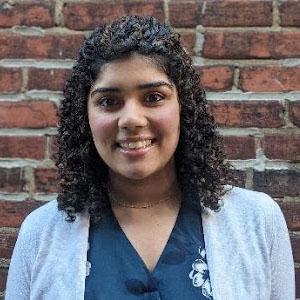 Pooja Jambunathan works in Biologics Process Development and Commercialization group at Merck, where she supports commercialization and lifecycle activities for biologics. She joined Merck in 2017 after completing her Ph.D. in Chemical Engineering at the University of Minnesota. Since joining Merck, she has led a geographically diverse team to develop a global scale-down model across multiple small-scale labs to troubleshoot manufacturing investigations and to mitigate supply chain risks thus ensuring uninterrupted supply of the blockbuster immune-oncology drug Keytruda to patients worldwide. Her role as the upstream lead for technology transfer of processes to external contract manufacturing organizations (CMOs) and internal manufacturing sites has helped to increase process understanding and robustness for existing and future commercial biologics.
Pooja has a strong understanding of global healthcare issues in emerging countries and a strong technical knowledge for global drug development considering geographic and organizational diversities. She has made positive impact on a global level working with NGO partners to improve access and affordability of essential medicines in Tanzania. During this assignment, her leadership and dedication to global health led to capacity gains and improved access to healthcare for the local communities in Tanzania.
As an Equity, Diversity, and Inclusion (ED&I) champion, Pooja has led teams both at Merck and in graduate school aimed at making the workplace a connected and diverse community where individuals can bring their full selves to work. As a Women's group coordinator in graduate school, she organized outreach programs at local schools to encourage young girls to join STEM field. Currently she leads a cross-departmental team that focuses on addressing workplace diversity through participation in ED&I conferences and raising ED&I awareness through facilitated workshops.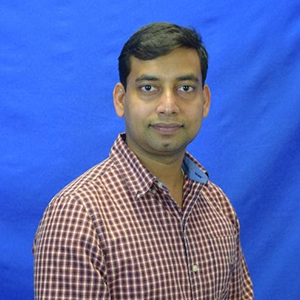 Madhuresh Sumit joined the Upstream Process Development group at Pfizer in 2016 after completion of a Chemical Engineering Masters and a Biophysics PhD at the University of Michigan – Ann Arbor. In his PhD work, Madhuresh employed mathematical modeling and cell culture experimentation to dissect temporal dynamics and information processing mechanisms in a mammalian cell signaling pathway.
At Pfizer, Madhuresh worked in collaboration with MIT on Post-translational Modification (PTM) project that resulted in significant advancement in precision control of N-glycosylation in CHO cell culture using systems and synthetic biology approaches. Madhuresh developed systems biology tools and mathematical models for accurate prediction and pro-active control of temporal variations in N-glycans in the recombinant proteins produced in CHO cells during a fed-batch process.Furthermore, has contributed significantly to the in-silico modeling and big data analytics in upstream bioprocessing in various industry consortia. In addition to engaging in research and technical development over his ~4-year industrial career, Madhuresh has played a key-role in the advancement of multiple innovative molecules in Pfizer's early-stage pipeline.
Cell Culture Engineering Awardee
2021 Cell Culture Engineering Award Winner
Manuel Carrondo


• Professor of Chemical and Biochemical Engineering, Universidade Nova de Lisboa
• Founder of iBET – Instituto de Biologia Experimental e Tecnológica and GenIBET Biopharmaceuticals
Manuel Carrondo's over thirty years of service to cell culture is due to strong partners and supporters of iBET – Instituto de Biologia Experimental e Tecnológica, which he founded in Oeiras, near Lisboa in 1989 (www.ibet.pt).
Daniel I.C.Wang gave Manuel the entrance to the CCE "boiling pot" he directed at MIT's BPEC (visiting in1984 and 1988) and its outstanding network. Joachim Klein, director of Geselschaft für Biotechnology Forschung, Braunschweig, GBF (now Helmholtz) (visiting 1989) opened the door to the European biotechnology core. Both kept membership of iBET´s Scientific Advisory Board for almost twenty years, proposing challenging ideas and broadening iBET's operation. John Aunins, Danny's ex-Ph.D. student and iBET champion, exposed iBET to Merck & Co, where Barry Buckland was building the "industrial" CCE powerhouse, while Hansjörg Hauser, molecular cell and virus geneticist at GBF contributed the "bio" to the "technology" at iBET. Over the last decade, Clive Wood (BI) became a key supporter for Translational Medicine inroads at iBET
Having been able to motivate top students into Ph.D.'s., Manuel could afford "risk taking" in process development – from perfusing and purifying retroviral vectors (late 90's) to expanding and differentiating hESC (mid 2000's), always bridging USA and EU partnerships, as CCE was absent in Portugal. José Luís Moreira ( 2014), first CCE Ph.D. student and enthusiastic "icebreaker" and Paula Alves, iBET's CEO since 2012, deserve special mention.
In 2006, Manuel founded GenIBET Biopharmaceuticals (www.genibet.com),a spin-off to produce proteins, cells and viruses for phase I/II clinical trials. Joerg Reinhardt, then COO at Novartis, committed Siena vaccine team to be GenIBET's launching partner. The scientific, technological and personal trust the iBET/GenIBET team built with very knowledgeable partner companies made the risk pay for various oncolytic viruses or the first and following mRNA lots for Moderna (2015-2018) as well as Seres C. difficile microbiome product (2016-ongoing).
Process development areas impacted by Manuel include:
Monoclonal antibodies: (from 1990) effects of culture systems and hydrodynamics, cell lines, cell aggregation and substrate metabolism on product quality including glycosylation profile.
Viruses: (from 1994) as competition in Mabs became too strong for a small lab, iBET transitioned to viruses, applying them for candidate vaccines and gene therapy. Adeno-, baculo-, retro-, lenti-, and adeno associated viruses have been targeted for process development, both up- and downstream, continuous process integration being a current target.
The baculovirus – insect cell platform has also been extensively developed for production of proteins and viral like particles (VLPs).
Cells as tools for research and Cell Therapy: (from 1996) Neuron and astrocyte aggregates were perfused as 3D cell culture systems for in vivo NMR studies. Such assemblies became well established at iBET which now also covers, eg., liver, heart or complex co-cultures of primary and/or stem and cancer cell 3D models, completed with immune cells. After MSCs and iPSCs differentiation and expansion, processes for cell therapy were made more robust, including use of continuous operations in both up – and downstream, facilitating process integration and thus sterile operation.
Mentorship and service: Attracting, training and, whenever possible, maintaining highly qualified and committed scientists at iBET has been a key goal. The 37 Ph.D. students, plus masters and postdocs, made Manuel's career shine, co-wrote 250 papers and contributed to a globally well-known and trusted iBET! Manuel has been strongly committed to the European Society of Animal Cell Technology (ESACT) since 1995 and various Engineering Conference International (ECI) biotechnological series.
This prestigious award recognizes outstanding contributions to the field of Cell Culture and is given bi annually at the Cell Culture Engineering conference. Former recipients: Wei-Shou Hu (2002), Eleftherios T. Papoutsakis (2004), W. Robert Arathoon (2006), Martin Fussenegger (2008), Michael J. Betenbaugh (2010), James M. Piret (2012), Jeffrey J. Chalmers (2014), Konstantin B. Konstantinov (2016) and William Miller (2018).

Venue Information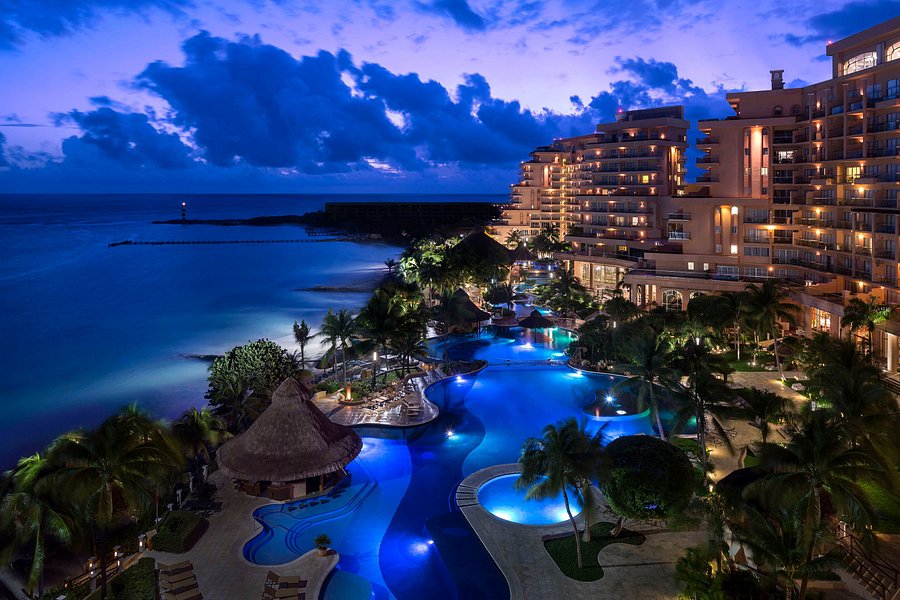 Located on Cancun's most secluded stretch of white sand beach, the Grand Fiesta Americana Coral Beach Cancun offers 602 all-suite ocean front accommodations, each with a private terrace facing the turquoise waters of the Caribbean and lagoon-like pool.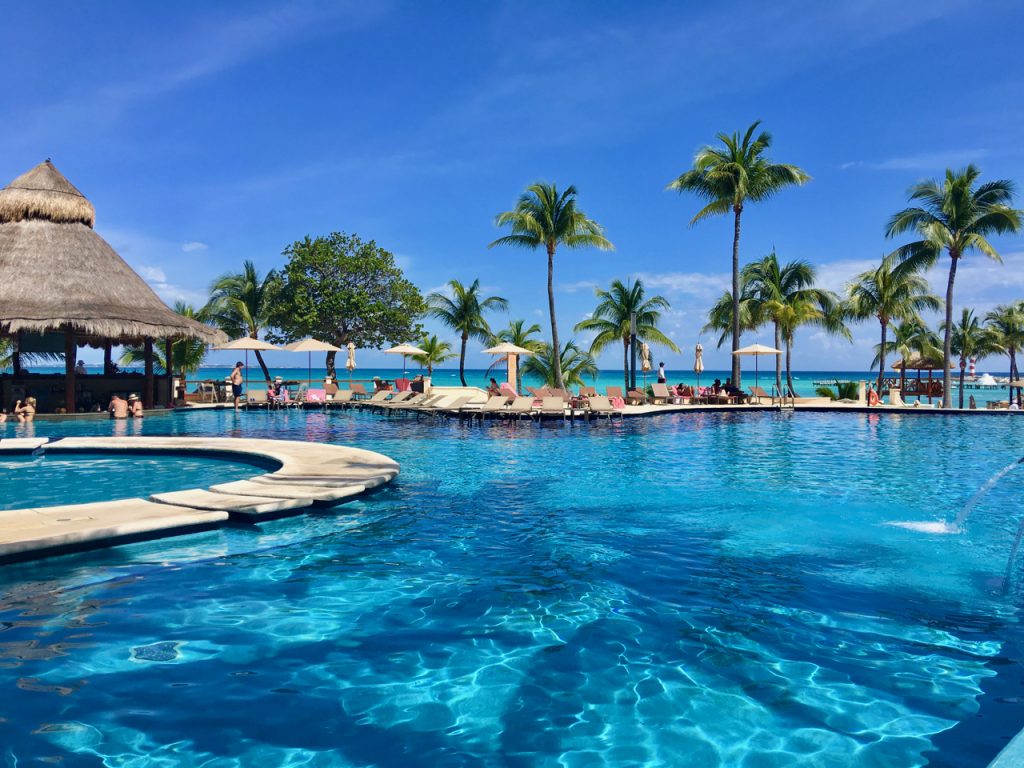 The resort is all-inclusive and is perfect for the whole family to enjoy as there are special activities for children aged 3-12 in the CoralKidZ Club, a 40,000 square foot innovative and interactive "high-tech playground" that features an array of indoor and outdoor activities. The Coral Beach Gem Spa offers innovative treatments. There is a world-class fitness center overlooking the Caribbean Sea complimentary marina activities such as kayaks, paddleboards, and snorkel gear.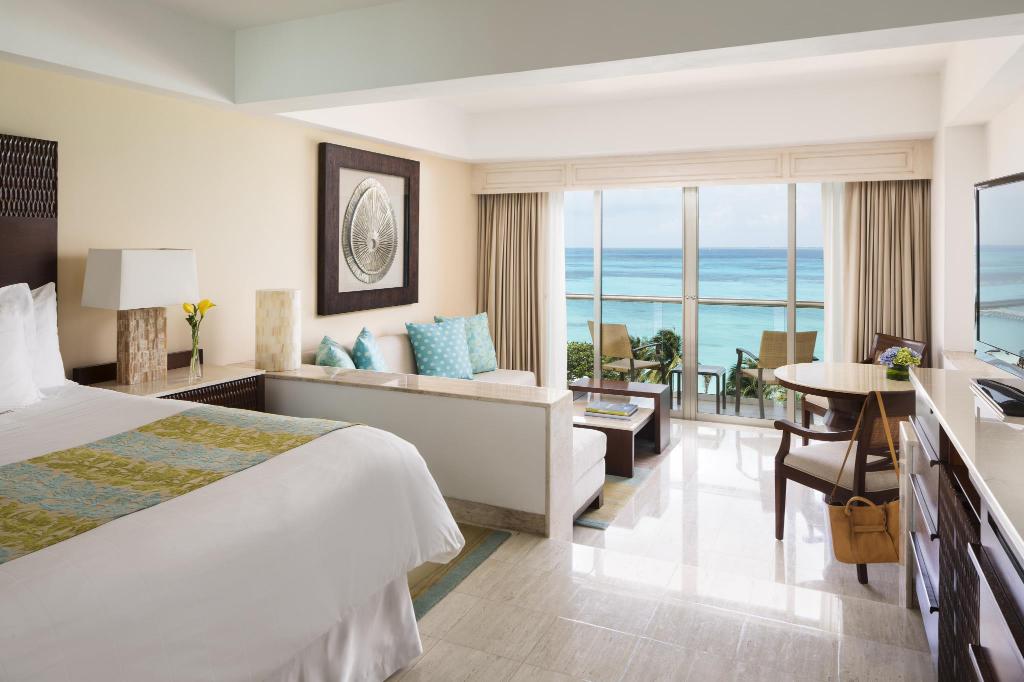 The resorts sports a large meandering lagoon-like swimming pool surrounded by palms and a tropical palapa-roofed swim-up bar. A private secluded stretch of white-sand offers plenty of chairs and umbrellas for guests. Luxury daybeds and beach cabanas can be reserved for an extra fee. A perfect blend of serenity and activity, the resort is steps away from Cancun's vibrant nightlife, entertainment and shopping. For further hotel information, please check www.coralbeachcancunresort.com.
Conference technical sessions will take place in the hotel's Convention Center.
Among the can't miss activities near the hotel are: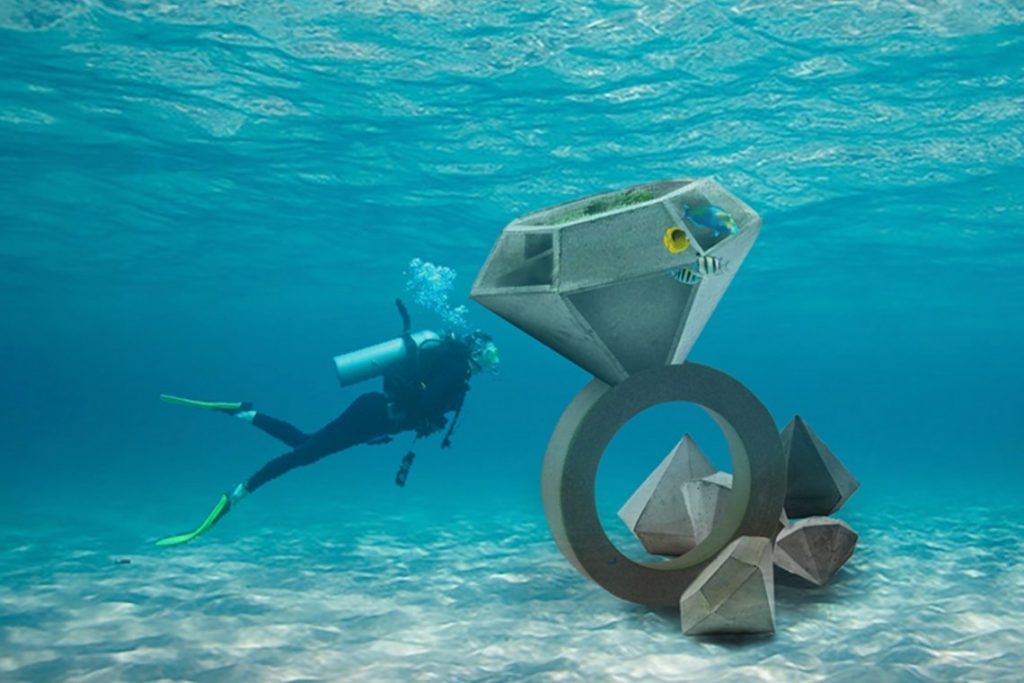 Underwater Museum of Art (MUSA) MUSA, the Underwater Museum of Art, is located in the National Marine Park of Cancun and Isla Mujeres. It has more than 500 sculptures installed on the seabed distributed in three galleries: Manchones Gallery, in Isla Mujeres where the sculptures are located 8 meters. (26 ft.) Deep; Punta Nizuc Gallery and Punta Sam Gallery, both in Cancun, with sculptures at a depth of 4 meters. (13 ft.).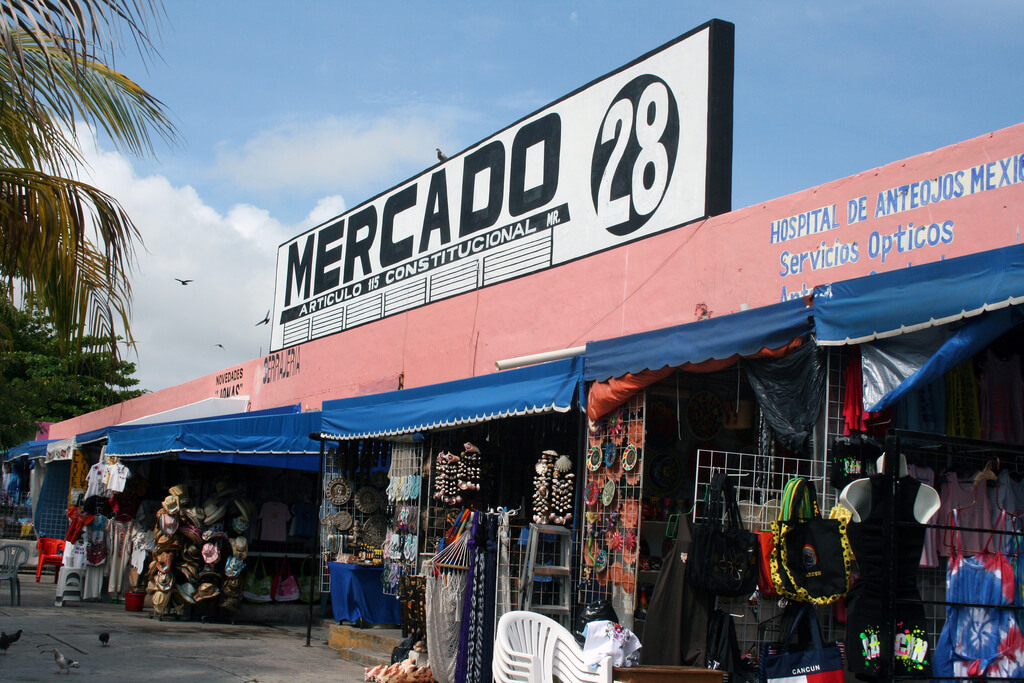 Mercado 28 Located in the center of the city, Market 28 is a true icon of the city of Cancun. Here you can find an immense amount of Mexican souvenirs and handicrafts, also has typical food restaurants with a very good atmosphere.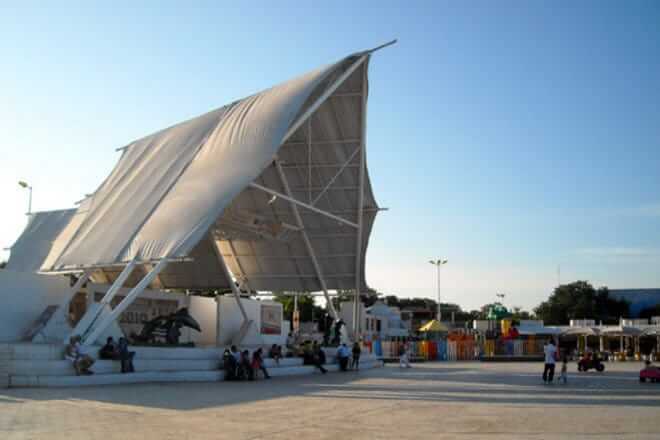 Palapas Park If you're looking to spend a day as a Cancunense, you definitely should go to this place. Located in the heart of the city, just a few blocks from Mercado 28, you can eat Mexican snacks, buy a snow cone to relieve heat, buy hippie crafts and watch a public show, cultural show or musical groups. Be sure to try the delicious marquesitas, a kind of rolled cream that is usually filled with ball cheese. A typical appetizer of the region.
The Cancun Area
Cancún is Mexico's showcase resort destination and is recognized worldwide for its spectacular beaches of fine white sand, fascinating turquoise blue sea and unparalleled weather, as well as excellent air and land connectivity, and a first-class hotel infrastructure that places it as one of the best destinations tourist in the world thanks to everything it offers to its visitors: Outdoor activities, adventure tourism, archeological sites, Mayan culture and history, a variety of gastronomic experiences, spectacular shopping centers, and seductive entertainment offers.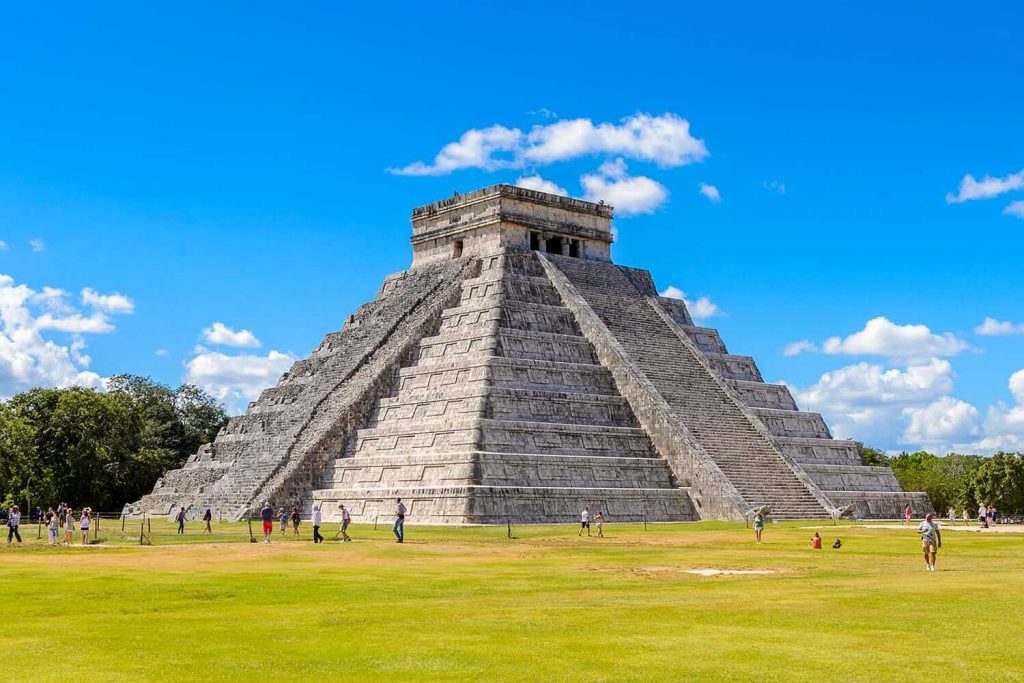 Cancún makes a convenient base for exploring other parts of the Yucatán such as the famous must-see Mayan Ruins at Chichén Itzá (a UNESCO World-Heritage Site) and Tulum. The ruins of Chichén Itzá, the remains of a once-great Mayan city and one of the world's best-known archeological sites, are about two hours away. About 90 minutes south of downtown Cancún are the Tulum ruins, dramatically situated on a cliff overlooking the Caribbean.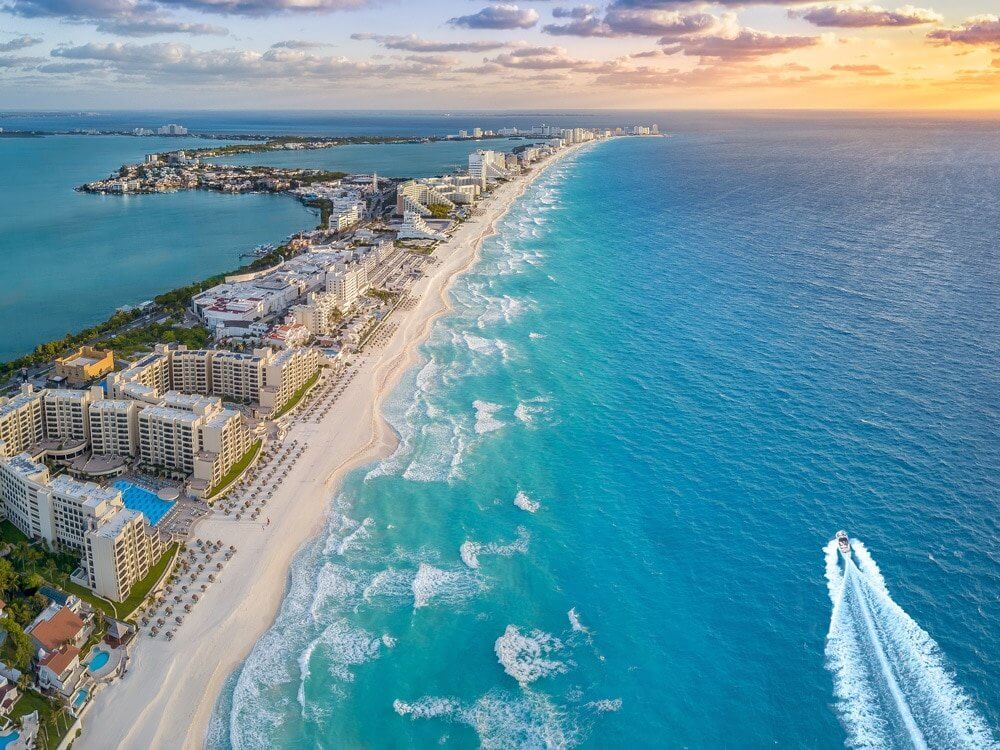 The sixty-mile stretch of Quintana Roo coastline from Puerto Morelos to the town of Tulum is known as the Riviera Maya. It is a rapidly growing region of nature-oriented attractions where visitors can snorkel and dive in cenotes (freshwater sink-holes), view a rich diversity of wildlife and explore beautiful beaches.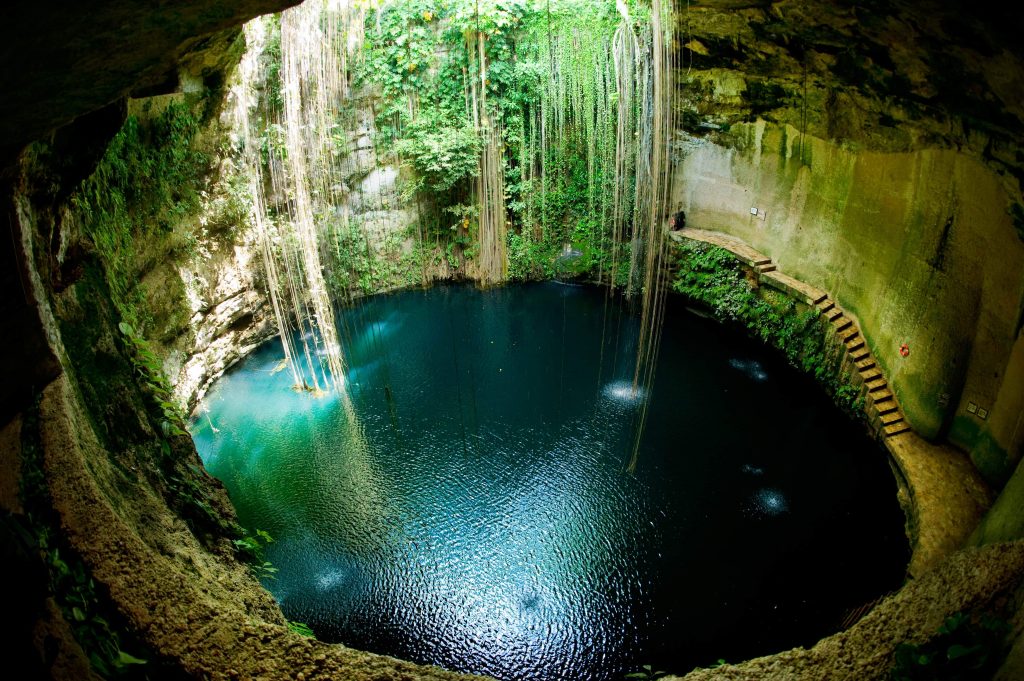 The sport fishing is rewarding, and an offshore coral reef guarantees superb diving and snorkeling. Birdwatching on Isla Contoy is a good activity to explore Cancun's wildlife as are the eco-parks like Xcaret.
Cancún International Airport is on the mainland, about 16 kilometers southwest of downtown Ciudad Cancún and about 10 kilometers from the southern end of Cancún Island. The airport is modern and clearly marked with bilingual signs for arrivals, departures, gates, immigration and restrooms.
Tours
Rio Secreto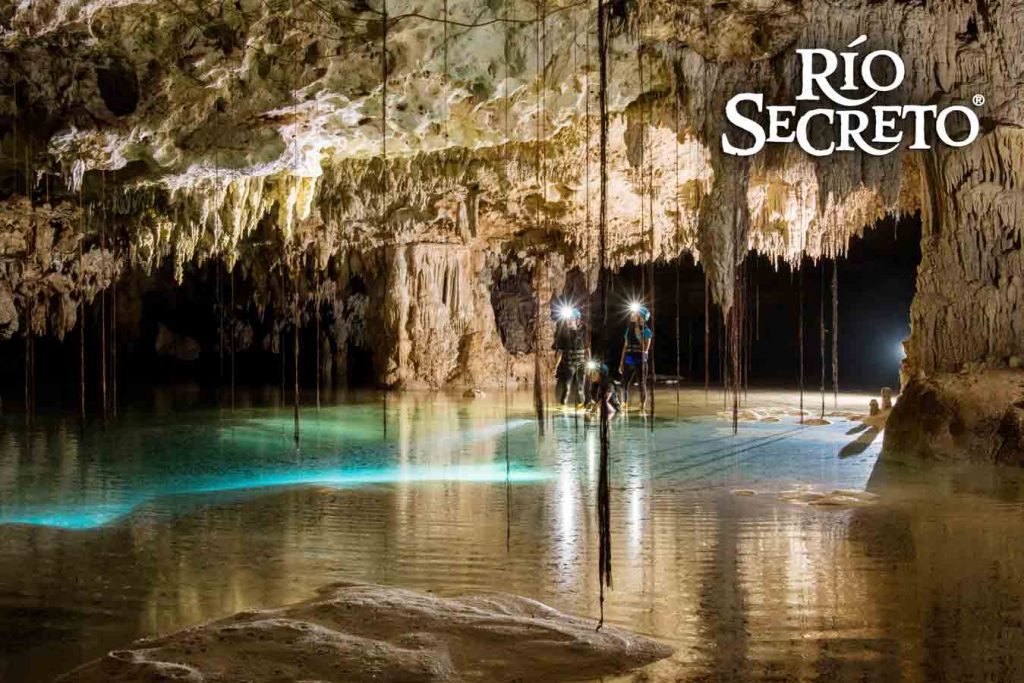 The region's most unique natural treasure! Dare to live a fantastic experience in one of the most incredible locations in the Riviera Maya. Enter this natural museum filled with a kaleidoscope of speleothems and walk an easy 600m route amidst the thousands of stalactites and stalagmites found in this protected natural reserve. You will be greeted by our highly trained guides and equipped like a professional dive master. You will put on a wetsuit, helmet with a special lamp and wet shoes. Learn and marvel in this ancient, magical subterranean world that until now has remained unexplored for millions of years.
To operate this tour a minimum of 6 people is required.
CLICK HERE to make reservations for the Rio Secreto Tour.
Tulum Express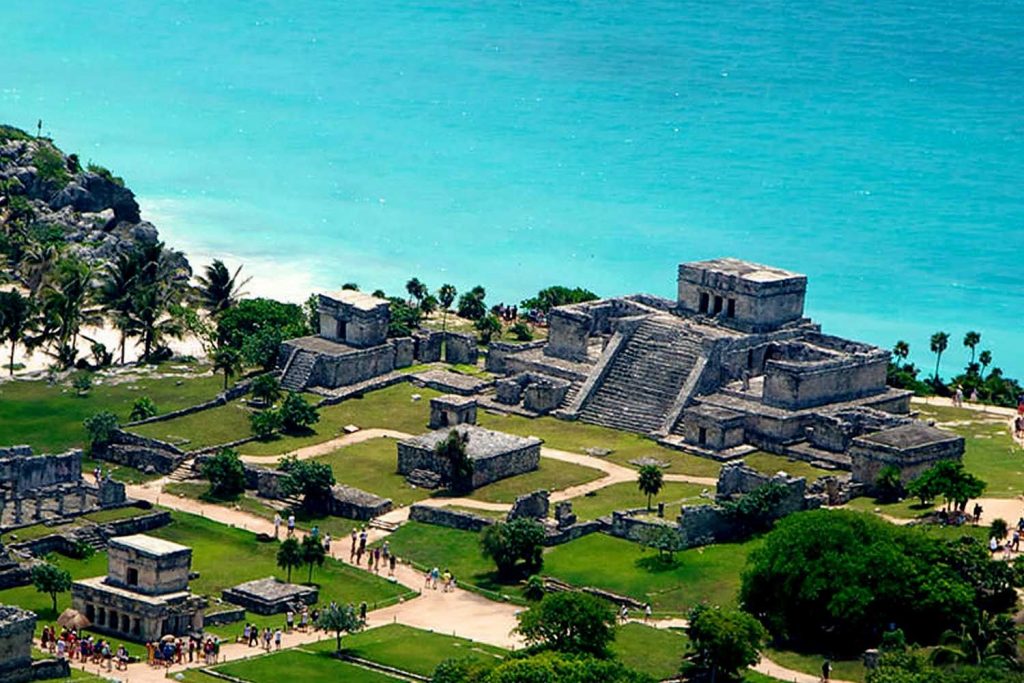 Find the Mayan mystic in our cultural tour of Tulum, visiting the most fascinating ruins built along the ocean side. The only known Mayan City built alongside the setting sun and is magnificently situated high atop a cliff overlooking the crystal-blue Caribbean Sea and its surrounding jungle.
Minimum for this tour: 40 people
CLICK HERE to make reservations for the Tulum Express Tour.
Chichen Itza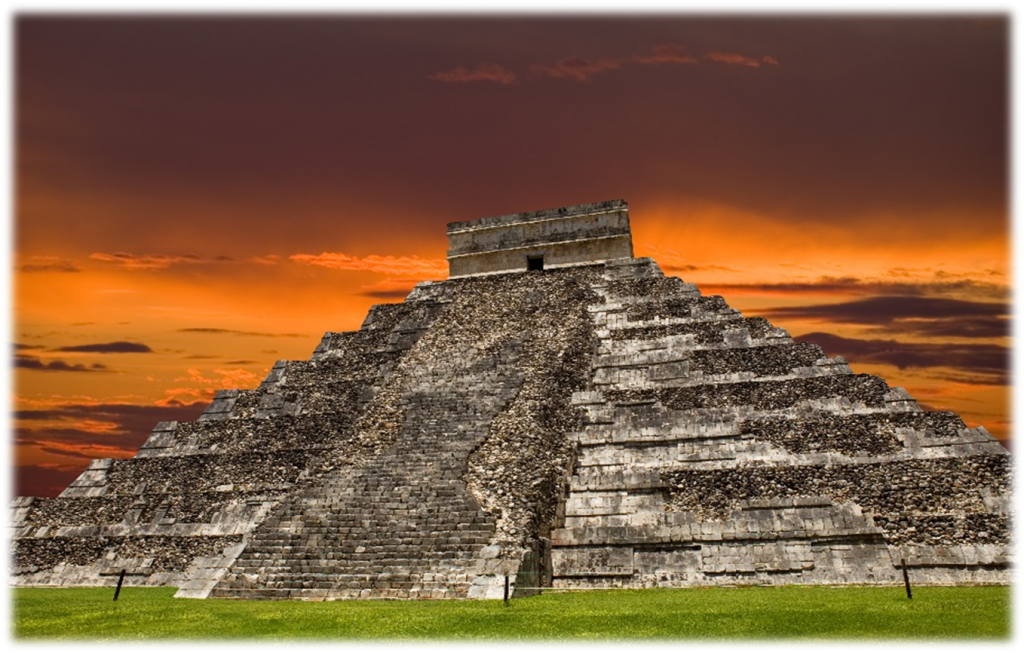 One of the New 7 World Wonders, Chichen Itza is located 200 km west of Cancun, 2.15 hrs. by road and is the most visited archaeological site in the peninsula of Yucatán, due to its extraordinary architecture, beauty and its geographical location.
The Castle or Pyramid of Kukulcan is the most impressive temple in Chichen Itza renowned for the number of tombs found there and its endless 91 steps, as well as the impeccable architecture that stands out by a stone feathered serpent.
The Ball Court has a cosmic meaning, with its warlike symbols and almost perfect acoustics it is one of the oldest constructions in the zone.
To operate this tour a minimum of 6 people is required.
CLICK HERE to make reservations for the Tulum Express Tour.
Jungle Tour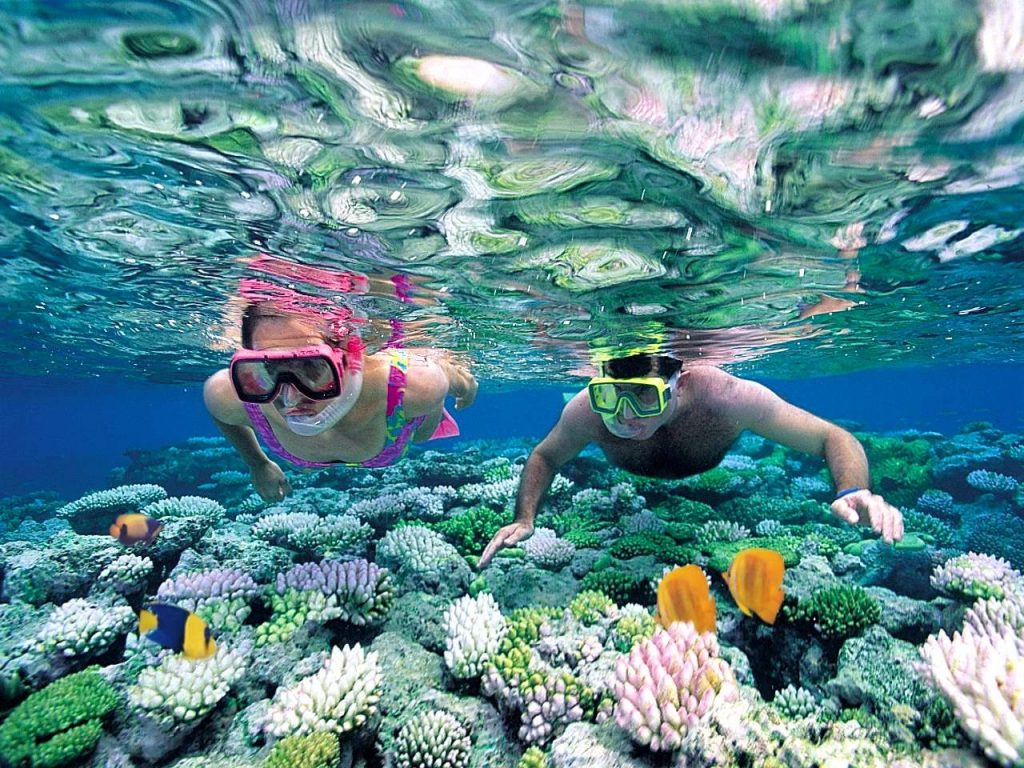 Drive your own boat through the mangroves to explore the coral reefs. The Guide will guide you through the lagoon's mangroves for about 45 minutes (each way), while you enjoy the experience of the wonders of Cancun's jungle and the exotic wildlife. Upon arrival to the reef, you will have 40 minutes for snorkeling at the world's second-largest barrier reef. All the tour is approximately 2 1/2 hrs.
To operate this tour a minimum of 6 people is required.
CLICK HERE to make reservations for the Jungle Tour.
Transportation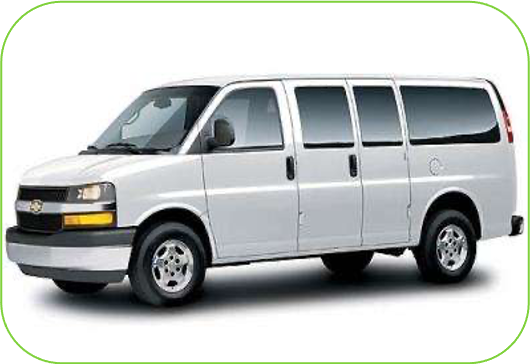 Transportation from Cancun airport/Grand Fiesta Americana Coral Beach Cancun – All Inclusive Hotel or back to Cancun airport Price valid from Cancun airport to Fiesta Americana Coral Beach Cancun OR any other resort or location in Cancun hotel zone.
Maximum capacity Private van: 8 passengers
Deluxe vehicles with air-conditioning
Private transportation, group participants only
Meet and greet at the International Airport by GIM uniformed bilingual staff
Complete assistance with lost luggage from the airline
Coordination of all luggage handling between airport and hotel
Printed signs with the name and logo of the program at the airport
Departure notice information forms per person given directly to the client
GIM Escorts and Supervisors at the Airport
NOTE: Gratuities to driver and luggage handling is at your discretion
Ground transportation will be provided between April 20 – May 2, 2023.
Anyone traveling outside of these dates will need to pay the rate of $65.00 USD + 16% tax one way. Payment can be done via PayPal.
Cancellations must be made 72 hours after booking services contracted.
Reservations must be made no later than Friday, April 14, 2023.
Email: jloria@gimdmc.com
After this date any space is subject to availability.
Conference Fees and Registration
Conference Fees
All conference fees are inclusive. They include registration, accommodations (nights of Sunday April 23, Monday April 24, Tuesday April 25, Wednesday April 26, and Thursday April 27 with check-out on April 28), all meals, taxes, and roundtrip airport transportation from lunch on Sunday through breakfast on Friday. Incidental fees (telephone calls, faxes, spa, laundry, minibar etc.) are billed to your personal account by the hotel.
All participants (including members of the organizing committee and invited speakers) are required to register.
The conference fees are:
Participant (single occupancy, not bringing a guest)
US $3,950.00
Participant (double occupancy – sharing a room with another participant (booked separately) OR bringing a guest, additional fee** (see below))
If you do not have a roommate, we will try our best to pair you up with someone of the same gender. If we cannot find you a roommate, we will change your registration to the Single Occupancy rate and notify you of the extra fees.
US $3,275.00
Bona fide Graduate Student (double occupancy – sharing a room with another student / participant) (Those in this category must upload proof of current status during registration – copy of current Student ID or a letter from your University confirming your student status.)
If you do not have a roommate, we will try our best to pair you up with someone of the same gender. If we cannot find you a roommate, we will change your registration to the Single Occupancy rate and notify you of the extra fees.
US $2,655.00
**Fees for Guest/accompanying person sharing bedroom with a participant. (Includes all conference included meals). Guests/accompanying persons may not attend technical sessions.
Guests must register and pay the guest fee.

If you plan to bring children to the conference, please contact Kathy Chan for pricing.
US $1,680.00
Conference Registration
You will need a login name and password to register for ECI conferences through our online system. If you have been a recent participant at an ECI conference or have submitted an online application or request for information about an ECI Conference or submitted an abstract, you may already have an account with us. If you know your login information, please use it.
Invitees – You already have a login and password with us. Please click here to retrieve your password (you will need to know your username); please click here and enter your e-mail address to retrieve your username if you do not have it. Please do not create a new account to register because you will not have access to the registration site. If you have any questions or experience any difficulties, please email Kathy Chan.
Special Notes and Payment Instructions
Because of contractual guarantees made with the hotel for room and meal functions, no shows, late arrivals, missed meals and early departures cannot receive fee adjustments. If you have a disability and may require accommodation in order to participate fully in this conference, please indicate this when you register. An ECI representative will contact you to discuss your specific needs. If you have special dietary requirements (e.g., vegetarian or a food allergy), please make a note on your registration. The chef needs to know this information in advance if we are to accommodate you. ECI will attempt to accommodate special requests such as Kosher or Halal meals, but such meals may not be available at all conference sites. The participant must pay any additional costs for special meal requests that ECI pays a surcharge for.
Payment must be made by credit card (Visa, MasterCard, and Amex), check or money order drawn on a U.S. bank in U.S. dollars, payable to ENGINEERING CONFERENCES INTERNATIONAL. Checks or money orders in any other currencies are NOT ACCEPTABLE. Payment must be made on the web site except for those who are sending payment by wire transfer or have a purchase order from their company/institution.
WIRE TRANSFER PAYMENT: If you are planning to make payment by wire transfer, please contact Kathy Chan for the bank information. You must add $30 to cover ECI bank charges. Please reference your full name and the conference title. Please email a scanned copy to Kathy Chan. This is very important – otherwise it is extremely difficult to trace your payment and you may not receive a receipt prior to the conference.
Cancellation Policy: Cancellation must be received by ECI in writing at least 28 days prior to the start of the conference in order for a full refund (less a processing fee) to be considered. The ECI auditors require that refunds for all conference cancellations be processed after the conference so that the necessary back-up information (e.g., hotel list of those in-house) can be attached to the refund request and ECI can verify that the hotel has not charged a cancellation fee.
Cancellation fees:
Cancellations received more than 28 days prior to the conference start date are subject to a processing fee of 4% of the total fee, plus any direct expenses incurred by ECI.

Cancellations received 15 – 28 days prior to the conference start date are subject to a $250 cancellation fee plus any direct expenses incurred by ECI.

Cancellations received 8 – 14 days prior to the conference start date are subject to a $500 cancellation fee plus any direct expenses incurred by ECI.

No refunds will be issued for cancellations received less than 7 days prior to the conference start date.

No refunds will be issued due to inclement weather or travel disruptions/cancellations.

Registrations may be transferred without incurring any penalty or cancellation fee.
Denied or delayed visa
If a participant is forced to cancel due to a denied or delayed entry visa, ECI will issue a full refund if ECI has been notified of a potential visa issue at least four weeks prior to the conference start date.
Change of payment method
If an attendee who has already paid the conference fee with a credit card requests that the fee be refunded to that card so that it can be paid in a different manner (e.g., charged to an alternate credit card, or paid via check or bank transfer), a processing fee of 4% of the total fee amount will apply.
Pre / Post Form
If you are arriving early or staying after the conference and wish to extend your stay in the conference hotel, please download and complete the Pre/Post Conference Reservation form posted below and send it directly to the conference hotel. ECI does not guarantee or pay for rooms reserved before or after the conference – you must reserve extra nights directly with the hotel and you are responsible for paying the hotel directly for any extra nights.
Sponsors
Sponsor Information
Package B: $3,500
Company recognized on sponsor list in program
Company logo displayed on screen between sessions
Package C: $5,000
Company recognized on sponsor list in program
Company logo displayed on screen between sessions – ½ page ad in pdf program
Package D: $7,500
Company recognized on sponsor list in program
Company logo displayed on screen between sessions – ½ page ad in pdf program
Company logo and link on Conference web site
Poster session sponsorship
Package E: $10,000
Company recognized on sponsor list in program
Company logo displayed on screen between sessions – Full page ad in pdf program
Company logo and link on conference website
Workshop sponsorship including brief oral introduction
Package F: $15,000
Company recognized on sponsor list in program
Company logo displayed on screen between sessions – Full page ad in pdf program
Company logo and link on conference website
Scientific session sponsorship including brief oral introduction
Package G: $20,000 or above
Company recognized on sponsor list in program
Company logo displayed on screen between sessions – Full page ad in pdf program
Company logo and link on conference website
Scientific session sponsorship including brief oral introduction – Sponsorship of banquet
For additional information or questions, please contact:
Kevin M. Korpics Associate Director, Engineering Conferences International Kevin@engconfintl.org
General Information about ECI
Engineering Conferences International (ECI) is a not-for-profit, global engineering conferences program, originally established in 1962 that provides opportunities for the exploration of problems and issues of concern to engineers and scientists from many disciplines.
The format of the conference provides morning and late afternoon or evening sessions in which major presentations are made. Poster sessions will be scheduled for evening discussion as well. Available time is included during the afternoons for ad hoc meetings, informal discussions, and/or recreation. This format is designed to enhance rapport among participants and promote dialogue on the development of the meeting. We believe the conferences have been instrumental in generating ideas and disseminating information to a greater extent than is possible through more conventional forums.
All participants are expected both to attend the entire conference and to contribute actively to the discussions. The recording/photographing of lectures and presentations is forbidden. As ECI conferences take place in an informal atmosphere, casual clothing is the usual attire.
Smoking is prohibited at ECI conferences and conference functions.