An ECI Conference Series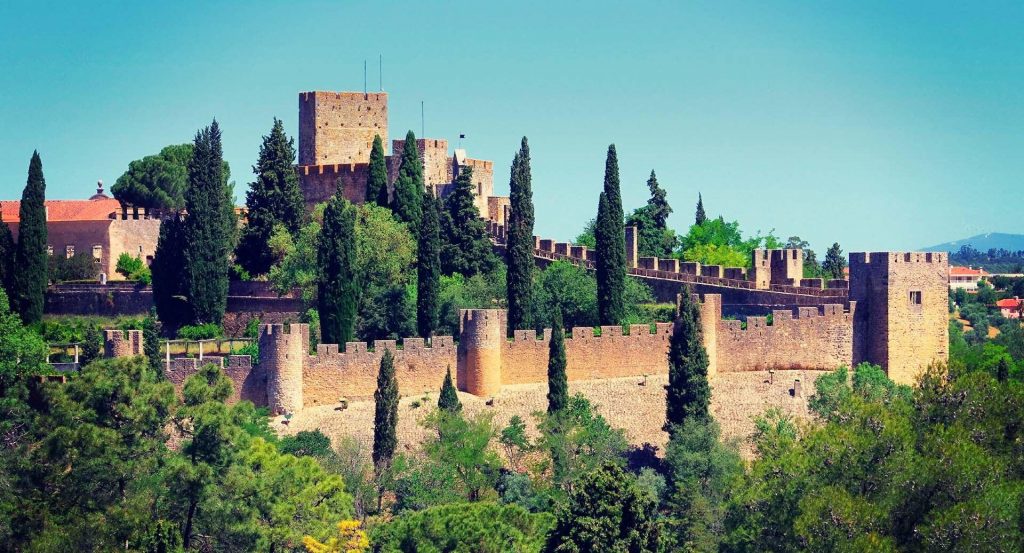 March 19-24, 2023
Tomar, Portugal
Poster Size: no larger than 1.0 meter wide x 1.5 meters high
Attendance at this conference is restricted to those fully* vaccinated against Covid-19.
Your registration will not be considered complete until your proof of vaccination is uploaded via the registration portal and verified by ECI staff. Acceptable proof includes copies of a U.S. CDC vaccination card or a certificate/document (listing your full name as it appears on your government issued ID) issued by the relevant health agency in your country of residence along with a government issued photo ID, such as a driver's license or passport. Please do not upload a QR code as proof because ECI does not have a compatible QR code reader due to region difference. If you have questions about these requirements, please email Kathy@engconfintl.org
* Two doses of an FDA or WHO authorized Covid-19 vaccine plus appropriate boosters, received at least 14 days prior to the conference OR one dose of an FDA or WHO authorized single dose Covid-19 vaccine, received at least 14 days prior to the conference.
We are all in this together. Thank you for being part of our community and following these policies. We look forward to see you in person very soon.
Click for CDC information on Covid vaccines.
About This Conference
Dr. Luis Perez-Maqueda, Co-Chair, and all members of the Organizing Committee welcome your contribution(s) to the third Tomar International Conference on "Electric Field Enhanced Processing of Advanced Materials: Complexities and Opportunities."
The community stands at cross-roads. The remarkable speed of sintering and phase transformations in complex material-systems with electrical currents, and with high heating rates, have been shown to have great generality. Now, the future lies in (i) basic understanding of these remarkable phenomena, and (ii) their evolution towards application and commercialization.
The Conference Chair believes that new science and engineering springs from diverse approaches. Results that lie at the fringe can become the springboard for innovation. Therefore, the conference welcomes presentation of ideas that come from different directions, from adjacent fields such as physics, electrochemistry, and artificial intelligence: ideas that are "controversial" and thought provoking.
The Conference invites submissions related to materials synthesis with electrical fields and currents, as well as high heating rates. Topics include but are not limited to: (i) Various materials including ceramics, composites and metals including new materials that are far from equilibrium. (ii) Applications towards functional ceramics, lithium-ion batteries and fuel cells, high entropy oxides, biomedical applications including dental restoration and implants, and graphene related materials.
State of the art methods for characterization with X-rays, electron beams, optical and neutron beams are welcome. Theoretical calculations of defect physics and electronic structure that shed light on the mechanisms of field enhanced methods are encouraged.
The Conference will allow ample time for open discussion of the latest developments (for example touch-free flash sintering). The organizers seek to explore advances in basic science, and real-life applications. We hope that new ideas for manufacturing will emerge from discussions during the Conference.
Rishi Raj (August 17, 2022)
Chair's messages
Jan 01, 2023
Focal-Point Discussions
We will have concentrated discussion periods through the conference on the following topics:
(i) Ultrafast Heating Rate Sintering (UHS)
(ii) Joule Heating
(iii) Memristors
(iv) Ceramic electrolytes and cathodes for Li+ batteries
Nov 18, 2022
Where we lose ourselves unto the spirit of fellow beings
Where we share and share more, and then more
To achieve grace and
A solitude of a different kind
That remains wrapped in memories
of the mind and the heart
Forever
Conference Organization
Conference Co-Chairs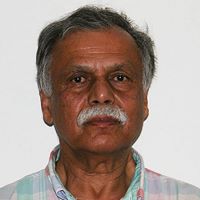 Rishi Raj, Professor of Mechanical Engineering
University of Colorado Boulder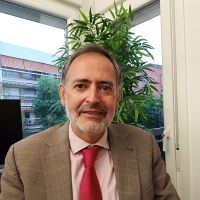 Luis Perez-Maqueda
CICA, Spain
Organizing Committee
Unique Events: One day Seminar and New Developments
Field Enhanced Processing is a complex methodology. The first day of the Conference will therefore be dedicated to seminars which explain how the experiments are done, the relationship between the microstructural outcomes and the control variables, the measurement of properties influenced by flash, and theory and modeling. There will be four to six lectures with ample time for questions through the day.
In addition two recent inventions related to enhancing the conductivity of copper and sintering of 3D workpieces, without electrodes, will be discussed.
Monday, March 20, 2023 – Agenda (in no particular order)
Marco Cologna (European Commission, Joint Research Centre (JRC))
The beginnings of Flash Sintering
Martin Bram (Juelich)
Overview of Electric-Field Assisted Sintering Technologies
Salvatore Grasso (Queen Mary)
Ultrafast Heating-rate Sintering (UHS)
Luis Maqueda (Seville)
Reactive Flash Sintering
Tony West (Sheffield)
Electronic Behavior and Consequences
Dietrich Wolf (Duisburg)
Theory: Phonons, Electrons and Defects
Hidehiro Yoshida (Tokyo)
Superplastic deformation and Diffusion
Rishi Raj (Colorado)
Ultrafast Heating-Rate Sintering
David Pearmain (Lucideon)
Manufacturing with Flash
Shikhar K. Jha (IIT, Kanpur)
In-operando studies at the Synchrotrons
Poster Presentations
CU-Boulder: New Developments
Graphene Infused Copper, flash as if free sintering, W sintering in one minute at 1000 oC
Conference Themes and Topics
The subject of the Conference is interdisciplinary drawing from materials science, electrochemistry, defect physics, and electrical engineering. To these topics we add manufacturing, an emerging discipline. In field enhanced processing, manufacturing science can serve to coalesce the knowledge from these different disciplines towards a common purpose.
Broadly speaking the themes (and the topics within them) for this conference are as follows:
I. Methods: (i) Flash Sintering, (ii) Reactive Flash Sintering (ii) SPS as well as Flash-SPS, (iii) High Heating Rates, (iv) Microwaves
II. Experimental Techniques: These can involve (i) Different types and shapes of samples, ranging from powder pressed to single crystals to thin films, (ii) Different control cycles include voltage and current-rate control, (iii) Methods of applying high heating rates, and (iv) Software development.
III. Materials: (i) Simple Materials for fundamental investigations, e.g. yttria stabilized zirconia, (ii) Complex, Multicomponent Materials for applications such as solid state electrolytes for fuel cells and Li-ion batteries, high entropy oxides, a new class of structural materials for example high alumina spinel, (iii) Far-from-Equilibrium Materials.
IV. Characterization and Properties: (i) In-Situ and Ex-Situ, (ii) Optical and Electronic Behavior, (iii) X-ray, Electron and Neutron Beams, (iv) Spectroscopy including EELS and Raman, (v) Diffusion, (vi) Mechanical Properties, and (vii) Calorimetry.
V. Theory: (i) Interfaces, (ii) Molecular Dynamics and DFT, (iii) Defect Physics, (iv) Ions, Phonons and Electrons.
VI. Unusual Phenomena: (i) Plasmas and Magnetic Fields, (ii) Memristors, (iii) Carbon and Graphene, (iv) Metals, (v) Surface Science.
VII. Manufacturing: (i) Energy Efficiency, (ii) Scale Up, (iii) Three-Dimensional Manufacturing, (i) Microflash Additive
Abstracts are invited on any of the above and any additional topics. We will attempt to accommodate as many abstracts as we can for oral presentations. Poster presentations will be grouped and synchronized, time wise, with the oral-presentation sessions; therefore, they will be presented continuously throughout the Conference.
Please get ready to participate in this exciting, week-long, event. Welcome to Tomar, Portugal.
Graduate Student Poster Awards
First Place
Pedro Sanchez Jimenez
Institute of Materials Science of Seville – CSIC
Spain
"A comparative study of magnetic and electrical properties of BiFeO3 mutiferroic ceramics by electric field assisted-methods: Spark plasma sintering and flash sintering"
Second Place
Isabella Reis Lavagnini
University of São Paulo
Brazil
"Phase evolution during conventional and flash sintering of hydroxyapatite-zirconia composite using in-situ synchrotron X-ray diffraction"
Third Place
Thibault Gillis
Université de Liége
Belgium
"Development of a microcontroller-based phase resolved partial discharge measurement system with application to the monitoring of flash sintering discharge patterns"
Call for Abstracts
Please select a session from the above list (and, if you wish, an alternate session) where you believe your work fits best.
Abstracts should have a fairly descriptive title, with a short two to three line "concise" description of the results (introductory words are not needed), so that the work can be assigned appropriately.
Please prepare your abstract according to this template: docx or doc.
Abstracts must be submitted electronically here.
Oral abstract submission deadline: February 15, 2023
Poster abstract submission deadline: February 15, 2023
Abstracts of all presentations will be made available to conference participants prior to the start of the conference.
Note: We will attempt to accommodate as many abstracts as we can for oral presentations. However, only a limited number of oral presentation slots are available and thus all submissions for oral sessions will be considered for both oral and poster presentation. Poster presentations will be grouped and synchronized, timewise, with the topics of the oral presentations; therefore, they will be presented continuously throughout the conference.
Awards will be presented to the top student posters.
Conference Fees and Registration
Conference Fees
All conference fees are inclusive. They include registration, accommodations (nights of Sunday (March 19), Monday (March 20), Tuesday (March 21), Wednesday (March 22) and Thursday (March 23)), all meals, excursion, taxes, and gratuities from the reception and dinner on Sunday through lunch on Friday. Incidental fees (telephone calls, faxes, spa, laundry, minibar etc.) are billed to your personal account by the hotel.
ALL PARTICIPANTS (INCLUDING MEMBERS OF THE ORGANIZING COMMITTEE AND INVITED SPEAKERS) ARE REQUIRED TO REGISTER.
The conference fees are:
| | | |
| --- | --- | --- |
| | Register on or before Feb 17, 2023 | Register after Feb 17, 2023 |
| Participant (single occupancy or sharing room with a guest; guest fee additional) | US $1,925 | US $2,125 |
| Participant (sharing a room with another participant) | US $1,760 | US $1,960 |
| Bona fide Graduate Student (sharing a room with another student) (Those in this category must upload proof of current status during registration – copy of current Student ID or a letter from your University confirming your student status) | US $1,345 | US $1,545 |
| Bona fide Graduate Student (single occupancy or sharing room with a guest; guest fee additional) (Those in this category must upload proof of current status during registration – copy of current Student ID or a letter from your University confirming your student status) | US $1,510 | US $1,710 |
| **Fees for Guest/accompanying person sharing bedroom with a participant. (Includes all conference included meals) | US $685 | US $685 |
| **Fees for Guest/accompanying person sharing bedroom with single occupancy participant. (Bed & Breakfast ONLY – no meals, no excursion, no social hours or coffee breaks) | US $110 | US $110 |
If you plan to bring children to the conference, please contact Kathy Chan for pricing.
Conference Registration
You will need a login name and password to register for ECI conferences through our online system. If you have been a recent participant at an ECI conference or have submitted an online application or request for information about an ECI Conference, you may already have an account with us. If you know your login information, please use it.
If you are not sure whether you already have a login and password, please click on automated password retrieval and enter your e-mail address before creating a new account. If we don't have a valid email address on file for you, a pop up window will appear stating that no records were found. Click "OK" and then follow the instructions to create a new account. If you have any questions or experience any difficulties, please email Kathy Chan.
Special Notes and Payment Instructions
We suggest that you register as soon as possible to be certain that you will have a hotel room at the conference rate.
All participants are encouraged to register before February 17, 2023. There is a discounted price for registering before this date. Hotel space cannot be guaranteed for registrations received after this date. Your registration is not officially confirmed until we receive payment of the amount due and COVID-19 vaccination proof is verified by ECI staff. ECI reserves the right to cancel your room registration if payment is not received or your vaccination proof is invalid. Your invoice/receipt will automatically be e-mailed upon of receipt of your registration. Should you need a signed receipt, please contact Kathy Chan.
Because of contractual guarantees made with the hotel for room and meal functions, no shows, late arrivals, missed meals and early departures cannot receive fee adjustments. If you have a disability and may require accommodation in order to participate fully in this conference, please indicate this when you register. An ECI representative will contact you to discuss your specific needs. If you have special dietary requirements (e.g., vegetarian or a food allergy), please make a note on your registration. The chef needs to know this information in advance if we are to accommodate you. ECI will attempt to accommodate special requests such as Kosher or Halal meals, but such meals may not be available at all conference sites. The participant must pay any additional costs for special meal requests that ECI pays a surcharge for.
Payment must be made by credit card (Visa, MasterCard, and Amex), check or money order drawn on a U.S. bank in U.S. dollars, payable to ENGINEERING CONFERENCES INTERNATIONAL. Checks or money orders in any other currencies are NOT ACCEPTABLE. Payment must be made on the web site except for those who are sending payment by wire transfer or have a purchase order from their company/institution.
WIRE TRANSFER PAYMENT: If you are planning to make payment by wire transfer, please contact Kathy Chan for the bank information. You must add $30 to cover ECI bank charges. Please reference your full name and the conference title. Please email a scanned copy to Kathy Chan. This is very important – otherwise it is extremely difficult to trace your payment and you may not receive a receipt prior to the conference.
Cancellation Policy: Cancellation must be received by ECI in writing at least 28 days prior to the start of the conference in order for a full refund (less a processing fee) to be considered. The ECI auditors require that refunds for all conference cancellations be processed after the conference so that the necessary back-up information (e.g., hotel list of those in-house) can be attached to the refund request and ECI can verify that the hotel has not charged a cancellation fee.
Cancellation fees:
Cancellations received more than 28 days prior to the conference start date are subject to a processing fee of 4% of the total fee, plus any direct expenses incurred by ECI.
Cancellations received 15 – 28 days prior to the conference start date are subject to a $250 cancellation fee plus any direct expenses incurred by ECI.
Cancellations received 8 – 14 days prior to the conference start date are subject to a $500 cancellation fee plus any direct expenses incurred by ECI.
No refunds will be issued for cancellations received less than 7 days prior to the conference start date.
No refunds will be issued due to inclement weather or travel disruptions/cancellations.
Registrations may be transferred without incurring any penalty or cancellation fee.
Denied or delayed visa
If a participant is forced to cancel due to a denied or delayed entry visa, ECI will issue a full refund if ECI has been notified of a potential visa issue at least four weeks prior to the conference start date.
Change of payment method
If an attendee who has already paid the conference fee with a credit card requests that the fee be refunded to that card so that it can be paid in a different manner (e.g., charged to an alternate credit card, or paid via check or bank transfer), a processing fee of 4% of the total fee amount will apply.
Disclaimer
It may be necessary for reasons beyond the control of ECI to alter the content and timing of the program or the identity of the speakers. In the unfortunate circumstance that an event is cancelled, ECI is not liable for any costs incurred by participants in connection with their attendance.
Smoking is prohibited at ECI conferences and conference functions.
Should you have specific questions regarding your registration, please contact Kathy Chan.
LinkedIn Webpage for Electric Field-Assisted Sintering Network
It is a pleasure to announce the creation of the "Electric Field-Assisted Sintering Network" LinkedIn webpage. You can check it by clicking HERE.
The creation of this page was agreed upon on the last day of the "Electric Field Enhanced Processing of Advanced Materials III: Complexities and Opportunities" conference in Toma, Portugal.
The purpose of the group is to share news, communicate, and keep in touch with each other. Everyone can publish on the page and is welcome to share information related to electric field-assisted sintering techniques, for example:
Research area: papers, books, thesis…
Industry: Companies, applications…
Events;
Job opportunities;
Questions related to the topic;
Other publications on the topic.
We highly encourage everyone to participate and have an active role!
If you have any pictures from the conference that you would like to share, you can directly post them on the webpage.
If there is any announcement that you would like to make, you can place it there or send it to efasintering@gmail.com.
To improve the outreach of this network, please share the webpage with your contacts in the field or even in your LinkedIn account.
Venue Information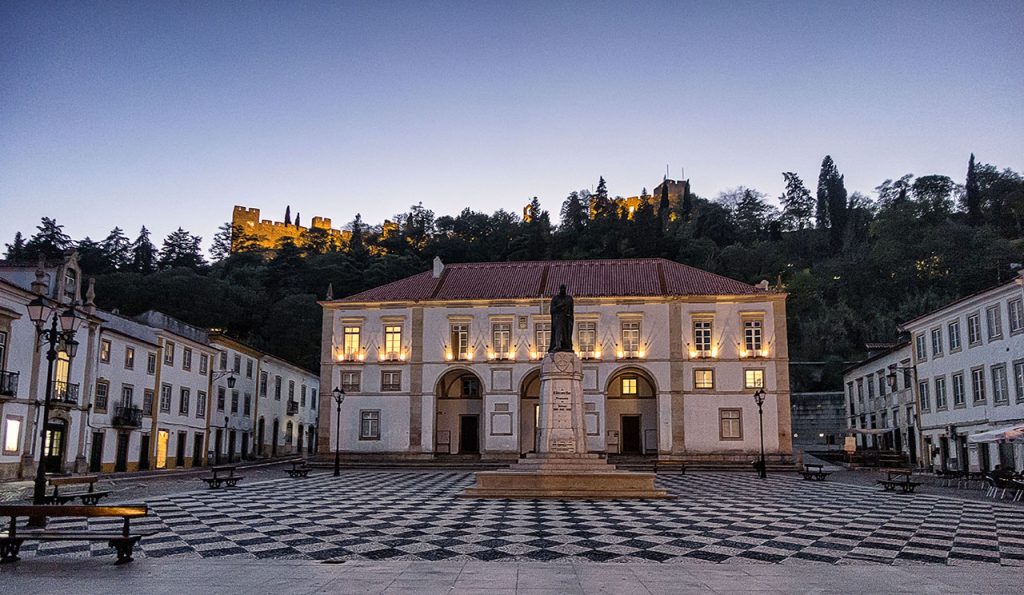 Situated in the geographic center of Portugal, Tomar (about 135 km northeast of Lisbon) was founded by the notorious Knights Templar in 1160. The Templars were part monks, part warriors and plotted crusades from Tomar for centuries. They established the beginnings of the Convento de Cristo, Tomar's most famous landmark, on a hill overlooking town. The Convento combines architectural styles from the 12th through 17th centuries. An ornate octagonal canopy protects the high altar of the Templo dos Templares, modeled after the Holy Sepulchre in Jerusalem, and the grounds of the convent contain eight cloisters embracing a variety of styles.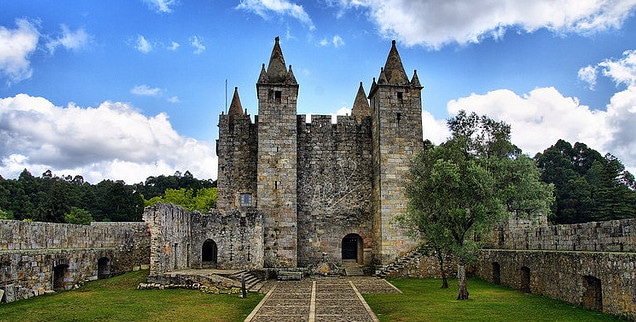 The Templars earned a reputation as ferocious fighters, and won the admiration and trust of both rich and poor. They served as protectors and transporters of Christian kings, power brokers and pilgrims and grew famous as bankers. The Templars acquired great wealth, but made many enemies in the process. Pope Clement V accepted accusations of heresy, blasphemy and sacrilege leveled against the Templars by Philip the Fair, king of France, and many Templars were imprisoned or executed. King Dinis of Portugal allowed them to regroup their forces under the new aegis of the Order of Christ. Prince Henry the Navigator became Administrator after the Templars became the Order of Christ and he used much their wealth to finance his explorations.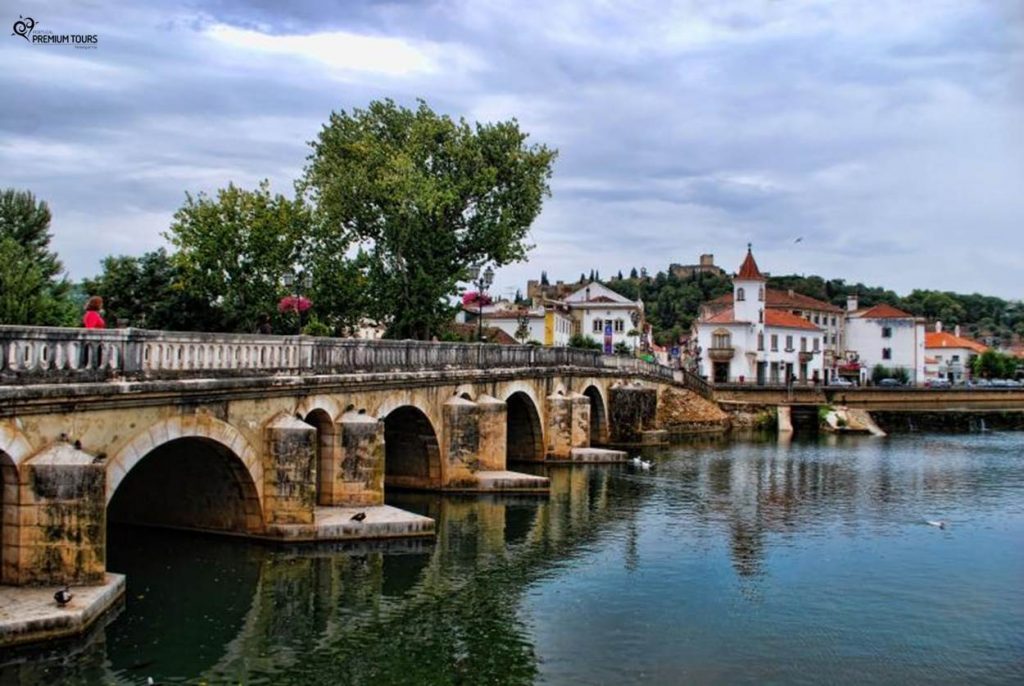 Tomar is divided by the River Nabão, the banks of which are dotted with weirs and wheels once used to water vegetable gardens and orchards. The irrigation techniques illustrate the Muslim tradition of hydraulic engineering. Most sights, accommodations and shops lie on the west bank of the river and the lush Parque Mouchão straddles the two banks. The ancient yet functional Ponte Velha (Old Bridge) connects the two. Tomar's main shopping thoroughfare is rua Serpa Pinto, known locally as Corre Doura. Outlets for folklore, pottery, copperware and wrought iron highlight it. Tascas and bars are scattered throughout the city, with some offering live music.
Hotel dos Templários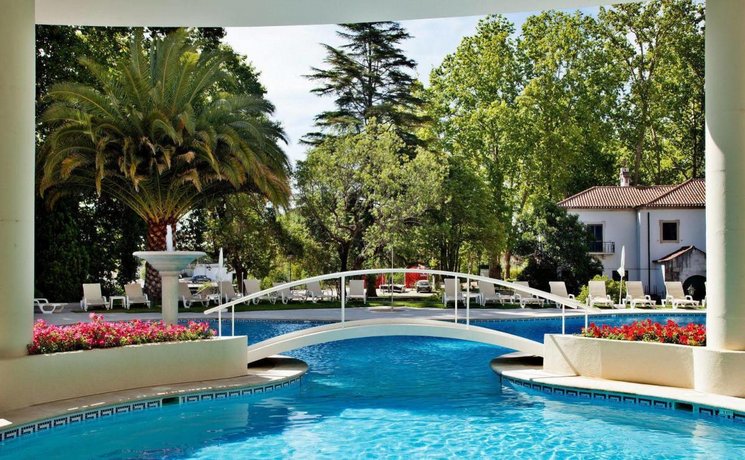 Situated near the heart of Tomar's Old Town, the Hotel dos Templários is the largest hotel in the district. Many rooms offer views of the Convent of Christ and the public areas, including lounges and terrace-view dining rooms, are spacious. The hotel offers room service, laundry, a barbershop, a beauty parlor, a billiards room and baby-sitting. There are wide sun terraces, indoor and outdoor pools, a tennis court and a greenhouse. The hotel also has large gardens. Rooms have air conditioning, private bathrooms, televisions and minibars. Free parking is available.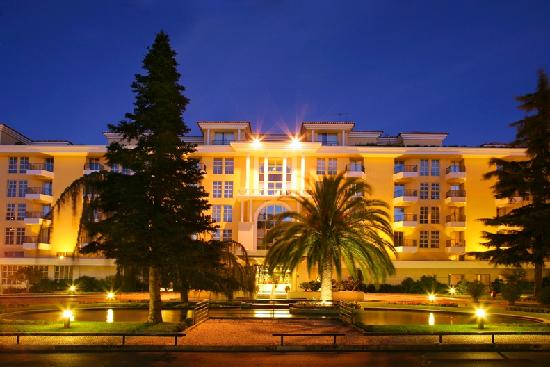 For more information on the area, please visit these web sites:
http://www.golisbon.com/portugal/cities/tomar.html
http://www.sacred-destinations.com/portugal/tomar.htm
www.ezportugal.com/tomar-portugal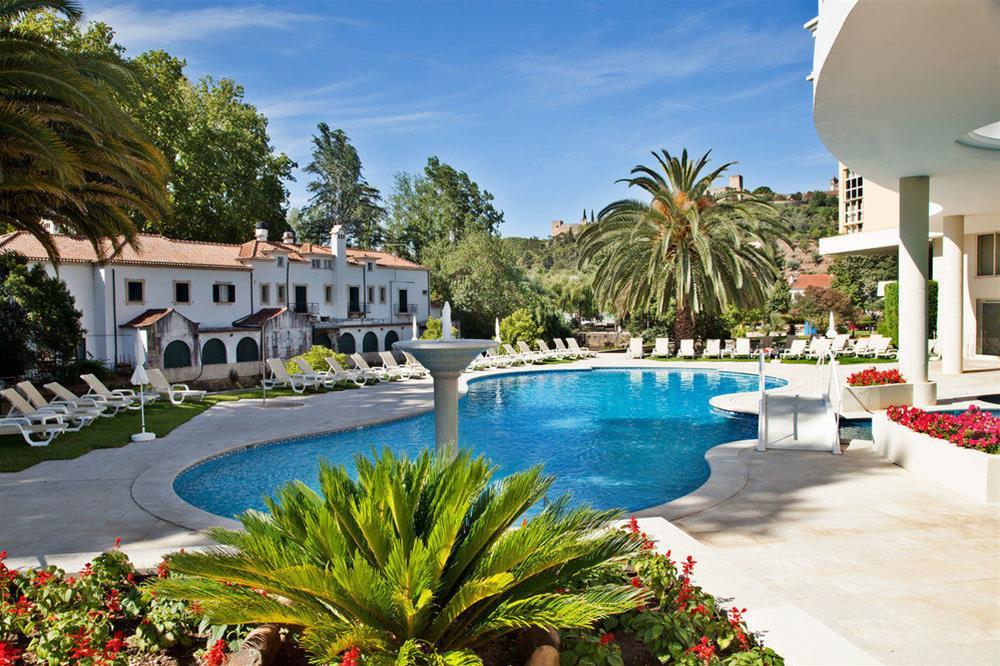 Pre and Post Conference Reservation Form
If you are arriving early or staying after the conference and wish to extend your stay in the conference hotel, please download and complete the Pre/Post Conference Reservation form posted below and send it directly to the conference hotel. ECI does not guarantee or pay for rooms reserved before or after the conference – you must reserve extra nights directly with the hotel and you are responsible for paying the hotel directly for any extra nights.
Transportation from Lisbon to Tomar
Transportation to Tomar: On the weekend, trains depart about every two hours from Lisbon to Tomar at the Oriente train station (Lisboa Oriente). On weekdays, trains run about once an hour. The train station is about 3 km from the airport.
To get to Gare do Oriente from the Lisbon International Airport you can go by Metro or Taxi:
Metro – Metro trains run every few minutes from 6 am to 1 am. A one-way ticket is approximately 2-3 EUR.
Website: http://metro.transporteslisboa.pt/eng/
Taxi – Taxicabs depart from the front of the airport and the trip takes about 10 minutes. You can purchase a "Taxi Voucher" ticket for the Oriente train station (approximately 25 EUR) inside the airport at the Tourism Information Centre. This option sets an exact price for the trip, but if there is no traffic, then use a regular taxi that would cost between 15-20 EUR. Note: There are usually taxis available at the Departure area of the airport and sometimes the price is cheaper than at the Arrivals area.

If you have any questions about these means of travel, you can ask at the "Tourism Information" center at the airport.

The train trip from Lisbon to Tomar takes approximately 2 hours. Upon arrival at the Tomar train station, taxis are available for the one or two kilometer trip to the Hotel Dos Templarios. (For train schedules and tickets visit https://www.cp.pt/StaticFiles/horarios/regional/comboios-regionais-lisboa-tomar.pdf, The cost of a one-way ticket to Tomar is approximately 10 -14 EUR.
If you plan to drive to Tomar, there is free parking at the hotel. Once in Tomar, follow the hotel signs. (Our hotel is the major one in the town.) If you are from the US and have not yet rented a car, try www.autoeurope.com which will allow you to comparison shop.
Sponsors
Office of Naval Research
Army Research Office
Conference Photos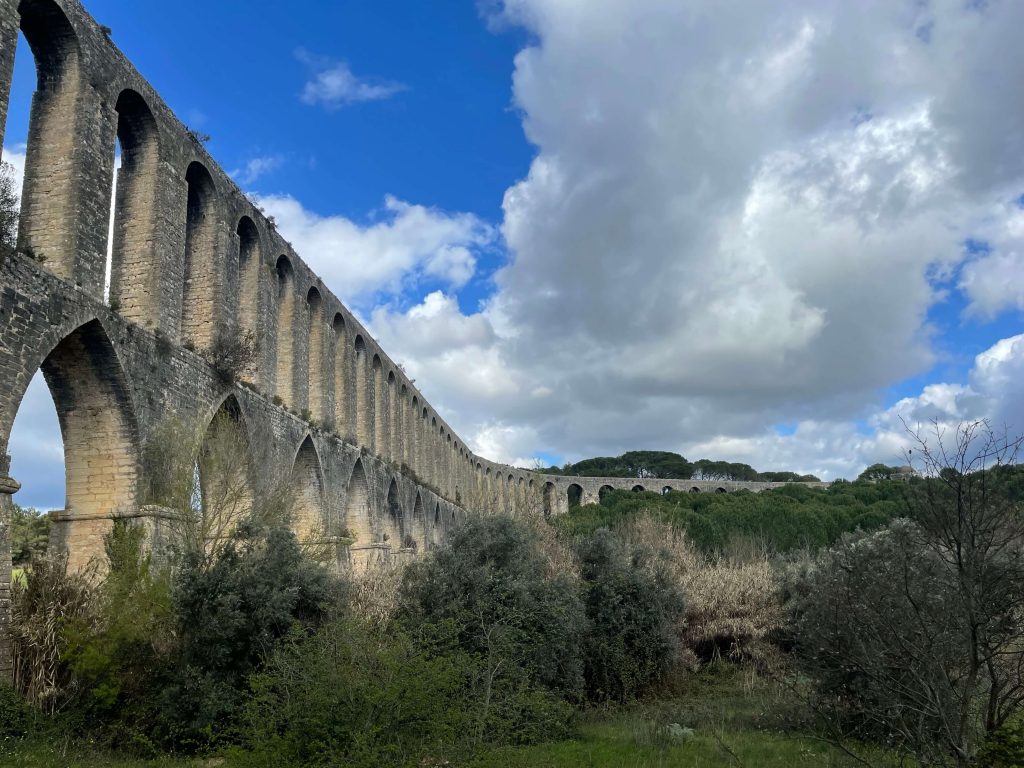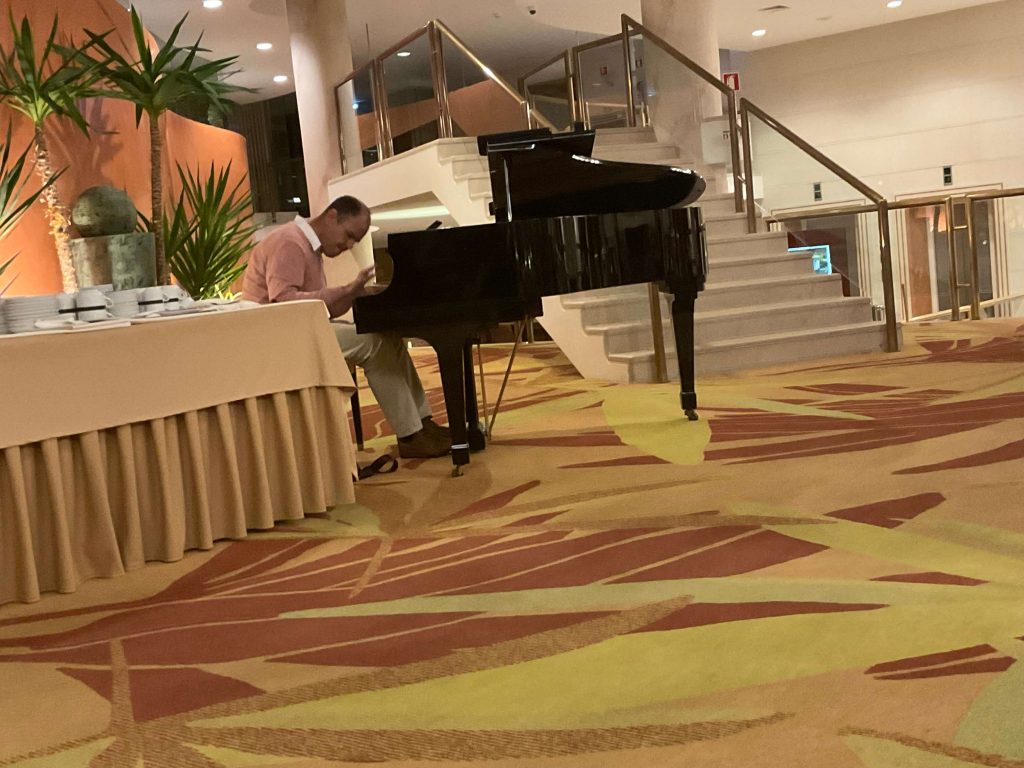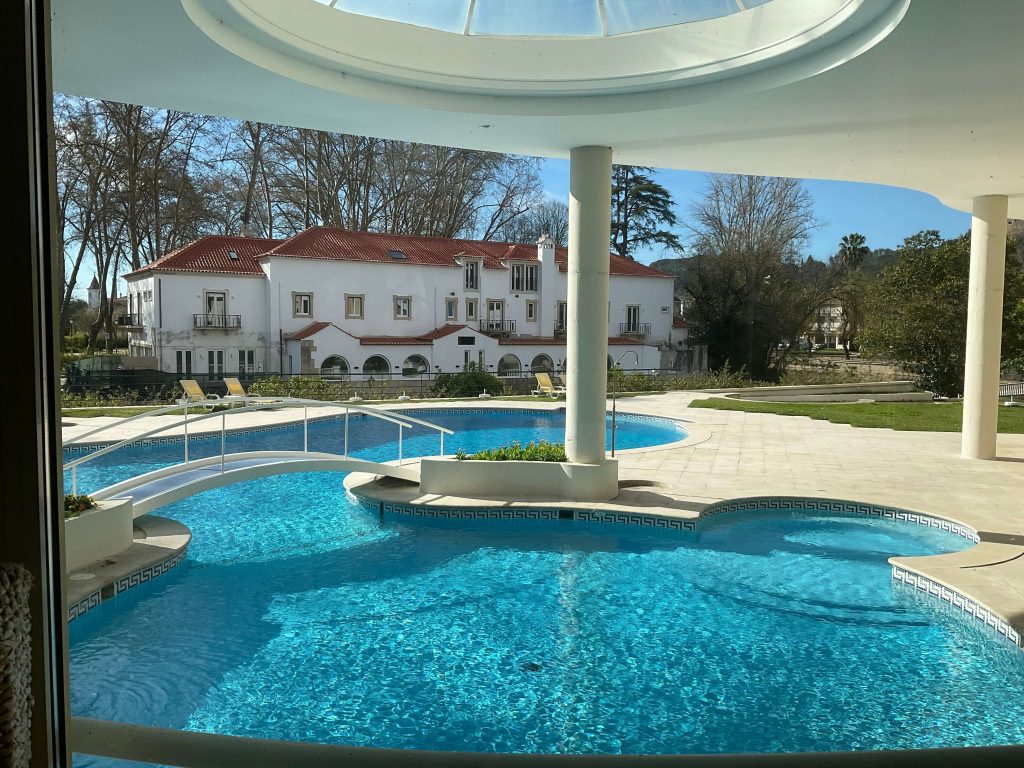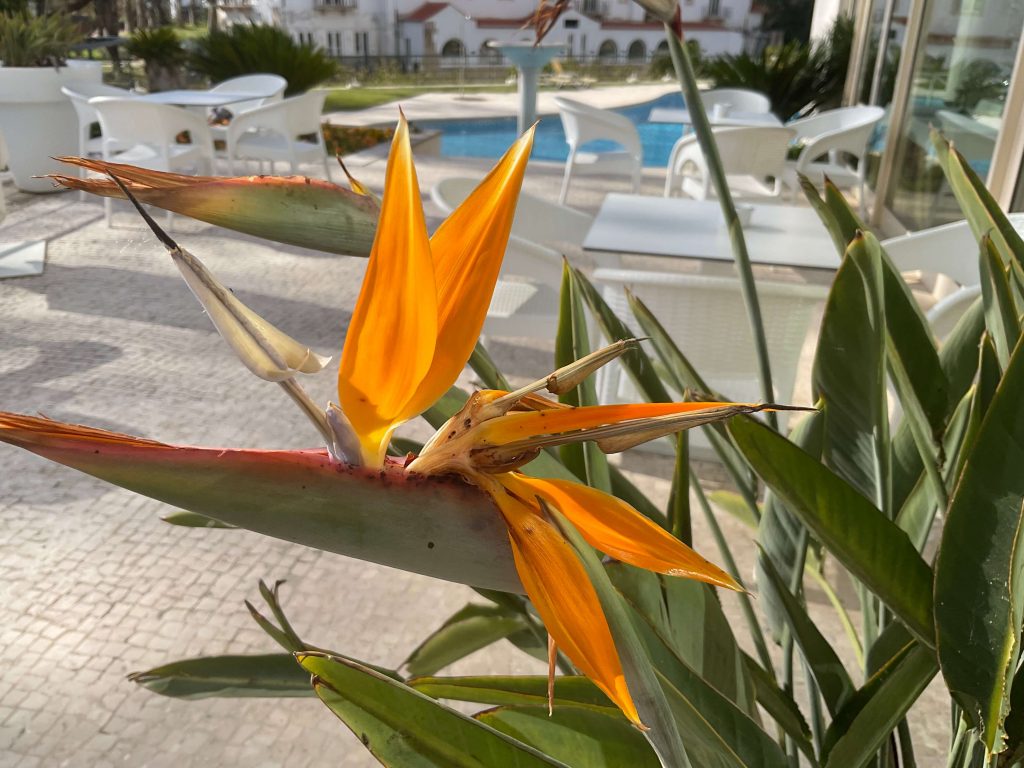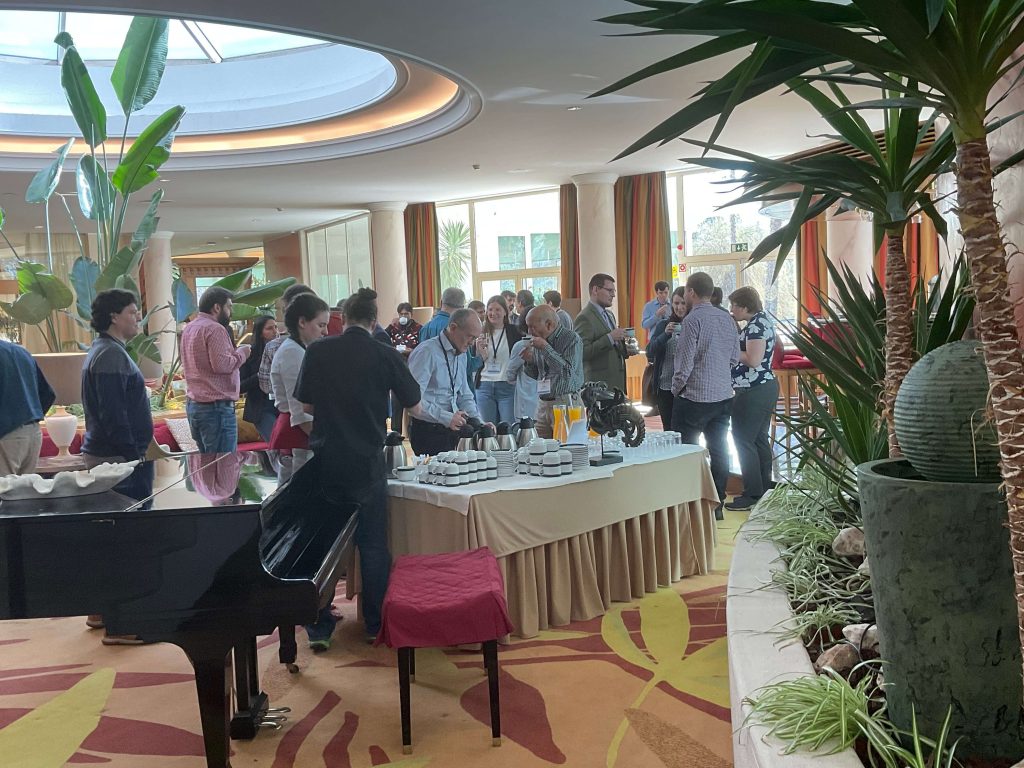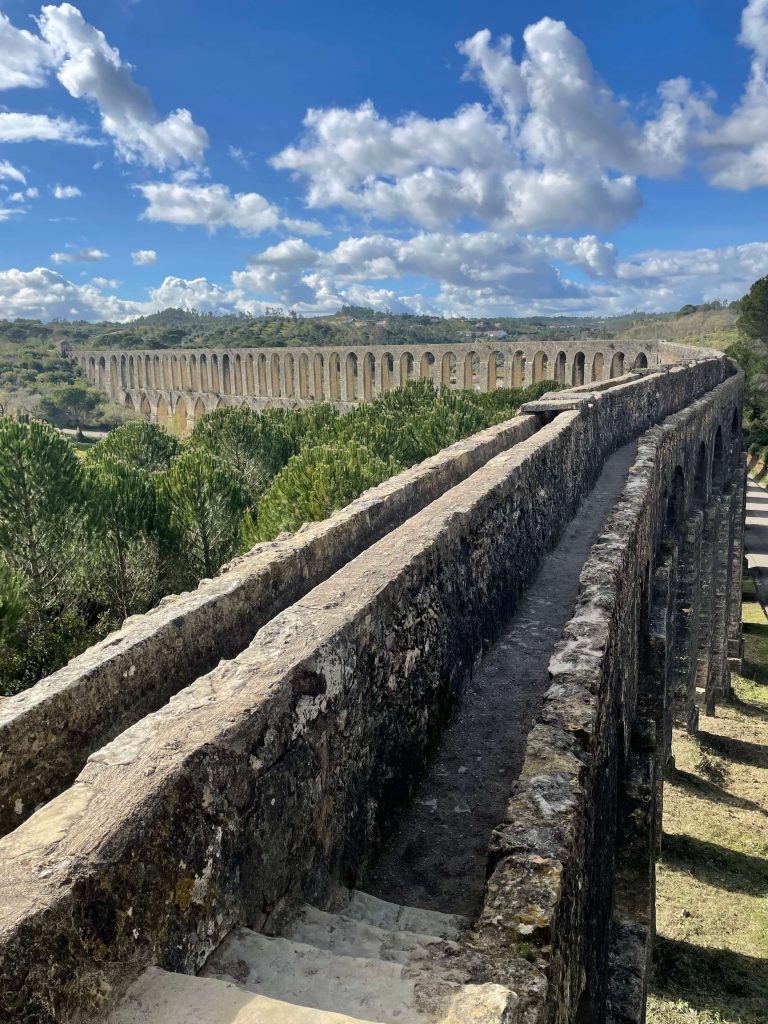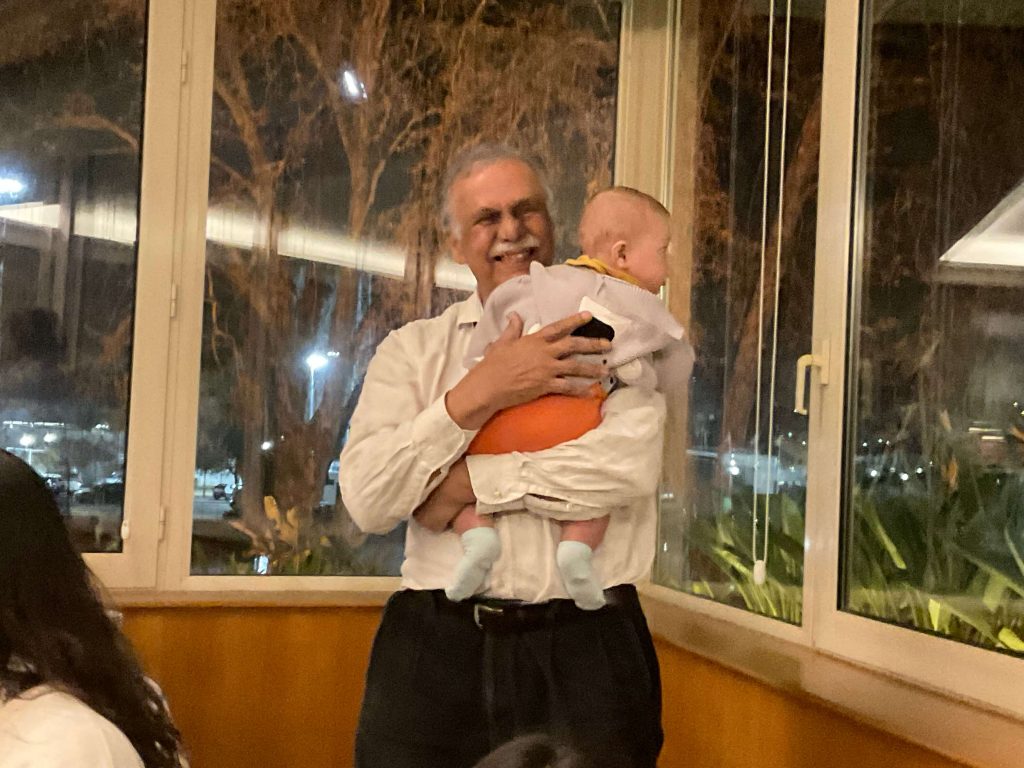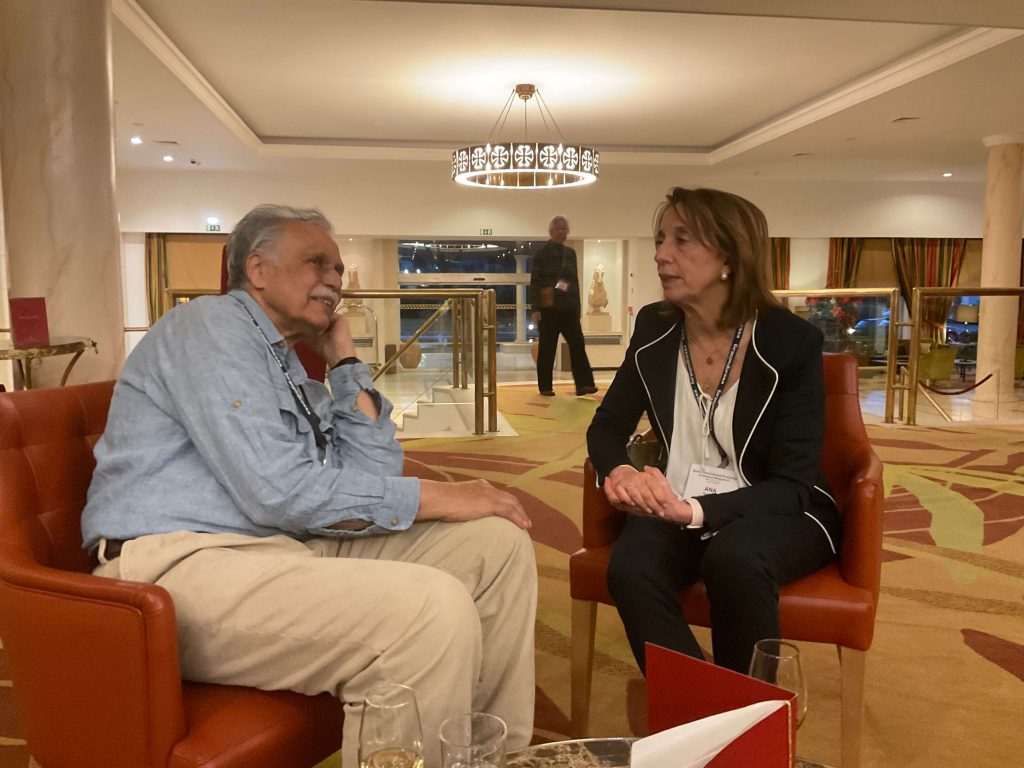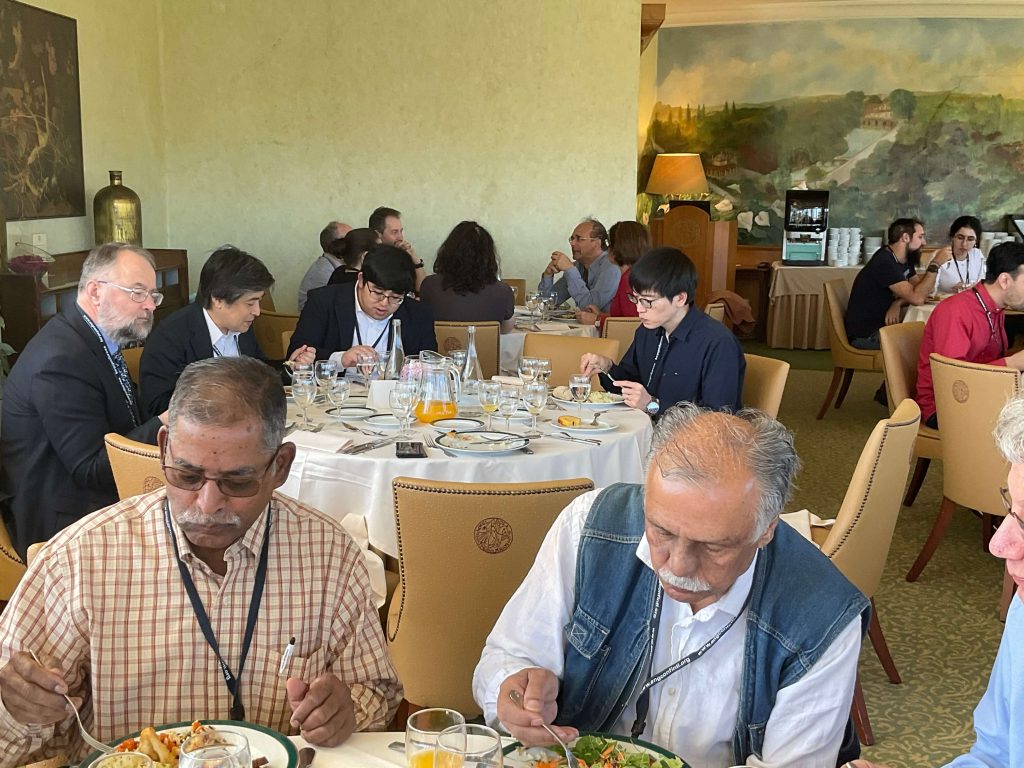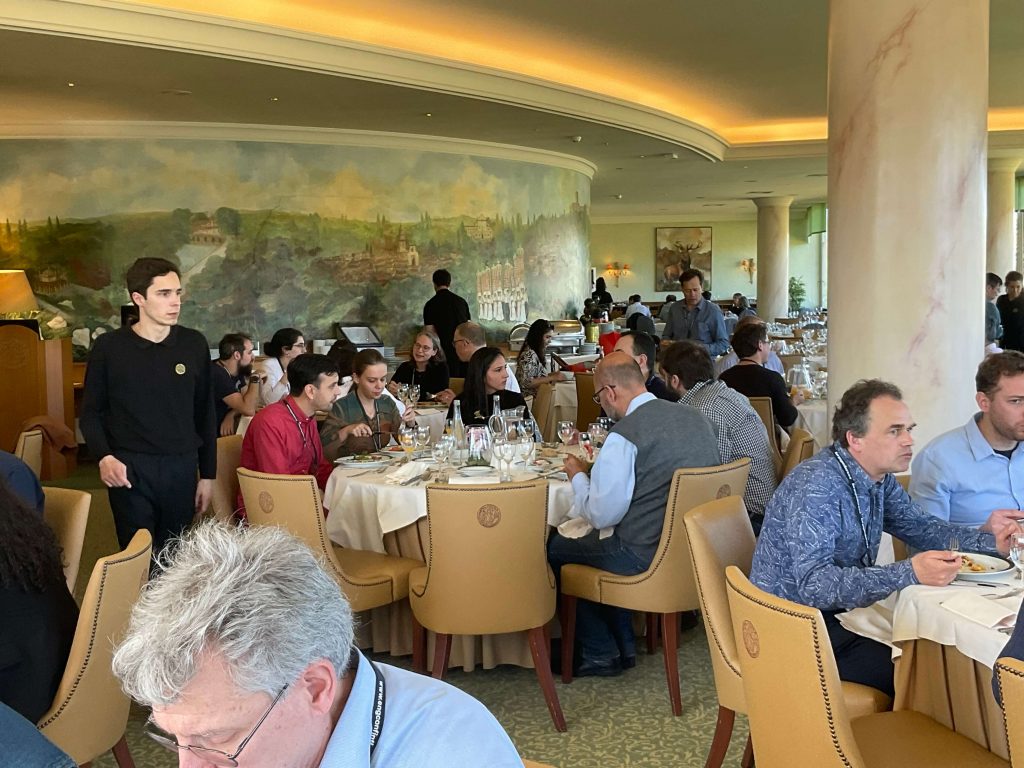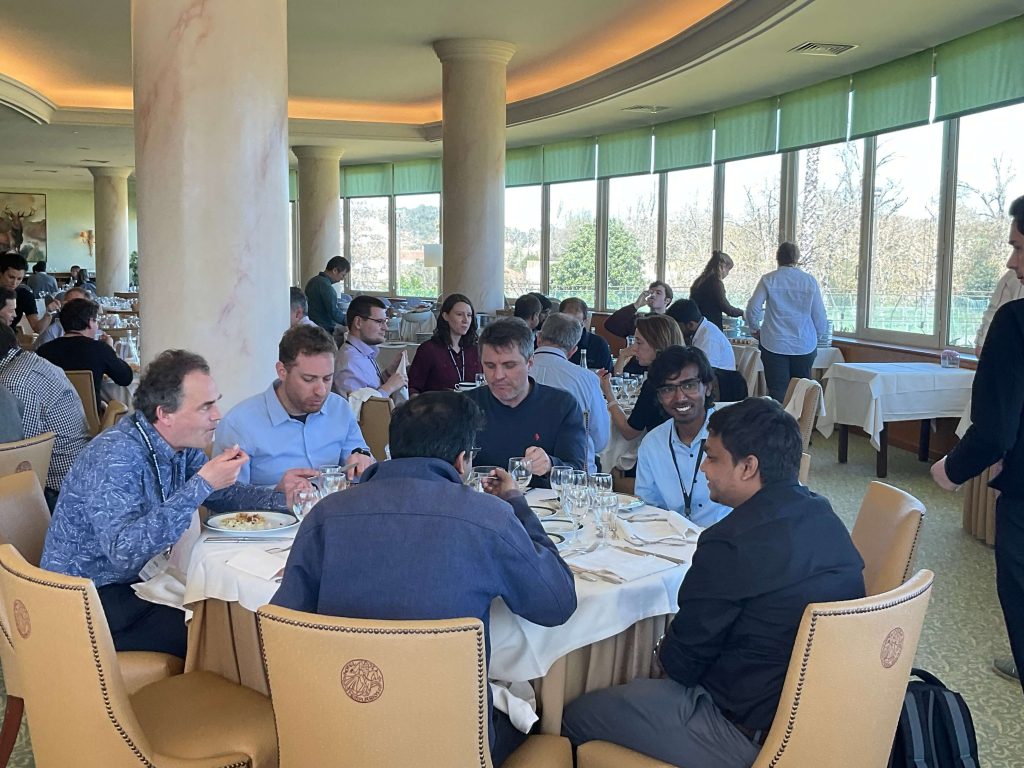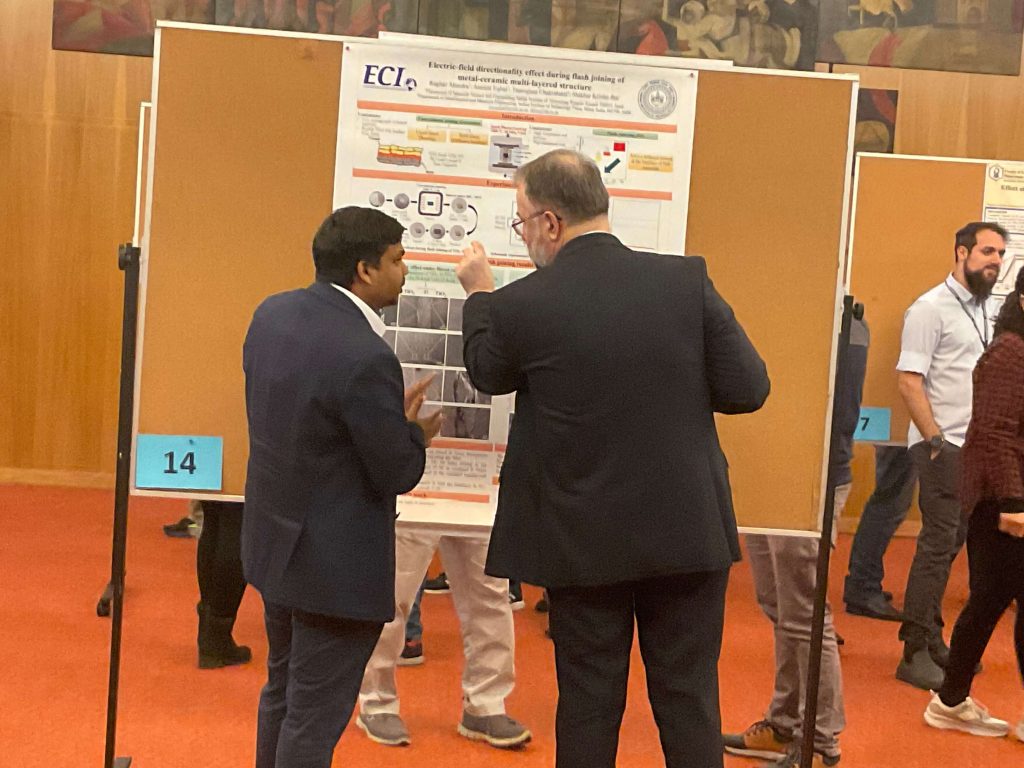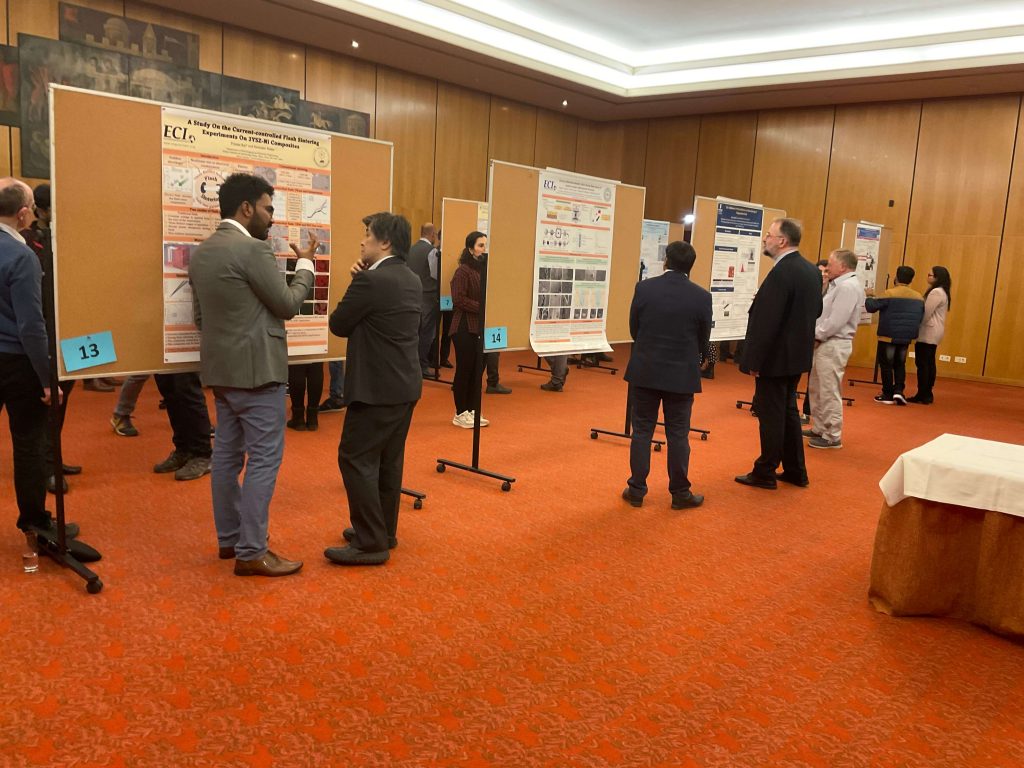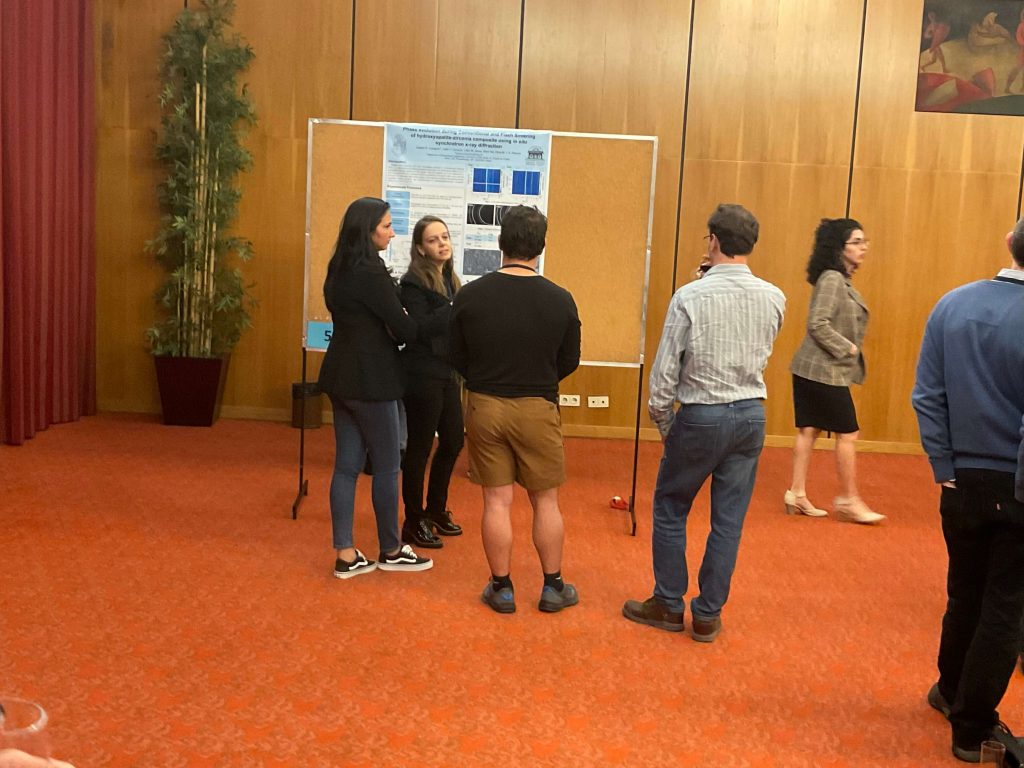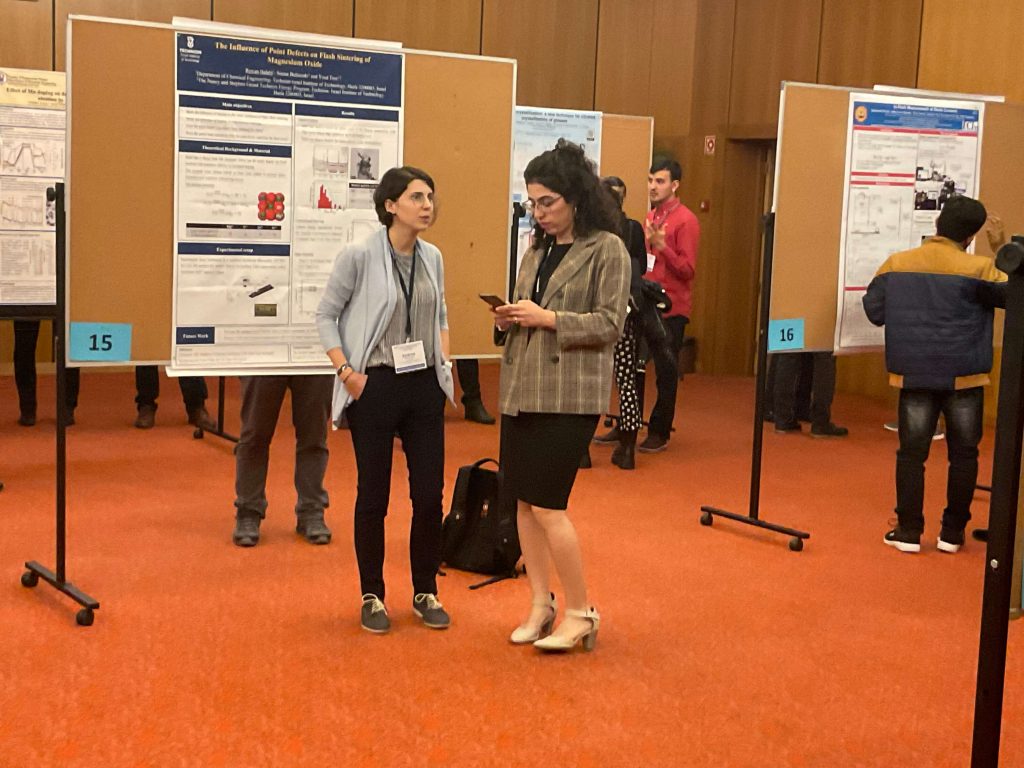 General Information about ECI
Engineering Conferences International (ECI) is a not-for-profit, global engineering conferences program, originally established in 1962 that provides opportunities for the exploration of problems and issues of concern to engineers and scientists from many disciplines.
The format of the conference provides morning and late afternoon or evening sessions in which major presentations are made. Poster sessions will be scheduled for evening discussion as well. Available time is included during the afternoons for ad hoc meetings, informal discussions, and/or recreation. This format is designed to enhance rapport among participants and promote dialogue on the development of the meeting. We believe the conferences have been instrumental in generating ideas and disseminating information to a greater extent than is possible through more conventional forums.
All participants are expected both to attend the entire conference and to contribute actively to the discussions. The recording/photographing of lectures and presentations is forbidden. As ECI conferences take place in an informal atmosphere, casual clothing is the usual attire.
Smoking is prohibited at ECI conferences and conference functions.