An ECI Conference Series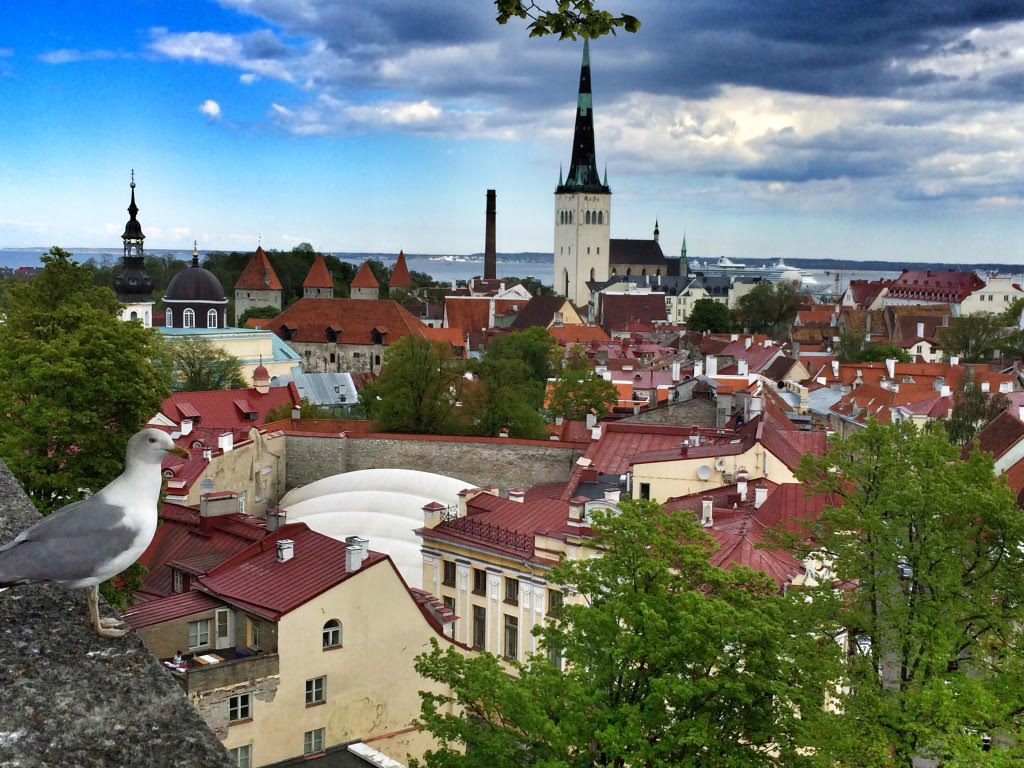 June 27 – July 2, 2021
Tallinn, Estonia
About This Conference
Syntactic foams and multifunctional polymer, metal, and ceramic foams containing a reinforcing and/or functional phase are the intended focus of this conference. These foams are typically used in applications that take advantage of their low density, very high specific properties, tailored pore structure, biocompatibility/absorbable, enhanced energy absorption characteristics, and thermal and flame-retardant properties.
The scope of the conference will include the production and characterization of reinforcing and functional materials specifically used for these foams (i.e., hollow spheres, micro/nanoparticles, particles with specific electric, magnetic, dielectric properties, biological, etc.). Fabrication, characterization, modeling, and applications of the foams will be addressed, as well.
Work in syntactic foams has expanded over the past three decades or so from its inception with two-phase polymer matrix foams based upon hollow glass or polymer spheres for applications in the marine and submarine industry. Today, the field has expanded to include polymer, metal, and ceramic hollow spheres and matrices. In addition, with fibers, nanoparticles and interstitial voids engineered into these materials, three- and four-phase materials are now possible. Composite foams emerged from of conventional blown polymer foams via the addition of diverse functional elements, resulting in complex microstructures that can be engineered to meet specific applications. Also, blown polymer foams are now used as precursor structures for metal and ceramic composite foams and advances in production techniques for the various component materials have resulted in advances in the mechanical, acoustic and thermal properties of these foams that have dramatically broadened their applications.
Thus, by incorporating hollow and solid particles, nanoparticles, fibers, and specialized foaming agents, coupled with novel processing techniques, foams with unique and tailored properties can be attained. Because of such innovations, the role of syntactic and composite foams has expanded into the aerospace, automotive, communications, biomedical, electronics, sporting, and transportation industries.
Conference Organization
Conference Chairs
G.M. Gladysz, University of Alabama at Birmingham, USA
K.K. Chawla, University of Alabama at Birmingham, USA
A.R. Boccaccini, University of Erlangen-Nuremberg, Germany
M. Fukushima, National Institute of Advanced Industrial Science and Technology, Japan
Organizing Committee
Aldo R. Boccaccini (University of Erlangen-Nuremberg, Germany)
Lorenzo Bardella (University of Brescia, Italy)
Kipp Carlisle (TOB, USA)
Juan Jose Castellon (Rice, University, USA)
Krish Chawla (University of Alabama, USA)
Sergej Diel (University of Applied Sciences Landshut, Germany)
Manabu Fukushima (IAST, Japan)
Gary Gladysz (University of Alabama)
Nikhil Gupta (Polytechnic University, USA)
Mark Koopman (University of Utah, USA)
Daniel Mendoza (LANL, USA)
Anna Terry (AWE, UK)
Michele Modesti (University of Padova, Italy)
Gary Strickland (Matrix Composite, Australia)
Karana Shah (Dixie Chemical, USA)

Call for Abstracts
Call for Award Nominations
Venue Information
Tallinn
With a population of just over 430,000, Tallinn is by far Estonia's largest city and offers the widest choice of activities. It's a city of stark contrasts where trendy shops, cafes and high rises stand adjacent the wonderfully-preserved, medieval Old Town – the city's best-loved feature. Because it is home to the nation's main airport, Tallinn is also the easiest to reach for most international travelers.
Cobblestone wonderland – Old Town
Crammed with centuries-old merchant houses and surrounded by spikey towers, Tallinn's medieval Old Town could easily be mistaken for the set of a Disney film. This charming area developed from the 13th to 16th centuries when Tallinn was growing rich as a member of the powerful Hanseatic League. Now a UNESCO World Heritage site, this district of cobblestone streets, Gothic church spires, squares and hidden courtyards serves as both the city's primary tourist magnet and the focal point of its dining and nightlife scene.
Hill of the nobles – Toompea
Toompea hill, which overlooks the southwest edge of Old Town, was historically the area reserved for Estonia's land-owning elites and still has a decidedly more regal feel than the rest of the medieval city center. Apart from dozens of grand mansions, it is home to Toompea Castle (now Estonia's parliament house), a 1th-century Lutheran church and a striking, onion-domed Russian Orthodox Church. The view platforms on the edges of the hill are excellent places to snap photos of the medieval and modern skyline.
The ultimate recycling project – Rotterman Quarter
Tallinn is a city that features layers upon layers of architectural styles, but nowhere do they come together more dramatically than in the Rotterman Quarter, a reclaimed factory area just outside Old Town. Here designers took the original 19th-century industrial buildings and added 21st-century elements to create something truly bold. The result is a trendy quarter that is home to a number of shops and restaurants, as well as an active cultural scene.
Treasures from the sea – Seaplane Harbor
One fairly new – and enormous – attraction in Tallinn is the Seaplane Harbor, site of an elaborate maritime museum. The vast Seaplane Hangars that house the museum are filled with high-tech, hands-on exhibits covering nautical curiosities both civilian and military, including even a submarine built in 1936. More ships, such as the world's outset steam-powered icebreakers, can be found in the museum's outdoor collection, in the harbor itself.
Bohemian vibes – Kalamaja District
For the hippest of the hip, Tallinn's borders start and end in Kalamaja. Over the last decade, this quiet residential and factory district beyond the railway station has become the preferred hangout of the city[s young, artsy set. Visitors love it for its innovative, offbeat cafes, restaurants and galleries, not to mention the rows of picturesque, late 19th and early 20th century house that line its narrow streets.

Emperor's playground – Kadriorg Palace
Kadriorg, Tallinn's very own slice of 18th-century imperial Russia is both a high-end residential neighborhood and a destination for those looking for a peaceful getaway. At its center is Kadriorg Palace, a Northern Baroque masterpiece built here in 1718 on the orders of Tsar Peter the Great. The striking palace now displays the Art Museum of Estonia's foreign collection. The vast estate that surrounds the palace is Kadriorg Park. Filled with flowerbeds, ponds, fountains and pathways, it is an unbeatable place for a quiet stroll.
Art for art's sake – KUMU Art Museum
The super-modern Kumu Art Museum, built into a hillside in Kadriorg Park, is the main facility of the Art Museum of Estonia. The focus here is mainly on Estonian art from the 18th to 21st centuries, with temporary exhibits often bringing in a more international flair. The building is also a sprawling, high-tech cultural center that hosts everything from film showings to official state receptions.
Time travel, Estonian style – Estonian Open Air Museum
The Estonian Open Air Museum, set in a forest park on the northwest coast of Tallinn, is the place to go to experience the rural Estonia of times past. It is a collection of recreated villages from the 19th and early 20th centuries that includes farm houses, windmills, water mills, a schoolhouse, church and a pub – all moved here from their original locations. Museum staff wearing period—appropriate costume demonstrate how work was done and crafts were made in the days of old.

Sponsors
General Information about ECI
Engineering Conferences International (ECI) is a not-for-profit, global engineering conferences program, originally established in 1962 that provides opportunities for the exploration of problems and issues of concern to engineers and scientists from many disciplines.
The format of the conference provides morning and late afternoon or evening sessions in which major presentations are made. Poster sessions will be scheduled for evening discussion as well. Available time is included during the afternoons for ad hoc meetings, informal discussions, and/or recreation. This format is designed to enhance rapport among participants and promote dialogue on the development of the meeting. We believe the conferences have been instrumental in generating ideas and disseminating information to a greater extent than is possible through more conventional forums.
All participants are expected both to attend the entire conference and to contribute actively to the discussions. The recording/photographing of lectures and presentations is forbidden. As ECI conferences take place in an informal atmosphere, casual clothing is the usual attire.
Smoking is prohibited at ECI conferences and conference functions.
Engineering Conferences International
32 Broadway, Suite 314
New York, NY 10004
T: 1-212-514-6760
F: 1-212-514-6030
E-mail: info@engconfintl.org