An ECI Conference Series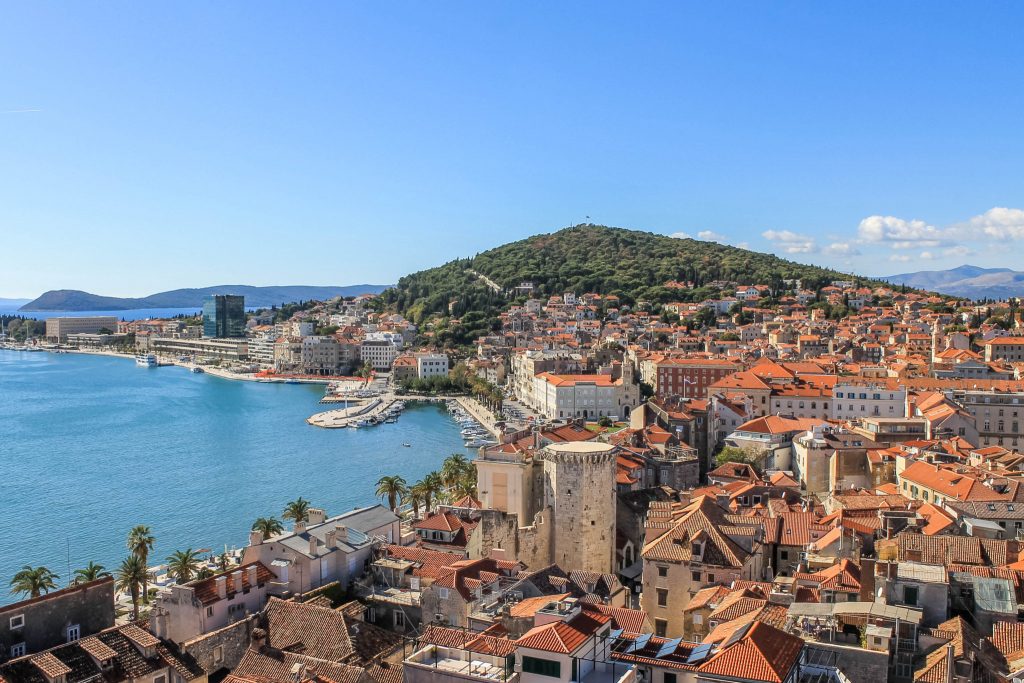 October 2-7, 2022
Le Meredien Lav Split
Split, Croatia

About This Conference
Information coming soon
Conference Organization
Conference Chair
Sandra Korte-Kerzel, RWTH Aachen University
Steering Committee
Gerhard Dehm, Planck Institute for Iron Research, Germany
Karsten Durst, Technical University Darmstadt, Germany
Mathias Göken, University Erlangen-Nurnberg, Germany
Marc Legros, CEMES-CNRS, France
Carl McHargue, University of Tennessee, USA
Johann Michler, EMPA, Switzerland
Jon Molina-Aldareguia, IMDEA Materials Institute, Spain
George M. Pharr, Texas A&M University, USA
Call for Abstracts
Coming soon.
Previous Conferences in This Series
Instrumented Indentation Testing in Materials Research & Development
October 9 – 15, 2005 – Crete, Greece
Conference Chairs:
George M. Pharr, University of Tennessee, USA
Carl McHargue, University of Tennessee, USA
Nanomechanical Testing in Materials Research & Development II
October 11 – 16, 2009 – Barga, Italy
Conference Chair:
Mathias Göken, University Erlangen-Nurnberg, Germany
Nanomechanical Testing in Materials Research & Development III
October 9 – 14, 2011 – Lanzarote, Canary Islands, Spain
Conference Chair: Gerhard Dehm, University of Leoben, Austria
Nanomechanical Testing in Materials Research & Development IV
October 6 – 11, 2013 – Albufeira, Portugal
Conference Chair: Johann Michler, EMPA, Switzerland
Nanomechanical Testing in Materials Research & Development V
October 4-9, 2015 – Albufeira, Portugal
Conference Chair: Marc Legros, CEMES-CNRS, France
Nanomechanical Testing in Materials Research & Development VI
October 1-6, 2017 – Dubrovnik, Croatia
Conference Chair: Karsten Durst, Technical University of Darmstadt, Germany
Nanomechanical Testing in Materials Research & Development VII
September 29-October 4, 2019 – Torremolinos/Malaga, Spain
Conference Chair: Jon Molina-Adlareguia, IMDEA Materials Institute, Spain
Venue Information
Split is Croatia's second largest city, lying on the eastern shore of the Adriatic Sea. It was founded as a Greek colony in the 2nd or 3rd century BC and then became the capital of the ancient Roman province of Dalmatia. It later became a Byzantine city and during the middle ages Split enjoyed autonomy as a free city. Later it was caught in the struggle between Venice and Croatia and for a period of time was a Venetian city, a heavily fortified outpost surrounded by Ottoman territory. After being occupied in 1813, it became part of the Austrian Empire until the fall of Austria-Hungary in 1918 and the formation of Yugoslavia. In World War II, the city was annexed to Italy, then liberated by Partisans and then re-occupied by Germany, liberated again by Partisans in 1944 and was included in the post-war Yugoslavia. In 1991, Croatia seceded from Yugoslavia in the Croatian War of Independence. In the years following 2000, Split again began development with a focus on tourism. Approximately 350,000 people reside in the Split metropolitan area.
Split has a borderline humid subtropical and Mediterranean climate. During our conference period, we can expect highs of 23C and lows of 16C. The average amount of rain in October is about 75 mm.
The historic center of Split is included as a UNESCO World Heritage site.
Among the things to do in Split:
Diocletian's Palace – This palace dominates the city's historic core – a wonderfully preserved 4th century complex building. Because of its size, it is more a citadel than a palace. The original Roman streets sill have their original paving stones.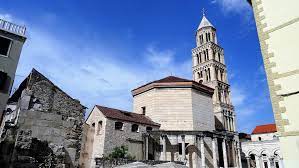 St. Duje's Cathedral – The Cathedral of Saint Domniu is the seat of the Archdiocese of Split-Makarska.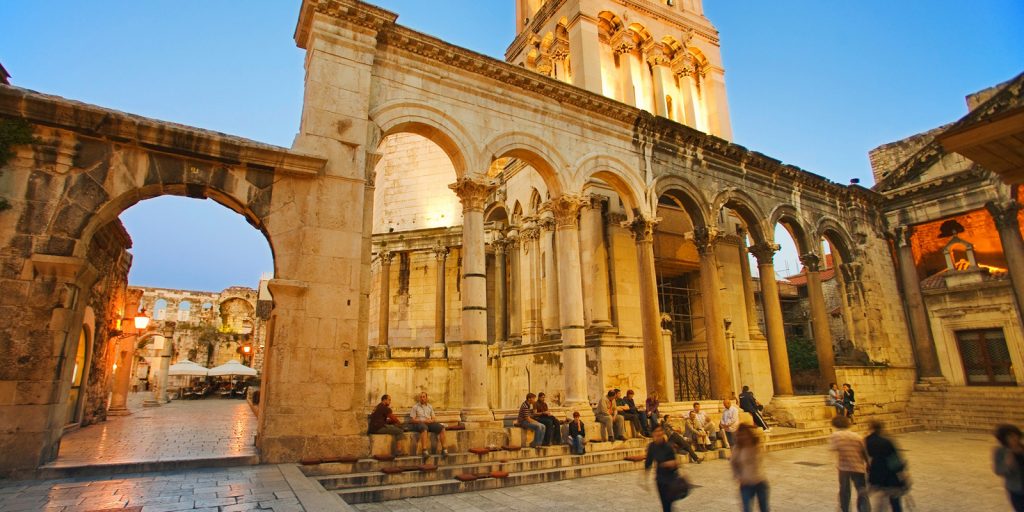 Peristil Square – the original Roman court. Still standing are to 3,500-year old Egyptian sphinxes brought to the city by Diocletian.

Marjan – A hill on the pensinsula of Split, it is covered in a dense Mediterranean pine forest and completely surrounded by the city and the sea, making it a unique site.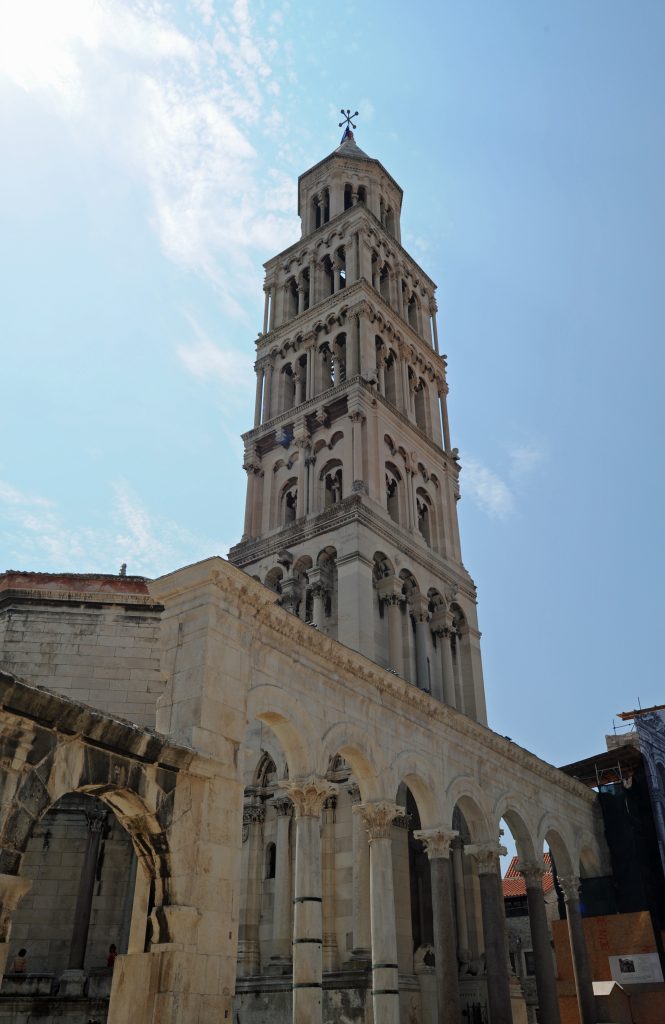 Campanile – Split's iconic bell tower, next to the cathedral. View of the cityscape and the Adriatic are worthwhile.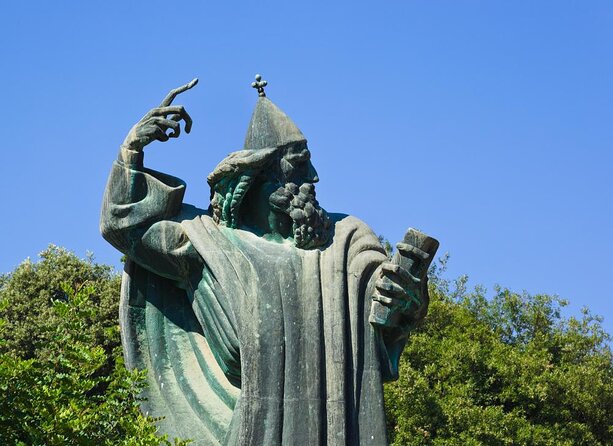 Statue of Grgur Ninski – Sculptor Ivan Mestrovic created this scultpture of the 10th century bishop who conducted religious ceremonies in the Croatian language (defying the pope) and helped spread Christianity in Croatia. People rub Ninski's big toe for good luck.
Split is home to numerous museums and galleries:
Archeological Museum
Museum of Croatian Archeological Monuments
Split City Museum
Ethnographical Museum
Croatian Maritime Museum
Split Science Museum
Gallery of Fine Arts
Ivan Mestrovic Gallery
There should be no difficulty in Split finding a field for the Nanomechanical Testing football matches traditionally organized by Marc Legros as Split residents consider their city as "the sportiest city in the world." The largest football stadium has a capacity of 35,000, far larger than the typical number of fans watching the Nanomechanical match.
Le Meridien Lav, Split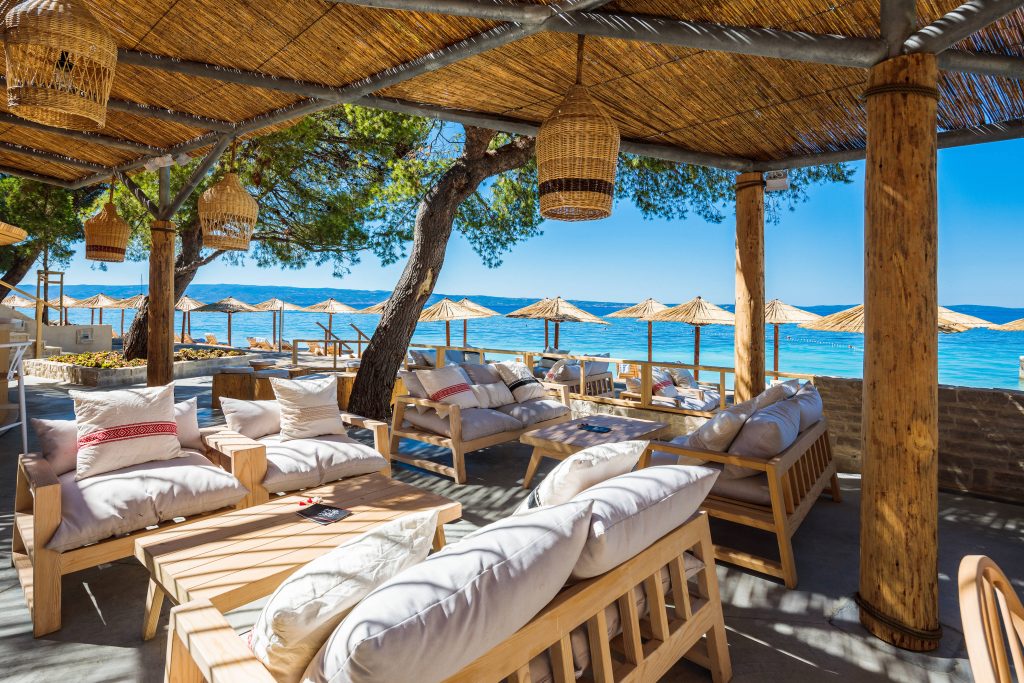 The hotel is located 25 km from the SPU International Airport of Split, and about 8 km south of Split in Podstrana on the Dalmatian Coast. It enjoys a beautiful setting, boasting an 800 m stretch of beach with fantastic sea views across to the city and its surrounding islands. Each guestroom has a floor-to-ceiling window that opens to a large balcony, a 32" flat screen TV, Wi-Fi and high-speed internet access, individually controlled air conditioning, a hair dryer and an in-room safe. In addition to excellent meeting facilities, the hotel also has a spa, fitness center, outdoor terraces, four tennis courts, heated indoor and outdoor pools plus numerous restaurants and bars.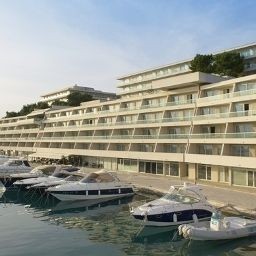 Transportation
The Split Airport website gives an overview of the flights, transportation and services.
More information will be posted when registration opens; however, the hotel does not provide shuttle service but can make arrangements for transportation with its partners or conference participants can take a taxi directly from the airport. Currently the estimate taxi fare is 40 EUR (one way).
Sponsors
General Information about ECI
Engineering Conferences International (ECI) is a not-for-profit, global engineering conferences program, originally established in 1962 that provides opportunities for the exploration of problems and issues of concern to engineers and scientists from many disciplines.
The format of the conference provides morning and late afternoon or evening sessions in which major presentations are made. Poster sessions will be scheduled for evening discussion as well. Available time is included during the afternoons for ad hoc meetings, informal discussions, and/or recreation. This format is designed to enhance rapport among participants and promote dialogue on the development of the meeting. We believe the conferences have been instrumental in generating ideas and disseminating information to a greater extent than is possible through more conventional forums.
All participants are expected both to attend the entire conference and to contribute actively to the discussions. The recording/photographing of lectures and presentations is forbidden. As ECI conferences take place in an informal atmosphere, casual clothing is the usual attire.
Smoking is prohibited at ECI conferences and conference functions.
Engineering Conferences International
32 Broadway, Suite 314
New York, NY 10004
T: 1-212-514-6760
F: 1-212-514-6030
E-mail: info@engconfintl.org