An ECI Series
Meeting on hold – new dates to be announced in the future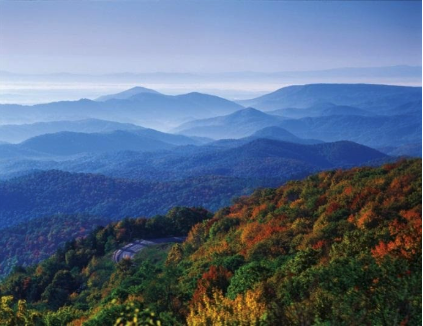 Durham, NC
Attendance at this conference is restricted to those fully* vaccinated against Covid-19.
Your registration will not be considered complete until your proof of vaccination is uploaded via the registration portal and verified by ECI staff. Acceptable proof includes copies of a U.S. CDC vaccination card or a certificate/document (listing your full name as it appears on your government issued ID) issued by the relevant health agency in your country of residence along with a government issued photo ID, such as a driver's license or passport. Please do not upload a QR code as proof because ECI does not have a compatible QR code reader due to region difference. If you have questions about these requirements, please email Kathy@engconfintl.org
* Two doses of an FDA or WHO authorized Covid-19 vaccine plus appropriate boosters, received at least 14 days prior to the conference OR one dose of an FDA or WHO authorized single dose Covid-19 vaccine, received at least 14 days prior to the conference.
We are all in this together. Thank you for being part of our community and following these policies. We look forward to see you in person very soon.
Click for CDC information on Covid vaccines.
About This Conference
Cosmetic formulation design is a multidisciplinary and challenging area of focus for the cosmetic industry. It involves not only the incorporation of scientific understanding from colloidal science and complex fluids to generate products with good stability profiles and effective active delivery but also needs to take into account and engineer-in the correct rheological, tribological and surface/interfacial properties to ensure delightful sensory responses.
Current challenges in creating truly differentiated products in a highly competitive landscape and the new social and regulatory pressures to move towards greener and more sustainable solutions have created new advances in cosmetic formulation design incorporating both academic and industrial research advances in green chemistry, biosurfactants, advanced characterization, etc. This conference, for the first time, will bring together leading industrial and academic research groups working in this area to highlight some of these key advances. The conference will be global in nature and will allow effective networking among industrial and academic scientists to further promote collaboration to further advance this highly applied research area.
The conference will cover:
– Theory and modeling
– Synthesis, formulation and manufacture
– Characterization and novel experimental techniques-microstructure, interactions, rheology

Specific topics that will be covered include:
– Green and novel biosurfactants & biopolymers for cosmetics
– Microbiome and formulation implications
– Stimuli responsive or smart complex fluids and gels
– Rheology, tribology and sensory linkages in cosmetic applications
– Enhanced deposition and complex coacervation
– Advances in characterization
– Hair applications
– Skin applications
– Make-Up applications

Conference Organization
Conference Chairs:
Samiul Amin, University of Miami
P. (Som) Somaundaran, Columbia University, USA
Organizing Committee
Steve Adamy, Church & Dwight, USA
Carlos Bosques, Evolved By Nature, USA
Gareth McKinley, MIT, USA
Siva Muthukrishnan, L'Oreal, USA
Anat Shilaoch, Unilever, USA
Khusboo Singh, Amway, USA
Confirmed Speakers
Edgar Acosta (University of Toronto, Canada)
Reinhold Dauskardt (Stanford University, USA)
Samuel Gourion-Arsiquaud (TRI Princeton, USA)
Saad Khan (NC State)
Jake Mohin (Citrine)
Seher Ozkan (Ashland)
Zahra Parlak (Qatch Tech)
Michael Rubinstein (Duke University)
Jeff Sanders (Schrodinger, USA)
Hongwei Shen (Colgate, USA)
Orlin Velev (NC State University, USA)
Joachim Venzmer (Evonik, Germany)
Call for Abstracts
One-page abstracts should be submitted as soon as possible and no later than the deadlines noted below. The abstract should include both the significance of the research as well as results that will be discussed to allow a scientific assessment of the work by the organizers. Please indicate if the abstract is for an oral or poster presentation. Only a limited number of oral presentation slots are available. Thus all submissions for oral presentations will be considered for both oral and poster.
Deadline for abstracts for oral presentations: November 30, 2022
Deadline for abstracts for poster presentations: November 30, 2022
All abstracts should be submitted electronically and submissions must follow the template: docx or doc.
Cancellation Policy: Cancellation must be received by ECI in writing at least 28 days prior to the start of the conference in order for a full refund (less a processing fee) to be considered. The ECI auditors require that refunds for all conference cancellations be processed after the conference so that the necessary back-up information (e.g., hotel list of those in-house) can be attached to the refund request and ECI can verify that the hotel has not charged a cancellation fee.
Cancellation fees:
Cancellations received more than 28 days prior to the conference start date are subject to a processing fee of 4% of the total fee, plus any direct expenses incurred by ECI.
Cancellations received 15 – 28 days prior to the conference start date are subject to a $250 cancellation fee plus any direct expenses incurred by ECI.
Cancellations received 8 – 14 days prior to the conference start date are subject to a $500 cancellation fee plus any direct expenses incurred by ECI.
No refunds will be issued for cancellations received less than 7 days prior to the conference start date.
No refunds will be issued due to inclement weather or travel disruptions/cancellations.
Registrations may be transferred without incurring any penalty or cancellation fee.
Denied or delayed visa
If a participant is forced to cancel due to a denied or delayed entry visa, ECI will issue a full refund if ECI has been notified of a potential visa issue at least four weeks prior to the conference start date.
Change of payment method
If an attendee who has already paid the conference fee with a credit card requests that the fee be refunded to that card so that it can be paid in a different manner (e.g., charged to an alternate credit card, or paid via check or bank transfer), a processing fee of 4% of the total fee amount will apply.
Disclaimer
It may be necessary for reasons beyond the control of ECI to alter the content and timing of the program or the identity of the speakers. In the unfortunate circumstance that an event is cancelled, ECI is not liable for any costs incurred by participants in connection with their attendance.
Smoking is prohibited at ECI conferences and conference functions.
Should you have specific questions regarding your registration, please contact Kathy Chan.
The Engineering Conferences International conferences calendar and other information can be found on the ECI web site: www.engconfintl.org
Pre and Post Conference Registration
If you are arriving early or staying after the conference and wish to extend your stay in the conference hotel, please download and complete the Pre/Post Conference Reservation form posted below and send it directly to the conference hotel. ECI does not guarantee or pay for rooms reserved before or after the conference – you must reserve extra nights directly with the hotel and you are responsible for paying the hotel directly for any extra nights.
Venue Information
Situated on the campus of Duke University, the Washington Duke Inn & Golf Club is convenient to all points in the Research Triangle area and downtown Durham.
The term "Triangle" was first coined to refer to an area anchored by three major universities: Duke University in Durham (and later North Carolina Central University), the University of North Carolina in Chapel Hill and North Carolina State University in Raleigh. The three joined in the 1950's to help create Research Triangle Park, centered in southeast Durham. Today, the term is used to refer to a five-county metropolitan statistic area or census laborshed, or a 3,000 square mile, six-county, 26-community planning region.
Durham is most well known for being the home of Duke University, and its many attractions including the Nasher Museum of Art, sports events, and the Duke Lemur Center, which hosts the largest collection of lemurs outside of Madagascar. The Durham Performing Arts Center puts on a number of performances throughout the year including Broadway shows. The Museum of Life and Science contains a number of interactive science-related exhibits.
At the Sarah P. Duke Gardens on Duke University's West Campus you can discover exotic blooms as well as local beauties growing side by side. Just beyond the gardens, you'll find the beautiful Duke Chapel. Duke's West Campus is also home to the magnificent Nasher Museum of Art whose galleries feature many local artists as well as exhibits on national tours.
North Carolina wine can be tasted at a local vineyard, Rock of Ages Winery. For a different tasting experience, visit the Triangle Brewery in downtown Durham. Sample their Belgian and American style brews and request a tour of the brewery.
For baseball fans the minor-league Durham Bulls play at the Durham Bulls Athletic Park. The baseball stadium is surrounded by the restored warehouses of the American Tobacco Campus.
Durham also boasts many wonderful restaurants thanks to a thriving colony of imaginative chefs. The town has been ranked as the "Foodiest Small Town in America." Nearly 40 Durham restaurants and chefs have earned reputations in high profile media sources such as Bon Appétit, Gourmet, The New York Times, and Food & Wine. To search for a restaurant visit Durham Dining.
For further information about the area please visit the following links:
Durham Convention and Visitors Bureau
Transportation
The Washington Duke Inn is located just 20 minutes from Raleigh-Durham International Airport.
General Information about ECI
Engineering Conferences International (ECI) is a not-for-profit, global engineering conferences program, originally established in 1962 that provides opportunities for the exploration of problems and issues of concern to engineers and scientists from many disciplines.
The format of the conference provides morning and late afternoon or evening sessions in which major presentations are made. Poster sessions will be scheduled for evening discussion as well. Available time is included during the afternoons for ad hoc meetings, informal discussions, and/or recreation. This format is designed to enhance rapport among participants and promote dialogue on the development of the meeting. We believe the conferences have been instrumental in generating ideas and disseminating information to a greater extent than is possible through more conventional forums.
All participants are expected both to attend the entire conference and to contribute actively to the discussions. The recording/photographing of lectures and presentations is forbidden. As ECI conferences take place in an informal atmosphere, casual clothing is the usual attire.
Smoking is prohibited at ECI conferences and conference functions.