"Back to Barcelona: Progress & Potential of ICB"

An ECI Conference Series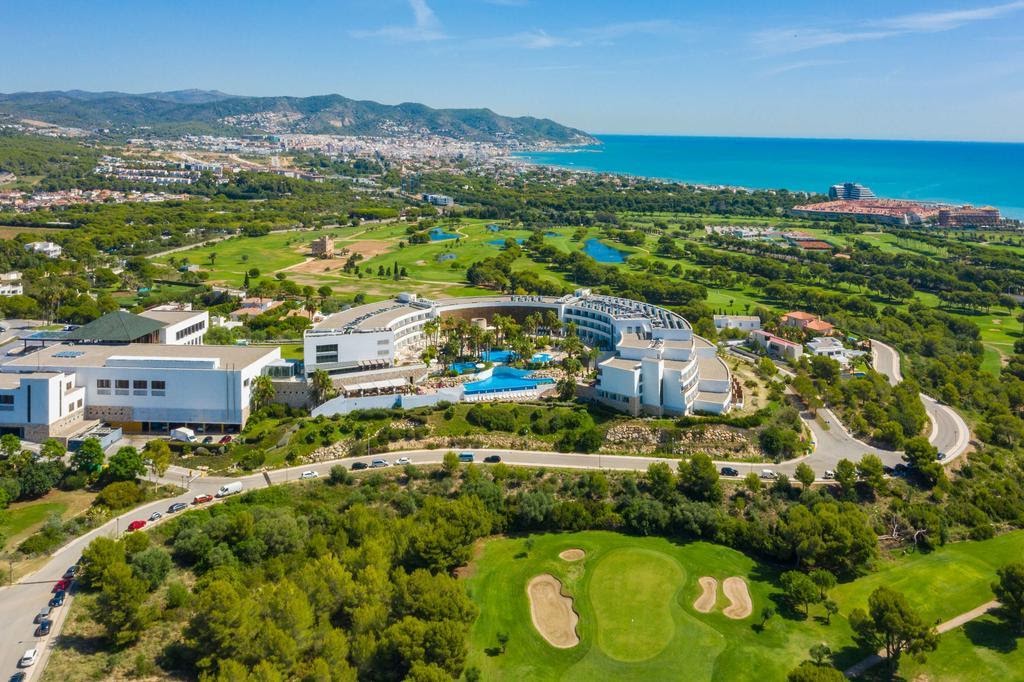 October 9-13, 2022
Dolce Sitges Barcelona Resort
Sitges, Spain
Attendance at this conference is restricted to those fully* vaccinated against Covid-19.
Your registration will not be considered complete until your proof of vaccination is uploaded via the registration portal and verified by ECI staff. Acceptable proof includes copies of a U.S. CDC vaccination card or a certificate/document (listing your full name as it appears on your government issued ID) issued by the relevant health agency in your country of residence along with a government issued photo ID, such as a driver's license or passport. Please do not upload a QR code as proof because ECI does not have a compatible QR code reader due to region difference. If you have questions about these requirements, please email Kathy@engconfintl.org
* Two doses of an FDA or WHO authorized Covid-19 vaccine plus appropriate boosters, received at least 14 days prior to the conference OR one dose of an FDA or WHO authorized single dose Covid-19 vaccine, received at least 14 days prior to the conference.
We are all in this together. Thank you for being part of our community and following these policies. We look forward to see you in person very soon.
Click for CDC information on Covid vaccines.
About This Conference
The ICB conference series was established in 2013 in Barcelona, Spain with an international gathering of thought leaders across industry and academia to discuss and debate the promise of integrated continuous manufacturing for biological therapeutics. The biennial series continued with ICB conferences in 2015 (Berkeley, USA), 2017 (Cascais, Portugal) and 2019 (Cape Cod, USA).
Integrated Continuous Biomanufacturing V will build on this strong tradition, returning to Barcelona in 2022 in a new and larger venue, reflecting the growth of both the topic and this conference in particular. "Back to Barcelona", where the ICB series began, we will reflect on the dramatic progress that has been made over the previous nine years: continuous technologies and strategies have been tested, proven and increasingly implemented at large scales and in clinical and commercial environments. We will also look forward to the horizon, as great potential still remains in this field. Are there additional process steps that can/should be converted to continuous operation? Are there novel enabling technologies that must be developed? What new therapeutics and modalities will benefit from the adoption of continuous and integrated processing?
The conference will also address the global pressures that are compelling companies to innovate in order to succeed in the future. Lean, fast and flexible development and manufacturing is increasingly desirable to enable (1) rapid responses to therapeutic needs on both local and global scales, (2) cost-effective processing in an increasingly competitive landscape and (3) sustainable approaches to minimize resource requirements and environmental impact.
ICB V will bring together leading scientists, engineers and experts from academia, industry and regulatory agencies who are actively engaged in integrated continuous biomanufacturing. We look forward to welcoming participants "back to Barcelona" as we and reflect on past progress and lessons learned as well as future opportunities and potential.
Conference Organization
Conference Chairs
Ana Azevedo, Técnico Lisboa
Jason Walther, Sanofi
Rohini Deshpande, Amgen

Conference Steering Committee
Mike Betenbaugh, Johns Hopkins University
Barry Buckland, BiologicB
Jon Coffman, AstraZeneca
Charles Cooney, Massachusetts Institute of Technology
Suzanne Farid, University College London
Chetan Goudar, Amgen
Guenter Jagschies, GE Healthcare Life Sciences
Alois Jungbauer, BOKU
Konstantin Konstantinov, Codiak Biosciences
Veena Warikoo, Roche
Session Descriptions
Session 1: Continuous manufacturing of emerging therapeutic modalities
Chairs: Joseph Shultz (Evelo Biosciences), Cristina Peixoto (iBET)
Novel therapeutic modalities such as exosomes/extracellular vesicles, viruses, viral vectors, virus like particles, cells, plasmids and nucleic acids have emerged as classes of potentially promising biopharmaceuticals. While continuous manufacturing strategies for small molecules and protein therapeutics have been progressing for some time, these new entities can be decidedly more complex and may have different size and/or other biophysical attributes that may or may not make direct extension of existing techniques applicable. In this session, application of ICB strategies for manufacturing emerging modalities employing the concepts of continuous flow and integrated unit operation control strategies producing high quality and low cost biopharmaceuticals will be covered. Topics will include, but are not limited to:
State-of-the-art technologies in continuous upstream and downstream process
Integration of unit operations for continuous processes
Systems approaches
Implementation of continuous platforms covering perspectives such as scale-down mimics and cost of goods analysis
As-of-yet unestablished regulatory frameworks for new modalities and continuous manufacturing.
Session 2: Breakthrough ICB technologies on the horizon
Chairs: Astrid Dürauer (BOKU), Michael Coolbaugh (Sanofi)
Over the past decade, incredible breakthroughs and advancements have made integrated and continuous biomanufacturing not just a possibility, but a reality. However, most of the ICB implementations to date have focused on the conversion of "traditional" batch unit operations into integrated and/or continuous versions of the same fundamental operation. As ICB continues to mature, can we instead start thinking about disruptive innovations in process technology that are enabled by continuous processing? In this session we want to discuss technologies beyond the current state of the art. In particular, we would like to address some of the following emerging fields in the context of ICB:
How can we further intensify biologics production? Is the future still CHO?
What types of separations can be performed with ICB that aren't feasible in batch?
Are there opportunities to further expand the "continuous boundary" to include additional operations?
How can we make biologics manufacturing more sustainable?
How can we best leverage high-throughput process development (HTPD), automation, and model-based scale-up to improve efficiency of development and tech transfer?
Session 3: Integrated control strategies to advance ICB
Chairs: Bernt Nilsson (Lund University), Irina Ramos (AstraZeneca)
Integrated continuous manufacturing of biologics means connecting processing units, support and control units into a manufacturing system that facilitates rapid decisions, flexible production and robust operation. A vital part in this vision is process analytical technology (PAT) that combines measurement and automation into an on-line control system to connect processing units and machines into an autonomous integrated system, with feedback of on-line measurements for disturbance rejection and on-line analytics for near real-time release.
This session focuses on PAT and on-line process control strategies for integrated processing steps and complete integrated continuous manufacturing. It also focuses on the development and implementation issues of these integrated systems. We are looking for talks on the development of enabling technologies and on case studies as well as advances in analytics, automation and control.

Session 4: Application of smart manufacturing tools to ICB
Chairs: Cenk Ündey (Amgen), Christoph Herwig (TU Wien)
In the final layout, ICB minimizes the occurrence of hold steps such as intermediate break tanks, dramatically reducing residence times, and therefore requiring new and innovative control strategies to achieve timely and controlled decisions. In the area of process analytical technology (PAT), increasingly advanced digital strategies have emerged, including the application of smart sensors (physical and soft) for monitoring, data automation, and advanced and automated process monitoring and control. However, in many cases, CQAs may not be able to be measured by PAT tools directly. Virtual replicas of the process, digital twins, will be needed to create solid links between RMAs, CPPs and CQAs as well as predict process events and allow for multiple input and multiple output feedback controls with the final goal to achieve real-time release testing (RTRT). This may also include the use of AI tools and techniques such as machine learning in the ICB manufacturing setting
This session aims at showing recent scientific advancements, showstoppers and potentials of the aforementioned smart manufacturing tools for enabling robust ICB. The audience will be introduced to novel horizontal solutions across the process chain and will learn about methods for building digital twins in a life cycle concept. Talks could also potentially cover statistical process control (SPC) and model predictive control (MPC) techniques, hybrid modeling solutions that combine mechanistic and data-driven approaches, and other industry 4.0 concepts.
Session 5: ICB strategies to address industry challenges and opportunities
Chairs: Lisa Connell-Crowley (Just-Evotec Biologics), Anurag S. Rathore (IIT)
The last decade has seen rapid growth in specialized technologies and strategies designed to facilitate integrated, continuous manufacturing of a wide range of mammalian and microbial biotherapeutics including protein, gene, and cell-based therapies. Implementation of integrated, continuous bioprocessing has the potential to reduce manufacturing time and costs, and improve the sustainability of these processes, due to significant productivity gains from process intensification. At the same time, the regulatory pathway is still relatively nascent as more integrated continuous processes are now being filed. This session will focus on case studies and strategies for managing process development and manufacturing time, understanding and improving process economics and sustainability, and navigating regulatory challenges for successful implementation of integrated continuous bioprocessing. Abstracts addressing the following questions or additional challenges/opportunities are welcome:
How does continuous processing impact process productivity? What are the major factors that impact the improvement that can be achieved?
How does ICB impact time to clinic and market? What strategies can be used to manage or reduce process development, characterization and validation time?
How much can ICB impact the cost of manufacturing of biotherapeutics and what are the major factors influencing cost? Will this have a meaningful impact on the market price of bionovels and biosimilars?
How do ICB processes compare to more traditional fed batch processes with respect to sustainability? How can we design more sustainable ICB processes and facilities?
ICB offers a new paradigm for biopharma manufacturing and hence brings in regulatory complexity as well. What are the major regulatory risks and what strategies are being contemplated or implemented to overcome them?
Case studies demonstrating impact of ICB implementation on time to clinic and commercial launch, process economics, sustainability and successfully managing regulatory risks.
Session 6: The case for ICB industrialization
Chairs: Jennifer Pollard (Merck & Co.), Andrea Rayat (University College London)
Continuous manufacturing has steadily gained traction in the biopharmaceutical industry with ongoing examples of implementation in GMP environments. As the industry facilitates more innovation and moves further into the integration of enabling technologies, the realization of integrated continuous biomanufacturing (ICB) is imminent. With this background, we aim to focus this session on the approaches to ICB industrialization with case studies on GMP design and implementation, and with contributions establishing the scalability and robustness of key technologies such as PAT and single-use systems.
We invite presentations which cover approaches to activities that support ICB industrialization such as process validation or characterization at-scale; manufacturing strategy during continuous operation including safety and quality management, digital strategy and data management, advanced process control and monitoring, GMP design considerations, and interaction with regulators.
We also encourage contributions that demonstrate industry strategies which address the challenges and opportunities en route to ICB-readiness. This can be through the development of a business case for ICB, assessment of manufacturing/technology fit, or scale-down process characterization for ICB. Presentations should contain actual case studies and real-world data to ensure content is compelling and instructional.
Call for Abstracts
All submissions should be submitted electronically HERE.
Oral presentation abstract deadline: April 15, 2022
Poster presentation abstract deadline: April 29, 2022
Please prepare your abstract according to this template: docx or doc.
Only a limited number of oral presentation slots are available and thus all submissions for oral sessions will be considered for both oral and poster presentation.
Conference History
Integrated Continuous Biomanufacturing
October 20 – 24, 2013, Castelldefels, Spain
Conference Chairs: Konstantin Konstantinov, Genzyme-Sanofi, USA; Chetan Goudar, Amgen, USA; Nigel Titchener-Hooker, University College London, UK
Integrated Continuous Biomanufacturing II
November 1 – 5, 2015, Berkeley, California, USA
Conference Chairs: Chetan Goudar, Amgen, USA; Suzanne Farid, University College London, UK; Christopher Hwang, Genzyme-Sanofi, USA; Karol Lacki, Novo Nordisk, Denmark
Integrated Continuous Biomanufacturing III
September 17-21, 2017, Cascais, Portugal
Conference Chairs: Suzanne Farid, University College London, UK; Chetan Goudar, Amgen, USA; Paula Alves, IBET, Portugal; Veena Warikoo, Axcella Health, Inc., USA
Integrated Continuous Biomanufacturing IV
October 6-10, 2019, Brewster (Cape Cod), Massachusetts, USA
Conference Chairs: Veena Warikoo, Roche, USA; Alois Jungbauer, BOKU, Austria; Jon Coffman, AstraZeneca, USA; Jason, Walther, Sanofi, USA
Conference Sponsors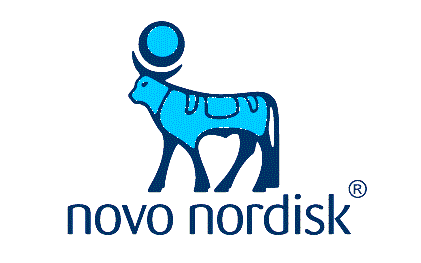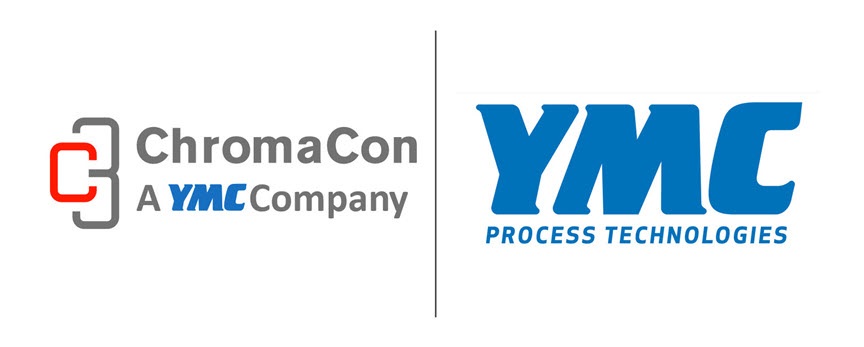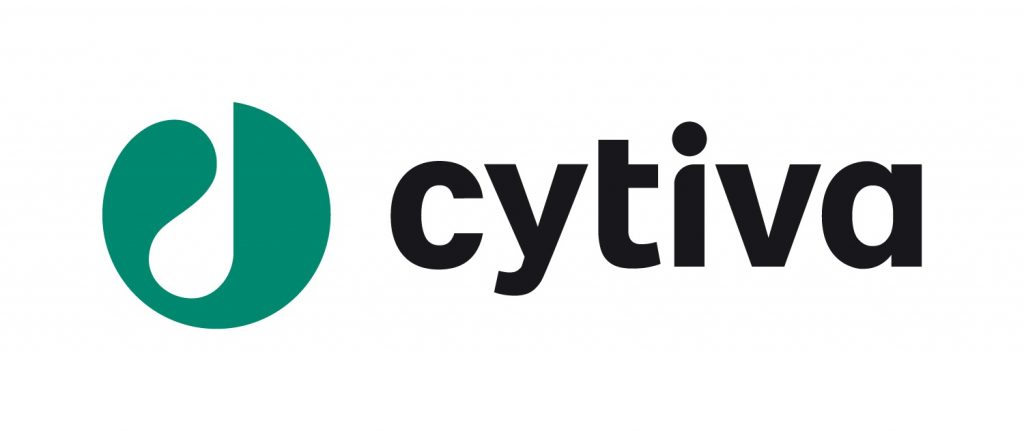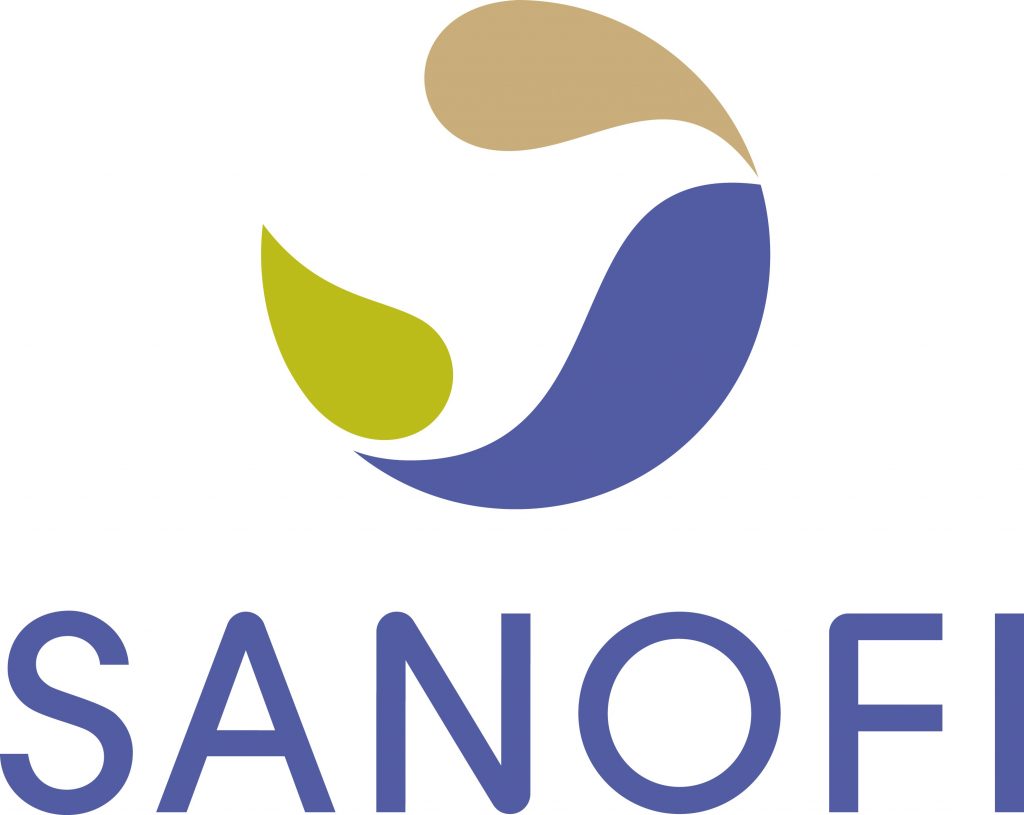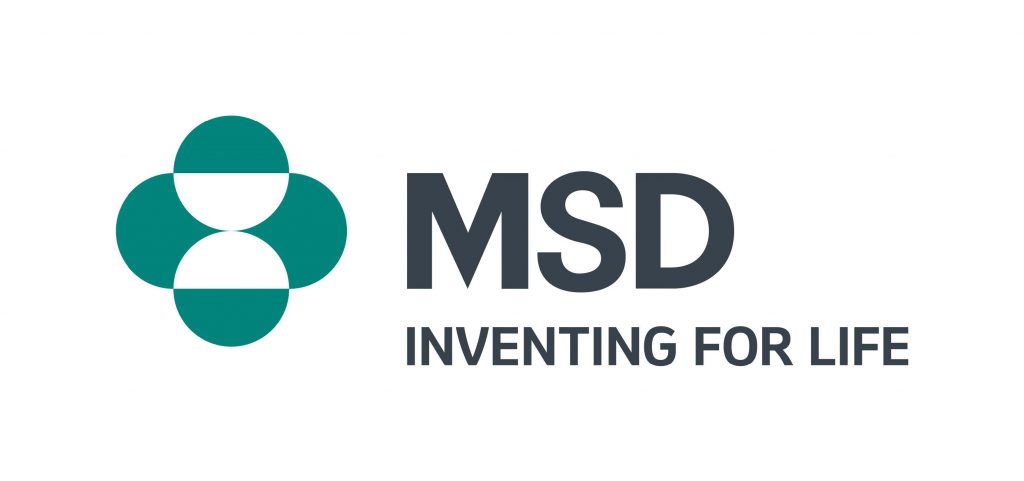 ICB Award
Veena Warikoo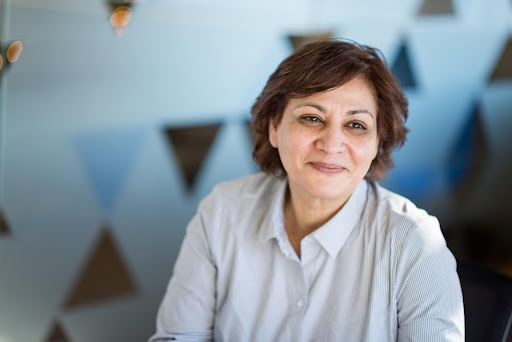 Highlights of Contributions to Integrated Continuous Biomanufacturing (ICB)
Veena Warikoo is an innovator and organizational leader with more than 25 years of experience across a range of disciplines in biotechnology. Throughout her career, Veena has demonstrated her depth of capability in developing high-performing teams through strategic vision setting, consistently leading teams in the delivery of industry-pioneering, state-of-the-art process technologies and facility designs within multiple multinational biopharma companies. Veena's pragmatic and inspiring implementation-focused leadership was the primary driving force behind the earliest and most foundational successes in the field of ICB. Beyond the original achievements at Genzyme / Sanofi, Veena has broadened her impact through various leadership roles, most recently at Roche/Genentech, and across the ICB academic, supplier, and conference community. Last, but certainly not least, Veena recognized the critical interplay between people development and technology development and, in doing so, has inspired a generation of scientists across the field to carry forward her relentless focus on delivering ICB and other new technologies.

During her career, Veena has both broad and deep contributions to scientific literature via her excellent publication record. Her work has addressed a range of scientific subject matters including periodic counter-current chromatography, including critical partnership development with Cytiva (formerly GE); methods for resin sterilization and closed processing; fully continuous integrated continuous biomanufacturing; business cases justifying ICB; and general principles of manufacturability. In addition to the literature contributions, Veena is co-inventor on foundational, granted ICB patents as well as over ten ICB patent applications.

Industrially, Veena has held roles of increasing scope and responsibility. In these roles, Veena has led teams responsible for developing and delivering medicines to patients across all aspects of clinical development and commercialization, including work directly supporting the realization of several New Molecular Entities (NMEs) at multiple companies. Veena and her teams have delivered ICB technology through to commercialization at Sanofi into a facility recognized as the Facility of the Future at the 2020 ISPE Awards. Veena's continuously increasing scope has culminated, thus far, with global leadership responsibilities for Engineering and Technology at Roche/Genentech, focusing on modernization of Roche Pharma's manufacturing network, leading generation of playbook for single use technology modular design and standards, and innovation leadership in the areas simplification of technology implementation governance.

Veena's best gift to the ICB field has been her recognition that success for ICB requires a different approach to people development, hiring, and team capability building. Veena recognized that successful development of ICB technology was not primarily a process development exercise. Instead, Veena's vision of ICB includes teams capable of integrating engineering, process control, and automation skills. In this way, Veena builds teams of "ICB Scientists" capable of understanding aspects of bioprocess, and unafraid of the challenges specific to integrating unit ops not typically within the purview of process development scientists. Above all, Veena has always put her team first, doing the hard work in the background to remove barriers, scrape together CAPEX, and almost always shying away from the spotlight of keynote presentations and associated accolades.

For the reasons described above, and for her future contributions to the ICB field undoubtedly still to come, Veena is a worthy recipient of the ICB Award, recognition granted by the ICB Award Committee on behalf of the broader ICB community.

Conference Fees and Registration
Conference Fees
All conference fees are inclusive. They include registration, accommodations (nights of Sunday October 9, Monday October 10, Tuesday October 11, and Wednesday October 12), all meals (except for Tuesday dinner on your own) and taxes from dinner on Sunday through breakfast on Thursday. Incidental fees (telephone calls, faxes, spa, laundry, minibar etc.) are billed to your personal account by the hotel.
ALL PARTICIPANTS (INCLUDING MEMBERS OF THE ORGANIZING COMMITTEE AND INVITED SPEAKERS) ARE REQUIRED TO REGISTER.
The conference fees are:
| | |
| --- | --- |
| Participant (single occupancy or sharing room with a guest; guest fee additional) | US $3,185 |
| Participant (sharing a room with another participant) | US $2,795 |
| Bona fide Graduate Student (sharing a room with another student) (Those in this category must upload proof of current status during registration – copy of current Student ID or a letter from your University confirming your student status) | US $2,380 |
| **Fees for Guest/accompanying person sharing bedroom with a participant. (Includes all conference included meals and excursion) | US $915 |
If you plan to bring children to the conference, please contact Kathy Chan for pricing.
Conference Registration
You will need a login name and password to register for ECI conferences through our online system. If you have been a recent participant at an ECI conference or have submitted an online application or request for information about an ECI Conference, you may already have an account with us. If you know your login information, please use it.
If you are not sure whether you already have a login and password, please click on automated password retrieval and enter your e-mail address before creating a new account. If we don't have a valid email address on file for you, a pop up window will appear stating that no records were found. Click "OK" and then follow the instructions to create a new account.
If you have any questions or experience any difficulties, please email Kathy Chan.
Special Notes and Payment Instructions
There is a waiting list for this conference. If you are unable to participate in the conference, please immediately reply to the invitation so that another individual can be offered your spot. If you plan to participate in the conference, please register immediately. We thank you for your cooperation.
Your registration is not officially confirmed until we receive payment of the amount due and COVID-19 vaccination proof is verified by ECI staff. ECI reserves the right to cancel your room registration if payment is not received or your vaccination proof is invalid. Your invoice/receipt will automatically be e-mailed upon of receipt of your registration. Should you need a signed receipt, please contact Kathy Chan.
Because of contractual guarantees made with the hotel for room and meal functions, no shows, late arrivals, missed meals and early departures cannot receive fee adjustments. If you have a disability and may require accommodation in order to participate fully in this conference, please indicate this when you register. An ECI representative will contact you to discuss your specific needs. If you have special dietary requirements (e.g., vegetarian or a food allergy), please make a note on your registration. The chef needs to know this information in advance if we are to accommodate you. ECI will attempt to accommodate special requests such as Kosher or Halal meals, but such meals may not be available at all conference sites. The participant must pay any additional costs for special meal requests that ECI pays a surcharge for.
Payment must be made by credit card (Visa, MasterCard, and Amex), check or money order drawn on a U.S. bank in U.S. dollars, payable to ENGINEERING CONFERENCES INTERNATIONAL. Checks or money orders in any other currencies are NOT ACCEPTABLE. Payment must be made on the web site except for those who are sending payment by wire transfer or have a purchase order from their company/institution.
WIRE TRANSFER PAYMENT: If you are planning to make payment by wire transfer, please contact Kathy Chan for the bank information. You must add $30 to cover ECI bank charges. Please reference your full name and the conference title. Please email a scanned copy to Kathy Chan. This is very important – otherwise it is extremely difficult to trace your payment and you may not receive a receipt prior to the conference.
Cancellation Policy: Cancellation must be received by ECI in writing at least 28 days prior to the start of the conference in order for a full refund (less a processing fee) to be considered. The ECI auditors require that refunds for all conference cancellations be processed after the conference so that the necessary back-up information (e.g., hotel list of those in-house) can be attached to the refund request and ECI can verify that the hotel has not charged a cancellation fee.
Cancellation fees:
Cancellations received more than 28 days prior to the conference start date are subject to a processing fee of 4% of the total fee, plus any direct expenses incurred by ECI.
Cancellations received 15 – 28 days prior to the conference start date are subject to a $250 cancellation fee plus any direct expenses incurred by ECI.
Cancellations received 8 – 14 days prior to the conference start date are subject to a $500 cancellation fee plus any direct expenses incurred by ECI.
No refunds will be issued for cancellations received less than 7 days prior to the conference start date.
No refunds will be issued due to inclement weather or travel disruptions/cancellations.
Registrations may be transferred without incurring any penalty or cancellation fee.
Denied or delayed visa
If a participant is forced to cancel due to a denied or delayed entry visa, ECI will issue a full refund if ECI has been notified of a potential visa issue at least four weeks prior to the conference start date.
Change of payment method
If an attendee who has already paid the conference fee with a credit card requests that the fee be refunded to that card so that it can be paid in a different manner (e.g., charged to an alternate credit card, or paid via check or bank transfer), a processing fee of 4% of the total fee amount will apply.
Disclaimer
It may be necessary for reasons beyond the control of ECI to alter the content and timing of the program or the identity of the speakers. In the unfortunate circumstance that an event is cancelled, ECI is not liable for any costs incurred by participants in connection with their attendance.
Smoking is prohibited at ECI conferences and conference functions.
Should you have specific questions regarding your registration, please contact Kathy Chan.
Venue Information
Dolce Sitges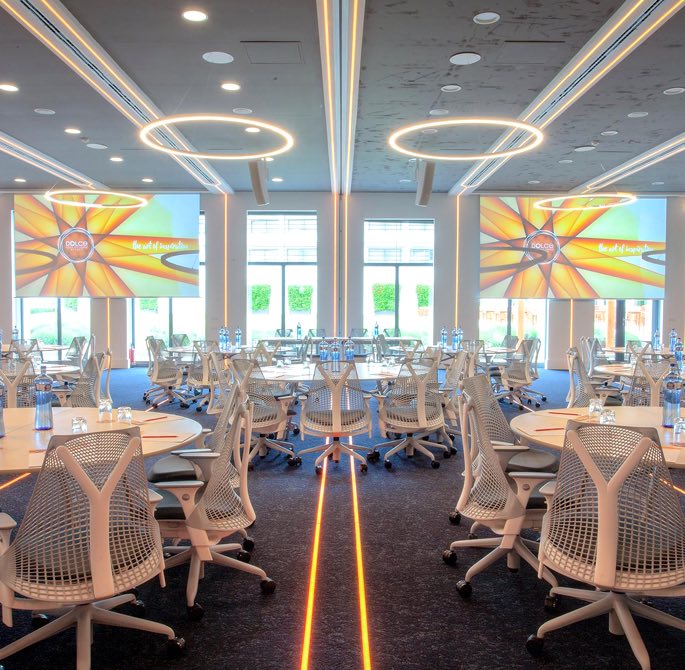 The Dolce Sitges by Wyndham sits in the hills above Sitges and has breathtaking views of the Mediterranean Sea. It is a modern hotel with 263 big rooms with balconies that face the pool, garden or the sea. It is the first hotel in Spain designed specifically to host meetings and conferences. The meeting and conference facilities are equipped with superior technology. Its sophisticated food and beverage program that utilizes local and fresh ingredients. The hotel features an all-inclusive complete meeting package and is an IACC-certified meeting facility. There is complimentary wireless Internet access throughout the hotel. The hotel also has a full-service spa and a state-of-the-art fitness center, four outdoor pools, a Finnish sauna, steam room and Jacuzzi.
Sitges, Spain
Sitges is a coastal town in Spain's Catalonia region, about 35 km southwest of Barcelona, backed by the mountainous Parc Natural del Garraf. It is known for its Mediterranean beaches and seafront promenade lined with grand mansions. A seaside town, Sitges boasts some beautiful beaches right on its doorstep. There are some 13 individually named beaches along a 2.5km promenade. It has been referred to as the Saint-Tropez of Spain and the Jewel of the Mediterranean. The compact old town and surrounding streets are filled with shops, restaurants, and many nightspots.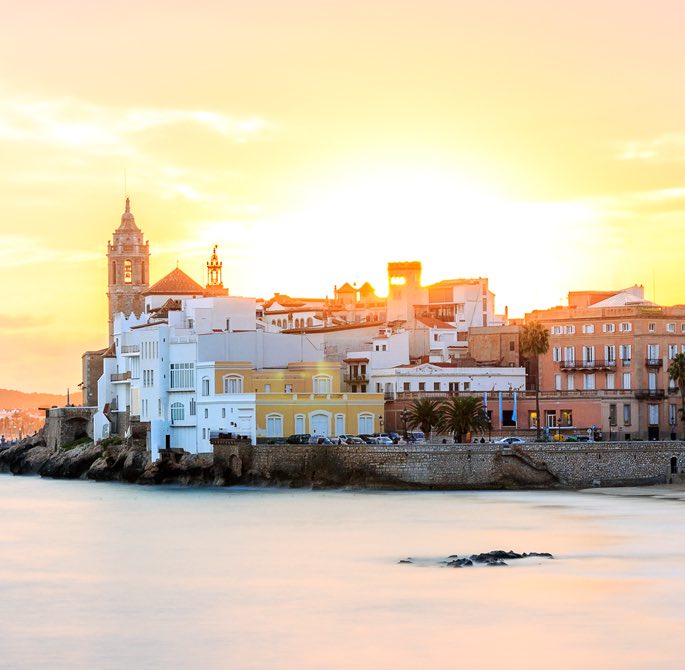 The town of Sitges is about a 20-minute drive from Barcelona's El Prat international airport. There are excellent transport links to and from Barcelona airport and into Barcelona city. For those who wish to spend some time in Barcelona either prior to or after the conference, Barcelona is easily accessible both by train and bus. The region can also be accessed from Reus and Girona airports with low cost airlines flying from many European airports.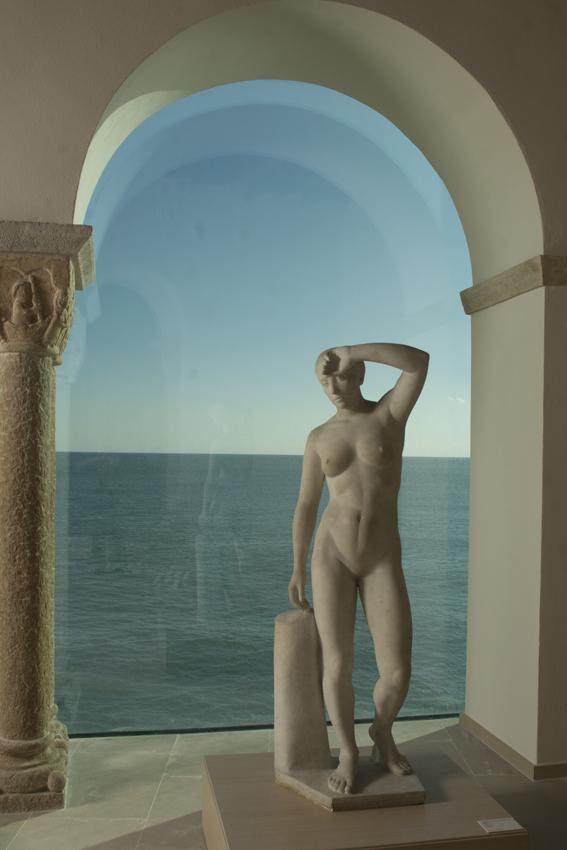 The Maricel Museum and Cau Ferrat Museum showcase Catalan and other Spanish art. The Cau Ferrat building was once the home of Catalan artist Santiago Rusiñol, one of the leading figures of the Catalan Modernist movement. Upon his death, the artist bequeathed the house and its contents – including drawings, paintings, ceramics and more – to the town of Sitges on condition that it be opened to the public as a museum.
If the Old Town of Sitges is not particularly large, it is nonetheless worth exploring, in particular the old fishermen's neighborhood and its white houses with blue borders, as well as the 15th-century Church of Sant Bartomeu and Santa Tecla and its Baroque interior. Sitges Old Town has typically Spanish narrow streets leading down to a palm tree lined promenade that runs along an open bay with its many beaches.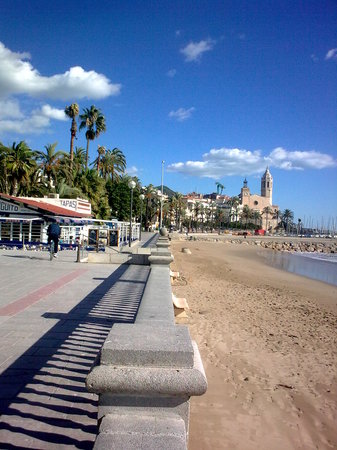 A wide pedestrian boulevard stretching along the waterfront, the Passeig Maritim is one of the most scenic walks to be enjoyed in Sitges. The walkway is lined with cafés, restaurants and ice cream shops. The proximity to the sea is reflected in the cuisine of Sitges' well-regarded traditional restaurants, which can be found along the waterfront and in the Old Town. The gastronomy of Catalonia is rich and varied. Principally it is the typical Mediterranean diet of fish and seafood with fresh vegetables, olives and olive oil rice and pasta. Restaurants such as La Nansa and El Trull come highly recommended for their fresh fish as well as their hearty seafood rice dishes.
The town has been built on an industry of fishing, commerce and wine, and has been much favored by artists, the bohemian crowd and more recently has developed a large gay community.
If most people associate Bacardí Rum with Cuba, what they ignore is that the story actually begins in Spain – and more precisely Sitges – where founder Facundo Bacardí Massó was born in 1814. Today the Casa Bacardí talks of the brand's heritage and the process of making rum, as well as offering the guests to try some rather delicious cocktails in the bar at the back.
Sitges is a maritime town. It has a large tourist infrastructure and facilities. With three local marinas, it has more than any other town in Spain. In addition to tourism, there are fishing, shoe-making, and artistic businesses, though the former now consist of smaller workshops. The town was rebuilt in the last century, to accommodate increased tourism.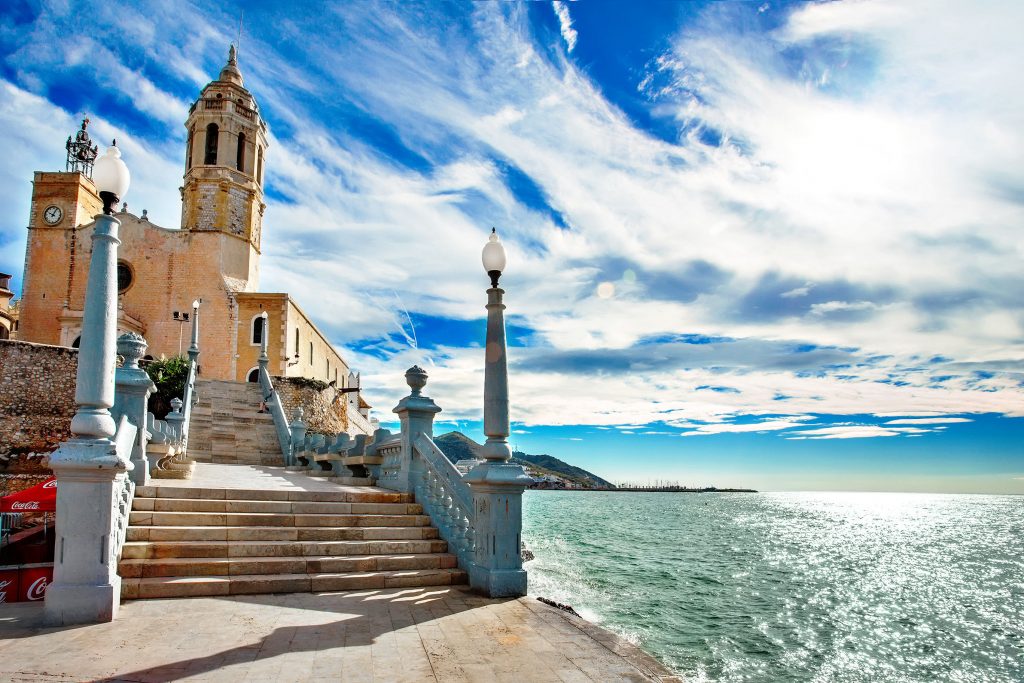 Noted for its outstanding location, the Church of Sant Bartomeu i Santa Tecla, better known as "La Punta" at the end of the promenade in a bastion above steps and a coastal cliff, has become one of the most recognized icons in Sitges, much photographed and painted. Its structure is quite peculiar, because it has two bell towers, and possesses one of the watch towers that served the population to calculate the time. Its facade is quite simple but the frame where it is located is incomparable. The beautiful parish of San Bartolome and Santa Tecla is certainly the image that symbolizes Sitges. The church, built in the seventeenth century but with many subsequent amendments, is a charming Baroque style and the interior retains several Renaissance and Baroque altars and an organ of 1690.
The word Sitges means "silo" in English and it refers to the underground holes used to store wine. Before the tourist and LGBT boom of the 60s and 70s, Sitges was a wine producing fishing village big in shoemaking and with a thriving artistic and cultural scene. The name was given by the Sitges family who took over the town in the 12th century. However, the town's history dates back to thousands of years ago, from the Neanderthal period when it is believed that humans inhabited the caves at either end of the town. A Neanderthal jaw found in the Cova del Gegant in the 1950's dates back to 53,200 years ago and is one of the oldest human remains in Catalunya.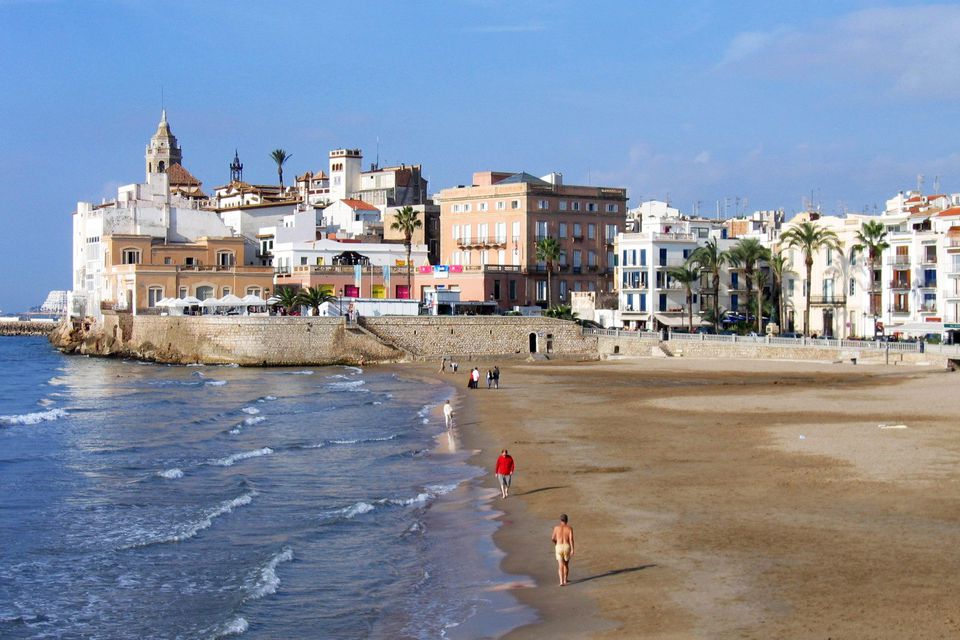 When the Spanish Civil War started, Sitges, like the rest of Catalunya, entered a dark period when all the artistic appeal and openness of the city was stopped and went into hibernation until the second half of the 20th century when things started to improve. By the 60s and 70s, especially after Franco's death, 75% of the population had moved from shoe making to tourism and most of the now famous festivals and cultural events that make the town proud and known were launched. After Franco's death in 1975 and the arrival of democracy, Sitges experienced a renewed boom. And the world famous Sitges Carnival, banned during the dictatorship, was re-established.
Pre / Post Conference Registration
If you are arriving early or staying after the conference and wish to extend your stay in the conference hotel, please contact Kathy Chan.
Sponsorship Opportunities
General Information about ECI
Engineering Conferences International (ECI) is a not-for-profit, global engineering conferences program, originally established in 1962 that provides opportunities for the exploration of problems and issues of concern to engineers and scientists from many disciplines.
The format of the conference provides morning and late afternoon or evening sessions in which major presentations are made. Poster sessions will be scheduled for evening discussion as well. Available time is included during the afternoons for ad hoc meetings, informal discussions, and/or recreation. This format is designed to enhance rapport among participants and promote dialogue on the development of the meeting. We believe the conferences have been instrumental in generating ideas and disseminating information to a greater extent than is possible through more conventional forums.
All participants are expected both to attend the entire conference and to contribute actively to the discussions. The recording/photographing of lectures and presentations is forbidden. As ECI conferences take place in an informal atmosphere, casual clothing is the usual attire.
Smoking is prohibited at ECI conferences and conference functions.