An ECI Conference Series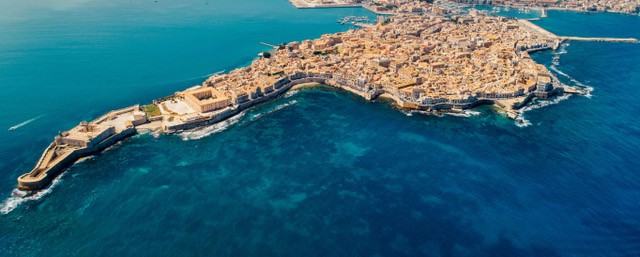 March, 2021
Grand Hotel Minareto — Siracusa, Sicily
Keynote by Mano Manoharan, Ph.D., Alnylam
About This Conference
Nucleic Acid Therapeutics (NATs), including ASOs, siRNAs, mRNA, Gene Therapy and Genome Editing, can precisely regulate, and potentially correct, gene expression in disease. As such, they can enable the development of novel therapeutic options for disease targets previously considered un-druggable by conventional small molecule and biologics means.
The NAT therapeutic revolution is ALMOST upon us. While major advances and recent regulatory drug approvals have been made with liver, CNS and eye delivery, delivery outside of these tissues remains the bioengineering technological problem to solve. Even for the most advanced clinical candidates using lipid nanoparticles, currently less than 1% of the NAT cargo is escaping from the endosome. For viral delivery, novel vectors with specific tropism, improved transduction efficiency and safety remain a major need. It is widely recognized that there are significant gaps in our basic understanding of the mechanisms used by non- viral and viral delivery vehicles for tropism, uptake and trafficking in vivo, and how-to best harness this knowledge to advance delivery for therapeutic use.
The ECI "Delivery of Nucleic Acid Therapeutics: Biology, Engineering and Development" conference will provide a forum for increasing our mechanistic understanding of the biological processes underpinning non- viral and viral NAT delivery, including molecular and cellular biology, virology, in vivo pharmacology and toxicology, rational optimization strategies, targeting, formulation, bioengineering and process development solutions for scale-up manufacturing, regulatory considerations and preclinical and clinical NAT programs.
The conference will bring together biologists, chemists, pharmacologists, biophysicists, drug developers, nanotechnologists, process engineers from academia and industry developing viral and non-viral delivery strategies for the antisense, RNA interference, mRNA, Gene Therapy and Genome Editing, ex vivo and in vivo.
The major topics to be discussed are:
• Nucleic acid chemical modifications and conjugates to enable and enhance delivery
• Liposomes and polymeric nanoparticle delivery vehicles
• Viral delivery technologies
• Targeting
• Mechanisms of cellular uptake and endosomal escape
• Biophysical characterization methods
• NAT delivery vehicle toxicology and ADME
• Local and systemic NAT delivery case studies
The program will consist of invited and abstract chosen oral presentations and poster presentations.
Conference Organization
Conference Chairs
• Steven F. Dowdy, Ph.D., Professor, Department of Cellular & Molecular Medicine, University of California San Diego School of Medicine, San Diego, CA
• Laura Sepp-Lorenzino, Ph.D., Executive Vice President, Chief Scientific Officer, Intellia Therapeutics, Cambridge, MA
Keynote Address
Mano Manoharan, Ph.D., Senior Vice President, Distinguished Fellow, Innovation Chemistry, Alnylam Pharmaceuticals, Cambridge, MA
Confirmed Speakers
Paul Burke, Ph.D., Principal, Burke Bioventures LLC, Boston, MA
Pieter Cullis, Ph.D., FRSC, Professor, University of British Columbia, BC, Canada
Tony De Fourgerolles, Ph.D., CEO, Evox Therapeutics, Oxford, UK
Dirk Grimm, Ph.D., Professor, Hiedelberg University Hospital, Germany
Art Levin, Ph.D., Chief Scientific Officer, Avidity Biosciences, La Jolla, CA
Mark Kay, M.D./Ph.D., Professor, Depts of Pediatrics & Genetics, Stanford University, Palo Alto, CA
Anastasia Khvorova, Ph.D., Professor, RNA Therapeutics Inst., Univ. Mass. Medical School, MA
Tom Kirchhausen, Ph.D., Professor, Harvard Medical School
Melissa Moore, Ph.D., Chief Scientific Officer, Moderna Therapeutics, Cambridge, MA
Cyrus Safinya, Ph.D., Professor, Materials and Physics, UC Santa Barbara, CA
Margrit Schwarz Ph.D. MBA, CSO and Head of R&D, Genevant Sciences, Cambridge MA
Punit Seth, Ph.D., Vice President Medicinal Chemistry, Ionis Pharmaceuticals, Carlsbad, CA
Matt Stanton, Ph.D., Chief Scientific Officer, Generation Bio, Cambridge, MA
Ernst Wagner, Ph.D., Chair, Center for Nanoscience, Ludwig-Maximilians-Universität, Germany
Jesper Wengel, Ph.D., Professor, Nucleic Acid Center, Univ. Southern Denmark, Odense, Denmark
Kristy Wood, Ph.D., Senior Director, Intellia Therapeutics
Anders Wittrup,M.D., Asst. Prof. Lund University, Sweden
This second conference on NAT delivery will be held at the Grand Hotel Minareto in Siracusa, Sicily, Italy. To receive the next mailing, please email laura.sepplore@intelliatx.com
Call for Abstracts
The major topics to be discussed are:
Mechanisms of cellular uptake and endosomal escape
Nucleic acid chemical modifications and conjugates to enable and enhance delivery
Liposomes and polymeric nanoparticle delivery vehicles
Viral delivery technologies
Targeting
Biophysical characterization method
Local and systemic nucleic acid therapies delivery case studies
Please use these titles to pre-select one or two sessions where you believe your work fits best.

Abstracts (one page maximum) that include specific results and conclusions to allow a scientific assessment of the proposed oral presentation are invited. Please prepared your abstract according to this template: docx or doc.
Abstracts must be submitted electronically using the template provided at THIS LINK.
Oral abstract submission deadline: Closed
Poster abstract submission deadline: Closed
Abstracts of all presentations will be made available to conference participants prior to the start of the conference.

Note: Only a limited number of oral presentation slots are available and thus all submissions for oral sessions will be considered for both oral and poster presentation.
Awards will be presented to the top student posters.
Venue and Transportation Information
The conference will be held at the Grand Hotel Minareto near Siracusa in Sicily, Italy.
The resort's 93 rooms and 4 suites are cottages scattered around the luxurious Mediterranean grounds, a splendid setting dominated by the sea and the sky which provides a serene setting for conferences. The hotel has ample meeting space for both technical and poster sessions. Rooms are air-conditioned and have televisions, mini-bars, safes and other amenities.
Transportation
Transporation Options from the Catania Airport to the Grand Hotel Minareto
Siracusa is in the southeast corner of Sicily, on Sicily's east coast, about an hour south of Catania. The closest airport to the Grand Hotel Minareto is Catania-Vincenzo Bellini Airport (CTA, http://www.aeroporto.catania.it/?lang=eng). It is 71 km from the hotel (about a one-hour drive).
You have several choices of transportation: Individual transfer, group transfer, train (and taxi), bus (and taxi), and rental car.
Nadia Davi (nadia.davi@liberty-int.com) of Liberty Incentives and Congresses, Italy is the contact person for those wanting to book transportation from the Catania Airport to the Gran Hotel Minareto. Do not contact her for train, bus or rental cars.

Individual and Group Transfers
You can choose an individual transfer or a group transfer. The group transfer will be organized by the expected time of arrival at Catania Airport within the range of one hour. For example, if two people are arriving at 11:30 am and 6 people are arriving at 12:00 pm, then the transfer would be 8 people. The rate of a "group" transfer is €45 per person for arrival hours between 6:00 am and 10:00 pm. For arrivals between 10:00 pm and 6:00 am there is a night supplement of €13.5 per person.
An individual transfer (for one – three persons) in a private vehicle with driver is €90. The night supplement is €27
Other requests will be quoted individually by Ms. Davi.
Please use this form when contacting Ms. Davi. (Ben – link to the PDF from Liberty Travel)
By Train
From Catania Station (Taxis can transport you from the airport to the train station), take a train to Syracuse (Siracusa). There are hourly trains from the train station in Catania to the train station in Siracusa. The train ride is approximately 85 minutes. Taxis can be hired at the Siracusa station for transfer to the hotel (about a 10-minuted drive). For schedules and fares visit http://www.trenitalia.com
Siracusa's train station is on Via G. Rubino (where Corso Umberto I and Via Ermocrate come together) in the "New City" mainland. It is just south of the archaeological zone and about a dozen blocks west of the bridges to Ortigia (the "old town" on an island).
By Bus
Interbus (www.interbus.it) runs buses to Sircusa regularly during the week from Catania to Siracusa and less frequently on Sundays. Please visit their website for details. This is the most economical way, although you will need to add a taxi at each end of your journey.
By rental car from Catania Fontanarossa Airport
(About 55 minutes) Get on E45 from SP701. Follow E45 and the Catania-Siracusa highway (SS114) and take the "Siracusa Sud" exit from SS114 onto Via per Floridia/SS124 in Siracusa.
Continue on Floridia/SS124 until the next roundabout where you take the 2nd right onto Via Antonio Ascari. At the next roundabout (Largo Primo Levi), take the second exit onto Viale Pantanelli (essentially following the main road).
At the roundabout at the Viale Paolo Orsi, turn to the right, Via Columba, (where there is a median strip of palms, and on the left you will see a McDonalds) and go straight until the crossroads where you make a right onto Via Elorina (on the left you will see a Bingo) which is now SS115.
Pass the Agip and QB petrol stations on your right and after about 500 meters pass the QB, you will come to a roundabout where you will take the second exit onto Via Lido Sacramento.
At the next roundabout, take the first exit and stay on Via Lido Sacramento.
Continue straight onto Via La Maddalena which turns right and becomes Via del Faro Massollivieri. You will see a sign for the Minareto and Nesos.
Go straight on the coastal road and the hotel will be on the right.
Google directions from Catania Fontanarossa Aiport to Grand Hotel Minareto
Conference Fees
All conference fees are inclusive. They include registration, accommodations (Sunday, Monday, Tuesday, Wednesday and Thursday nights), all meals with the exception of one dinner on your own, excursion, taxes, and gratuities from the reception and dinner on Sunday through breakfast on Friday in a standard room. Some villas are available but at a higher fee. Please contact Kathy Chan (kathy@engconfintl.org) for villa information and price upgrades. Incidental fees (telephone calls, faxes, spa, laundry, etc.) are billed to your personal account by the hotel.
ALL PARTICIPANTS (INCLUDING MEMBERS OF THE ORGANIZING COMMITTEE AND INVITED SPEAKERS) ARE REQUIRED TO REGISTER.
The conference fees are:
| | | |
| --- | --- | --- |
| | Register on or before February 15, 2020 | Register after February 15, 2020 |
| Participant (single occupancy or sharing room with a guest; guest fee additional) | US $2,360.00 | US $2,560.00 |
| Participant (sharing a room with another participant) | US $1,950.00 | US 2,150.00 |
| Bona fide Graduate Student (sharing a room with another student) (Those in this category must send proof of current status – copy of current Student ID can be faxed to 1-212-514-6030 or emailed to Kathy@engconfintl.org) | US $1,535.00 | US $1,735.00 |
| **Fees for Guest/accompanying person sharing bedroom with single occupancy participant. (Includes all conference included meals as well as the conference excursion) | US $715.00 | US $715.00 |
If you plan to bring children to the conference, please contact ECI (info@engconfintl.org) for pricing.
If you plan to extend your stay at the conference hotel please complete and return the following form:
Conference Registration
You will need a login name and password to register for ECI conferences through our online system. If you have been a recent participant at an ECI conference or have submitted an online application or request for information about an ECI Conference, you may already have an account with us. If you know your login information, please use it.
If you are not sure whether you already have a login and password, please click on automated password retrieval and enter your e-mail address before creating a new account. If we don't have a valid email address on file for you, a pop up window will appear stating that no records were found. Click "OK" and then follow the instructions to create a new account.
If you have any questions or experience any difficulties, please email tressa@engconfintl.org.
Special Notes and Payment Instructions
We suggest that you register as soon as possible to be certain that you will have a hotel room at the conference rate. Late registrations will be accepted on a space available basis and late registrants may be housed in a nearby hotel.
All participants are encouraged to register before February 15, 2020. There is a discounted price for registering before this date. Hotel space cannot be guaranteed for registrations received after this date. Your registration is not officially confirmed until we receive payment of the amount due. ECI reserves the right to cancel your room registration if payment is not received. Your invoice/receipt will automatically be e-mailed upon of receipt of your registration. Should you need a signed receipt, please contact Kathy Chan (kathy@engconfintl.org).

Because of contractual guarantees made with the hotel for room and meal functions, no shows, late arrivals, missed meals and early departures cannot receive fee adjustments. If you have a disability and may require accommodation in order to participate fully in this conference, please indicate this when you register. An ECI representative will contact you to discuss your specific needs. If you have special dietary requirements (e.g., vegetarian or a food allergy), please make a note on your registration. The chef needs to know this information in advance if we are to accommodate you. ECI will attempt to accommodate special requests such as Kosher or Halal meals, but such meals may not be available at all conference sites. The participant must pay any additional costs for special meal requests to ECI.
Payment must be made by credit card (Visa, MasterCard, and Amex), check or money order drawn on a U.S. bank in U.S. dollars, payable to ENGINEERING CONFERENCES INTERNATIONAL. Checks or money orders in any other currencies are NOT ACCEPTABLE. Payment must be made on the web site except for those who are sending payment by wire transfer or have a purchase order from their company/institution.
WIRE TRANSFER PAYMENT: If you are planning to make payment by wire transfer, please contact ECI for the bank information. You must add $30 to cover ECI bank charges. Please reference your full name and the conference title. Either fax a copy of your bank transfer papers to ECI (Fax: +1-212-514-6030) or email a scanned copy to kathy@engconfintl.org. This is very important – otherwise it is extremely difficult to trace your payment and you may not receive a receipt prior to the conference.
Cancellation Policy: Cancellation must be received by ECI in writing at least 28 days prior to the start of the conference in order for a full refund (less a processing fee) to be considered. The ECI auditors require that refunds for all conference cancellations be processed after the conference so that the necessary back-up information (e.g., hotel list of those in-house) can be attached to the refund request and ECI can verify that the hotel has not charged a cancellation fee.
Cancellation fees:
Cancellations received more than 28 days prior to the conference start date are subject to a processing fee of 4% of the total fee, plus any direct expenses incurred by ECI.
Cancellations received 15 – 28 days prior to the conference start date are subject to a $250 cancellation fee plus any direct expenses incurred by ECI.
Cancellations received 8 – 14 days prior to the conference start date are subject to a $500 cancellation fee plus any direct expenses incurred by ECI.
No refunds will be issued for cancellations received less than 7 days prior to the conference start date.
No refunds will be issued due to inclement weather or travel disruptions/cancellations.
Registrations may be transferred without incurring any penalty or cancellation fee.
Denied or delayed visa
If you will need a visa, please apply for it as soon as possible. If a participant is forced to cancel due to a denied or delayed entry visa, ECI will issue a full refund if ECI has been notified of a potential visa issue at least four weeks prior to the conference start date.
Change of payment method
If an attendee who has already paid the conference fee with a credit card requests that the fee be refunded to that card so that it can be paid in a different manner (e.g., charged to an alternate credit card, or paid via check or bank transfer), a processing fee of 4% of the total fee amount will apply.
Disclaimer
It may be necessary for reasons beyond the control of ECI to alter the content and timing of the program or the identity of the speakers. In the unfortunate circumstance that an event is cancelled, ECI is not liable for any costs incurred by participants in connection with their attendance.
Sponsors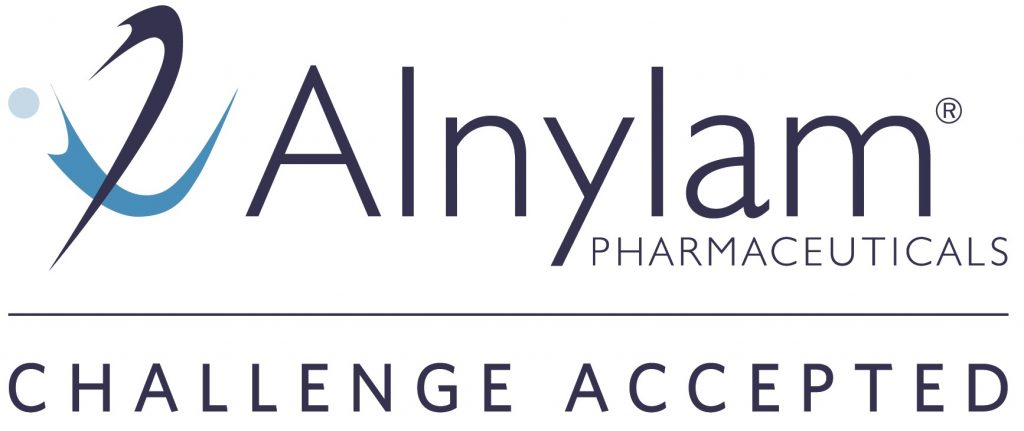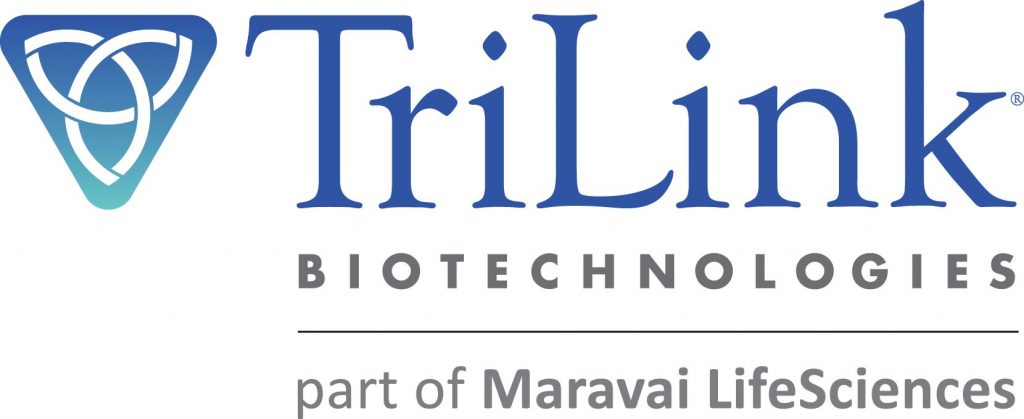 General Information about ECI
Engineering Conferences International (ECI) is a not-for-profit, global engineering conferences program, originally established in 1962 that provides opportunities for the exploration of problems and issues of concern to engineers and scientists from many disciplines.
The format of the conference provides morning and late afternoon or evening sessions in which major presentations are made. Poster sessions will be scheduled for evening discussion as well. Available time is included during the afternoons for ad hoc meetings, informal discussions, and/or recreation. This format is designed to enhance rapport among participants and promote dialogue on the development of the meeting. We believe the conferences have been instrumental in generating ideas and disseminating information to a greater extent than is possible through more conventional forums.
All participants are expected both to attend the entire conference and to contribute actively to the discussions. The recording/photographing of lectures and presentations is forbidden. As ECI conferences take place in an informal atmosphere, casual clothing is the usual attire.
Smoking is prohibited at ECI conferences and conference functions.