An ECI Conference Series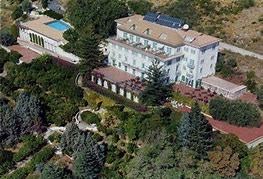 June 7-12, 2020
Grand Hotel San Michele
Calabria, Italy
20AH
About This Conference
Following the success of the first three ECI conferences on nanotechnology in biology and medicine (Nanotechnology for the Study of Cellular and Molecular Interactions in 2009; Nanotechnology in Medicine: From Molecules to Humans in 2016) and Nanotechnology in Medicine II: Bridging Translational in vitro and in vivo Interfaces in (2018), we set out to continue the series in Nanotechnology in Medicine with this fourth edition.
Nanotechnology promises to transform the way we treat and detect diseases. A few examples include systemically injectable nanoparticles for the targeted delivery of multiple therapeutic and contrast agents, advanced platforms and nanotechnologies that enable us to detect disease rapidly and understand molecular interactions needed to develop new therapeutics.
Despite the enormous promise, only a few therapies have reached the clinic. Less than 10% of systemically injected nanoparticles reach the intended target despite very robust targeting efforts. The fundamental understanding of the factors that lead to decreased bioavailability, such as serum protein adhesion, nanoparticle aggregation, permeability across tissue barriers and transfer through the intracellular and extracellular routes are limited. They depend on many factors including chemistry of the nanoparticles, aggregation and mechanical properties of the environment they are applied to.
Recent advances in stem cell biology and microfabrication, enable us to develop on-chip models of human tissues. With the emergence of induced pluripotent stem cells it is now possible to obtain millions of human cells in an ethical manner from adults. It is possible for us to create microfabricated 3D models and on-chip systems that recapitulate key physiological functions of target organs. These organ-on-a-chip models are turning into indispensable tools to study nanoparticle toxicity, distribution in body-on-a-chip models and translocation across tissue barriers. They provide an opportunity to uncouple and systematically study various factors leading to low bioavailability of nanoparticles in vivo.
This conference will expand upon the mission of its predecessor by providing a diverse and broadened platform to:
deepen mechanistic understanding of biodistribution of systematically applied nanoparticles;
explore the effects of mechanical environment;
illustrate the use of tissue and organ-on-a-chip models in the studies of nanoparticle distribution and toxicity;
generate improved mechanistic understanding of the factors necessary to control in vivo nanoparticle targeting;
exploit this understanding to generate highly effective nanotechnologies for the early detection, imaging, and treatment of human diseases.
The conference aims to bring together a broad range of scientists covering the interdisciplinary fields of biology, chemical and bioengineering, material science, physics, and others. Moreover, the conference will devote a dedicated 'industry session' where selected companies will have an opportunity to give oral presentations in an effort to bridge academic research and industrial R&D.
Overall, the fourth chapter of this conference series will help to further discussions among the interdisciplinary nanotechnology in medicine community, while also fostering the development of new, synergistic collaborations between academic and industrial scientists.
Conference Organization
Chairs                                             

Organizing Committee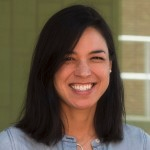 Millicent Sullivan, PhD
University of Delaware, USA

Josué Sznitman, Dr. Sc.
Technion-Israel Institute of Technology, Israel



Joye Bramble, PhD
Eisai Pharmaceuticals, USA
Call for Abstracts
Call for Abstracts
The abstracts should be submitted as soon as possible and no later than the deadline noted below. The abstract should consist of 5 parts: purpose, method, results, conclusion, and reference. The abstract should introduce the proposed subject, summarize its contents, explain any unique aspects, and clearly indicate the specific relevance to the themes of the Conference.
The abstract must be at least half a page in length with a one page maximum.
Choose one or two of the following topical areas where you feel your work best fits:
Nanotechnology for next generation therapies
Mechanical environment in health and disease
Organ-on-a-chip models to enable nanotherapy
Nanotechnology in regenerative medicine
Submission deadline is February 29, 2020 for both oral and poster presentation.
Please prepare your abstract according to this template: doc.
All abstracts should be submitted electronically HERE.
Only a limited number of oral presentation slots are available and thus all submissions for oral sessions
will be considered for both oral and poster presentation.
Abstract link – https://ssl.linklings.net/conferences/NanoMed/
Plenary and Keynote Speakers
Plenary Speakers
Professor Hossam Haick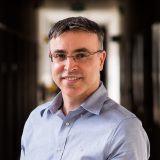 Hossam Haick is a Full Professor in the Technion – Israel Institute of Technology and an expert in the field of nanotechnology and non-invasive disease diagnosis. He earned his doctorate from the Technion in 2002. Prof. Haick has published more than 220 publications in top-level journals in the field of nanotechnology, advanced/applied materials/chemistry, and medicine; more than ten five book chapters. Additionally, the technologies developed by Prof. Haick and his team have led to the production of more than 42 patents and patent applications – many of which have been licensed to six international companies. Prof. Haick is the cofounder of FeelIT Ltd. and NanoVation-S.G. Ltd. – startup companies aiming to commercialize innovative non-invasive technology for monitoring vital signs in health.
Prof. Haick is the recipient of dozens of prestigious awards and a coordinator of several international consortia, including the FP-7's LCAOS, EuroNanoMed's VOLGACORE and Horizon-2020's SNIFFPHONE, Horizon-2020's A-Patch, and Horozon-2020's VOGAS projects. He is also the recipient of more than 80 international honors and prizes for his achievements, including a Knight of the Order of Academic Palms (conferred by the French Government), the Advanced Alexander von Humboldt Research Award, the Changjiang Distinguished Professorship, the IChemE Global Award, the Sanford Kaplan Prize, the Honorary Doctorate (Doctor of Philosophy Honoris Causa) from the University of Haifa, etc. Prof. Haick was included in more than 80 top-rank listings worldwide, including the "MIT Technology Review" list of 35 leading young scientists in the world, the "50 Sharpest Israeli Minds", the world's top-100 influential innovators in the Digital Technology by Nominet Trust (London, UK) and the top-100 influential people in the world by the GOOD Magazine (Los Angeles, USA). Prof. Haick also received the highest teaching awards granted by the Technion, including the "Yanai Prize for Academic Excellence".
Besides Prof. Haick's achievements in research, he has had considerable success as a lecturer, as expressed by the many prizes he has received for excellence in teaching. Prof. Haick is the recipient of the "Yanai Prize for Academic Excellence", which is given for exceptional contribution in teaching and academic education. In 2014, Prof. Haick designed and developed the first massive open online course (MOOC) in the Technion and is the first person worldwide to do this in two languages: English and Arabic. This MOOC focuses on the fields of nanotechnology, and nanosensors stressing their implications for use in diagnosis and treatment of disease, as well as in personalized medicine. So far, the course has drawn more than 116,000 participants, thus disseminating knowledge about biomedical science and nanotechnology to people in both developed and developing countries, without admissions bureaucracy.
The research interests of Prof. Haick include nano-array devices for screening, diagnosis and monitoring of disease, nanomaterial-based chemical (flexible) sensors, electronic skin, breath analysis, volatile biomarkers, and cell-to-cell communication.
Roger Dr. Kamm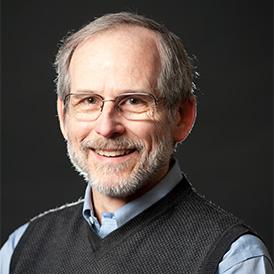 Professor Kamm began his career at Northwestern University earning a degree in Mechanical Engineering. He subsequently earned both a Master's and a PhD in Mechanical Engineering at MIT. Since 1978, he has been a professor of Mechanical Engineering at MIT. Professor Kamm was one of the founding members of the Biological Engineering department when it was created in 1998.
An overriding objective of the Mechanobiology Lab is to elucidate the fundamental nature of how cells sense and respond to mechanical stimuli, and to employ the principles revealed by these studies to seek new treatments for neurological disease and cancer, and to develop tissue constructs for drug and toxicity screening.
Both experimental and computational approaches are employed in a manner that encourages the constant interplay between the two for purposes of model validation, direct measurement of critical parameters, and identifying new hypotheses to be tested through experiment.
The Kamm research group works on five broad areas: Biological Machines/Microfluidics, Angiogenesis/Vasculogenesis, Neurological Diseases, Cancer, and Simulation and modeling.
Over the past 10 years, the Mechanobiology group has developed various microfluidic platforms for mimicking the three dimensional microenvironment and investigating the role of mechanical stimuli, such as interstitial flow, cyclic strain, and ECM stiffness gradients, on cellular processes including cell migration, angiogenesis, and differentiation. Recently, they have drawn upon their understanding of mechanobiology to direct the function of multicellular systems. For example, the angiogenesis model was extended to build functional vascular networks in vitro, and stem cells were differentiated into cardiomyocytes through application of strain. As the complexity of synthetic modules is increased towards building biological machines, mechanics will play a more significant role, particularly in the engineering of neurons and myocytes for sensing and actuation. The Mechanobiology group will employ mechanical engineering as a tool to address this complexity while simultaneously extending our understanding of mechanotransduction.
Formation of new blood vessel from an existing branch, by a regulated process known as angiogenesis, governs vascular patterning in the body and determines the distribution of nutrients and oxygen supply. Angiogenesis has essential roles in development, reproduction and repair but also occurs in tumor formation and in a variety of diseases. The Kamm lab studies the angiogenic process by computational modeling across multiple scale and by in vitro microfluidic experiments that mimics in vivo biophysical and biochemical microenvironment. They have shown that angiogenic endothelial cells seeded in contact with collagen gel can be induced to form nascent angiogenic sprouts in microfluidic that later develop into a vascular network.
Tumor invasion has received considerable attention as a critical step in metastatic disease for developing new cancer drugs. Current understanding of the role of biophysical and cellular microenvironment in tumor invasion is limited, because of the lack of appropriate in vitro and in vivo models. The Mechanobiology Lab has adapted their previous microfluidic platforms for studying the role of the endothelium on tumor intravasation and the effects of interstitial flow on tumor cell migration, along with the development of new hard plastic devices for commercial transition.
Most recently, the Lab has embarked on modeling various types of neurological disease including ALS and Alzheimer's disease. Both models are used to study the fundamental disease processes, with a longer-term aim of providing platforms for drug screening. These microphysiological systems are of increasing interest to the biotech and pharmaceutical industries and have led to new research projects funded by industry.
Confirmed Keynote Speakers
Peter Loskill, Fraunhofer IGB, Germany
Adrian Roth, Roche, Basel, Switzerland
Frank Gu, University of Toronto, Canada
Francesca Baldelli Bombelli, Politecnico Milano, Italy
Naomi Matsuura, University of Toronto, Canada
Stefaan De Smedt, School of Pharmacy Ghent University, Belgium
Jochen Guck, Max Planck Institute for the Science of Light, Erlangen, Germany
Shyni Varghese, Duke Biomedical Engineering , USA

Venue Information
Cetraro and Grand Hotel San Michele
Cetraro Marina, a pleasant seaside resort is about two km from the Cetraro Commune of which it is a part. The ancient Citrarium (name derived from the abundant citrus cultivation in the area) was a center of the Bruzi rising between Paola and Capo Bonifati. Its coast location offers many interesting boat excursions.
The picturesque Grand Hotel San Michele is situated on the Tyrrhenian Coast, 120 meters above the Mediterranean Sea, with a fantastic view of Calabria's southern coast. It offers visitors one of the prettiest locations Southern Italy has to offer and is considered by many to be one of Calabria's finest hotels. Its beach (120 meters below the cliffs) is accessible only by a private special elevator. The hotel has a swimming pool, driving range, tennis court, minigolf, piano bar and billiard room.
The hotel is surrounded by an organic farm that provides the hotel with fresh organic food. Vegetables, fruits, olive oil, wine, milk, cheese, daily laid eggs, lamb, veal and pork meat, homemade jams and preserves are all produced on San Michele Hotel's premises.
The acreage upon which the hotel is situated is also a bird sanctuary, where bird lovers from around Italy come to observe migratory patterns.
The maximum number of people that can be hosted in the hotel is about 80; however, there are other hotels in the area and the hotel can arrange pickups.
Transportation
Cetraro (Calabria), Italy
Air: The Lamezia Airport (SUF) is 75 km from the hotel. The hotel can arrange for pick-ups. The airport is served by Alitalia, Delta, Lufthansa and many others
Train: The Paola Railway station is about 21 km from the hotel by ItaliaRail.
Auto: Use the Motorway Roma – Caserta Sud – Salarno – Lagonegro Nord – Fondo Valle Noce. (293 km)
Sponsor Packages
Sponsor Packages
Package A: $1,000
• Name of Company on Sponsor List in Program
• Company Logo displayed on screen between sessions
Package B: $2,500
• Half page ad in program
• Name of Company on Sponsor List in Program
• Company Logo displayed on screen between sessions
Package C: $5,000
• Full page ad in program
• Sponsor a Coffee Break
• Name of Company on Sponsor List in Program
• Company logo and link on conference website
• Company Logo displayed on screen between sessions
Package D: $7,500
• Sponsor a Scientific Session or Workshop including oral introduction
• Full page ad in program
• Name of Company on Sponsor List in Program
• Company logo and link on conference website
• Company Logo displayed on screen between sessions
Package E: $10,000
• Table of company information (*space limited)
• Full page ad in program
• Name of Company on Sponsor List in Program
• Company logo and link on conference website
• Company Logo displayed on screen between sessions
Package F: $20,000
• Table of company information (*space limited)
• Company information packet available in attendees' registration materials
• Company logo and link on conference website
• Full page ad in program
• Company logo displayed on screen between sessions
• Name of company on sponsor list in program
Kevin Korpics (kevin@engconfintl.org) (+1-212-514-6760) may be contacted for invoicing and other questions. Please make checks payable to:
Engineering Conferences International
Attn: Nanotechnology in Medicine Conference
32 Broadway, Suite 314
New York, NY 10004
Payment can also be made via wire transfer or credit card.
You must reference your company name and the conference title "Nanotechnology in Medicine" or code (20-AH) so the contribution can be identified. Thank you in advance.
Please note that none of the sponsor packages include any free or discounted registrations for attendees from sponsor companies.
General Information about ECI
Engineering Conferences International (ECI) is a not-for-profit, global engineering conferences program, originally established in 1962 that provides opportunities for the exploration of problems and issues of concern to engineers and scientists from many disciplines.
The format of the conference provides morning and late afternoon or evening sessions in which major presentations are made. Poster sessions will be scheduled for evening discussion as well. Available time is included during the afternoons for ad hoc meetings, informal discussions, and/or recreation. This format is designed to enhance rapport among participants and promote dialogue on the development of the meeting. We believe the conferences have been instrumental in generating ideas and disseminating information to a greater extent than is possible through more conventional forums.
All participants are expected both to attend the entire conference and to contribute actively to the discussions. The recording/photographing of lectures and presentations is forbidden. As ECI conferences take place in an informal atmosphere, casual clothing is the usual attire.
Smoking is prohibited at ECI conferences and conference functions.