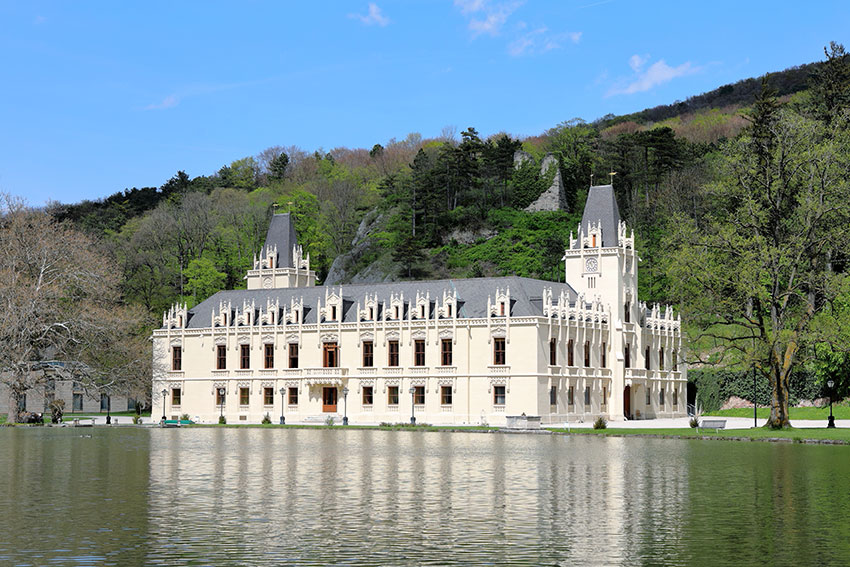 May 7-12, 2023
Schloss Hernstein (near Vienna), Austria
Franco Berruti (ICFAR, Western University) – Canada
Anthony Dufour (CNRS, ENSIC) – France
Manuel Garcia-Perez (Washington State University) – USA
Wolter Prins (University of Ghent) – Belgium
About This Conference
Following the successful Pyroliq I conference held in Cork, Ireland, in 2019, and complementing the Pyro Conferences series, the Pyroliq II conference will be a forum for discussion of the recent advances in the pyrolysis and liquefaction technologies of biomass, organic residues and wastes to intermediate products like bio-oil, biochar, syngas and torrefied materials. This will include slow, intermediate and fast pyrolysis, hydropyrolysis, solvent liquefaction and hydrothermal processing. A special session will be dedicated to pyrolysis-liquefaction of wastes from fossil origin, such as plastics. The refining and/or upgrading of resulting product intermediates using standalone facilities or co-processed taking advantage of existing infrastructure will be also an important topic for this conference.
Final products are derived after proper fractionation, isolation, purification and/or upgrading, and contributions addressing the processing to marketable materials, chemicals and fuels are especially invited. This discussion will include techno-economic analyses and life cycle assessments.
The conference will also offer a platform to those who are able to report on commercially successful processes.
After the success of the first PyroLiq conference organized in Cork in 2019, we feel that this 2nd edition is timely, and that it will be an important event to foster friendly and deep face-to-face discussions that could further catalyze the growth of this industry.
Main Themes and Proposed Sessions
Fundamentals of pyrolysis and liquefaction technologies, including lignin or cellulose depolymerization (reaction mechanisms in dry and solvent environments, reaction kinetics, product selectivity, effects of heat and mass transfer limitations, catalysis)
Reactor development and modelling (testing and modelling of lab-scale units)
Process development and integration (testing of fully continuous laboratory setups and pilot installations providing a full mass balance closure, including pre-treatment, reaction and product separation)
Resources and feedstock characterization and pretreatment
Product characterization, separation and upgrading (refers to chemical characterization, isolation, purification and post treatment / upgrading of fractions or single compounds from the first products of pyrolysis or liquefaction; this would also include catalytic hydro-processing of bio-oils)
Development of added-value products and market studies (heat, electricity, fuels, chemicals and materials notably from lignin)
Technical, economic and environmental feasibility studies
Novelties (integration of electrochemistry, membranes, hydrogen, fuel cells, ionic liquids, molten salts, etc.)
Pyrolysis or liquefaction of waste from fossil origin (e.g. plastics)
Successful demonstration, scale-up and commercialization
Conference Organization
Co-Chairs
Franco Berruti (ICFAR, Western University) – Canada
Anthony Dufour (CNRS, ENSIC) – France
Manuel Garcia-Perez (Washington State University) – USA
Wolter Prins (University of Ghent) – Belgium
Conference Format
The format of the conference will be the "retreat-style Banff-format". There will be no parallel sessions in order to allow all participants to be exposed and contribute to all presentations. Apart from 4 plenary lectures of 30 minutes each, the regular contributions will consist of short oral presentations (10~15 minutes + 2 min for change of speaker). Each presentation, however, will also be accompanied by a poster, to be presented normally during the social hour after dinner. The poster session will allow ample time for questions and answers and informal discussion between presenter and interested participants. Additional free-forum poster presentations will also be invited.
Networking time is scheduled during each afternoon. This will allow participants to engage in informal discussions and to spend time together enjoying the many beautiful outdoors activities available in the region.
Conference Scientific Committee
Patrick Biller, Aarhus University, Denmark
Nicolaus Dahmen, Karlsruhe Institute of Technology, Germany
Paola Giudicianni, Italian National Research Council, Italy
Sascha Kersten, University of Twente, The Netherlands
Angelos Lappas, CPERI/CERTH, Greece
Qiang Lu, University of Science and Technology, China
Will Meredith, University of Nottingham, UK
Charles Mullen, USDA, USA
Anja Oasmaa, VTT, Finland
Mariefel Olarte, PNNL, USA
Christoph Pfeifer, University of Natural Resources and Life Sciences, Vienna
Andrea Maria Rizzo, Re-Cord, Italy
Manuel Raul Pelaez-Samaniego, Universidad de Cuenca, Ecuador
Cristian Torri, Universita' di Bologna, Italy
Shurong Wang, Zhejiang University, China
Hongwei Wu, Curtin University, Australia
Call for Abstracts
Descriptions of the Sessions You may pick one or two sessions from the list above that you feel your work fits best.
Oral Abstract deadline: January 16, 2023
Poster Abstracts deadline:  April 15, 2023
All abstracts should be submitted electronically HERE.
Please prepare your abstract according to this template: docx or doc.

Abstracts of all presentations will be made available to conference participants prior to the start of the conference.
Note: Only a limited number of oral presentation slots are available and thus all submissions for oral sessions will be considered for both oral and poster presentation.
Publications
With permission of authors, the PowerPoint presentations delivered at the Conference will be included in the ECI Digital Archives.
Invitation for full paper submission in a special issue of a suitable internationally recognized refereed journal will be organized.
Conference Venue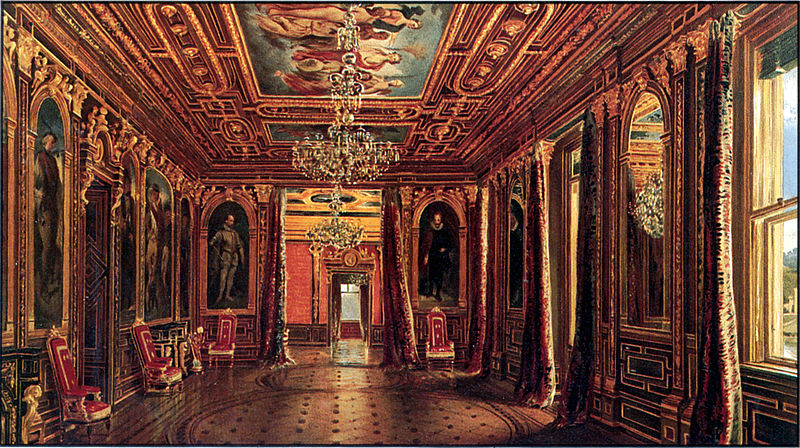 The conference will be held at Schloss Hernstein Hotel, near Vienna, in Austria. The hotel is situated in the wonderful Triestingtal valley, surrounded by pine forests and a carp lake. Guests can enjoy sauna, steam and fitness rooms, as well as a large indoor swimming pool. There are also several signposted routes for jogging on forest tracks starting at the hotel.
Hernstein Castle is situated at the fringe of the Viennese Basin, in the stepped footland of the Styrian and Lower Austrian limestone alps. Its history goes back to medieval times: once the castle safeguarded the street to Berndorf Village and the valley before it. In former times the building comprised a housing unit and a chapel. It would have been very difficult to expand the building; therefore a new castle – the core of today´s castle – was built in the valley at the foot of the mountain where the old castle had been built.
After the Turkish wars this new building was expanded and in the 18th century it got a uniform facade. For a long time the castle was owned by the Habsburgs and was used as domicile by Archduke Leopold Ludwig. The renowned architect Theophil Hansen designed the castle.
Hernstein Castle is one of the largest seminar hotels in Austria and is only available to seminar participants to ensure a tranquil atmosphere of learning and working. Hernstein Castle has 74 modern bedrooms. Room amenities include sky and satellite TV, a minibar, work desk, and wireless internet.
Transportation
If you are driving to the conference, map and directions are provided. Your browser can translate the page into English.
If you are not renting a car, the easiest way to get to Schloss Hernstein is to take a taxi from the airport. You can also take a train from Vienna to Leobersdorf and then a taxi to Hernstein. Be certain to print out the map and directions in case the taxi driver in Vienna is not familiar with the rural area where Schloss Hernstein is location.
Address: Hotel Schloss Hernstein, Berndorfer Strasse 32, 2560 Hernstein. Telephone: +43-2633 472510
Conference Registration
Conference registration will open in January 2023.
You will need a login name (you may use your email address) and password to register for ECI conferences through our online system. If you have been a recent participant at an ECI conference or have submitted an online application or request for information about an ECI Conference, you may already have an account with us. If you know your login information, please use it.
If you are not sure whether you already have a login and password, please click on automated password retrieval and enter your e-mail address before creating a new account. If we don't have a valid email address on file for you, a pop up window will appear stating that no records were found. Click "OK" and then follow the instructions to create a new account.
If you have any questions or experience any difficulties, please contact Kathy Chan.
General Information about ECI
Engineering Conferences International (ECI) is a not-for-profit, global engineering conferences program, originally established in 1962 that provides opportunities for the exploration of problems and issues of concern to engineers and scientists from many disciplines.
The format of the conference provides morning and late afternoon or evening sessions in which major presentations are made. Poster sessions will be scheduled for evening discussion as well. Available time is included during the afternoons for ad hoc meetings, informal discussions, and/or recreation. This format is designed to enhance rapport among participants and promote dialogue on the development of the meeting. We believe the conferences have been instrumental in generating ideas and disseminating information to a greater extent than is possible through more conventional forums.
All participants are expected both to attend the entire conference and to contribute actively to the discussions. The recording/photographing of lectures and presentations is forbidden. As ECI conferences take place in an informal atmosphere, casual clothing is the usual attire.
Smoking is prohibited at ECI conferences and conference functions.